Alnour Jewelry reviews & complaints
Alnour Jewelry complaints
1
The complaint has been investigated and resolved to the customer's satisfaction.
Alnour Jewelry
-
False Advertising and Fraud!
Alnour Jewelry and Top Dollar 4 Gold are scammers!

They committed False Advertising and Fraud! It occurred on or about March 10, 2010.

They are currently advertising in the Pennysaver and online that they will pay a minimum of $24 per gram for 10k-14k gold.
I called to verify this before I drove over to their Anaheim location. I spoke with a woman that said, "Yes, it is true ... bring your gold to us and we will give you cash on the spot!"

So, I drove a half hour to their store located at 864 S. Brookhurst in Anaheim, CA. with my 95 grams of gold. I had heavy chains, rings, and 1 pendant. All had been acid tested by 3 different jewelers and electronically assayed by a gold refiner to verify the gold content. I had 82.6 grams of 14k and 12.4 grams of 10K.

I got to the store and a woman let me in. She was very pleasant and asked me to wait for a moment while she called for the 'appraiser' to come, as he was next door. Within a couple minutes, a middle eastern looking guy, probably the owner, Mohammad Aboabdor, appeared.(He didn't tell me his name). He weighed my gold - total 95 grams, then he did some calculations, tore off the calculator tape, showed it to me and said, "I'll offer you somewhere between about $1300 to $1700, depending on how much 14k you have and how it tests out. I said, "It's all been tested and verified! You are advertising that you will pay $24 per gram for 10k - 14k, so why such a low offer?" He replied with a rude attitude, "that's my offer, take it or leave it, bud!" Then, he turned his back to me and walked to the back room and sat down at a desk about 10 feet away from me. I said, "but wait, 95 times $24 is $2, 280 and your offer is much lower than that, so are you saying that you don't really pay $24 per gram ... isn't that false advertising?" With that he got very angry and told me that he would not even buy my gold and to get out of his store immediately! Just then, a couple came in as I was heading towards the door, he came out of the back room to the back of the jewelry case and said, "I have the right to refuse service and I'm refusing to do business with you, now get out of my store!" With that I left.

So, the bottom line is that they are NOT paying $24 per gram as advertised and when I called him on it, he got angry and threw me out of his store!
We are here to help
16 years' experience in successful complaint resolution
Each complaint is handled individually by highly qualified experts
Honest and unbiased reviews
Last but not least, all our services are absolutely free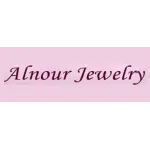 Alnour Jewelry Company contacts