American Automobile Association [AAA] complaints
543
American Automobile Association [AAA]
-
emergency roadside service- member # 429006055446305 (Ron Wahlmeier
Recently, I was stranded in Simla, Colorado with a wrecked vehicle. I contacted AAA Colorado for sevice and expected service within a couple of hours. I NEVER RECEIVED ANY SERVICE. I contacted the colorado number and was promised a tow and a rental car but neither ever arrived. There were no services available in this town and my wife and I were stuck in a hail storm. no tow ever arrived. being stuck in the middle of nowhere and reciving AAA service in a reasibable time frame was what I expected but did not receive. I finally called my brother-in-law who lived 150 miles away and he came and picked us up. We left the car in simla at a friendly/helpful resident.

Several days later, I tried to arrange to a tow at a specified time because I had to drive 100 milles to give the tow truck driver the keys. I was told that it was impossible to arrange this. I then asked to speak to a supervisor/manager and we agreed upon an unattended tow. I drove the 100 miles and the car was delivered to the dealer in colo. springs.

please note that the hold time for answering each of my call for help and/or transfer was no less than 10 minutes and as long as 30 minutes.

Laste week, I again called AAA for help. The nozzle for the gas pump was stuck in the car. After w0 minutes on hold, I couldn 't understand the AAA employee responding to my call and she hung up on me.

Frustrated, Irritated and Aggravated does not even come close to describing my attitude toward your organization. I will not renew my decades long enrollment with AAA but find another company that can provide the service you can obviously not provide anymore.
Desired outcome: I don't know maybe a private number to the pressient/ceo when requesting service.
American Automobile Association [AAA]
-
Auto Insurance Rates
I just had to purchase Progressive Auto Insurance and leave AAA Auto Insurance as per my move from New Mexico to Michigan. AAA's rate is double to that of AAA and I am deeply disappointed as I've had AAA auto and home for years.

Why can't AAA in Michigan be competitive? Why must I change both my auto and home insurance provider? Why is this aspect of Capitalism so repugnant?

Progressive will not end my road membership with AAA. I feel a bit sad about the whole situation.

Kurt Hilden

Hancock, Michigan
American Automobile Association [AAA]
-
Cancelled Membership because I do not have any other services with AAA
Membership #4290141744033203

Received a letter of cancellation after 18 years of service and the main reason was I do not have any other services with AAA...another was what it cost them to provide roadside service to me during those years. And of course, I was told that the handbook clearly states they have a right to cancel.

The point is this...I had AAA for 18 years and this means loyalty to a company means nothing.
Desired outcome: I'm not looking for anything back. I will tell others about this experience .
American Automobile Association [AAA]
-
Roadside Assistance
I have been a member for 13 years and this is only the 2nd time I called for assistance with many years between calls. I was local. My battery suddenly died after going through a carwash. I was sitting at the vacuums. I told the rep it was the battery. A hour and a half later we called our grandson to jump the car and my husband went straight to get the battery replaced. It took our grandson 5 minutes to get us going. I called to cancel the service call and that took 7 minutes. What would have happened if I had said I was not in a safe place? I know people are busy but that was way too long to wait for service. What am I paying for?
Desired outcome: Put more reps on the phone. Use more than one service provider and call with a status update after 30 or 40 minutes, but don't make excuses.
American Automobile Association [AAA]
-
Roadside service
On May 14 2022 I broke down in Bow NH at 8:00 p.m. At 8:15 p.m. I called AAA for a tow home. After 5 calls (8:17 8:28 9:32 10:56 and 11:01) I was told there was no one that could help me. I advised the call center I was not at a safe place as the gas station I was at had closed leaving the area black. No one offered to call the Police. I was just left stranded. Never in my 45 years of being a member has this ever happened. I resorted to getting a nearby hotel room at a cost of nearly 200.00 as it was late at night and I had no one who could come rescue me.

On May 15 2022 I called back to see if I could get a tow and was provided with an incredible service tech. I would like to be reimbursed for the hotel room.
Desired outcome: Reimbursement for hotel room due to lack of coverage on the part of AAA.
American Automobile Association [AAA]
-
Notary service
I had eye appointment at 9 AM at 3372 w Century Blvd Ingelwood ca90303. After waiting 30 minutes I was told to give my information and then was told that the two witness that was willing to show the Driver's licenses she then said I had to personally know them, after 10 more mins I recorded her talking on the phone and I sat down 5 mins later she called me over to the window and asked if I was recording her I said yes do you want me to stop she said yes and I did. Then she left again and came back and told me to leave and don't come back
Desired outcome: My cost of gas and one hour wait I should get a apology from Myurett Castro after 36 years with your company never had it this bad
American Automobile Association [AAA]
-
Home and Auto insurance
AAA promised to save me on my home and Auto insurance. They gave me a fair quote on the auto , but told me it would take a while before they could quote me on the homeowners. They billed me for the first month of auto and I paid it. Then I received a bill for nearly $2500 for the home. I immediately cancelled it and was told the auto insurance would cost me almost $100 more since I was not bundling it anyone. So, I told them to cancel it. They kept on billing me and when I called to complain, the representative asked, Is my name on the bill?" Trying to be smart. Then they wanted to know who I was now getting insurance from. I told the smart guy, that that was none of his business. I got mad and said he was going to do some damage to my credit rating if I didn't pay the bill after I cancelled. They are now on my TransUnion report and refuse to take it off. I want to sue them for the stress They have caused both me and my wife. We are both seniors and have health issues. Before I take legal action, is there anyone that can help?
Desired outcome: Cancel the bill like I requested over a year ago.
This review was chosen algorithmically as the most valued customer feedback.
As of December 26, 2021, we began a new car insurance policy with AAA insurance. The agent we worked with was Chayne Johnston with AAA Missouri (). We were given an estimate of $163.23 monthly. We paid that amount in January. Suddenly, in February, Chayne told us that the underwriters didn't believe that we had held previous drivers' licenses; we had to...
Read full review of American Automobile Association [AAA]
This review was chosen algorithmically as the most valued customer feedback.
On i295 in New Jersey at exit 56 north, there was an object in the road which I hit. My car died and I was just able to get over onto the shoulder. There was nowhere for me to go - there was a car next to me a steep median to the left. I called AAA for assistance at 11.30am on May 9th 2022. The ETA went out in time on 3 occasions. The driver called to say...
Read full review of American Automobile Association [AAA]
American Automobile Association [AAA]
-
Road side assistance
5/15/2022, Bradenton Florida. Member 438 212 787947201 8. I called in ticket 61097 for a flat tire at 4:30 this afternoon. It is now 10:23 and no service. Fortunately I was able to get the car home. What would have happened if I had been unable to get the car home? 6 hours sitting on the shoulder of an interstate highway? What am I paying Premier membership fees for?
Desired outcome: An explanation of what happened and why this is never, ever going to happen again.
American Automobile Association [AAA]
-
AAA Toll Service and The Service Department
I was going to go out, and the car would not start (check engine went on). Called for toll service to mechanic on 5/7/22 at about 6 pm was told they were on the way (never showed up or gave me a call back), after waiting and no-show I canceled for that night, and called back after 6 am 5/8/2022, Sunday Mother's Day. Waited, called, waited called, this went on all day on Mother's Day. Still waiting on Monday 5/9/2022 with no one calling me back. Explanation from service department when I called; "Working on your request." Mind you to all of this I am a disabled female senior; I need my car to move around. Thanks, AAA, for my Mother's Day No Show!
Desired outcome: Explanation of no-show/no-action. I would like my disabled vehicle tolled for repair(s). This is unacceptable service paid for in advance.
American Automobile Association [AAA]
-
unprofessional and 3 hour wait that was never completed.
AAA #014 614040420 5. my husband locked his keys in the car at a carwash in Dallas GA. i called aaa at 6:40 and was told it would arrive at 7:20. the 7:20 time came and went. i called back at 7:40 and was told the expected time of arrival was changed to 8:30. i was so mad. my husband called using the company phone because his phone was in the locked car. he was told they needed to close. i called aaa back at 8:13 and voiced my dissatisfaction of the level of service and asked what can i do. she said nothing then she put my back in the que without saying anything at 8:13. i stayed on hold for 8 minutes without any support. i called back and was again told the tow truck company (PBH Enterprises Inc) would call me back. i never received a call from the towing company. i called back again and again asked to speak with a manager. i stayed on hold over 10 minutes without anyone picking up. my husband finally had to call the police who brought him home at 9:06 to get a duplicate key and took him back to the closed business to get his car. i received a text at 9:16 indicating the towing company is completing another call and would arrive soon this the location. i received a call at 9:53 from another company (BR towing service (Mr. Expedito)) who said his company was just contacted by aaa to assist. he apologized for the bad service that was displayed. i appreciated this especially since his company did nothing wrong. but my husband was already home. the type of bad service displayed by aaa was very disappointing and a total failure as a company. the fact that they contracted with a company like PBH Enterprises Inc who have no regards to the lack of professionalism they display. their sloppiness and quality of work lead me to believe aaa does not care in what type of service is displayed to its clients. PHH Enterprises went over and beyond to make aaa look bad.
Desired outcome: i would like a guarantee that this will never happen again. i also would like to ensure that if i need service from aaa, i will never had to come in contact with PBH Enterprises Inc.
American Automobile Association [AAA]
-
DC Auto service call made on October 13 2021 Car Battery
I called AAA on October 13, 2021 because my car would not start. It is a 2017 Jeep Compass. Shawn from DC auto replaced my battery with another one he sold and installed for $249.69. The receipt said 5 year warranty on the battery. I have a copy of the receipt that I was given. The only information on the receipt was the price and that it had a 5 year warranty. The battery itself did not have any markings on it as to model, serial#, etc.

In February 2022 the car would not start again. I had it towed to the dealership where I purchased it new. After the diagnostics performed at Lawless, it was found the battery, sold and installed by DC Auto would not hold a charge. I was given the diagnostic battery test code details as to it not holding a charge. I have that with my paperwork.

I replaced the battery in February with a new one, installed by the dealership, Lawless Jeep in Woburn.

I called Shawn at DC Auto to claim the battery was faulty and he did not give me any option except to give me another battery. I wanted a reimbursement for the price I paid for the battery and he refused.
Desired outcome: The right thing is for Shawn to take his battery back and return my money.I want a refund.I have attached all supporting paperwork.
American Automobile Association [AAA]
-
Roadside service
A called AAA at 8:35pm on Sunday April 10, 2022. I discovered that I had a flat tire in my home driveway. The recording stated that a technician should arrive at 10:08pm. I followed up with another call at 10:55pm. A customer service member informed me that the record message about the arrival time was incorrect. Also that Sunday's are slow and short staffed. I was then placed on hold to see was there any status of the my service call. I was told that the company name was Champion and the technician name was David. There was no estimated time when he would arrive. I then had the service call canceled. I changed the tire myself the next day with a bad back. I've been a loyal AAA member for 27 years. I'm concerned what would have happen if I was on the road and my tire went flat or any other type of mechanical problems.
American Automobile Association [AAA]
-
Roadside Service
My name is Diane McKinney

My card no, 429 0095 448362851 5

On approx. 2/5/2022, I got a flat tire. it was around 7pm.

I pulled over at 150th & Fairmont. There is a Dennys Restaurant on the block.

I pulled in that parking lot. A tow driver came. He put my spare on.

I had to repair my cracked rim before I could put tire back on.

Take my mercedes to shop. The attendee told me I have a stripped screw.

That it will have to be welded out, Or replace the disc brake. He said who

ever changed my spare, use the compressor too tight. I'm driving on a tire

with only 3 screws in it I don't feel 100% safe!

Thank you for your cooperation in this matter.

Diane McKinney
Desired outcome: I would like the tow company to reimburse me for the amount of the repair it cost me to fix.
American Automobile Association [AAA]
-
6-hours no roadside assistance - left stranded.
03/27/2022 - My vehicle overheated and needed to be towed to our mechanic.

Starting at 11:50 am, I started my very frustrating and unsuccessful request for AAA roadside assistance. Several calls, text requests and emails proved to be an awful, emotional day for me. I have limited mobility. No one seemed to care about my situation. Several times I was told a tow truck would be coming for me. However, by 5:05, no tow and no return calls from anyone at AAA. What does it take to help out AAA member. What does it take to have anyone at AAA give a crap about ensuring the safety of it's members when it comes to roadside assistance.

The personal cost of the tow by a private company on Sunday was $250.00. Money that I set aside to buy groceries. Instead, I had to use that money to pay for a tow that should have been provided by AAA.
Desired outcome: No resolution to my requests to AAA for roadside assistance.Finally spoke to a real person, Ingrid Paulino, send all pertinent documentation to her email address. Request for refund of the $250.00 towing fee for Cruzito's Towing LLC
American Automobile Association [AAA]
-
Auto Group Claims Representation
DB290545 - Attached you see the latest email from my current Claims representative. The facts are I was given just a few days, via email, before I was email notified of the Michigan Reform Change and what AAA Claims expected. For over 15 years I have been receiving Medical Massage, covered by AAA due to an auto accident 3/12/1993. I was told "No Option" under the Michigan Reform for email or fax, MAIL IN. So my therapist did to the address given by Christie Pierce, in November, again in January, no answer. Angel Morris was her replacement. We have head several exchanges and I updated anything she wanted. She gave me the mail address. March 24, 2022, I asked once again if they had gotten anything. She replied "no." In addition, gave me the address again. So I wrote, this will be I believe the 3rtd or even fourth time, how will I know they got it? Do I send it COD? She replied, "No" and then said email it. What? I specifically asked in July. Obviously, I am in pain and frustrated to the max cause I do not have the money to dish out anymore cause I've been charging it. Her rebuttal was plain out rude. Attached you will see her , "Hello, " very unprofessional email. Closed Head Injury and all, I am not only upset with the entire thing and certainly didn't need to be disrespected. I just thought AAA should know and perhaps could suggest how to deal. I live in Texas now. When I moved to NY it wasn't an issue but no one in Texas takes Auto Claim. I looked. I had my physical look. (I cannot attach the email to this, please send me an email I can forward this too)
Desired outcome: I want and need my therapy covered, as it has always been, by AAA. In addition, I would appreciate my claims representative(s) actually be helpful, guide me and be respectful.
American Automobile Association [AAA]
-
Towing
Date Started 03/23 4:45 P.M. did not finish tow until 03/23 11:30 A.M.

Called for tow at 4:45 P.M. 03/23, was told the driver would be there by 5:47. About 20 minutes later the towing company called and said that they couldn't do it and that they were calling AAA to arrange for another company to come and tow it. I was calling AAA when one of the tow companies battery service trucks showed up and took a bunch of pictures and said to hang up with you AAA that they could tow it. Then he said it would be 3 hours and I was very upset. I called AAA back and was put on hold for 20 minutes while the associate was "looking it up" I hung up as I was getting a call from the Tow company. They now where telling me that they couldn't do the tow until the next day. So I was now left deserted 130 miles away. I suggested to them that they could pick it up now and put it in their yard to deliver the tow the next day. They agreed and showed up within 15 minutes to pick it up. Ther are a bunch more details but you must get my frustration at the wasted 2 hours plus the aggravation etc. They did deliver the car today and I paid the $300 for the 30 miles over my 100 miles but I think there should be some accommodation for all the grief I was put through..
Desired outcome: Some kind of accommodation for all the grief I was put through. Although I'm listed as a 4 year member I am actually over a 25 year member, I missed a renewal notice and had to re-up.
American Automobile Association [AAA]
-
Roadside assistance
Look at all these negative reviews. What's worse is look how much of them they took the time to resolve.

AAA Roadside assistance is a joke. Absolute waste of time and you can NOT depend on them. I will be canceling ASAP.

First of all their "estimated time of arrival" is a lie.

First time was suppose to be 720 Sat night. They never showed never called. It was then moved to 900am Sunday morning. Once again no show no call. It is now 8:30 Monday morning and I STILLL HAVENT GOTTEN HELP.

This will be going to the BBB as they clearly don't see the issue.
American Automobile Association [AAA]
-
aaa insurance
Was with them for years and to quote my agent "you have the cadillac of policies". October 2021 filed a claim on my travel trailer and was denied without an actual aaa agent or adjuster showing up to take a look. Have filed complaint with Missouri Attorney Generals office and will see where that goes. Will file with bbb if not resolved soon. What a joke they have become and it is such a shame. Your Family deserves much better than aaa. Be wise and cancel them today.
Desired outcome: Just for aaa to do the right thing and pay for damage.
We are here to help
16 years' experience in successful complaint resolution
Each complaint is handled individually by highly qualified experts
Honest and unbiased reviews
Last but not least, all our services are absolutely free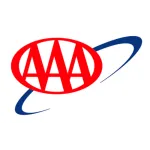 American Automobile Association [AAA] contacts