Walmart
-
Walmarts evil return policy is simply inhumane!
On 2/12/22 I purchased a Bissell Proclean Proheat Carpet Cleaner from Walmart for $135. The item was bought for my 91 y/o grandmother to address the stains her new wheelchair was causing to the carpet. Unfortunately over the past 3 months my grandmother has been in and out of the hospital, surviving multiple health issues.

Once being placed on hospice things somewhat stabilized and I finally had the opportunity to use the Bissell cleaner for the first time on 5/15/22. I'm not going to launch into a review of the product but just to say it was a miserable experience which prompted me to return it to Walmart.

After thoroughly cleaning and packing the product in its original box, I went to the Walmart I purchased it from with the receipt. Once at the customer service desk I was greeted with rude contempt, like my mere presence was an agitating inconvenience. The employee first gave me a hard time about how the product was packed and stated I would have to clean the product first before return it. Which is ridiculous as I explained how I meticulously cleaned and packed the product. Then she seemed to take great delight in refusing to accept my return because it was passed 90 days.

I was three days past the 90 day limit, I have the receipt and only wanted store credit. She plus two other unbelievably rude employees stated that the policy is on my receipt, which it is not and I showed them. They then stated that the policy is posted next to the product, it is not and they refused to go look. At no point was I ever made aware of this 90 day limit. Had I known I would have made sure I was happy or not with this purchase prior to 90 days. Finally they instructed me to call Bissell because they would give me a refund.

I spoke with a manager at Bissell customer service who (with dignity & respect) explained to me that Bissell cannot issue refunds for products bought at retail stores. She did provide me with an ID number should I need to reference this communication for future interactions with Walmart.

After all this I can't help but to reflect on how much I shop at Walmart and the enormous amount of money I spend there every month. A quick internet search showed many other stores (Target being one) that have much more customer friendly return policies. I also noticed a huge difference in customer service ratings as compared to Walmart where it seems that being rude, disrespectful, inconsiderate and hurtful are prerequisites for employment.

I will no longer purchase any big ticket items from Walmart. In fact, I will avoid shopping at Walmart altogether. Plus I will continue to share my experience whenever and wherever possible.
Desired outcome: I would like to be able to return this product.
Walmart
-
Watermelon
I bought a beautiful watermelon on 5/21. I have called the store, but nobody answers the phone with 1 or 2.

When i cut it, it was really nice, but when i went to cut in pieces, to put in zip lock bag, it was so soft, and not like any melon i have bought. I put in refrigator, thinking that getting cold, would make it right, but it didn't. Only had room for one half melon in refrigator, so had to put this one in garbage. I still have half in refrigator.

I want to know if i should bring the half in, as i want another one, free! i am 90 years old, and don't get to drive each day, so haven't been able to go to the store.

Please let me know , if you can help me with my problem. I have my receite, thanks susie johnson

[email protected]
Desired outcome: replace with a watermelon
Walmart
-
Walmart store scanning twice
On 23th of May 2022, the Walmart store on Georgia Avenue Washington DC scanned twice the same item (see the receipt) and charged me twice.

I recognized this scanning error when I got home. I called the store many times but I wasn't able to reach out to an associate. I also called the customer service, but they told me to call the store.

I would like to receive a refund for this item.
Walmart
-
Many items on Walmart shelves do not have the price listed correctly or at all.
Most Walmarts that I visit no longer correctly display prices of the items, if at all.

At checkout, the item price is not cleaerly visible to the customer checking out. All of the self pricecheck locations, that use to be located throughout the store are no longer available. You have to be very careful to keep from being overcharged at Walmart. I do more shopping at Target these days because of this, however there are several Walmarts closer than the nearest Target that I wish I could trust.
Desired outcome: Can this be corrected?
Walmart
-
Marketside Classic Iceberg Salad
I have been purchasing this salad for over a year. The only problem I've had is with the amount of RED CABBAGE. They just can't seem to measure how much is in a 1 lb. bag. Sometimes the amount is just right. Sometimes the amount is way too much which detracts from the flavor and enjoyment. And sometimes there is so little that it is hard to see, and it doesn't make as good a flavor in the mix. I like the product. I just wish they could figure out a way to resoulve this problem.
Walmart
-
Loss Prevention/Security
May 18,2022 at 13:49Approached while leaving there were a group of employees gathered at the first exit, shaking personal body parts, chatting, not working . I was racially profiled, the only person of color thatwas approached Once I gave the receipt he immediately say that I had items in my bags I didn't pay for; watching me from a camera. Maybe the register did not catch the scan as I scanned it ;if so;that I didn't intentionally not pay. I thought I scanned all my items. I was asked to go to a room, in which a female comes, both searched my bags; $200 of paid groceries I was then told 2have seat, take off mask& that if the items were over$25 action takes place, if not I could pay 4the items. not understand why the express lanes are 4certain amount of items it should state it where customer can see it or all the workers that were gathered at the first door exit that were shaking personal body parts for all to see, not working nor being professional workers should've been directing/suggesting customers 2lanes. It wasn't my fault the scanner didn't scan the items. been a DC Resident over 60 years, Ward 5 over 10 years & never have I encountered this type of behavior out of Walmart. I've seen/heard some drama, including incidents somewhat like this to elders in the community. I do not feel comfortable nor safe with being told take off my mask in your store under no circumstances, especially now due to covid, handing over my ID, Picture taken non-explanation, nor workers going through my paid/bagged items I would greatly appreciate looking into this incident &following up.
Desired outcome: apology, $200 gift card being coerce to put items back/late for work, a email/link to upload my proof, no photo no racial profile
Walmart
-
Vtech phones
I had acquired 2 vtech phones prior to my latest purchase. I was trying to add more phones to my existing ones. I purchased two more phones from my local Walmart on May 9, 2022. I tried to make the phones work and even called for assistance from vtech with no success. I then returned to Walmart on May 17, 2022, to do some shopping and return the phones. One phone was able to be returned cs6114, but the other one cs6124 would not be acceptable as returnable. The time frame of the exchange was only 8 days. I do not understand why one was returnable and not the other. The store manager that I talked to twice was not able to explain why. I called vtech and inquired and was told it was Walmart that needed to solve this problem. The bottom of the receipt states that wireless phones may be returned within 14 days.
Desired outcome: I would like the refund I expected. Plus, I purchased a 2-year warranty plan for this item.
Walmart
-
Online order
I ordered a Worx trimmer edger from Walmart.com and the package said it was delivered on 18 April 2022 but it wasn't because I have 2 cameras in my front yard. I got in touch with Walmart customer service 1800 number and they said that they will get in touch with the seller. The seller said that they will refund my money back to my account but I never received it. I keep getting in touch with them but they keep telling me the same thing. The seller is called nvrenchufang and it says that it's out of china. This is the second time that Walmart has taken my money because I bought a $500.00 gift card in the store and the card would let me register it or make any charges on it. I called the number on the back of the card and they said that will close the card and refund my money in about 2 weeks.. I bought the card 3 January 2022 and I have dealing with trying to get my money back every since. I have sent them my receipt and a copy of my card every few weeks and they tell me the same thing. I have been hang up on several times and told that that have the wrong information. I think that Walmart should take some responsibility in the matter and give their customers back their money if they chose to deal with these people. Walmart is the one collected my money, so Walmart should be the one to give it back. Nobody has that kind to money to give away and walmart did get the money or a portion of it. These are suppose to be a multi billion dollar companies but they still take people hard earned money. Every time someone takes my money ordering through walmart they get taken through the ringer. I paid @106.00 for the trimmer too so that's over $600.00 they have stole from me and probably numerous other customers.
Desired outcome: All I want from them is that the take responsibility and give me and other customers back their hard earned money. I don't have a receipt for trimmer since it was bought online but order number is 3752216-027958
Walmart
-
Broken motorized carts
Walmart #303 in Holly Springs, MS. I have counted 8 carts at this Walmart. Today, 4 of them had "Out of Order" signs on them, plus there is one by the exit door that has been out of order for well over a year (and everybody in town knows it). There was another one that was not charged up. A nice gentleman went out to the parking lot to bring in a cart for me, but it was also run down and he barely made it to an electrical outlet. The only other cart was not available, as someone else was using it. I have severe arthritis, plus issues with my legs, and cannot walk very much. At times, it is all I can do to get into the door at Walmart. At this particular time, I am also recovering from walking pneumonia, which is still causing me some shortness of breath (although it is better). If y'all can't get it together, I will just have to start shopping at the other grocery store in town and ordering everything else from Amazon!
Desired outcome: Replacement/repair of non-working carts in Walmart #303, plus bringing total of working carts up to at least 12.
Walmart
-
Crazy and rude cashier
I would give Walmart a zero if I could but I have to leave at least a 1-star rating. I was there on May 11th, 2022 at the Walmart on 8001 US HIGHWAY 19 PINELLAS PARK, FL. As I was paying for my stuff which totaled over $300.00 the cashier Krista G. seemed to already have a crazy nasty attitude toward me apparently she decided to go overboard when it was time to slide my car (mind you I have a cast on my hand and arm all the way up to my elbow. As I was trying to slide my debit card the machine kept dropping down and as she could see it was broken and I kept telling her that it kept canceling my card so she decided to get nasty and start yelling like a crazy woman and I finally lost my patience with her and told her as you can see it's broken and I have a cast on my hand. So I asked to speak to her manager and out of nowhere, she yelled out the top of her long Customer Service! like she was in a barn. Finally, a manager comes which I already knew she was not going to hear or listen to what happened also had a nasty attitude, and when I tried to explain to her what happened all she had to say was to go. Go? really is that how your employees treat your customers? Fix your equipment so people don't have to struggle to slide a credit card through and have your crazy cashiers go off the deep end.
Walmart
-
Home delivery
Received a text stating my order had been delivered. Well I was literally in my driveway when I got the text. I waited around. After 2 hrs still no delivery. It also stated on walmart.com it was delivered. I called and the only thing they could do was refund me (which I wanted the product since it is not sold in our local store) or I could wait another 9-10 days for it to be delivered again? Why? It was in my area already, why should I have to wait? Where is my order? This is not the first time this has happened to me as well. That order I had to cancel unfortunately. Not very happy with Walmart delivery. Will not order again.
Desired outcome: For my order to be delivered, and when they say it was delivered.
Walmart
-
Carpet attachment for kenmore bc4002 canister vacuum cleaner
Purchased vacuum 12/6/2020 through walmart.com paid by credit car. February 19, 2022 the carpet attachment quit working. I contacted the walmart customer care team and was told I would receive new carpet attachment free of charge in 3 - 5 days (as the vacuum was under warranty.) I called back 3/25/2022 to let them know I did not receive the part. I was told it was on back order and they would ship as soon as it was in stock. I called back on 5/9/22. Still no part. It has been almost 3 months that I have been without a vacuum cleaner. Please help me.

Dianne abrams

Email address: [email protected] Rr.com
Desired outcome: I want a new and working carpet attachment for my cacuum cleaner or new vacuum cleaner.
Walmart
-
complaing about a assistant manager at 3119 store in winnipeg,manitoba
the assisant manager at store 3119 in winnipeg manitoba likes to harress customers while they are shopping.his name is brian pederson,he follows you around the store and watches every move you make and looks at you like hes ready to pounce on you for doing nothing at all.we shop their all the time and every time we shop their he is always watching us like a hawk with that discussing look on his face.we feel very uncomfortable shopping their.he is a very discusing looking person not very friendly person at all.doesnt have any manners towards people at all.we think that he should be fired not a people person at all.why is he working for the company.we also think that he is a jackass of a person.
Walmart
-
HP Desktop Towers Computer Intel Core i3-10100
I purchased a refurbished computer system from Walmart through VIPOUTLET. Product was shipped to me, and after unpacking it the monitor (Display) was not there. I called Walmart who told me they e-mailed the 3rd party VIPOUTLET. They sent me an e-mail stating I would have to return everything to get credit. I borrowed a monitor and had already unpacked and registered the computer and downloaded apps. and personal information and that I couldn't return it. I was told there was nothing they could do. I talked to 6 individuals between chat and customer service who all said the same thing to send it back? In all of Walmart no one could solved my problem. So I am out a monitor because no one could solve a missing display. Do you think I am ever going to set foot in Walmart again?
Desired outcome: Some hope that the world isn't really this confused on how to handle an easy fix.
Walmart
-
Life time Battery deal
Walmart employee worker sold me a lifetime warranty battery for my vechicle of a 2008 Suzuki XL7 luxury. I had to replace the battery 3 times since its been bought for my vechicle of a 2008 Suzuki XL7 luxury. My vechicle should be replaced with a Durlast Battery. As result, compensation is needed for all the time I could not get to appointments. Inaddition my vechicle of a 2008 Suzuki XL7 luxury would not start behind a non compatible battery.
This review was chosen algorithmically as the most valued customer feedback.
Made an order April 5, 2022, was supposed to be delivered by 11 am, kept checking time, kept telling me on Walmart site 7 mins. away 1 hour, 2 hours, after 4 1/2 I called and someone told me the driver didn't want to deliver my order. I always give 10-to-15-dollar tips, by the way. But Walmart never tried to send out another driver, cancelled the order and...
Read full review
Walmart
-
Walmart online shopping & Walmart +
When we are trying to shop online and we are logged into out Walmart account to get items shipped because we can not get to the store, nearly every thing we want to buy says it is out of stock.

But if we log out of our account we can select the same item and add it to the cart ? Bit obvious don't you think ! then just before checkout we can log back in while the items are in our cart and then can order what we need.

Pretty Sh*tty unfair business practice
Desired outcome: Walmart stop being biased to Non Walmart + Customers shopping online
Walmart
-
Bakery- Italian Bread
Friday April 29.2022

Walmart

11800 Hialeah Gardens Blvd

Hialeah, Fl 33018

I purchased two loafs of Italian Bread sliced. The items were $1.00 each totaling $2.00. I love this bread.

When I opened the package the bread's inside were hollow and not completely baked. I had to throw away both loaves away. I had to purchase more bread at a different store and pay more money. As you can see in the picture ..that was the condition the bread was sold.
Desired outcome: I would like my money back or a store credit.
Please make sure your bakers check the bread before they are taken out of the oven. The bread was not fully cooked either
This review was chosen algorithmically as the most valued customer feedback.
Bought a 65" QLED TV and a wall mount unit from Walmart Long Lake Road on Tuesday April 26, 2022 at approx. 7:50pm. Took home the TV, unpackaged to check the pieces. There was no remote as well the legs received did not match the TV. Contacted the Walmart Sales Rep who immediately recognize me of purchasing the TV less than 1 hour ago. Told him what ha...
Read full review
This review was chosen algorithmically as the most valued customer feedback.
Gas price sign showed diesel $4.759. Pump showed $4.779. I went in side and informed store that the price was wrong on the pump. They changed the price sign and said that the price was $4.779 and there was nothing that they could do. I informed them that was illegal to advertise a lower price on the sign than what is on the pump. The cashier didn't care and...
Read full review
We are here to help
16 years' experience in successful complaint resolution
Each complaint is handled individually by highly qualified experts
Honest and unbiased reviews
Last but not least, all our services are absolutely free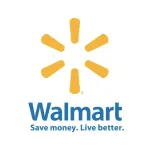 Walmart contacts