AMC Theatres complaints
239
AMC Theatres
-
AMC Showplace 11 Bloomingtom IN
This is an ongoing problem, since at least January 2022.

Bloomington IN Showplace 11 is showing the MET HD in the wrong aspect ratio, resulting with images stretched sideways. I complained about it after Euridice. Now, Turandot had the same problem. The theater manager says that it's the feed from the MET.

It's impossible, that the whole world has the same problem.

Please contact the theater management and help them fix it.

And get back to me with the solution. The next MET HD is coming next week.

HD is a joke in this situation.
Desired outcome: FIX the aspect ratio in this theater
AMC Theatres
-
Stony brook new york movie theatre
Purchase tickets online at a cost of 55.96.I also purchased 82.01 of snacks.I had to leave with my family due to teenagers kicking seats and there was 2 babies in the theatre SCREAMING for a good 45 minutes. When I went to the manager to complain I was told sorry there is nothing I can do about it because I have several other theatres to contend with, This is by far the WORST response you can give to a customer as I was NOT the only complaint. I just wanted to let you know on how business is being conducted at this location.
Desired outcome: Complete Refund as my family and I did not even have a chance to watch the movie.As I stated above you can see this was NOT a cheap night out but it was wasted.Total night LOSS $137.97
AMC Theatres
-
Censorship of the movie "2000 Mules"
Went to the theater specifically see the documentary "2000 Mules"...found out your theater is never going to show it.

Wake up AMC! Even democrats in Oregon are fed up with the election fraud and cover-up, on many things even beyond the election. Well, at least we know whose side you are on, the side of the fascists and the communists. Law, order, and justice is coming for those who are traitors to this country.

I and my converted family and friends will see the movie online on sites that truly honor free speech, as many other thousands of Americans are also doing. Due to your censorship, we no longer will support your theaters, anywhere in the country.
Desired outcome: Honor diversity as your site claims to do. That's a joke. End the censorship!
AMC Theatres
-
Food
We ordered large popcorn order of nachos the baby some m&ms and to large fruit punch drinks me and my husband got so sick once we returned home having multiple bow movements and both of us throwing up I had a horrible experience I won't be returning because the food was tainted I have work today instead I'm home sick from the food there we took our 3 yr old to see bad guys I regret it and will share this experience on social media to warn people not to buy the expensive movie food that will poison u I'm very upset a good event ended horribly and was waste my money
Desired outcome: I would like a refund I had to leave early because my husband got sick off food
This review was chosen algorithmically as the most valued customer feedback.
On 4/22/22, paid extra to watch a movie on IMax, which was scheduled to start at 12:30. Nothing happened so at 12:40, my wife went to ask about it. Young woman who identified herself as the manager, merely said that she was working on it. At 12:50, still nothing. Again went to ask, and a gentleman just told me that the manager was trying to fix it. At 1:10...
Read full review
This review was chosen algorithmically as the most valued customer feedback.
I was standing in the priory lane for AMC pay stubs members. The concession guy that's working service 4 people ahead of me they are white. Then it's my turn he skipped me and went to the other white lady on the other lane. Not a priority amc member lane. So I approached the guy and said excuse me 3 times, he wasn't answering then the lady customer started...
Read full review
AMC Theatres
-
Refund
I just returned from the Batman movie in Menlo mall. I went to the 4:00 showing in theater 1 and had a terrible experience. While I was trying to watch the film there were two families who would not keep their children quiet and were disruptive the whole time. The children kept talking loudly and one of the kids started throwing popcorn at me and turning around and saying stuff to me and harassing me. Then the children proceeded to get out of their seats and play tag around the outside seats of the theater.
Desired outcome: I would really appreciate a refund because I could not pay attention to the movie the whole time.
This review was chosen algorithmically as the most valued customer feedback.
Good morning, firstly I've been bringing my children to this theater for years and have never dealt with the unprofessional attitude of an employee. As I was waiting for the door to open, my son was standing in front of me. Apparently with an attitude the manager came to the door and said " you didn't hear I said to come in" and then walked away. Is that...
Read full review
AMC Theatres
-
Food order not delivered (2nd time)
I've gone to the Marina Del Rey dine-in theatre multiple times.

I went to the 7:00pm show of "Ambulance" - I ordered chicken/fries, 2 drinks.

I actually asked the person that took the order, will get the food delivered.

I watched the whole movie and no food! I saw when I was leaving that other people had gotten their food.

I did receive a refund, but this is the 2nd time I ordered food and did not receive at this location.

This was not a good movie going experience. I expected better service.

Steven Luckett

310.699.5767
Desired outcome: Deliver food when people pay for it.
AMC Theatres
-
Stopped Honoring Gift Cards
In 12/2020 I purchased a pack of $10 Gift Cards (GC) to use at AMC Theatres. Due to COVID, these gift cards were not able to be used until the fall of 2021, at which time it was discovered that AMC stopped honoring all gift cards starting with a 6006 ID number, due to an undisclosed issue.



I have continuously tried to get this issue resolved through phone, online chat, and email since 11/2021.

I have attempted to reach out to AMC via phone multiple times through 4 different numbers, only to discover they no longer offer customer phone support.

I was able to speak with someone via online chat on 11/2021, this individual guided me in submitting a request via email to get this issue resolved. Initially, there was no response from the email address provided and I tried to reach back out via chat to discover that AMC also discontinued their online chat support.

In January of 2022, I heard back from my original email request and AMC stated that they would take care of the issue and I should receive a gift card replacement in 2 weeks. After 3 weeks when the replacement GC did not show I reached back out via email, several times before I received a brief response stating there appeared to be a mail issue. Since then I have sent several emails with no response.



At this time I would appreciate any assistance you can give me, and most likely hundreds of other consumers in getting their purchases honored.



Thank you,

Terry Minshall
Desired outcome: Gift card replacement.
AMC Theatres
-
Snacks advertisement board
Hello. I purchased tickets for the movie The Lost City on March 25th and saw the movie in the AMC Roosevelt Field 8 theater. I purchased the Kidspack Combo which was advertised as Popcorn, Fruit Snacks & Bottled Water for $7.09. I received the popcorn and fruit snacks and a cup for soda but no bottled water. The manager argued with me that bottled water was not included but I could get one for an upcharge in price but no where was that advertised. I paid $7.09 and was supposed to get bottled water that was advertised. It was very frustrating and very unprofessional. If it was advertised, the customer is supposed to always be right. I do not want to go back to that theater anymore because of the poor service and the rude manager. Please see attached pictures.
Desired outcome: Please refund.
AMC Theatres
-
AMC Owings mills movie theater in Owings mills Maryland.
I am a amc a lister. So i come to this theater at least three times a week. Every single time i have come to this theater this week the customer service has been awful. There is never anyone at the front to scan or take your tickets and when it is i am never greeted properly . I'm just rudely asked to show my ticket.

Today when i came in everyone was behind the counter where they sell the snacks and they looked at me waiting for someone to greet me for 8 minutes exactly until i was asked to come to the concession stand. The lady that looked at my phone , she did not scan the ticket, i was not greeted with a hi or hello and everyone looked at me as if i was doing something wrong. Everyone who works at the theater was behind the concession stand laughing and joking and the customer service again , was horrible. This is the fourth time i have came this week. I'm considering strongly considering never coming to this theater again and canceling my monthly membership that's how bad i was treated this entire week. Not only so do i come very often i spend a lot of money every time on snacks and beverages.
Desired outcome: An apology someone needs to reach out to me to discuss this.
AMC Theatres
-
Customer Service
I went to the West Chester, OH location on March 13 2022. I went in the main door and was told the theatre doesn't open until 1230. I asked if I could stand just inside the door since it was cold outside. The next thing I know a woman came to me and said I needed to get out! She was very rude and wasn't willing to listen to what I was saying. I told her on my way out that I wouldn't spend my money in a place that had such poor Customer Service and she said thank you.
Desired outcome: Whoever this woman is she needs someone to explain to her that she needs to treat the consumer with respect.
AMC Theatres
-
Loud , Rude people in the theater with me
I think AMC should have a posted policy of what to do in the even of loud and rude people in a theater. I was at the 2:00 PM showing of The Batman at AMC Assembly Row. There were two teens in the theater. Top Row, last two seats on the left, who talked loudly throughout the movie, including taking a phone call. Fellow patrons were so angry that I was concerned about physical violence happening. I was not sure what to do. This has left me feeling strongly about not attending movies at this theater in the future, which is something I very much have enjoyed in the past.
Desired outcome: Posted Policy - refunded ticket
AMC Theatres
-
Food service
I payed for my concessions online a day ahead of time. Hummm my movies started at 12 noon as well as concessions pickup. I went to settle everyone in their seats then i went to seek my concessions order. I asked a ticket taker how this works and he explained, so i went to the counter to show them my phone and was asked my name, the employee went in the back for 4 min then came out with other orders and not mine, so i waited well into 12:24 when i asked the ticket taker look can i get a refund they still have not given me my order. He says i should be able to request a refund.

I proceeded back to the movie for which had already started lol and asked another employee about my issue whom did go behind the concession counter and found my order or at least quickly prepared it.

From my heart i promise to never order concessions at AMC ever! Even if it is free.
Desired outcome: Refund and a better system for whomever may order in the future but it wont be me.
AMC Theatres
-
Coral Ridge 10 Dine-In
I purchased a meal online and spent, close to $100. The food was cold, old, it was brought out 1 at a time, there was no cream for coffee. Orders were placed wrong.

This was the worst dine in experience ever.

The Batman

AMC DINE-IN CORAL RIDGE 10SATURDAY, MAR 5, 20228:00PMDINE-IN DELIVERY TO SEAT2 SEATS

TICKET CONFIRMATION #: 0117937268

FOOD & DRINKS CONFIRMATION #: 0169345239
Desired outcome: Refund!!
AMC Theatres
-
Concessions + broken recliners
Last night, we ordered one small popcorn and two regular drinks for almost $17!

The popcorn bag was AS BIG AS MY IPHONE 11.

My husband and I were shocked!

My husband double checked with the cashier (who was the manager… who was also scrolling on her phone) if it was really a small, and she confirmed that it was.

After the movie, I saw that on the size of the popcorn bag, it said 'Kids Pack.'

I kept the bag to document.

The prices are laughably stupid. I don't think we'll be back just because of that!

Also, our recliners were broken, so we had to move seats. That was annoying too.
Desired outcome: Compensation for concessions
This review was chosen algorithmically as the most valued customer feedback.
I am writing today to AMC Theaters (not Yelp or social media) to relay an experience my wife and I had at the AMC Flatirons Crossing 14 theater complex located in Broomfield, Colorado on 2-27-2022. It has been quite some time since we have been out to a movie and had high hopes that things would be "back to normal". They were not. Previous to the worldwide...
Read full review
AMC Theatres
-
Day old popcorn
Since we are A-List members we visit our AMC theater in Dothan, Alabama at least 2 if not 3 times a week. We have no issues with the staff; they have been nothing but excellent. My issue is receiving day old popcorn. You can taste the difference. I would think your customers deserve to have fairly fresh popcorn; especially after paying the high price you charge for it. We have been at other amc theaters and when the concession closes, they would bag up the remaining popcorn and allow anyone walking out the door grab as much as they want, free of charge, just to get rid of it. Then they will pop fresh popcorn the next day. Sounds like a winner there. But it really irritating a pay that high of price for old popcorn. It greatly diminishes the experience.
Desired outcome: Provide fresh popcorn daily
AMC Theatres
-
Theater opening
2/13/2022

We arrived at theater to see a movie which starts at 2 pm. The doors are locked and folks who are here for a 1:50 movie.

Is it policy to keep doors locked until just before movie time? Rush in to purchase goodies and tickets with minimal time to rush to find our seats!

This is the second time this has happened and in winter, it's quite cool to stand outside and wait for the doors to open.

When we got in, we were told "the popcorn wasn't ready". Really? The popcorn? You couldn't have us wait in the lobby until ready? We're ready to spend money and after a year of closures I would think AMC would be anxious for customers to return and with open arms?

This is at the AMC theater at the Wharf in Orange Beach AL.

Thank you,

Dick Spinosi

216.401.9070
Desired outcome: Please request management to open early …this would encourage folks to eat and drink! Spend more money???
We are here to help
16 years' experience in successful complaint resolution
Each complaint is handled individually by highly qualified experts
Honest and unbiased reviews
Last but not least, all our services are absolutely free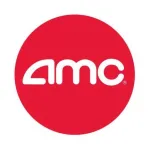 AMC Theatres contacts