Overview of Booksi.com customer experience
Booksi.com is a well-known vacation rental management software that has generated quite a stir among consumers. Complaints are common, with frequent reports of poor customer support, delayed payment processing, and a lack of transparency in financial transactions. Users have reported significant glitches and system errors that lead to missed bookings and reservations, which negatively impact their business bottom line. Moreover, the company has received criticism for over-promising on what its software can deliver and under-delivering on actual performance. These negative reviews paint a concerning picture and raise questions about Booksi.com's ability to provide a seamless and effective vacation rental software experience.
Newest Booksi.com complaints
Vacation Package
I bought a vacation package on March 7, 2023, and had two daughters also buy them (same date) so we could have a weekend together. Only when I tried to book on 11/29/23 did they tell me it's "not eligible" for "group" travel. I asked for a refund and was told I was not eligible for a refund.

The information originally provided was misleading and I would like a refund of $233.33 (x3) for Reservation ID's 518215 (Kristine De Blaey), 521048 (Ashley Schnelle), and 520430 (Brooke De Blaey). These are my and my daughters payments (though I'm filing on behalf of them as I actually paid the money).
Desired outcome: Refund of the full amount
Booksi lures you in, but does not give all the details. There are a LOT of restrictions you are not told until you cannot get a refund. I would not recommend using them.
This review was chosen algorithmically as the most valued customer feedback.
I am writing to address a concerning matter regarding my recent reservation and subsequent charges for a stay at the Grand Oasis Cancun. I booked a package with your company for $360, expecting it to cover all expenses, but I was later surprised to find an additional charge of $739.02, which was not disclosed in the initial package. The additional charge...
Read full review of Booksi.com
a trip i purchased through booksi
I was supposed to go next month on a trip with my mom. The person who called (after they upcharged me to have a better adults only hotel) called a month before we are supposed to leave to "go over things". They tried to tell me in terms and conditions it says I have to bring someone who lives with me. This is not outlined in terms and conditions. throughout the process they are never available to talk to, put you on hold for hours and then try to say you have not followed the promotional guidelines at the end of everything. Not I am trying to get the money back for a trip bought a year ago through my bank because they refuse to answer my calls or answer my emails.
Desired outcome: I want my money back as this company is fraudulent.
Is Booksi.com legit?
Booksi.com earns 91% level of Trustworthiness
SAFETY NOTICE: ComplaintsBoard has analyzed Booksi.com and determined that it has perfect credibility and is completely trustworthy, with a legitimacy rating of 91%.
Booksi.com has received 8 positive reviews on our site. This is a good sign and indicates a safe and reliable experience for customers who choose to work with the company.
The age of Booksi.com's domain suggests that they have had sufficient time to establish a reputation as a reliable source of information and services. This can provide reassurance to potential customers seeking quality products or services.
Booksi.com has a valid SSL certificate, which indicates that the website is secure and trustworthy. Look for the padlock icon in the browser and the "https" prefix in the URL to confirm that the website is using SSL.
Our scan shows Booksi.com website is free from malware and phishing activities, which are types of online threats that can include viruses, worms, Trojan horses, ransomware, and other malicious code, as social engineering tactics used to trick users into sharing their personal information.
Booksi.com has been deemed safe to visit, as it is protected by a cloud-based cybersecurity solution that uses the Domain Name System (DNS) to help protect networks from online threats.
Several positive reviews for Booksi.com have been found on various review sites. While this may be a good sign, it is important to approach these reviews with caution and consider the possibility of fake or biased reviews.
Adult content may be available on booksi.com. It is important to be aware of potential risks and to use caution when accessing or engaging with such content.
However ComplaintsBoard has detected that:
While Booksi.com has a high level of trust, our investigation has revealed that the company's complaint resolution process is inadequate and ineffective. As a result, only 0% of 27 complaints are resolved. The support team may have poor customer service skills, lack of training, or not be well-equipped to handle customer complaints.
Booksi.com protects their ownership data, a common and legal practice. However, from our perspective, this lack of transparency can impede trust and accountability, which are essential for establishing a credible and respected business entity.
Our Verdict: Booksi.com is highly recommended company, but beware of poor customer service. Their 0% Resolve Complaints rating is a cause for concern. We advise using their services securely and reviewing complaints beforehand.
Booksi/Monster travel agency
I signed up with booksi.com/Monster in April and was charged almost $400 and promised the GRAND OASIS CANCUN. Once I called to confirm my dates they told me at this time the resort isn't available, and I should call back in May, which I did. Guess their's answer to fulfill my requested dates. Call back next month! NOW it's September and they offered me a different shady resort in Cancun with additional charges of over $400. I just had it with this company and I am fighting with them right now to get my money back. Stay away from these people, please and save yourself a lot of arrangements. They are a SCAM and SHADY! THEY NEED TO BE EXPOSED FOR THEIR SHADY DEALS.
Trip to Charleston NC
I tried to book my stay today via booksi. (4 nights, 5 days in Charlotte)

I was told I did not make enough money to go... however I did recieve a reservation number. They denied my booking because I do not make 0oer 50,000 dollars year

This was not apparent when I paid my MONSTER RESERVATIONS GR

Dispute Amount: $245.43

They don't even identify themselves as booksi

MONSTER indeed.

Tried to get a refund over the phone, and can't. Really not anyplace I wish to go nw that I know they are a scam.
Desired outcome: I submitted a complaint to BOA. We will see if I get my refund
This review was chosen algorithmically as the most valued customer feedback.
I made one booking with Booksi.com and then paid them 5/6/2023 $453.93, they overcharge me the first time for $99 which they issued the refund on 5/6/2023. After I went through the process I found that all commitments and things were lying, I immediately ask them to cancel my service, and they send me confirmation on 5/9/2023 that all services are canceled...
Read full review of Booksi.com
Stay Away from Booksi and Monster Booking: A Nightmare Experience
I gotta tell ya, I had a pretty rough time with Booksi and their buddy Monster Booking. I ended up shelling out way more than I expected - like, over three times the advertised price - and then my reservation got cancelled not once, not twice, but THREE times. Can you believe it? I sure couldn't. Now I'm in the middle of a whole thing with my credit card company, trying to dispute the charges and get my money back. But if that doesn't work out, I'm gonna be out a whole $1500. Plus, I had to fork over another $500 just to change my airline tickets. It's a real mess, let me tell you. So, uh, yeah. If you're thinking about using Booksi or Monster Booking, I'd say steer clear. It's just not worth the hassle.
Stay Away from Booksi: Shady Extra Charges and Refund Hassles
Yo, so I gotta tell you about my experience with Booksi (booksi.com). It was not good, my friend. I was trying to book a trip and these guys were working with Monster.com, which I thought was legit. But then, when I went to confirm my trip, they hit me with some extra charges that I wasn't expecting. And get this, they told me there would be even more charges when I got to my destination! That's some shady stuff right there.

So, I was like, "No way, Jose. I'm outta here." I cancelled my trip and tried to get my money back. But guess what? These guys are holding onto my cash like it's their own personal piggy bank. They won't give it back to me, no matter how many times I ask. It's like they think they can just take my money and run.

But I'm not gonna let them get away with it. I had to get my credit card company involved just to get my money back. It was a huge hassle and a major headache. So, take my advice and stay far away from Booksi. They're not worth the trouble. Trust me, you'll thank me later.
Disappointing Experience with Booksi: Cancelled Trip and No Refund Policy
I gotta say, I was pretty disappointed with Booksi. I had a trip all planned out and everything, but then they went and cancelled it less than a month before I was supposed to go. They said it was because the hotel was gonna be under construction or something, but that's not my problem! I already paid for my reservation and everything. And get this - they wouldn't even give me my money back! They said I could switch to a different place, but it was gonna cost me an extra $180 just for parking. Like, what the heck? Or I could cancel and only get back my $150 deposit. That's not fair, man. They're the ones who messed up, not me. I feel like they broke our agreement or whatever you wanna call it. They didn't hold up their end of the bargain, so why should I have to suffer the consequences? Not cool, Booksi. Not cool at all.
Cautionary Tale: My Frustrating Experience with Booksi.com's Hidden Fees and Policies
I recently had an experience with Booksi.com that left me feeling frustrated and disappointed. I had spoken with an agent named Taylor who informed me that I would need to pay an additional $150, which would be refunded to me at check-in in the form of an American Express card. This was already a red flag for me, as I had not been made aware of this additional fee before.

To make matters worse, Taylor also informed me that I had missed the 7-day required period to cancel my reservation. This was news to me, as I had not been informed of any such requirement when I made the reservation. On top of all of this, I was told that I would be required to attend a 2-hour sales speech during my stay.

Feeling frustrated and misled, I asked to cancel my entire reservation. However, Taylor informed me that this was not possible due to the 7-day cancellation policy. It felt like a classic "bait and switch" situation, and I was left feeling like I had been taken advantage of.

Overall, I would caution anyone considering booking with Booksi.com to be wary of hidden fees and policies that may not be clearly communicated. While the website may offer enticing deals, it's important to read the fine print and ask questions before committing to anything. In my experience, the customer service was not helpful or accommodating, and I would not recommend this site to others.
Booksi's Cheap Vacation Scam: Buyer Beware!
I bought a cheap vacation from Booksi, but when I tried to book it two weeks later, they told me I had to pay $200 and go to a timeshare thing. I wanted to cancel, but they said I only had a week to do it. I tried to get my money back with my Capital 1 Visa, but they said no. Now I'm stuck with a vacation I can't even use. And to make things worse, Booksi doesn't even have a phone number anymore. You can only email them. It's a real bummer.
Terrible Experience with Booksi: False Advertising and Scam Tactics
I gotta say, my experience with Booksi was just terrible. I was trying to plan my vacation and thought I'd give them a try. I picked out the days I wanted to go and bought my ticket, thinking everything was all set. But then they told me I had to call to confirm my reservation. So I called, and what do they tell me? They don't have any availability for the days I picked! Can you believe that? And then they try to offer me something else in the area, but it's gonna cost me almost $1,300 in "taxes". What a scam, right?

I was so mad, I asked for a refund right then and there. And let me tell you, I'm never gonna believe in the ads they run again. I mean, why even bother advertising if you can't deliver on what you promise? I'm definitely not gonna buy anything from this company ever again. It was my first time trying them out, and it's gonna be my last.
Booksi Review: Disappointed with Advertised Location for Ski Trip in Lincoln, NH
So, I was really excited to try out Booksi for my recent ski trip to Lincoln, NH. However, I was a bit disappointed when I found out that the advertised location for lodging was not actually where we ended up staying. Instead, we had to drive 25 to 30 minutes each way each day to stay at a 2.5 star hotel. This was a bit of a hassle, especially since we had to load and unload our ski equipment and gear each day we were on vacation.

To make matters worse, we were traveling in the White Mountains in the winter, where it snows on a frequent and regular basis. This made the drive to and from our hotel a bit treacherous at times, and definitely added some stress to our vacation.

Overall, I would say that Booksi was not as advertised. While the website made it seem like we would be staying right on the mountain, the reality was quite different. If you're planning a ski trip and want to stay close to the slopes, I would recommend looking elsewhere.
Booksi Review: Shady Business Practices and Misleading Prices
I recently tried to book a vacation through Booksi and let me tell you, it was not a smooth experience. They promised me 5 nights at Villa del Palmar Cabo, but when I arrived, I was booked at Los Cabos Golf Resort instead. Not exactly what I had in mind for my vacation.

To make matters worse, the price I was quoted was $399.00, but when I received my bill, it was actually $747.15. That's a huge difference! And when I tried to call the phone number attached to my confirmation text, I couldn't even get through. The message said the call could not be completed as dialed.

After waiting on hold for over an hour, I finally got through to customer service using their automated call back feature. But even then, the agent told me I had to attend a presentation and pay an additional $281.27. I was not happy about this and asked for a refund, but no one has responded to my request.

Overall, I have to say that Booksi seems like a pretty shady organization. I wouldn't recommend using them for your vacation needs.
Booksi.com Review: Deceptive Sales Pitch and Poor Customer Service
So, I recently decided to book a trip to Lincoln NH through Booksi.com. I was pretty excited when I saw the sale they had going on, but I should have known it was too good to be true. You see, they failed to mention that in order to take advantage of the deal, I had to attend a 120 minute time share sales meeting. Now, I don't know about you, but I'm not really interested in buying a time share. And to make matters worse, they also neglected to tell me that I had to pay an additional "refundable deposit" of $150.00 just to secure my place in the sales pitch meeting.

But, being the trusting person that I am, I went ahead and booked everything with the additional fees. Imagine my surprise when I received my confirmation email and found out that I was booked in a Fairfield in Hotel that was 25 to 30 minutes away from the resort. I mean, come on! If I'm going to attend a time share sales meeting, the least they could do is put me up in a hotel that's close by.

Needless to say, I was pretty upset about the whole thing. I spent a whopping 58 minutes on the phone trying to cancel the entire trip. And to make matters worse, I'm still waiting for my refund.

Overall, I would say that my experience with Booksi.com was less than satisfactory. They failed to disclose important information about the deal, and their customer service was less than helpful. If you're thinking about booking a trip through them, I would advise you to proceed with caution.
Booksi: A Scam Company Selling Inadequate Space Availability
This company, Booksi, is a complete scam. I cannot believe the amount of money I wasted on a four night stay in New Orleans. I paid a whopping $240.33 and didn't even get what I paid for! It's important for people to know that the good reviews you see are fake and the reviewers are bots. If you do some digging, you'll find that they're not real people at all. This company sells more dates than they actually have available space in hotels. It's a classic bait and switch tactic that they use to lure people in.

I really think that the attorney general's office should investigate this company for fraud. They're just like those other vacation resort companies that sell packages with inadequate space availability. It's not fair to the people who are trying to plan a nice vacation and end up getting scammed.

Overall, I would not recommend using Booksi for any kind of travel planning. It's just not worth the risk of losing your hard-earned money. Stick to more reputable companies that have real reviews from real people. Don't fall for the fake reviews and bots that Booksi uses to trick people into booking with them.
Reservations scheme
I paid $189.83 total for 5 days and 4 nights called to confirm dates they then states that I have to pay an additional $280 to hold my dates and a deposit none of that is listed.. I just want my money back at this point.. money is tight when people think they're getting a deal in the end they are not it's scheme scam they let you check in hotel and then once you called to finalize your dates they tell you the dates are not available
Desired outcome: Refund my $189.83
Vacation package
Advertising available dates beginning late June through end of July for St Pete Beach location on their website. Once I attempted to book on 5/14/23 for dates of 7/15-7/19, I had to call a "sister" company to confirm the requested dates. The sister company advised they have no availability in the location for the remainder of the year. We are only allotted 18 months to use our purchase. No help on phone or through email for several days.
Desired outcome: Full refund or booking dates for the advertised locations
Booksi.com: The Ultimate Accommodation Booking Site for Hassle-Free Travel Planning
off to college, I did not have to worry about accommodations because Booksi.com made it so easy to search for and book the perfect place to stay. It was a breeze to navigate their user-friendly website, which offers an extensive list of options coupled with detailed descriptions and helpful reviews from previous guests.

I was extremely impressed with their customer service. Throughout the entire booking process, I felt that I was valued as a client, and every interaction was handled with the utmost professionalism and care.

Upon arriving at my designated accommodation, I was pleasantly surprised by the cleanliness and the impeccable upkeep of the room. Moreover, the location was perfect, and the amenities provided made me feel right at home.

Overall, I had an incredibly smooth and enjoyable experience with Booksi.com, and I would highly recommend them to anyone seeking comfortable and affordable accommodations. With their excellent selection and unparalleled customer service, I will surely be using them again in the future!
Booksi.com's Survey Approach Raises Concerns: A Review
I have come across Booksi.com recently and I am quite concerned about their survey policies. As soon as I visited their website, I was bombarded with a survey questionnaire, and I haven't even had the chance to explore their services properly. What's even more alarming is that they required my credit card information before I could even finish the survey.

This kind of approach raises red flags for me and makes me question their credibility. A trustworthy and reliable service provider should not require sensitive financial information before providing more information about their offerings, let alone completing their survey. It's quite possible that Booksi.com is just collecting data for marketing purposes, but I find it highly unprofessional.

Aside from this particular issue, I must say that I don't have much experience with Booksi.com yet, so it's hard for me to fully judge their services. However, what I can say is that their website looks user-friendly and visually appealing. They seem to offer a range of books, from classics to contemporary literature, which is a good sign. The option to browse by genre and author is convenient and the site's search function appears to be quite robust.

Nonetheless, I'd caution anyone intending to give Booksi.com a try to be wary of their survey strategy and the fact that they request credit card details upfront. It's important to do further research and read other user reviews before entrusting any business with sensitive personal information.
Frequently asked questions (FAQ) about Booksi.com products and services
Collect Your Trust Badge
Be recognized for outstanding customer service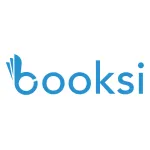 Booksi.com

contacts
We are here to help
19 years' experience in successful complaint resolution
Each complaint is handled individually by highly qualified experts
Honest and unbiased reviews
Last but not least, all our services are absolutely free