The Brick complaints
1076
The Brick
-
The Brick Newmarket - Washer/Dryer
I bought a washer and dryer set from the Brick in Newmarket, Ontario

The delivery people came and couldn't get it down the stairs. My husband cut out some of the wall to see if they would go down, however it still wasn't wide enough. I've had previous homes where there was no issue.

The washer and dryer weren't unwrapped and they hadn't been used. When I called the Brick to explain what happened and that I would have to swap out the fair for smaller ones, I was told I have to pay a 25% restocking fee and pay for the truck coming to pick them up for a total of $425.00. The set hadn't been unwrapped. As a customer, I am totally disgusted with this. Very poor customer service. When I worked at Home Depot a few years ago, items were taken back no questions asked. I will never shop at the Brick again and I will tell everyone what happened. Very poor way to treat a customer.

Andrea Sinclair

[email protected]

905-751-0306

The name of the salesperson is Shahroze Shaukat - 647-574-8353
Desired outcome: No restocking fee. Be able to make an exchange
This review was chosen algorithmically as the most valued customer feedback.
My online review: "Do not, do not, do not buy from this location! Worst customer service I have ever experienced! Do not purchase ANYTHING from salesman, RAJI or deal with CHARLIE, the store manager. Disgusting and horrible service. Once you make payment, kiss the service out the window. My list is too long to report what I experienced for a simple washer...
Read full review
The Brick
-
Customer Service
So I bought a dining room table set back in October 2021 and we finally got it delivered May 2022. We were not only disappointed at the wait time but upon delivery the bottom legs were scratched at the base and 2 chairs were also damaged. Because we waited so long the manager offered us a 25% discount for the base and 2 chairs which is ridiculous because we shoukd be offered more. Then when the manager asked me to come into the store on Thursday to claim the refund as well as the wood care kit we didn't recieve the customer service rep said he couldn't give the refund because it would look fraudulent putting it on my new credit card cause it wasn't the same as purchase so I suggested because I paid a portion cash just give me cash. He responded thanks for coming but I will have my manager call you for refund. I'm so upset with how this business is run no one leaves notes on the account and you don't seem to care about customers happiness
Desired outcome: I want more of a refund for my troubles and for willing to keep the scratched items. So 25% isn't gonna cut it. As well for future make sure you follow through with your promises cause now I wait longer
The Brick
-
Appliances delivery issue
I purchased the whirlpool appliances package on Dec 17, 2021 which included a range, microwave, fridge, and dishwasher and was supposed to be received by mid-Feb 2022 which just delivered the range and microwave by end of Feb and the brick (North york location) postponed dishwasher and fridge delivery time to mid-March which again not delivered and postponed fridge delivery to end of April and delivered eventually, but dishwasher which postponed to mid-May, still not delivered and again postponed to June 2022 which I told the Brick north york,dufferin location that I will be out of the country by the time and asked them to hold the dishwasher for me in the stock when they have it but they refused to even hold it in stock . Besides, I tried to reach the manager who apparently never there.
The company has left an official comment on the complaint.
The Brick
-
No return policy
To whom it may concern,

This is a formal complaint about your no-return policy.

On January 27th, 2022, I bought an L shaped sofa at your St-Hubert, QC location. This sofa comes in several pieces and customers can pick and choose which pieces they want to purchase. Invoice #0127238UDEL

When at the store, I asked the salesperson if they could lend me a measuring tape in order to determine the total dimensions and confirm that all pieces would fit in my living room. The salesperson told us they did not have one but the dimensions are written in inches on each of the pieces and he could calculate the total for us. Using his phone, he calculated a total of 8' X 8'.

Based on this information, my wife and I decided to purchase the sofa. We had measured our living space and knew that 8' x 8' would be our maximum fit.

A few months later on May 6th 2022, the sofa was delivered but it did not fit in our living room...

I measured it and discovered a total of 9.8' X 9.8'.

The very next morning I returned to the same Brick location where we made our purchase to request a return for 1 of the 5 pieces, considering the measurements given to us originally were incorrect.

The response I received is the following:

"It's the buyer's responsibility to make sure the sofa fits in their home and there are no returns."

I replied with the above information, that I had taken measurements at home and I had spoken with the specialist on staff who knows the sofas more than I, and what more could I have done...?

I believe I followed all reasonable expectations to ensure that the sofa would fit in my home by:

1) Measuring at home

2) Asking your specialist to give me the dimensions of the sofa.

I wrote to the customer service department at the store and had a discussion with Sandra. She said the fault was shared between us and the store and they are ready to meet me half way with a $150 refund. I can keep the piece and try to sell it.

I refused this offer for a couple of reasons. For one, I'm not at fault, and secondly I am unlikely to find someone that needs that exact singular unit.

After speaking with the "Office de la protection du consommateur" (Provincial organization that makes the rules regarding the Consumer Protection Act), I was made aware that in the Quebec Consumer Protection Act, article 42, it states that "a written or verbal statement by the representative of a merchant [..] respecting goods or services is binding on that merchant." In addition, article 219 states that "no merchant [...], by any means whatever, can make false or misleading representation to a consumer," such as giving incorrect dimensions of a product.

Best regards

Jean-Philippe Coulombe

514-799-0875

[email protected]
Desired outcome: For these reasons, I request that you refund us the extra piece valued at $376.48 + tax.
The company has left an official comment on the complaint.
The Brick
-
Appliances
Document Number : 1023134OBOA / NARAP507Z1

We had ordered all 5 major appliances and a bed from Brick Merivale in Feb 2022 for delivery for 3 May 2022. While ordering we were told that the products would be delivered on time as we ordered quite in advance. After significant follow up, 10 days later the washer dryer was delivered but they did not do the installation for which they took a week to come back. The other appliances were committed to deliver in mid May 2022. When dates came closer, our gas range has now been delayed to mid June.There is absolutely no professionalism while managing inventory as they take orders with sweet promises but fail to delivered them. I would never recommend The Brick to anyone in future.
Desired outcome: Expedite delivery and compensate for inconvenience
The company has left an official comment on the complaint.
This review was chosen algorithmically as the most valued customer feedback.
On September 23, 2021 I bought product # MORTGRS2 2 piece Morty grey sectional. I received it and it was broken from the Brick in Niagara Falls! I had to fight with customer service to finally get a different product because I knew of 2 other sectionals exactly the same that were broken in the same place so I wanted something different. Finally December...
Read full review
The company has left an official comment on the complaint.
The Brick
-
King and State Warranty Company /The Brick Canada
I purchased a washing machine and dryer from the Brick in 2018. I bought the extended 4 year warranty. I was told by the salesperson that even if any little thing went wrong, it would be "replaced". The set was working well for a bit, then the dryer stopped working. Called King and State warranty company and after about 1- 1.5 months, was able to get a technician over to fix the mother board. I thought THAT was a long time. A month or so later, the washing machine started leaking periodically. But still, it has ruined my ceiling on the second floor ( washer on third floor). Tech came over twice this year so far ( 2022) to look at it and can't figure it out. I am now waiting for a "back ordered part" for over 3 months and still have a leaking machine. Try to contact King and State and get no reply for weeks. Can't get through to them on the phone. They finally call me and offer me $357 for the washing machine to get rid of me and void the warranty moving forward. This amount is less than half the value of the machine, so I said no! I will wait for the part... I payed for a "warranty", so I want it fixed.

Still waiting to hear back from my technician and King and State again. The Brick salesperson said everything would be covered, no questions asked. But here I am months later with a leaky machine, a ruined ceiling and no "part". Do your research on who the warranty company will be. This is entirely unacceptable!
The company has left an official comment on the complaint.
The Brick
-
Sales & Customer Service
I am a long time customer of The Brick.

I went to Brick store at 3025 Ridgeway Road, Mississauga, Canada at around 10:30 AM to buy a King Sized Box Spring. The sales man "Hexham" offered me to buy a 2PC box spring which was just received. According to him, this box spring was just received and not in the system and will take a few hours to enter the system. An advance 50% was paid. It was agreed that I can pick up between 4:30-5:00 PM.

Upon arrival at 5:00 PM, I was rudely informed that the box spring cannot be sold to me. The sales man and customers refused to even speak to me. No one even gave me a reason or discuss further. They were not even ashamed. I even had difficulty in getting my refund.

It seems this is the new customer service standard of The Brick with the moto …."we are always right. Accept or you will be treated with a real BRICK"

The Brick should be ashamed of this unprofessional behaviour.

Invoice - 051-42H-3UQ-HD
Desired outcome: A corporate apologyAction against local management
This review was chosen algorithmically as the most valued customer feedback.
Hello, I purchased 8 dinning room chair, black leather studded all around along with two sets of bedrooms for my adult boys! Well I spent a lot of money in one day of shopping at your store. Dinning room chair were first supposed to come in Middle of February, then one telephone call being of March. After that I heard nothing more from anyone at the the...
Read full review
The company has left an official comment on the complaint.
The Brick
-
3 Year Unused Warranty
We purchased some furniture and 3 TVs in The Brick for a total of 3 times in 2018 in Calgary, Canada. And according to the recommendations from the sales manager, we also bought 3 extended warranties regarding 2 TVs and a leather sofa. The sales manager stated that we will get the refund with unused warranty after the warranty finished.

Today, we checked with The Brick customer service and would like to buy products with my leather sofa unused 3 years warranty refund. The customer service staff stated that we won't be able to get the refund because the refund is only applied when the redeem is submitted within 90 days after the warranty is expired.

We were not told about the 90 days rule from the sales manager. We were new immigrants at that time and were only told not to worry the warranty, we would get full warranty fee refunded if they were not be used. We've been told The Brick's good reputation and of course believed in the words of the manager.

But today we found it is just not the case. The sales manager hadn't mentioned the 90 days rule! There is nothing highlighted on the official invoices about the 90 days rule and nobody reminded us we will lose the refund after 90 days period. And no notification is to remind the redeem for the refund is going to be expired.

If your staff didn't state full refund when not used the warranties and they would be expired, we would consider whether to buy those warranties for the sofa and TVs or not. This is definitely 'misleading' the consumer. We were lucky the other 2 warranties have not expired yet, otherwise a total of over $800 refund will be gone!

We believe in The Brick's reputation and would like The Brick to consider refund the unused 3-year warranty.

Thank you very much for your kind attention and we look forward to hearing from you soon.

Best regards,

Karina Lee

Calgary, Alberta, Canada
Desired outcome: Please refund and we can use our paid expired unused warranty.
The company has left an official comment on the complaint.
The Brick
-
No hardward for bed furniture
Never! buy bed at the brick, they will not add the hardware to assemble. I bought a queen size tacoma bed at the Ottawa East and the bed was brought two times without the hardware. Now am sleeping on the floor and instead of them to give me a hardware and bring a tech to fix it for me or else refund the money they are trying to force me to buy another type or get a partial refund. please don't buy a furniture there, they will sell you furniture without hardware
The company has left an official comment on the complaint.
The Brick
-
Daybed with missing hardware and directions
Ordered a arya daybed arrived on time. Missing the directions and hardware to assemble item. Very tough getting someone to resolve this issue. Sales person actually told me to go home depot to source all hardware and they would reimburse me. It's been few days since. Delivery. We just. Want a refund and never wanna do business with Brick north. Van ever again. I just received email from customer service saying now they gonna start lookin for hardware too late for that. Very disappointing for such I big business. As a indigenous buyer I would like to steer all away from this store.
Desired outcome: Full refund. Pick up this useless pile of parts !
The Brick
-
Safety regarding truck driver
Hello I run they home in Lacombe this morning as me and my kids were walking along the sidewalk your driver decided to start backing up onto the sidewalk right in front of us and then stay there this forced us to have to walk on the road to go around him as well as the high risk that one of my kids could have darted out while he was backing up this was extremely dangerous and someone could have been hurt and I hope that there will be a conversation had about truck safety especially regarding children. Date was May, 5 2022 truck number RED 326. I also took a picture to show how close we were to the truck when he decided to start backing in and how far into the road he was sticking out that we had to go around he should have waited for us to pass safely.
Desired outcome: For there to be a safety conversation had with all drivers regarding children walking on the sidewalk and waiting for them to pass safely before they start backing into those children
The company has left an official comment on the complaint.
The Brick
-
King and State extended warranty
We bought a dishwasher under extended warranty (invoice 1116833CNQV) at the Brick store in Ottawa (1960 Cyrville Road) im November 2018. The dishwasher motor is no longer functional so we wanted to submit a claim. the Brick asked that we contact King and State directly which we did by submitting a claim online but it's been 2 weeks (ref number 9971864) and no technician has even called to come by let alone fix the problem with our dishwasher. Brick tells us to call King and state to follow up but that company never answer the phone . Waste of money and time on our end and still no dishwasher
Desired outcome: The Brick to send their technician to fix the dishwasher directly to honor the warranty themeselves or reimburse me for the price of the warranty (400$) right now as it's not available
The Brick
-
Brand new washing machine, needs new transmission + spin basket after 9 days
I bought a new washing machine on April 2, 2022 and delivered on April 5. Started making loud ticking noises on April 14. Stopped using and reported to warranty center. Repair man came on April 21 and requested new transmission.

Part ordered and repairman returned on May 3, 2022. Repaired transmission but determined that the spin basket was damaged as well and needed to be replaced. So I am very upset with experience. Now I understand that stuff happens but this is my problem. I have had to take now 9 hours of my time

and spend 72 dollars of my money to take my laundry to the laundromat and now when i needed to to laundry today. I cant because I have wait again for the Spin basket to be ordered and installed. So now I have had no washing machine for 19 days and counting. I have to go back to laundromat which I do not have time to because I have to back to work in i which I took time off to meet the repair man. This is unacceptable customer service for someone who purchased a brand new washing machine.
Desired outcome: I want my washing machine replaced and I want compensation for my time, laundromat costs and grief for this horrible experience. I will now exert all efforts and avenues to make my concerns heard.
Never buy anything from the Brick. There warranty and customer care centers are horrible. They do not help you , they just tell you they cant do anything for you no matter what the circumstance. I would never treat one of my customers the way I was treated.
The company has left an official comment on the complaint.
The Brick
-
Chairs ordered in Dec 2021 still not delivered in May 2022!
Brick order # 122114AGKBV

Description

Quantity

Item Price

Total

2 Quinn Counter-Height Stools - Grey

$219.95

$439.90

SKU VSN (Vendor Model Number)

QUINGCST

Y1216 COUNTER STOOL GREY
Desired outcome: Updates and DELIVERY of items
This review was chosen algorithmically as the most valued customer feedback.
Hi Bought a Black Leather sofa from The Brick. Sales order / Invoice - 071804DMLAY from 1200 Lansdowne St W. Peterborough, ON. along with 5 year Extended warranty no 750-499.99, which was sold to me by David Witt (sales person) by saying this covers everything from top to bottom. Sofa sagged from one side and due to that reason made a complaint to The...
Read full review
The Brick
-
Dishwasher, dining table and chairs
I had made a large purchase September 2020 - sectional, dishwasher, dining table and 6 chairs. My couch didn't even last a year before there was a rip due to poor manufacturing. I'm being told the couch will be replaced, as it should be however I will need to repurchase extended warrantee. With it not lasting even a year, it should be covered without me having to invest even more into it!

Not the worst of it, it is now April 2022.. I had put in a claim for the table, chairs and dishwasher in March - dishwasher does not work at all, table and chairs are falling apart! I contact the store I purchased the items from - they will not honour the extended warrantee! They are saying I did not purchase it! However, if you look at my invoice it clearly shows that I paid for warrantee for all items purchased on that date!
Desired outcome: Furniture and appliance replaced
The Brick
-
My warranty not being honored
We spent over 5 thousand dollars on a couch a table and chairs and bunk bed for our kids within a month our couch on mostly all the seams on the couch have ripped open, screws have fallen out of the bottom zippers have fell off its a eye sore to look at 2 different people have came to look at it and we keep getting the run around for over a year now nothing is being resolved are chair's to our dinning room table have cracked down the wood cant sit on 2 of them the kids bunk bed has fallen apart...
Desired outcome: To honor the warranty
We are here to help
16 years' experience in successful complaint resolution
Each complaint is handled individually by highly qualified experts
Honest and unbiased reviews
Last but not least, all our services are absolutely free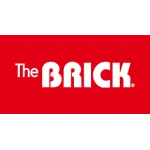 The Brick contacts
The Brick representatives

The Brick

The Brick Customer Experience

The Brick

The Brick