Arby's
-
Arby's Classic Roast Beef Sandwiches...was the worst ever !!
On August 13, 2022 at approximately 11:00AM we ordered at the drive up window 6 Arby's Classic Roast Beef Sandwiches with a coupon that these were $2.50 each...total w/tax came to $16.52. We had to wait a bit and finally the worker hands the bag with 6 sandwiches out the window. So..we get home and I'm taking the sandwiches out of the bag...opening up each sandwich and could NOT believe what I saw...instead of the meat being nice slices on the bun...there were tons of bit of burnt meat particles in the slices...did NOT look like freshly cooked meat (wondering if it could have been leftover from the previous night shift?)...and it all smelled somewhat burnt. AND when I took a bite out of one sandwich, it did not taste fresh or very good with those burnt little bits. Now Arby's has always been my favorite fast food restaurant BUT if this is the way the restaurant is going to serve the roast beef sandwiches, I'll stop going to Arby's. This Kent Washington location I have never been to before (usually go to the Burien Washington one). But if this is the way the food is going to be sold/served to a customer I am leaning to quit going to Arby's This is refering to Order ID AADK6KY24AGAF next line says: DT306-DT Location: 6610 South 211th Place #101 Kent Wa 98032 Restaurant #8539
Arby's
-
Arbys Maxton Road Dayton Ohio
Went here for lunch 8/11/22. Food quilty was terrible, cold and old. I ordered a beef and cheddar and curly fries. The roast beef was very dry and tough. I was unable to eat any of the food. I was very disappointed, I was at work and now did not have lunch. Had I not been at work, I would of returned the food, however due to meetings, I had a short amount of time for lunch. I visit this location often because it is close to work, however, after this incident I will not return.
Desired outcome: Replacement of meal
Arby's
-
Food quality
Arby's store: #08628

date: 08/02/2022

order id:aabtbkycagapdt312-dt

sandwhich: smokehouse brisket

complaint:sandwich had 1/3 less meat than usual..., (this is my fav sandwich), no bacon... I guess i need to find a new fav restaurant... Maybe sonic?
Desired outcome: APOLOGY AND COUPON PLEASE
Arby's
-
Quality of food and employee's lack of attention to their job.
Went to the Arby's on Smithville Rd. In Kettering,Ohio. The dining room was closed and 1 car was in front of my husband. So, they weren't busy.

Ordered 2 sandwiches, 1fry, 1 drink, 1 cherry turnover. The one sandwich was a French dip. They told my husband they were out of hot water so they couldn't make the an jus broth for the French dip. They gave the powder in a cup and told him to add hot water when I got home. Then, when he got home they didn't put his sandwich(roast beef) in the bag. He had to go back over to the store and get his food. How incompetent are these workers. They couldn't get a complete order correct? But, the real problem is tell me why one of those employees couldn't get a pot of water, boil it and let it simmer for the NO HOT WATER issue? Not to mention, don't they have a coffee machine they could pour water into and then have hot water?These people want $15.00 an hour but can't solve a simple problem such as this. Unbelievable. One time I'll get the French dip toasted and the next time it's cold. No continuity in the quality of their food preperation. I'm done with Arby's.
Desired outcome: Would love for people to take pride in whatever job they have and then actually do it correctly. Hey, pretend your making it for somebody you love.
Arby's
-
Health and safety violation service of cold food
2 separate visits to arbys on gray highway macon ga... On both occasions the chicken sandwiches with cheese and roast beef sandwiches were cold! This restaurant may be presenting public health and safety violations.

The manager at this location refused to identify herself when asked her name. She also expressed a nonchalant attitude. She need review for her level of professional courtesy in dealing with the public. I am requesting a refund of both purchases.. Last purchase was today 7 23 2022
This review was chosen algorithmically as the most valued customer feedback.
I didn't receive what I wanted I ordered med crinkle fries they sent me curly fries which I don't like, there wasn't any chicken salad wraps too. That's all. I can't talk so please don't call me. Thank you.
Read full review of Arby's
Arby's
-
Chicken Tenders orderd but chicken sandwhich recieved
RDS-06098-Marlu

7/11/22 6:30:07 PM Store #6098 Auburn WA

I ordered a chicken tenders meal but received according to the sales slip

1 Tender Ched Ranch Meal

1 Tender Ched Ranch-SM

1 Curly Fry-SM

1 Drink-SM

Unsweet Tea

I should have opened it up while at the store but Arbys only has drive up even though the state has opened up to indoor dining and places like Taco Time again have dining indoors. So I drove home about 15-20 minutes and went in and discovered the mistake. I do not like the chicken sandwiches and this was disposed of but the rest of the order was fine. No way I was going to do 30-40 minute round trip to have it corrected but i wanted to point this out. My preference is to eat inside instead of the drive thru and that would allowed me to catch the mistake quickly.
Desired outcome: I think its time to get back to normal with inside dining. A coupon for chicken tenders would be appreciated.
This review was chosen algorithmically as the most valued customer feedback.
Recently a brand new Arby's (store #8922) was opened in Parrish Florida. Since day one, we have ordered food 4 times. All four experiences were disappointing and distressing. Tonight, 7/7/2022 @6:40 pm, was the final time. We will no longer be Arby's customers. This store is abysmal. Customer satisfaction is not even considered, never mind a priority. The...
Read full review of Arby's
Arby's
-
Discontinue popular products - Ham and side salad
It seems Arbys corporate is completely out-of-touch with their customer base. Their market has always been a healthier adult alternative to burger joints. Yet now they drop the side salad! That was the "last straw" for me, in a string of horrible decisions the past couple years. Before that, they completely drop a long-time popular meat staple, ham! Their best sandwich, the chicken cordon blue, GONE! Along with the hot ham & cheese and ham slider. Whatever happened to "We got the meats"? Yet their online marketing still shows a hog, and still includes ham. But NO ham, no pork on the menu! Outright lies! On top of that, they try to market a deep fried burger! REALLY? An utter disaster! Another horrible decision which shows just how out-of-touch they are with their customer base, which is shrinking by the minute!
Desired outcome: Bring back ham. Bring back the side salad. Then I will be back.
Arby's
-
Side salad
Why are you getting rid of the side salad all the ingredients are used in other items please do not get rid of the side salad thank you Cheryl

6/26/22

Vero beach, Florida

You should offer this healthy choice alternative 😁

We made a side salad with the garnist from our hamburger because we really love to have a side salad with our meal please don't take the side side off of the menu we really really love it we love coming to Arby's and eating here the people are really nice and polite they take care of us so please don't take this side salad off of the menu ever thank you so much we will continue to be coming to your establishment as long as you have a side salad on the menu it's a definite deterrence for us!

I also forgot to mention that on the menu board above the cashier it says side salad but they told me there's no Side salad!
Desired outcome: Don't take off the menu please
Arby's
-
market fresh BLT
June 24, 2024 arbys milan rd sandusky ohio

got a marketfresh BLT for the second time it was the worst sandwich ever. 4 pcs of bacon 2 on each side of sandwich - this used to be one of the best sandwiches that arbys had. and the $8. and something price. it had way more bacon then it does now.

sorry for spouting off and goodbye arbys forever. we have way too many other sandwich places.
Desired outcome: i would like my $8 back and go buy my own bacon.
Arby's
-
the food
I ordered a smokehouse brisket meal and two beef and chedder sandwiches from the courtland new york store order numberaaaprkvcagfc restaurant #05315 the smokehouse brisket was no more than a small beef and chedder with a gallon of bbq sauce on it the two beef and chedder had about three pieses of beef in them and alot of arbys sauce I called the store and was complaining bad the lady I talked to hung up the phone on me I was upset over the garbage I bought the lady blamed a new trainee I told piss poor excuse somebody should check the orders then she hung up on me
This review was chosen algorithmically as the most valued customer feedback.
Placed an order through the app, when I arrived at restaurant they were closing early due to staffing. Manager told me they couldn't cancel my order at the store, had to do so online. Have filled out two separate refund requests in the week since explaining the situation, have heard absolutely nothing back. HORRID customer service. Arby's has permanently lost a customer due to this abysmal handling of this situation.
Read full review of Arby's
Arby's
-
The way things were handled. And the way a employee spoke
Went to thorthton Rd June 1st say 130 ordered 2 Arby's 2 chick sliders plain 2 Arby's sliders plain 2 side salad jomacha shake. Sprite. Also told guy at window to make sure there plain. Well they were not plain. So I went in lady behind the counter was nice the lady in the back making the food had plenty to say like they can wait go watch the news and they will be ok just talking well I got 2 chick 2 turkey wrong again then a smart comment about not ammitting I told her. I ordered them right and told him plain at the window. Spent over 30 min at Arby's between ordering and waiting. Want be back. Just crazy lady with braids was nice. One lady in the back was quit but other chatty
Desired outcome: Finally got it right. But all that happened and time was not right.
This review was chosen algorithmically as the most valued customer feedback.
We arrived at Lake Charles Arby's and waited for over 10 minutes without being acknowledged. There were over 6 employees standing around the window . The door dash driver stated he has had nothing but delays at this location. We left without a meal. So very disappointing. If there weren't so many employees standing around I could have understood.
Read full review of Arby's
Arby's
-
Raw food!
We just went through the drive-through at Arby's around 830 The one on 28 bypass in Anderson South Carolina right across from the stop a minute and the McDonald's we spent a little over $17 we had just left my daughters graduation, We had to wait on the chicken to be cooked 4/6 minutes and I have a picture this is raw chicken! I mean literally are y'all trying to kill me the store won't answer the phone and if I get sick you will be hearing from me! I have literally eaten a quarter of that sandwich already and as you can see it's pink and it's raw.
Desired outcome: Money back !!
Arby's
-
restaurants
Not open when says...952pm 5/24/2022

Drive thur stated closed

Wont return💯
Arby's
-
Coupons
There coupons states one can be used 5 times! So, last month a used the same gryo coupon 5 times! However, TODAY they said the coupon was needed to get the deal! They explained what 5 times means, it must be used all at once, for example, the 5 for $5 deal means I can get 25 sandwiches for $25 and not use the coupon 5 different times! I wish all the managers would do things the right way cause s going to suck going elsewhere! It just a little better when everything is uniformed because when things does go down you don't know which way is right!
Arby's
-
Online order
Hello, I'm just so upset because my elderly mother loves beef and cheddar Arby's beef and cheddar sandwiches on onion rolls with red Army's sauce and Horsey sauce. She ordered through door dash but her order went through Arby's. Anyway's her sandwich was not on her favorite Onion roll and She did not

receive any red sauce on her sandwich and also no Horsey sauce. The double beef sandwich was not double. It was a very flat , no sauce sandwch and she ( my elderly mother) was so sad. What are gonna do to remedy this Gor her?
Desired outcome: I hope hope that you give my Mom her money back. $14 For a scrappy sandwich is just to much !!!!
Arby's
-
Service at Parkersburg Wv south side store.
We stopped in at 7:00pm with no one else in the place or in line. At least 5 or 6 employees in the back. Waited at least 10 minutes without our order being taken while a person continued entering orders from a pad. We got tired of waiting and left. No reason to ignore in person orders to enter call in orders. Very disappointed! My name is Linda bradley and my email is [protected]@aol.com
We are here to help
16 years' experience in successful complaint resolution
Each complaint is handled individually by highly qualified experts
Honest and unbiased reviews
Last but not least, all our services are absolutely free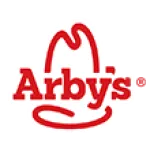 Arby's contacts