This review was chosen algorithmically as the most valued customer feedback.
In June of 2021, I received an email from Activision stating that I had changed my login account ID (email address: [email protected]). It provided a link stating that if I did not change my account ID, to click to link to correct the issue of my account being stolen by a hacker. The hacker changed my login ID from [email protected] to...
Read full review of Activision
This review was chosen algorithmically as the most valued customer feedback.
I am writing because I want to complain about the brutal measures taken against me in Call of Duty Warzone. I am on the Autism spectrum, I'm also limited by health issues to few activities at the moment, one of which was Call of Duty Warzone which was up til recently a way I spent time at home online with friends. Not anymore I was permanently banned from...
Read full review of Activision
This review was chosen algorithmically as the most valued customer feedback.
So I have been playing Call of Duty pretty much since the first one came out. I have been a fan for a very long time. I have been playing on a PS 4 since it came out. I was recently picked by Sony to get a PS 5. So I was able to upgrade. Spectrum who is my internet provider in Wyoming also recently upgraded my internet from about 97 mbps to about 200 mbp...
Read full review of Activision
Activision
-
Ban de mon compte activion
Bonsoir,

Je vous envoie ce message pour demande si c'etait possible de me debannir de call of duty.

Cela est arrivé en novembre 2021

Le message d'erreur est : Vous avez été banni définitivement.

Pseudo " smlefevre ii#1144875

Je n'ai jamais tricher sur vos jeu.

D'ailleurs je ne connais meme pas la raison pur laquelle mon compte a ete suspendu.
Activision
-
Compte ban
Bonjour,

J'ai été banni définitivement suite à une intrusion sur mon compte, mon adresse mail a été piraté puis l'intrus a eu accès à mon compte Activision, une fois avoir récupérer le compte je me rend compte que mon compte a été banni définitivement.

Je vous prie de croire que je ne suis pas l'auteur de cette action, de plus j'ai bien pu récupérer mes accès à ma boite mail et sécuriser le compte.

Vous trouverez ci-joint la preuve que mon compte Microsoft a bien été piraté.
Activision
-
Customer Support
I have been trying to contact someone from support in regards to my account being deleted.

Monday April 25, 2022 i was able to place warzone with the activision account nokapthe3rd#9885948. On Tuesday April 26, 2022 when I logged on , there was complete different account that displayed.

I don't understand why it was deleted without being notified and why it is so hard to get in contact with someone when something happens.

I need to be contacted in regards to this because I am not happy about it.
This review was chosen algorithmically as the most valued customer feedback.
My Activision account email was hacked and change to one I do not own and they will not take action when I request support. I've sent multiple emails and support tickets and still nothing. this started on 07/23/2021 when I started the first support ticket and I did not get a response instead they closed the case without resolving my issue. Their support...
Read full review of Activision
Activision
-
Activision Account
Hello, I am trying to unlink my Xbox account from my Activision account, but I realized the email associated with the Activision account is not accessible to me, so I'm unable to get a code that I can input so I can unlink the account. I am very frustrated that I can't get on the phone with someone to help me with this issue, all it is now is automated voices and your support page that doesn't help me one bit. This is also the same problem I have with my PlayStation account. If you would like more details my Gmail is [email protected] or if that does not work, try [email protected]
Desired outcome: I would like to a get a hold of someone or maybe have someone in Activision force my Xbox/PlayStation account to unlink from the Activision account. Or you could just delete the Activision account.
Activision
-
Unwarranted Shadow ban/ban
I've been playing for 40 years and never cheat never cheat nor do I know how! Tired of being Shadow band just because players report you when they died out of rage. Check & you will see ! I would like a full refund for all of my call of duty discs! Will never be buying an Activision game ever again! Thanks, genuine player My gamer tag is...TATT2U513OG if u wanna recheck! 🙄
Desired outcome: Refund modern warfare disc & go out separate ways. I'm done with Activision all together.
Activision
-
Unauthorized charges
My child (Zack Armstrong) made these purchases without my knowledge. I just realized this once I got my January bank statements. All purchases were made in January ($780.00) for cod points through Google play with the gmail [email protected] and I did not authorize these purchases nor did I have knowledge of this until now. I would like a refund of all purchases if anyway possible. This has never happened before and I don't see how or why someone didn't flag these purchases but I seriously need this money back. PLEASE HELP
Desired outcome: Please please need a refund
Activision
-
Modern Warfare PS5
Hello

I am writing to complain about the self deleting of the game modern warfare. I enjoy playing with a few friends on my days off and it is becoming impossible to play.

On this passed weekend I had to delete and re-download the whole game again (for the fifth time) and this normally enables the game to run fairly well for a month or so. Tonight I turned it on and it has already deleted the whole multiplayer AND compatibility packs.

This download is fairly big for my internet and takes a LONG time to complete. Why does it happen? and why does it happen so frequently to a point that I cannot ever enjoy playing it as I play a roulette for if its deleted itself or not.

I would really appreciate a fix of the current problems that have plagued this game for a while, rather than the constant and ever growing updates that the game requires, and I am definitely not alone in this request.

The profile name is: Darbinator1#3420476
Desired outcome: To repair the glitch of deleting itself
Activision
-
COD warzone suspended for NOTHONG
I was accused of unauthorized software and manipulation of game data however this is BS my software is purchased as well as my upgrades and i have no clue what manipulation of game data means all i do is play online here and there i don't speak to anyone and im suspended my user ID is VampirellaChik#5169688

They not only lost a customer but these people are crooks and should be canceled by everyone
Activision
-
Just a money grabbing company
The game is great! No doubt about it.

Problems are:
-Aim assist for console gamers (controllers)
-No anti-cheat of any kind(We live in the 21st century - stop being lazy)
-Bugs that were here from the start of the game still exist
-Multi-million company and all they do is re-mask the map
-Only bothered to do make skins that will actually make them dollars.

It is fun to play... but come on. Do something about these issues.
I just want to say to ppl to stop buying stupid skins... Only then they will snap out of this and do something about the actual game.
Be smart all! Stop wasting hundreds of euros for 1 game.
They are taking out of every one of you at least 100 euros every season.

Activision! SNAP OUT OF IT!
Nerf the aim assist at least a bit for start...
Make a controller and mouse/keyboard meta different. It's all mathematics.
Activision
-
Cheaters
I bought modern warfare on Xbox to play video game and have fun but instead I get killed by cheaters hiding inside walls I reported someone and I'm hoping the get ban forever because people like him should not be allowed to play and stop people like me from hAving a good time ! It's been too many times I come across cheaters like this and it really makes me mad because I bought this game to have fun and clearly that's not what is happening.
Activision
-
Call of duty
I would like to complain over a number of things that have really put me off playing your games number 1; the fact that you do nothing about all of the cheaters in modern warfare, black ops Cold War and warzone 2; that I cannot enjoy playing warzone as there is no option to turn off cross play as pc players have an extreme advantage over console 3; the fact I have complained at least 7 times and haven't received a reply 4; that you favour YouTube gamers over casual gamers for example the fact that when a couple of content creators complain you style the game the way that they want it instead of the way that the people who actually go out to buy the games would like especially when those people do not buy your games as you gift them to them as they are "advertising" your game in there online streams I believe you have lost touch with those of us who play for fun and are not being paid to play the game like the streamers that you seem to favour above everyone else
Desired outcome: Would like the option to turn cross play off for warzone, for there to be an algorithm to stop cheaters and aim botters for you to take some feedback from the casual players instead of favouring streamers opinions over everyone else's
Activision
-
Cod cold war
Sick of old outdated listening servers, please update as we are in 2020! Also, so fed up with hackers, ban all players using cronos and striker mod kits! Next we console players want console only option, playstation and xbox only as p. c still have too much advantage. You make billions so put back a couple million and update your technology so we can play genuine next gen games on next gen servers and algorithms that catch and permanent ban on cheaters. regards zTEA TREEz
Activision
-
Modern warfare
My activision ID was permanently banned (StrawfSTG#5827391) with no reason provided or no reason I can think of. This was a paid product to which I no longer have access to. I contacted their support team who confirmed all bans are permanent and cant be reversed and conversation terminated. This is a product I am no longer able to use and believe I have been wrongly banned and my consumer rights removed. I need to get this reversed as I have spent hundreds of pounds on this product and for being banned for no reason is disgraceful.
Activision
-
Call of Duty WWII
I am unable to make my clan tag MAGA (Make America Great Again) because it is considered profanity. I would like to know what is profane about a patriotic slogan, especially for a war game where America fought. MAGA is not an acceptable clan tag yet BLM is? It seems as if one side is being silenced while the other is able to be expressive so I would like this issue to be fixed as it takes away my freedom to express myself and my love for the country.
This review was chosen algorithmically as the most valued customer feedback.
Feb 13 I was disconnected from the Call of Duty: Modern Warfare game and since I have received a message stating Unable to connect to online services. I went to support.activision.com and made my way to the online support chat where I talked to an individual, his name started with a G, who told me they don't know what my issue is, but others have the same...
Read full review of Activision
Activision
-
call of duty bo4
why treyarch has the right to change the game play in hardcore mode and did not in regular mode . I buy the game and all the call of duty since 2002 to play hardcore teamdeath match now i am force to play kill confirmed that i hate without any notice .I think that over with call since you can change game like you want.i am sorry that you let treyarch ruin a game that i play for almost 20 years
We are here to help
16 years' experience in successful complaint resolution
Each complaint is handled individually by highly qualified experts
Honest and unbiased reviews
Last but not least, all our services are absolutely free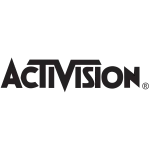 Activision contacts