Newest Eastcoastpoolsnj.com reviews & complaints
East Coast Pools Joseph or Joe Kovacs
Joseph or Joe Kovacs and wife Kristen are currently residing in the home at 173 Matilda Drive in Manahawkin they have many businesses and are filing for chapter 7 in Trenton NJ - they transfered the deed to this property into the Father's name also Joseph and his wife Carol they own All Southern Sprinkler and have rental properties with income.

They are fly by night I don't know if they are related to Castaway Pools and Spas but I do know they swindled us in much the same manner as discussed under that trail. Joseph Kovacs is not to be trusted

I would like to know if Joseph Kovacs father is the same child molester written about in Ewing NJ

Case highlights odd registry rules
PETE DALY, Staff Writer
05/29/2005
Email to a friendPost a CommentPrinter-friendly
TRENTON -- A recent Superior Court case highlights one of the peculiar rules by which some convicted sexual predators can't be listed on New Jersey's Internet sex offender registry, even if their crimes are severe.

On May 20, 70-year-old Joseph Kovacs was sentenced to five years' probation for raping a 10-year-old girl three years ago, a crime that judge Bill Mathesius called one of the worst he had ever seen.

In 2002 Kovacs, of Thurston Avenue in Ewing, was charged with aggravated sexual assault, but pleaded guilty to endangering the welfare of a child in January.

According to prosecutors, the sexual assault was so severe the victim, who's now 13, needed surgery to repair her genitals. It was the second time he raped the girl.

Mathesius called Kovacs' conduct "vicious, grotesque and unfathomable."

Noting psychologist reports that stated Kovacs was a danger to commit another sexual assault, Mathesius wanted to hold the suspect under house arrest.

But prosecutors let the rapist plead to a lesser charge of child endangerment to avoid making the young girl testify in court.

Kovacs' sentence was influenced by the fact that Mercer County law enforcement said it couldn't afford to keep the grandfather under house arrest.

The court required Kovacs to attend group therapy, ordered a psychological evaluation and said he must register under Megan's Law.

But Kovacs won't appear on the Internet registry because of the lesser charge.

Moreover, statutory rape, incest, sexual assault against an adult and sex offenses committed by juveniles are all crimes which do not require the offenders to be listed online.

"If the underlying crime involves a person having sex with an underage girlfriend, the community is not really at risk," said Jennifer Downing, a Mercer County assistant prosecutor and chief of the county Megan's Law Unit.

"It's the same with incest if the victims are family members or somebody that lived in the house. The logic extends to offenders as juveniles because they're just so young that they should not be subject to the strictest portion of Megan's Law," she said.

"If, despite the fact that a crime fit into one of those categories, we still feel the person is a risk, we don't have to stick to the exemption."

Sex offenders who fight prosecutors' attempts to list them on the registry use the incest exemption most frequently, according to a November 2004 report by the New Jersey Administrative Office of the Courts.

Offenders listed as the lowest risk to the community are placed in Tier I, a level at which only the police and not the public are notified.

"If the offender is a Tier I, I know they are there and the police know, but the public will never know," Downing said. "Registering and tiering are two separate things."

Downing said she often lectures at schools, police departments, and community meetings on the specifics of Megan's Law and its implementation. Most are surprised to find the Internet registry does not include every type of sex offender, she said.

"Like it or not, Megan's Law is not meant to punish. We cannot punish these offenders with it. It just means that now there's going to be some notification," Downing said. "People don't like to hear that."

©The Trentonian 2008
Jun 03, 2008
10:33 am EDT
I am recieving e-mail from people who have been ripped off by Joseph Kovacs and one other person who is considering contracting him for a pool he has in stock (?!)

We have been served bankruptcy papers from them personally and from them doing business as East Coast Pools! Why would anyone sign a contract with a person who has ripped off inocent people for tens of thousands of dollars!

He didn't work to get a permit, I did, he didn't do anything the way the manufacturer reccommended and was not in compliance with any code and ran off with money to file bankruptcy!

Why would anyone e-mail me asking if they should sign a contract? They are morally and financially bankrupt people - crooks - scammers - grifters - in bankruptcy court for scamming.

They do however live in a 900K house they moved into their father in laws name so no one could hold them accountable for their many debacles! You can see an article on that him too - eek!

Egads!
Joe or Joeseph Kovacs aka East Coast Pools - they seem to have a few properties under different incorporated names. They went personally bankrupt - morally many moons ago. I don't know how they are able to have a license to do business but beware.
EAST COAST POOLS
[protected]
245 Fries Mill Rd # B
Blackwood, NJ 08012
43.9 MI from Atlantic City
All Southern Sprinkler another Joseph aka Joe & Kristen Kovacs Company to beaware of

The state of New Jersey, under the auspice of the New Jersey Landscape Irrigation Contractor Examining Board, each individual that works on an irrigation system must have a certification (license) pursuant Landscape Irrigation Contractor Certification Act, N.J.S.A. 45AA-1.

Their address is New Jersey Landscape Irrigation Contractor Examining Board, Department of Environmental Protection, Bureau of Revenue, CN417, Trenton, New Jersey, [protected].

Each individual working for a sprinkler company must have a certification with the LICEB. When employees change to a new employer that are suppose to notify the LICEB so that another individual at their previous employer can not use their license. It almost makes me think you should be asking for names of all individuals who may be working on your system to check and see if they are certified with the LICEB.

The certification is not carried by the company, but by the individual performing the work on a sprinkler system. If you go to the web site for the Irrigation Association of New Jersey, (IANJ), they have a list of New Jersey Licensed Contractors in a PDF file. There is also a form there you can download to report Non-Certified New Jersey Irrigation Contractors. We also found that in Washington Township, New Jersey, Gloucester County, the contractors need to file with the municipal building for a license before doing work in the municipality. In Gloucester County the companies are also suppose to have a mercantile license with the county. You can also check with your Better Business Bureau or the New Jersey Consumer Protection Agency for complaints against a business.

All Southern Sprinkler another Joseph aka Joe & Kristen Kovacs Company to beaware of
Feb 21, 2008
10:08 am EST
BBB report on "East Coast Fiberglass Pools & Hardscapes, Inc"

The BBB reports on businesses, both accredited and non-accredited. If an organization is a BBB Accredited business, it is stated in this report.
Name: East Coast Fiberglass Pools & Hardscapes, Inc
Phone: [protected]
Fax: [protected]
Address: 15 Brook Street
Tuckerton, NJ 08087
Original Business Start Date: January 1977
Principal: Mr. Jospeh Kovacs, President
Customer Contact: Mr. Jospeh Kovacs, President - [protected]
Entity: Corporation
Incorporated: January 1977, NJ
TOB Classification: Swimming Pool Contractors, Dealers, Design, Brick-Concrete, Pumice, Etc., Hardscape Contractors, Spas & Hot Tubs-Service & Repair, Swimming Pool Service & Repair
BBB Accreditation: This organization is not a BBB Accredited business.

BBB Accreditation Status

On January 22, 2008 this company's membership in the BBB was revoked by the BBB's Board of Directors due to failure to respond to one or more customer complaints filed with the BBB.

Nature Of Business

This company offers installation and services for fiberglass pools and spas also brick paver's services.

Customer Experience

Based on BBB files, this company has an unsatisfactory record with the BBB due to failure to respond to a complaint.

When considering complaint information, please take into account the company's size and volume of transactions, and understand that the nature of complaints and a firm's responses to them are often more important than the number of complaints.

The BBB processed a total of 1 complaint about this company in the last 36 months, our standard reporting period.Of the total of 1 complaint closed in 36 months, 1 was closed in the last year.

Delivery Issues

No Response
1 - Company failed to respond to the BBB to resolve or address the complaint issues.

Licensing

BBB records show a license number of 13VH03114100 for this company.
Collect Your Trust Badge
Be recognized for outstanding customer service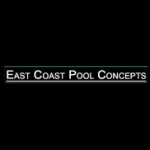 Eastcoastpoolsnj.com

contacts
We are here to help
19 years' experience in successful complaint resolution
Each complaint is handled individually by highly qualified experts
Honest and unbiased reviews
Last but not least, all our services are absolutely free