KFC
-
Hygiene/product
Hello,

This evening I purchased a fillet snack box on my way home for my daughter from kfc in stoke on trent, Fenton through the drive through. Once she started eating we found a clump of hair in her snack box. This is absolutely shocking and disgusting, considering staff should be wearing hair nets. Please see photos in the attachment.

Look forward to your response.

Jade
KFC
-
Cookies
We went through tonight for a one person bucket. They forgot the sauce and tenders. One worker took 10 minutes to bring it out of the warmer and put it in the box. Popcorn chicken is uneditable. The real reason why I came here was to tell you about the cookies. I am a kfc cookie maniac and I am so sad about the pre packaged cookie replacing fresh baked. I will not be eating kfc again anytime soon and I am a huge fan and I use to manage there. Very disappointed
Desired outcome: Change the cookies back and encourage dropping fresh popcorn chicken it only takes 5 minutes to cook and I was there for 10 anyway.
This review was chosen algorithmically as the most valued customer feedback.
I am commenting about he KFC location at: 3930 University Blvd. Jacksonville, FL 32217 (at the corner of Powers Ave.) I have not contacted the KFC store, as I do not know how to contact the manager of the store directly. They may not realize that there is an issue. This store is located on a corner of 2 very busy roads. Those vehicles wishing to turn...
Read full review
KFC
-
Food
Ordered a 12 Piece Meal from KFC in Port Angeles WA this evening; 05/16/2022

I specified a 4:45PM pick up time. I was on time.

I got home and the chicken was very old, and the biscuits were hard as a rock.

I started my working career cooking chicken at Pioneer Chicken in Phoenix AZ in 1979. I know what freshly cooked chicken, slightly old chicken, and very old chicken is. This was very old. With the cost of food these days, I expect a certain level of quality for my hard- earned money.

Please address this issue so that I can have confidence in my future purchases, or you will have lost not just me as a customer but those within my sphere of influence.

My mailing address is:

Jon Walsch

PO Box 1044

Port Angeles WA 98362
Desired outcome: Address the quality issues at this particular store. Refund my $40
KFC
-
Wrong Order
KFC # 0372016 - 880 West 5th St. Reno, NV 05/15/2022 3:33 P.M.

Order 6-piece chicken tenders and paid the full price. Got home with order in bag. There were only 3 tenders. I drove all the way back to the KFC location and they gave me 3 more chicken tenders but did not say they were sorry or thank you. By the time I got back home, original 3 chicken tenders were cold.

Reluctant to ever go to this KFC again!

Nancy Cutler

330 W Riverview Cir

Reno, NV 89509

774-338-9009

05/15/2022

email: [email protected]
Desired outcome: I would like an apology and a refund or a new FULL order.
KFC
-
Boneless banquet
I was disgusted with my boneless banquet which I bought when I visited kfc boston last week. It looked disgusting, portion size was disgusting, price was disgusting for what I received. Haven't been for a while and won't be going for a long time again. Waste of money and definitely not like kfc pictures of the boneless banquet... If only! Everything even looked disgusting. I am a manager and our lads saw my meal and said they wouldnt be going again anytime soon. So def losing business.
Desired outcome: I think that there should be a refund at least.
KFC
-
KFC in Ripley Ms
They pushing ppl the wrong way and working ppl to dam hard want give no overtime and that plz shut that place down plz plz close that place done now ppl cussing in front of customers and my dad got sick off of uncool food from up there that place is going to make someone else sick frfr and my friend had a doctor's note for a very bad spider bit and the doctor told her not to be doing to much and she needs to rest and they trying to keep it from getting worse and that job place up there don't have no good service at all customers having to wait on their food for a hour and 30 minutes
KFC
-
Boneless dipping box
Yesterday we got a boneless dipping box with 2 corns, 2 rice and chips.

The chicken was very brown and half ended up straight into the bin. The chips were all just soggy. The rice was just blocks that seemed like they had just been chucked straight into the pots and the corn had no date on and was easily noticeable that it wasn't fresh at all. It was almost as if the corn was dry inside. This is the worst meal I've ever experienced and the customer service wasn't great either. This was at the BLYTH store.
KFC
-
Quality of Chicken
On May 11, 2022 I ordered a 10 piece, 3 large size salads meal at the Grand Falls NB KFC. The service was good; the salads were good but the 10 pieces of chicken were very small. The bucket included 2 half sized breasts, 4 wings and 4 leg portions, and no thighs. The small breasts portion was one breast cut into two pieces and was so small it was hard to determine them from the wings. Very disappointing when you get home after a 25 min. drive to discover what was in the bucket.

This also happened 2 months earlier, the same meal and the same results but we thought we would give the take out another try. As much as we enjoy the taste of the food from KFC it may be doubtful that we will return to the establishment.
Desired outcome: I would like to see the restaurant improve in the quality of the meal and live up to the standard they have provided in years past. I would like to be compensated with a refund for both the meals.
This review was chosen algorithmically as the most valued customer feedback.
I ordered from KFC on Talabat. I specifically asked them not to give breast piece. A big fat breast piece was sitting there in my order. I asked them to give cheese fries and all I got was dry fries with NO cheese (I am not exaggerating there was literally no cheese in them). It was plain dry fries. These people are so stingy. Customers are paying extra 3...
Read full review
KFC
-
Livers and gizzards.
Tried several times to order livers and gizzards but get told by the clerk that they've been taken off the menu because they can't hardy get them, but visiting the surrounding kfc stores they seem to not have trouble and I'm wondering if this store just doesn't want to sale them. Tried calling in orders and the manager herself said no phone orders. We had to come in or drive through. No matter what other store I have visited they've never had a shortage of product. This problem didn't seem to start until this manager was hired.
Desired outcome: New management. This store has been compromised since this manager has worked here.
KFC
-
KFC Souq al ali Branch simply stolen my money !
The souq al ali brabch in qatar has sent me the order with 3 missing items ; i raised a complaint and after they send the driver they sent him with only 1 if the 3 missing items .. i called around 5 times and raised several complaints but no body bothered to call me or to update me .

I have requested to refund the money for the missing items but no body even bothered to call back . This is horrible and unbelievable!
Desired outcome: I want KFC qatar to refund the money of the 2 remaining items and the branch manager to call me ! He never bothered what a branch manager you have !!
KFC
-
Did not receive proper order
I was traveling in AR and stopped at the Brinkley, Ar KFC to pick up a snack . It was Thursday, April 28,2022 at 8:30 pm. I went in to order because I had a trailer and could not pull thru. I ordered a BREAST and wing combo and left. Stopped later to eat and discovered that my order was a Wing and THIGH. I eat KFC frequently was totally disappointed that I did not have a breast, which I paid for.
KFC
-
Chicken and gravy
I have just got a KFC ordered and gave special instructiono for extra sauce on my my mini fillets burger and my 2 wraps. The burger has come with the tiniest little slithere of mayo no extra on the wraps and the kansas chicken bites have 4 little tinny pieced in the tub. The gravey is like water. The wraps have just chicken and sauce in that's it. and iam not happy with anything from this order! Pleave contact me backnowledged as this needs resolving asap. My email address is [email protected]
KFC
-
Food poisoning
Good afternoon, went to KFC/2815 Colorado Blvd., Denver Colorado 80207 for lunch 04.26.2022, 12:10pm approximately. Ordered Famous Bowl combo. I went back to work where shortly after eating a couple of pieces of chicken noticed that the next 2 had a funky taste. Stopped eating immediately. About 20 minutes later I was extremely sick-nauseous, upset stomach, headache, sweating and diarrhea. About an hr later I had to leave work for the day, went home to bed for remainder of day. Extreme case of food poisoning. I have been trying to reach out to company/store mgr directly 303.355.0160 all morning, no one has answered the phone. I wish to have my money refunded for the combo at least, thank you.

Pauletta Washington

6471 E. 62nd Place

Commerce City, CO 80022

720.338.0402
Desired outcome: I wish to have my money refunded for the combo at least, $8.20 thank you.
KFC
-
Worse service
Good evening. I had a complain toward to kfc ipoh garden. Just now I had order from kfc pooh garden outlet. When I told the staff who name is shalini. I order two ala carte fried chin and large nugget with two large drinks. I already mention to her I wanted two chicken tigh but when the order was ready I checks she giving me one breast and wings. I ask her to change for me she give a sign with an harsh words and throwing back the the chicken and in my box. What kind of attitude is this... and everytime I order chain nugget they never give that bbq sauce, I had to ask them so they will give it to me... the management is still haven't change yet since the last time I have a complaint in here...
Desired outcome: i want a compensation.
This review was chosen algorithmically as the most valued customer feedback.
KFC Case # 00008332 Greetings, Upon doing a little spring cleaning, I found that this was still in my folder, unresolved. Imagine my surprise! I have found that three years seems to be a good number for bringing my ongoing issues to a close (Thats how long it took another national chain to find a solution to another issue that I had years ago! Attached...
Read full review
KFC
-
KFC Mankato Minnesota
I visited the KFC 1110 Madison avenue Mankato MN 56001. I brought 2 combo one dark and one white chicken meals with lemonade and 2 sides of coleslaw.

When i got home I told my husband the chicken smells rotten. I went to eat my meal and the biscuit was half cooked, coleslaw was sour and chicken tasted rotten. . I stopped eating it and my husband finished mine , said tasted fine.

But after I left and came back home , he said there was something wrong with that chicken he got sick and ended up in the bathroom half the night. Some one needs to check this place or even close the doors. if nothing get done. Im passing on the word not to eat there and pass this onto state department of health. With bird flu going around , food shouldn't be that bad. But this was rotten to the core.

Rita Hiniker

100 hiniker mill rd

Mankato MN 56001

507-508-5054
This review was chosen algorithmically as the most valued customer feedback.
Hello, My wife and I stopped by your establishment in Duncan OK on Hwy 81. Tonight was the third time we tried to get some fresh food from the Highway 81 location. Yet again we were disappointed to get dried up figs for chicken. Like it was made during lunch or the night before and served off anyway. We stopped by about 4:30PM and ordered a number 6 from...
Read full review
KFC
-
KFC St Lucia
I was visited a drive thru KFC which was a 30 minute drive from the The Mystique hotel in Rodney Bay.

I ordered 3 colonel meals and asked for a sachet of salt. I was shocked to be told that I had to pay 0.75 cents for salt!

This is totally unacceptable and I cannot believe an international company such as KFC are asking customers to pay for salt.
Desired outcome: Train staff to be polite to customers and do not ask for money for salt.Email me back with how the situation was dealt with. [email protected]
We are here to help
16 years' experience in successful complaint resolution
Each complaint is handled individually by highly qualified experts
Honest and unbiased reviews
Last but not least, all our services are absolutely free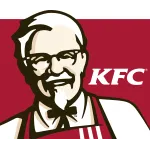 KFC contacts