Cell C
-
Contract handing over
My name is Nnyana Moshodi with ID 8804060826085. I had a contract agreement for blackberry and was supposed to pay R200 a month which it did not happen I was paying over R300. I called to to rectify that and was told I must pay R350 to change the tarrif. Because I could not afford that I later decided to stop paying. The Sim card was then closed and was handed over to Shapiro shake. I then was supposed to pay R1500 which I refused to pay because I was not receiving the services. They then said I can pay R1100 to get settlement and I did in 2019. Now am getting call and messages that I still owe cell c R18050. Please help me resolve this issue and get a settlement. I have been trying to call cell c customer service but am not helped because they say nothing under my name appears. My contacts are 0636965505 or 0744671166 and my email is [email protected] Please help me
Desired outcome: Settlement letter
Cell C
-
Sim Swap
My name is Ndumiso I upgraded my contract February 2022 a new phone was sent to me with no service sim card , I advise cell c several times but still no one was willing to help me its been 4 months they h'v been debiting on my account , the last person I spoke to she advise me to go to the nearest branch my response to her was all branches are closed , on top of that they sent me non Rica sim card and they charged me what confused me was why I was charged for a new sim card because it was cell c mistake not mine...Cell c sucks
Cell C
-
down grading of packages - awaiting two weeks and no assistance from Cell C exclusive consultants
two weeks ago I created a case with Cell C Exclusive helpdesk as i am an exclusive client.

my direct nr is 0846262856. i have 6 lines under my name. the numbers in question are: 08440329249 and 0845019402. My April statement reflected that pinnacle 2G for R90-00 and R155-65 has been billed for both lines. this is not what i have requested and would like to down grade 0844032949 to the lowest package and on 0845019402 reduce to pinnacle 1G.

on my line which a case was not opened i would like to upgrade to a package where i get more minutes (airtimes) as the package i have currently is not working for me.

also in the past everything was done telephonically, now a days majority of the cases booked are done electronically via email, and i am sorry to say but CELL C's service where emails are concerned is unprofessional and pathetic!

two months ago one of my contract lines was due for an upgrade, the response was just so poor why, because everything is done via email which your consultants dont know or not willing to assist or respond!

i have been a Cell C customer for more than 20 years and i am sorry to say that as time passes your services are busy deteriorating and i am on the verge for cancelling my contracts and going to another service provider who can provide professional services.,

now i wonder how long will i wait before i receive a response on the complaint?

very dissatisfied customer
Desired outcome: cell c to adhere to request provide feedback and assistance
The company has left an official comment on the complaint.
Cell C
-
Declined sim swap request
Hi

I have problems with making a swim swap, I'm an university student, I've been with cell c for years using one number and now on Thursday my Sim card got damaged, it not detected even when I try putting it to another device. I've requested a sim swap even went to cell store and they told me to call customer care cause the sim is not registered on my name, I bought sim card in the local store years back. I can't lose this number cause it's registered in so many things. I didn't know that it is wrong to buy a sim card in local stores, I thought because it's cell c I guess it's okay. I believe that cell can do something to help me out cause I really can't loose that number. Please kindly assist a student in need. This is so stressing , I've tried my best I don't know what to do now.
Cell C
-
Product being advertised but does not longer exist
I have been a client of Cell C for many years and its really disappointing to hear that you have taken away some key products that are of value.

I am on a contract that is going to end next month and I would like the option to keep my device and have a package only with Cell C, however now I'm completely reconsidering remaining with Cell C… These are the reasons:

1. Your website is not updated with the latest changes…I have been enquiring with your sales and retentions teams about a 'month to month' option which is clearly still on your website, but which I believe does no longer exist.. Why then do you still have it advertised on your website?

2. Why are you trying to lock customers into a 24 month contract if they do not want that option? I want the option to be able to be flexible so that in 6 months time if I want a new device I can simply just cancel the month to month and then take on another 24 month contract.

This is highly disappointing that I have to send an email to complain about this. I have never had any issues with Cell C but the fact that Im now being pushed into a corner I am seriously reconsidering extending my contract.

It would be amazing if this email gets to the right people to look into this issue.
This review was chosen algorithmically as the most valued customer feedback.
Upgraded my cell with cell c bayside mall, I took an additional data sim with the new upgrade but the sim does not work, I have been back to the cell c store in bayside mall 4 times already with nothing resolved, the staff is extremely rude especially the store manager carl and his consultant monique, the refuse to assist and only argues the fact that the...
Read full review
Cell C
-
Sim only contract that cannot be upgraded
I went to a cell c shop today to upgrade on of my three contracts only to be told I was already on a contract for that number (Kicked in last month). I remember receiving a call from cell c regarding this contract expiring and asked if I wanted to upgrade. I wasn't ready to upgrade and was offered a sim only deal to which I agreed, because sim only deals you can upgrade at any time right. Apparently not anymore. If I want to cancel this sim only contract I have to pay the full commitment.

I phoned cell c customer care, to ask for the recording but was transferred to the upgrades department.

the upgrades department said the same as the shop. "you cant upgrade because you have 24 months on this contract". I ask for the recording, but upgrades tell me they cant request recordings, I have to speak to Customer care. I get transferred again to customer care. after a lengthy explanation, I'm told they cant help me with the recording, only the upgrades department can get me that.

At this point I don't know who to trust or believe.
Desired outcome: Please allow me to upgrade this contract from sim only contract to device contract.
The company has left an official comment on the complaint.
Cell C
-
Cell C new contract
My husband applied for a new cell c contract. He collected the 2 devices (laptop and router) from Cape Gate Store. When attempting to set up the laptop at home (after it was opened in store but could not be turned on de to Flat battery as indicated by store agent) the laptop setup could not be completed due to fault of some kind. The laptop was returned to store. We requested that the contract be cancelled since we were within the 7 day cooling of period-of which we were told that we could not do. We did not want a faulty device...irrespective of the fault, as we needed to purchase an alternative device that our daughter needed for school. We were told that the device would be collected by Platinum Warranty for assessment. Assessment was completed and it was found that there was a software problem that was fixed. We have subsequently been unsuccessful in getting clarity about the state of affairs, we have no devices, the unhelpful and disintered store manager, has made no attempt to resolve the matter so that as consumers we are informed. I have never experienced such preposterous customer service in my life. We need assistance as we do not wish to held liable for an account, of which we have no devices. It is hampering our ability to purchase a new needed device for our daughter to continue with school, this has been prolonged for 3 weeks now. The matter has claimed to be brought to the attention of the area manager from whom we have seen no attempt to resolve this matter.
Desired outcome: We need this matter to be resolved, either the contract terminated, as since the inception of this contract we have had no working device in our possession but some kind of feedback so that we know how to take things further.
The company has left an official comment on the complaint.
Cell C
-
Cellc paid up letter
Hi ive been trying endlessly to get a paid up letter from cellc. Roughly about two months ago i paid up my account in full the amount was R1233. I immediately phoned and requested a paid up letter. The consultant told me they can not issue me a letter they have to escalate a case and il recieve a response within 24 hours i waited through the entire week and got no response when i phoned back the new consultant told me that the case as expired with no response and all she could do is escalated a new case and wait for a response i waited again and a week passed and when i phoned back they told me this case as expired as well been furious i queried who is the company yourl are escalating me too. The company name and details was given to me so i could contact them whilst a third case was been escalated. When i contacted the company (EDC blake and associates) they told me they dont have any information on my account thats why i was not recieving a paid up letter. Find this information out two months after asking for a paid up later i was furious because i with have never got that answer if i didnt phone the company myself. Contacted cellc back and still havent recieved my letter up till now. Requested to speak to a manager and was placed on hold for nearly twenty minutes before the call been cut. Absolutely terrible service from cellc and they consultance are no help and niether do they no the proceedures all they do is continuously place you on all whilst they find out what to do. I need my letter urgently with of never taken a contract with cellc if i knew the service delivery was this bad very very disappointing from a brand this big. Cellc please fix this asap
The company has left an official comment on the complaint.
Cell C
-
Received less package data & minutes
Good day

Ive had a contract with CellC for many years with no issues. Early this year the package was reduced ( less minutes & data) and we went instore to query this. The consultant took my details and we were advised that they will investigate and get back to us. We advised him that someone needs to get back to us and explain why because we cannot continue paying and receiving less data & minutes as agreed. Whilst we have not received any feedback from Cell C, the account has now been handed overs to lawyers and this is a default payment under my credit profile. I dont want to fight I just want to resolve this matter asap.
Desired outcome: We would like to reach an agreement and settle the account and get it removed from my credit report
I have sent my email and your response is very shocking. So in all that I have written to CellC, the only thing that catches your attention is the payment?

I have never been treated like this by a company of Cell c's magnitude.

Good day Anele

Thank you for your email.

Kindly be advised the account is in areas by R*****.

We can either send you're the Cell C banking detail s or do you want to make payment arrangements?
The company has left an official comment on the complaint.
This review was chosen algorithmically as the most valued customer feedback.
Good day, Please would you ​assess the below and advise if this is in order, I had a Cell C account 8 years ago to which no one reached out to me during that time. I was married and was under the impression per my ex-husband, that he had paid the account, as arranged. I did not know there was an outstanding amount up until this point where ​SSDA are now...
Read full review
The company has left an official comment on the complaint.
This review was chosen algorithmically as the most valued customer feedback.
I had a cell c contract and payinh a insurance as well i was at the end of finishing my contract i lost my phone. Had to go cellc and claim for my new phone the said must go police station to do an affidavit and send it. I did everything but nothing i had to wait for 3 months i went to the guy that works in cellc to found out he said must take another phone...
Read full review
The company has left an official comment on the complaint.
Cell C
-
my Cell C number has been blocked for no reason
I have been a Cell C customer for more than 10years, beginning of 2022 my number gets blocked for no apparent reason, I phoned customer care and was advised to do a sim swop, I did that, still blocked, I phoned again and a different agent at customer care tells me that the sim swop was not needed, all that should be done is for the phone to be unblocked from Cell C side, and that someone will contact me on my alternative number, its been weeks now no one has contacted me, due to my inconvenience and desperation I have made several follow ups, and not getting any joy or feedback, this has been ongoing since 22 March 22, so its been almost two months of this major inconvenience.

The reference number is 81f885.

Please advise
Desired outcome: For my phone number to get unblocked, as simple as that
Cell C
-
Porting department review
Good day

Today I come bearing a good review, id like to give credit to Monica Masia from the Cell C porting department she is the heart of that department

My number was ported in fraudulently and after speaking to 3 different agents who failed to assist I got to her and she escalated my case, she even did follow up on my case and assured me very well and I finally got my number back to my service provider.

She deserves to stay in that department and even deserves leadership position innthat department.

Thank you cell c because of her I an even considerig gettinh a cell c number she provides the best customer service.

Kind regards

Happy Customer
Desired outcome: I would like her to be recognized and kept in the department she is the best
Cell C
-
Poor network coverage
In Sep 2021 I logged a query due to poor signal. There was a lot of back and forth between me an "customer service" reps, some suggesting that my contract number be moved to roam on MTN, others suggesting that technicians come to my place of residence to test the signal, not of which ever happened, no matter how many times my case was "escalated". Eventually I just never heard back from anyone.

In the beginning of May 2022 I decided to again take up the issue with CellC. I logged a query, just like before, and was told that a case will be logged with technical dept, just like before. A couple of days later, I received a call from technical, asking whether my issue has been resolved and whether I can connect to the internet. I informed the person that I never said my issue was with internet connectivity but rather with the network itself as the main issue is calls. The person informed me that he does not specialize in calls, and that a new query needs to be logged with the calls dept. Two days ago, I was again phoned by a "technician" who asked whether I am now able to make and receive calls...again I had to explain that the issue is not whether it is working or not, but rather the quality of signal. The guy promised to phone me back in 5 min, but never did. Today, again, I received a call asking whether I am able to connect to the internet. While busy explaining that the issue is not internet itself but rather the network as a whole, the line got cut, as it usually does, and the person did not even bother to phone back.

This complaint is a last ditch effort to get CellC to provide the service I am paying for. The next logical step will be to take this case to the ombudsman.
Desired outcome: Technicians needs to come to my residence and test the network, then fix the issue. If this is not possible then I want my contract sim to be moved to roam on MTN, with which we have no issue at my residence.
Cell C
-
Account to be closed and want letter stating its closed and with itc
Hello

Miss Anthea Pringle Florence

Now you do not respond.

I sent you screenshots of the ITC saying that the Cellc account has not been paid at all. - see attachments..!

Please I want this to be sorted out as I cannot open any account due to that.

Please mail me a letter or an statement where it shows that the account is R0.00 or that the account is closed and settled.

If you cannot help please a a Name and email address!

Thanking You

Anthea
Desired outcome: WANT LETTER STATING IT IS CLOSED AND TO ITC
The company has left an official comment on the complaint.
Cell C
-
Require a paid up letter
Good day,

I have requested a paid up letter in March 2022 already. No one seems interested to get back to me.

You call, get redirected to sending a mail but no joy.

I urgently need a paid up letter for my account, cell c is not getting back to me and this is really urgent.

Please can someone help

I require this document to sort out my life and its a big hold back at the moment.

Paid the full balance 25 March 2022, it's been allocated and the statement reflects no balance outstanding, but still cellc does not want to assist. See photo of statement attached in order to update my credit report

Please help
Desired outcome: Require a paid up letter for my account soonest
Cell C
-
Cancellation of Contract
I have requested a settlement amount to cancel my Cell C contract last year September, I received an invoice for this amount on the 1st September 2021, I paid the full amount on the 8th September 2021, I sent an email to customer services on the 9th of September 2021, requesting to cancel my contract as I have paid the contract in full, I received an email to confirm they have received my mail, I never heard from them again, I then realized they are still sending me statements, which I also questioned via email as I was under the impression that my contract was cancelled ! after numerous calls and emails, it still wasnt resolved! they now handed me over to Shapiro lawyers and added me to ITC that i did not pay my account! I have now again sent all documentation and proof of payment to their customer services again, i still had no feedback or even a call from Cell C to resolve this matter. The lawyers confirm that they will send all correspondence to Cell C legal department to resolve ! 24hours no response from Cell C ! I have also lodged a complaint with Consumer Commission as I am getting no joy out of Cell C
Desired outcome: To clear my name on ITC and to confirm that my contract was cancelled and that I do not owe them any more money !!
Cell C
-
Been chraged for unopened sim card contract which i did not apply for
In December 2021 i applied for a contract which i later cancelled. In the new year 2022 i was sent a statement of R219 owing which i called the contracts department to find out what am i been charged for since i had cancelled my contract that i agreed to. The agent told me that i have another contract which which i was not aware of.

This contract in question, the sim card has not been opened nor used yet i am been told i am obligated to pay. How can i pay for something i have never used. This issue has been going on from last month April 2022 and has now affected my credit score. My agent has found a house for me but cannot proceed because this matter.

Can this be sorted as a matter of urgency because I'm getting sent statements for what? I don't know. Ref number is 2042101280

I have spoken to so many agents in the contracts department and all say the same thing. They will get back to me. To date 20220511 no-one has gotten back to me regarding this issue.
Desired outcome: Please i would appreciate a response, a refund on money taken, clear my credit score as a matter of urgency and an apology.
This review was chosen algorithmically as the most valued customer feedback.
On 05/05/2022 I applied for my upgrade, received my sms that upgrade was successful, also received my new agreement via email. A week later, I have not received my new phone, tried phoning cell c, but same answer over and over again, "sorry I cant assist you, I will transfer you"... same story again, over and over until call gets dropped. No answers. Wrote...
Read full review
We are here to help
16 years' experience in successful complaint resolution
Each complaint is handled individually by highly qualified experts
Honest and unbiased reviews
Last but not least, all our services are absolutely free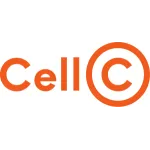 Cell C contacts
Cell C representatives

@cellc_support

Pamerla

Franscinah Bela