Dairy Queen complaints
852
Dairy Queen
-
Your menu
Ever since your menu changed we won't eat here anymore. Why is there no single burgers? But double and TRIPPLE, there are far more people who want a single that 3 patties. This is crazy, how many women and children are eating 2 and 3 patties. It seem geared towards men and a bunch of meat... where the lettuce, tomato, it's not all about beef and bacon...

Then you got rid of the Ultimate burger, the icon burger of DQ, gone altogether and nothing even close to replace it. I don't understand the changes, they don't make sense and I am very disappointed to never be going back, it used to be my favorite place.

Did anyone try to see what the customers wanted before making these changes because i haven't talked to anyone yet that thinks the changes are good.
Desired outcome: Change the menu backoffer single burgersbring the ultimate burger back
This review was chosen algorithmically as the most valued customer feedback.
So I visit my favorite DQ in Belle Vernon, PA a minimum 1 time per week all year round, I ALWAYS buy multiple items as well. One thing I enjoy is making my own homemade sundaes, so 1 item I get is 2 individual servings of wet nuts, Today May 14, 2022, I was informed by the clerk and I don't know her name but she knows me well. Before I even could get the...
Read full review
Dairy Queen
-
Product and service at Dairy Queen #12301 160 Mill Street, Angus Ontario. 705-424-2142
My husband took me out for a Dairy Queen after a motorcycle ride for Mother's Day today May 8th, 2022. We ordered two Banana Splits. When the banana splits came to us we were very disappointed at what was served to us. What was served to us was not what we expected. We got three what looked like a tablespoon of liquid ice cream, mostly all juice, the banana was 1/2 of a 1/2 quarter banana. The split looked like a bowl of soup. I took a photo of it. I told the young girl where's the ice cream. She just looked at us and walked away.

This was really disappointing to us for the price we paid $14.22 and the response to my question I find very very rude. Here is the photo of our banana split. I understand the prices are rising but at least they could have made it appetizing. And I thought we were going to get a banana split not soup ice cream. We were there May 8th, at 6:30:48pm our order# was 240. Receip# 218761302.
Desired outcome: Go back to making banana splits to what they used to be. At least make the banana more appetizing.
Dairy Queen
-
Food service
Good place was clean wait time to register fine.

Bad: order single with everything no fries up size to large only single patty meat add cheese - second part of order hot dog, onion rings, large soda.

Wait time: good open bag double patty with cheese in between onion tomato slice mustard catsup (close but someone didn't hear me)

Second order:hot dog, hot dog bun and wiener nothing else came, back to line get two catsup 0ne relish this is not your fault but now we have turned against this outing we cannot get packs open the sealing machine is worn out and pack open lines are missing from all three packets. I send this complaint to you in hope that you have an insight to how improvements can happen. I have had five business adventures and find word of mouth as best advertisement. Best wishes terry-jo platt benson az. Dq the thing johnson rd
Dairy Queen
-
Wrong food order 2 times on same carry out order.
ordered 2 Cheesy steak finger bskt, 4 piece w/ ranch & a reg 6 piece steak finger basket.They handed the bag with 6 piece regular steak finger basket & 2 sandwiches.Explained we wanted 4 piece cheesy steak finger baskets. I even pointed it out on a display near the register, and the cook could see it too. Got the replacement order, it appeared to be correct at first glance, Got home & found still wrong. We got 2 - 4 piece regular steak finger baskets with gravy.
Desired outcome: I would like to have what I actually ordered for my husband and myself. Perhaps a coupon or certificate for same.
Dairy Queen
-
Dairy Queen at West Ave and Blanco in San Antonio has the worst customer service and is very deceitful
I went to the Dairy Queen down the street from my house because I had bought a gift certificate that I had purchased for a friend for her bday (she loves ice cream). The friend I gave it to, returned it to me and told me that they would never go to Dairy Queen again because of their past experience with them and informed me that it wasn't pleasant. I gave him cash instead and figured that I would try the gift certificate myself on the "upside down blizzard" that everyone had talked about. I got there and decided to go thru the drive thru, ordered two blizzards and two hunger busters. Come to find out, they wouldn't honor the gift certificate because of a new register (so basically, the cash I had spent on the certificate meant nothing). I told them that they would need to cancel the order and I would have just the blizzard, because I didn't bring enough cash to pay for the order. Because I had the certificate I had bought previously I figured it was as good as the cash I spent on the certificate. They prepared my blizzard which took about 20 min, the handed it to me. I asked the worker at the window, "shouldn't I get it for free, since u didn't turn it upside down?". She basically told me that she didn't have to go that, "they only did that if they wanted to". So I then questioned the motto and she said she knew nothing about it. The next day, I called to talk to a manager and got a young man by the name of "Johnny". Johnny gave me a number to a customer complaint line 1-866-792-7582, and this number just gives me a fast busy signal. He also wasn't familiar with the "turning the blizzard upside down, or about the new systems with the gift certificates. Personally, I will NOT ever go to Dairy Queen again. The blizzard was amazing, but I refuse to support a chain of restaurants that has such incompetent, unprofessional and disorganized staff supporting everything I have ever known them for. To me, this is deceiving, I feel as if I was betrayed and robbed.
Desired outcome: I think someone should make this right and, for Dairy Queen stand behind their mottos and productivity.
Dairy Queen
-
Management
The store manager treats the employees very rude and disrespectful not just in front of customers but employees as well. No body deserve be treated that way . This all happen today Friday between hrs of 11.30 am ,12.30 pm on April 29th 2022 .I didn't receive my recipt an I'm a regular customer that's comes in to eat always see the same manager have a bad attitude in general an unfriendly .
Dairy Queen
-
Blizzard
The dairy queen in Milford CT has not done a good job with mixing the blizzards since it has been under new ownership this past year or so. The last 2 inches of any size blizzard is always just ice cream without whatever flavorings you ordered. Previous owners did a great job!

Most recent visit there was today. Order to ID# AACXBKRBACCG. #74. 1363 New Haven Avenue Milford CT 06460.
Desired outcome: Please get them to do better!
This review was chosen algorithmically as the most valued customer feedback.
Friday April 8, 2022, approximately 4:50 pm, we were waiting in line to order some food and ice cream. We heard through the intercom, someone ordering food. I heard the individual outside trying to order, asking the worker inside to allow them to tell them what they wanted, without being interrupted. All of a sudden, the manager, a hispanic (I am pretty...
Read full review
This review was chosen algorithmically as the most valued customer feedback.
First, I go there twice a week to pick up lunch for our office. This is important because that is why I know the price of what I am buying. I ordered a grilled chicken salad with drink. The menu board through the drive through shows $7.99. When I get to the window, she states I owe $9.52. I explained that the price shows $7.99. She rolled her eyes and...
Read full review
This review was chosen algorithmically as the most valued customer feedback.
We went to this Dairy Queen off yelm hwy I have never in my life seen such immature and rude staff, it's almost embarrassing to watch. I watched a young man that had a black soft cast like thing that Velcro together (looked like he had an injury to his left hand I believe) take his bare right hand and pick up the food and put it in a to go box for a...
Read full review
Dairy Queen
-
Breakfast changes
I've been going to this DQ for breakfast for years. My DQ is the one in Crestwood, KY... I always get the country platter with bacon toast and coffee. I was just informed today that they're no longer having toast and that they were out of jelly... Two weeks ago, they couldn't give me over medium eggs... Only scrambled. It seems to me this store is going out and struggling. I know it's been a trying times in the restaurant business, but seeing my store go down here is disappointing. How can you not have bread?

I guess this is a franchisee but surely this can be resolved

Dan McCarthy
Desired outcome: Please put toast back on the breakfast menu
This review was chosen algorithmically as the most valued customer feedback.
Dairy Queen's waiting time yes yesterday we went to Dairy Queen in Greece New York walked in took my order it was 5:08 PM did not get out of there till 27 minutes later this is pretty unacceptable you could go to a fine restaurant sit down and have your food even before that, was told by one of the employees they take care of the drive-through first so me...
Read full review
Dairy Queen
-
Oreo ice cream cake
the cake was old and taste horrible like ice bite /moulde meaning sitting in fridge for very long time and it wasnt a fresh cake. Luckily I had another cake for my daughters birthday. I was so embarrassed when people had to say it's taste stale and had to throw a 43$ cake and ate 20$ cake.

Dairy Queen is a big company and should take care of customers and deliver old stuff sitting in the frizzer for long time.
Not a happy customer at all
Desired outcome: Moulde taste
Dairy Queen
-
Unethical Behaviour
I ordered a cake almost two weeks in advance for a regular Oreo Blizzard Cake, and to just write a message that says Happy Birthday (name). We now are COVID Positive and under the law, quarantining until our symptoms/ infectious genes go away. The Dairy Queen is not letting me cancel our order... we physically can not go and pick up the cake... nor can we enjoy it as we are all symptomatic sick... They didn't give us any option... and I don't see how any of us are able to go pick up a cake on the 30th when we are still under quarantine.
I actually chose Canada, not sure why it's saying United States
Dairy Queen
-
Hiring and manahment
I would really like to speak with the franchise owner or their head management personal for hiring please. The gentleman I've been looking for actually his name is Jason, he is part of the DQ management in Kingston On. I have searched everywhere to try to get his contact information. I asked the store manager for it but she refused and hung up on me. I have a huge complaint about the hiring process at the DQ store on bath rd in Kingston on Canada as well as the ignorance of the store manager.

I can be reached via email @ [email protected]

I will continue to email and call until I get to speak with some
Desired outcome: To speak to owner or top management
Dairy Queen
-
Over pricing of Vanilla Cones at Marysville Dairy Queen
On several occasions I have purchased 2 Large Vanilla cones at the Dairy Queen at 1701 Freeway Drive, Mount Vernon, Washington and was charged
$4.54.

Twice I have gone to the Dairy Queen at 11525 State Street, Marysville, Washington and ordered the same 2 Large Vanilla cones and was charged $8.07. I asked them why the cost was so much more in this store than the Mount Vernon Dairy Queen and was told that they did not know, but this was the price. They said that they could give me a medium cone for less money, which I declined and went ahead and purchased the large cones at their stated price.
I do not know if their other items are priced correctly but it may be a good time to check them also.
Thank you.
Colin Kyles
(360) 926-8286
Desired outcome: That appropriate person from Dairy Queen will contact Marysville store and have them correct their pricing to be in accordance with standard Dairy Queen Prices.
This review was chosen algorithmically as the most valued customer feedback.
I ordered a poutine and muchroom swill burger meal and when I went to eat my poutine it was cold not worm at all then I call they tell me to come back to get a new one and when I did I was watching him make my poutine and he put the fires in by hand I seen him touch then with his hand the daily queen Edmonton 16981 127 St NW, Edmonton, AB T6V 0T1 was the...
Read full review
Dairy Queen
-
Quality of food possible health scare
I just went into the establishment on 38th and high-school road waited forever and got home with my meal only when I went to eat my chicken it was raw in the middle. Not many fries as well. I have the receipt plus I took photos of the time on the receipt, the chicken and the time I got home to eat said chicken. Please check out and see if this place is up to standards. I won't go back there.
Desired outcome: Well this depends on whether I get sick. I'll probably sue. This chicken is that raw. I don't want much because now I will not go back
Dairy Queen
-
Drive-in food pick up.
Good morning. Okay, I went to Dairy Queen in Dickinson, Texas 77539. On, 9/42021.
First, I had ordered some items. I told the young lady I did not want the order, the fries did not have taste and looked very old. Dry and stale. Second I ordered a steak finger basket... The steak was terrible tasted terrible not fresh at all. The hamburger looked as though they just brought it out from the fridge... Well overall, I well never go to this Dairy Queen again... And I'm still waiting on my refund have not received it yet of $25.29. Well, very bad experience at this Dairy Queen... I love Dairy Queen. But never well return here again... Lost a good customer.
We are here to help
16 years' experience in successful complaint resolution
Each complaint is handled individually by highly qualified experts
Honest and unbiased reviews
Last but not least, all our services are absolutely free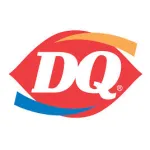 Dairy Queen contacts