HP
-
HP Printers All In One Printer 7214 & 6455
I purchased two different HP All in One Printers within the last 90 days. Both printers had the same problem. Would not print. The printer would not print from the laptop.

I re installed the printer, powered down, hard reset, and unplugged for 5 minutes.

Purchased first #7214 HP All in One printer 4/7/22. Printed for about 2 weeks and made an awful noise. Printer stopped printing and working. Would not print or copy. Returned to store for a refund. Geek Squad could not repair.

Purchased 2nd HP All in One printer on 5/5/22. The All in One Printer HP Envy#6455e prints sporadically. I re installed the printer, powered down, hard reset, and unplugged for 5 minutes. On 6/18/22, the printer will not print or copy. Geek Squad has repaired the printer twice since 5/5/22.

Since 4/7/22 Geek Squad have repaired my two different printers at least 4 times. I start school in September and need a reliable printer.

I want an apology from HP. Because I cannot take the printer to Geek Squad for repair. The turnaround time for in home repair Geek Squad is about two weeks. So, every two/three week after the purchase of a printer Geek Squad was making a repair. This is my second printer in less than 90 days that do work. I am returning the latest HP All in One printer to Best Buy on 6/20/22.
Desired outcome: I want an apology from HP. A coupon for something other than a printer.
HP
-
HP 65 black ink cartridges
The HP 65 black ink cartridges that I have purchased in the last 3 months from the Target store located at Pine Creek Center, 55 Blazier Rd, Wexford, PA have run out of ink after printing only 15-20 pages. According to HP specifications, this cartridge should print approximately 120 pages:

Brand HP

Color Black

Compatibility Options OEM

Page Yield 120
Desired outcome: I would like HP to replace the deficient cartridges or provide a pro-rated refund for the 6 cartridges that I have purchased, based on them printing only 15-20 pages rather than the specified 120 pages.
This review was chosen algorithmically as the most valued customer feedback.
HP deliberately delays repair case to wait for warranty to expire to avoid repairing faulty product Product: HP Spectre x360 Convertible Laptop PC 14-ea0000 (1Q879AV) Computer initially damaged due to an internal fault on March 17th. Customer rep encouraged me to wait until May to schedule the repair due to my studies. On the 1st May I make contact to...
Read full review of HP
HP
-
hp deskjet 2330 all in one printer.
using windows 11. before i can scan must use troubleshooter[states nothing found] scan then works until pc shutdowns. on start up no scan[says i need a WIA driver] troubleshoot & then ok. have uninstalled/reinstalled software, run hp scan dr. to no avail. note one pc w11 home, one pc w11 pro. same result.

refer attachments.

hp tech' dept' tried once to fix it but after requesting more info & follow up next day they provided a different technician who wanted to know what the problem was. i declined to waste another hour of my time over ground that i had provided

previously.
Desired outcome: please resolve this ridiculous situation.
This review was chosen algorithmically as the most valued customer feedback.
First, I'd like to start out that I am a long-term HP customer of over 30 years (spending $1,000 of dollars on HP Products) and I have a lot of experience with your Customer Service, Departments. I remember when you still had a US based Customer Service Department and then it changed to India, and now its the Philippines. In my opinion, your customer...
Read full review of HP
HP
-
Product number: 4K9V6EA#ABU
Dear Sir/ Madam,

Apologies for addressing complaints email directly to the whole of HP, as a consumer I'm really upset with HP Business laptop support

I'm an IT contractor, and bought a brand new business laptop either HP elite on 8th Feb 2022 as suggested ( either HP business or Lenovo Business laptops) by my client (Novartis) to connect VDS( Virtual desktop system ) support their global project remotely.

Issues

1. On 18th March I reported the1st issue that I'm getting over stack Popup frequently just 9 days outside the warranty.

2. On 6th April I had reported 2nd issue that frequently I'm getting blue screen issue (Proofs submitted)

3. On 11th May I reported Fan noise (Constantly running)and Audio issue

4. HP sure start issue (new One ) I have to restart my computer several times to login

Also I never know at what point in time Issue 1 & 2 occurs, it happened randomly, my management also annoyed due to this issue and its really a stressful situation every time when I go offline I have to justify my client.

Despite of spending such huge money £1678.80 for the laptop plus next day onsite support £70 and struggling to get proper support from HP.

Can I get a replacement laptop or buy back option I can pay more for better issue/ risk free model?

I really need HP support here as its heavily impacting my job and their deliverables.

Kind Regards

Thanuja Noogala

+447810216600
Desired outcome: Laptop replacement
This review was chosen algorithmically as the most valued customer feedback.
In January of 2022, I purchased an HP Smart Tank 7000 series printer at Best Buy in Tigard, Or. The printer seemed to be working ok for the first few months, and then began to exhibit multiple issues: printing one item resulted in multiple sheets jamming through the pathway; printer lights were not working; or were blinking on and off; printer was not...
Read full review of HP
HP
-
HP deskjet 4100 series / HP Insta Ink
We bought a new HP deskjet 4100 series printer and subscribe at HP Insta Ink but it only worked well for less than 2 months. After that we can no longer print. Mutiple agents tried to solve technical issues which calls lasted for more than 8 hours but still no one can detect the problem. The issue seems very simple from network connection, to ink , subscription etc but still no avail! I need to print a very important document so i ended up travelling to Staples to print! This is such a waste of time and money! I dont understand why no one can resolve this very simple technical issue! I tried to be patient waiting for the tech support to fix the issue but sorry, i already lost my patience! These products are such a failure!
HP
-
Technical support provided on 4.26.22 on HP Envy Phoenix
Re: case 5084385350

I have been a client of HP Smart Friend for over three years now. On 4.26.22 I contacted the service as the PC was sluggish and became unresponsive at times. The technician who responded to my request for assistance was "Kevin". He proceeded to gain access to the PC with my permission and after performing a series of diagnostic procedures, he indicated that there was "some program or something" that was not allowing him to see or do what he needed to do. He then suggested we completed a total "clean up (not sure if this is correct term or the term he used), and as he had indicated this to be the only alternative to correct the problem the pc was presenting, I did agree. The process was completed, in his absence, as he indicated that once the process was completed, I needed to contact HP support again. The process was completed and I proceeded to call back this time the technician was "Leo", as the pc was asking whether to continue with the initial process, he advises that I should proceed. This process was completed and again, I was faced with the decision as to whether to proceed or not, I called again and "James" was the technician assigned at this time. He also advised to continue and complete the process the system was indicating. After almost 5 hours, the process was completed and the computer restarted, at this time, I discovered that all the data had been lost! I called in a panic as I use this personal pc continuously for all my personal and professional activities. At this time, the person who answered the phone was "David", who attempted to help me to regain the data but the only solution was to call Microsoft Technical Services to retrieve the information. Be aware that at no time, none of the three previous technicians told/informed me that I needed to back-up all the data stored in the computer for it not to be lost! "David" proceeded to provide me with the contact number for Microsoft Technical Assistance, I called and "Inbram" answered. She was very efficient and apologetic for what had happened. She indicated that "I should have been advised to back up all the data prior to performing the task that "Kevin" initiated. Given that this had not been done, she would only be able to help me retrieve data that was in the cloud but none of the data stored in the actual pc.

Be aware that by then, I had been in front of the pc for more than 5 hours! The data was lost, all the Word, Excel, and other important files had disappeared and they were unable to be recovered as they were not "in a cloud" based system, they were in the actual hard drive of the pc.

At this point in time, I am unable to access information that is crucial for the performance of my professional duties, I lost data that will take months to rebuild, and data that I will not be able to rebuild as it was only available on this PC.

I find it to be despicable that this happened. I know we are all busy and overwhelmed by the circumstances that our country and us are going through. Nonetheless, the reason I do have a contract for technical support is precisely because I am NOT a computer expert, I depend on those who have made this their career and employment to provide a much-needed service not only to me but thousands of people like me.

I believe that this catastrophe was the result of the lack of proper guidance and instructions from one of the technicians, if not, most of them, HP Technical support should reimburse: provide advance training to the technicians dealing with members of the public who are not expert in computer management and use; and should also create a step by step instruction sheet-sheet, to give to customers to whom they recommend the process advised to me to be perform; in addition, the fees I have paid for this service -agreement since the beginning of the year should be reimburse, and should also provide me, and others in my position/situation with a year of free technical support.
HP
-
Smart friend
My husband called HP customer service because the computer was not working. He was transferred to several technicians and eventually transferred to Smart Friend and he talked to a man named Raul who was extremely rude and tried to get him to purchase the yearly subscription and that he had to pay $49 today and then $14 a month. He got really defensive and angry when my husband was trying to verify that the problem would be fixed today before making a payment. Luckily he didn't give him any financial information but he wasted 2 hours on the phone!
HP
-
Model HP-Spectre-x360-Conv 15-df0004ne
I have purchased HP Lap TOP from JUMBO in year 2019 - Model HP-Spectre-x360-Conv 15-df0004ne. They have given me from display with discounted price. but actually this unit was with display problems. I that time I never new this. I have been using this since I bought. now this problem becomes worst day by day. two days back I have showed this to one of your service center in UAE. They diagnosed with LCD Full change problem. I am attaching here with report.
Desired outcome: they are asking a huge amount for this issue. but this is not due to my fault. i request HP to arrange FREE change of this part.
HP
-
HP17 Laptop
Bought new in Nov 2021 and is missing bits and pieces of text when reading HTML, pdf and some Word documents. Have been on Chat, Phone and HP Support assistant for weeks with no resolution. Updated, wiped, updated, completely wiped again and started over, still not fixed. They send me from Warranty to their SmartFriends group which is a Paid service, back and forth. Disconnected on the phone numerous times and never fixed the issue. No I won't pay to fix a problem with a Brand new HP product.
Desired outcome: Fix it or refund.
HP
-
HP OfficeJet 8022
Printer stopped working after a little more than a year.

I've had trouble installing it, trouble making it work online, after I bought new ink cartriges the colours wouldn't print, the paper got stuck every other time a

I tried to print, and now it just stopped working.

The ink carriage has stopped moving.

I've been able to use it for about 5 months altogether.

I'm very disapointed. I feel very bad throwing this machine in the environment and I'm frustrated I spent so much time on it also.

I would've paid more for a product with a reasonable lifespan.
Desired outcome: Please refund.Please design machines that last and be a more responsible company. It's important for the customers, but even more for the environment and future generations.
HP
-
HPEG1053CL laptop Computer
I sent my computer to HP repair in Calexico, Ca, they worked on it and then sent it back to me via FedEx, it was lost during shipment and I am having a hard time getting a replacement from HP, I am at wits end and am out $600, I did not lose the computer, FedEx did, but I am being punished and stand to lose $600, I need help the case number is 5083255144, the FedEx Tracing number is 271220197814, can anyone help me
The complaint has been investigated and resolved to the customer's satisfaction.
HP
-
Laptop HP 17t-by300 CTO
Do not waste your money with HP

I own an HP (HP Laptop - 17t-by300 CTO). Within a few months the laptop failed to charge properly and to maintain the charge (if any). I called their service dept and received help over the phone. Customer service reps are polite and patient, the problem here is not their customer service, they are very polite at telling you - you are screwed with their product. To me the problem is the product itself. It is garbage. After the not properly charging incident, it appeared the laptop did a little bit better with charging but it developed other problems. Called customer service again, they ran a test on the operating system (all this is done via phone, they tell me what to do and that is as far as the warranty will go. Don't expect top notch service. Its like calling your IT help desk) Last time I spoke with them HP passed the buck to the operating system and fed me some BS about how sometimes the rainbow and the solar system may interfere and affect my laptop. Needless to say, now everytime I see the HP logo, I cannot help it but relate them to crap. Do yourself a favor, buy an ASUS or ACER laptop, you will be less dissapointed with them than if you buy an HP. I just think it is unethical for HP to sell their garbage laptops, and all these reviews? I wonder if they do any good. Who knows, but this has been my experience with HP so far. I hope my bad judgement in buying from them, helps you search for a better product. Good luck in your search.
Desired outcome: I would like a replacement before I completely destroy the unit. The unit deserves to be shot and burned because it is nothing more than a paperweight. I would appreciate a refund of my money or a replacement.
My complaint pertains to order: H337974029 from 10-11-2020.

HP 17 Laptop PC

Product number: 8YK40AV

•17.3" diagonal HD+ SVA BrightView WLED-backlit (1600 x 900)

•1 TB 5400 rpm SATA; 16 GB Intel® Optane™ memory

•Standard Keyboard (Jet Black)

•Security Software Trial

•16 GB DDR4-2666 SDRAM (2 x 8 GB)

•Realtek Wi-Fi 5 (2x2) and Bluetooth® 5 Combo (MU-MIMO supported)

•Office Software Trial

•Windows 10 Home 64 Plus

•HP TrueVision HD Camera + Mic (Jet Black)

•3-cell, 41 Wh Lithium-ion prismatic Battery

•DVD-Writer

•Intel® Core™ i7-1065G7 (1.3 GHz, up to 3.9 GHz, 8 MB L3 cache, 4 cores) + Intel® Iris® Plus Graphics

•Jet black

Total spent $640.00 USD

I purchased this laptop at the end of 2020. I do not use it for games or anything heavy. I only used it for web surfing, checking e-mail, YouTube video watching from time to time. Within a few months while still under warranty, I received phone support for a battery issue. The battery failed to charge, or the charge received was exceptionally low. Since it was under warranty, I received phone support to trouble shoot it. After this trouble shoot, the battery did a little bit better than before. Weeks after this the computer started doing things automatically. It would not turn on and then eventually it would turn on after minutes. The computer also began getting sluggish and the screen would freeze. This time the on-line support could not solve the problem but did try to sell me additional warranty to keep having access to on-line tech support. HP stated that the issues I was having were highly likely due to a problem with the OS. Whatever that means. But never solved the problem.

The laptop from then on was a hit and miss. It would operate fine for a few weeks or months, then it would freeze or not turn on. But because this is no longer under warranty it is no longer HP's issue. Also, it is super hard to get ahold of a person to request help, but HP has this virtual assistant that it really solves nothing. It appears as if HP makes it a challenge to get a real person to help you, so the caller just gives up.

I believe that the amount of money I paid for this laptop should have yielded a laptop that would last a few years rather than the on and off year and a half it lasted. The laptop soon after no help was received from HP started to affecting my health. It gave me high blood pressure due to the stress and frustration it caused. I have already slapped this majestic piece of garbage on the floor. Surprisingly, after I slap this thing against the floor, it worked a little bit better than before. But still is a solid piece of garbage. I would not recommend HP products to anyone. Looking at this laptop creates anger on me. I feel useless not having anyone to look out for me. I am just the consumer who purchases one unit every few years and HP knows they can take advantage of this. I am not a big corporation, a government agency or anyone placing a million-dollar order of their products. HP can easily kick me around and ignore me because I am the average Joe that may have 30 to 40 hours a week of work and with luck I may get some overtime, but that is it, I am a no-one and they can ignore me. That is not cool! I expected a lot more for a $640 laptop.

Every time I look at the computer, I get angry, I already smashed it once against the floor, next time I go to the shooting range, I am planning in use it as target and after I shoot it a few times, I am going to burn it. All this is anger because HP sold me their garbage and took advantage of me, and I have no recourse – I cannot make them make this right.

WHAT I WANT: I would like a refund or a replacement. Refund is better.
Resolved
Problem solved by HP. Thank you.
HP
-
Provision of the driver for my printer
I need to install the HP printer (J4680) that I purchased in 2009 to my new computer. The HP website still lists the printer and says that the driver will automatically download from Windows, but it does not. HP will not provide the driver because they say it is out of warranty (144 day warranty) and wants $20 for technical assistance. I find that HP's lack of support for their products to be horrible. If they are not supporting it, then why is it still listed online? If their solution (that the driver would automatically download) is not working, then why should I be paying extra for them to work around what they told the world would work?
HP
-
Incompetent Case Mgr, Consumer Escalations Dept, Case#5082583045, refuses to let me talk with her Supervisor
HP is refusing to honor the warranty status of my 17" laptop! HP is negligent in placing defective batteries in their laptops. HP is negligent in repairing my 17" laptop: I sent my laptop for repair with 1 issue (January 2022), the battery was not charging; I received my laptop back with 3 issues (February 2022): 1. battery pack was hot, overheating, 2. F5 key (backlit keyboard light) was only staying on for 20 seconds 3. laptop was very s-l-o-w! Sent laptop in for re-repair! An HP repair Technician called me on March 22, 2022 and told me that my laptop "could not be repaired, laptop was still in warranty and HP would be sending me a brand new replacement (with same specifications and color)"! Now HP Consumer Escalations Dept is only "offering a $250 coupon to be used at HP website or a remanufactured unit replacement"! The Case Mgr is incompetent! I have asked multiple times to speak with/to her Supervisor, however, she refuses! I purchased my 17' laptop from QVC and will be contacting them and filing a complaint with them about HP, HP negligence if HP does not resolve this immediately!
Desired outcome: I want HP to honor what the HP Technician told me on March 22, 2022: that "my laptop could not be repaired, was still in warranty and that HP would be sending me a brand new replacement (same specifications and color)"!
HP
-
HP Officejet Pro 9015e
We got this printer for our small business and specifically got it because it was rated to print at larger quantities and also take 90lb cardstock paper(which we don't use too often as it is, but it is essential for our packaging). A month in, it stops being able to properly print double-sided(most of the prints end up getting so offset they're impossible to use), and a couple of weeks later it stops being able to print on cardstock almost entirely. We've wasted so much paper trying to get this printer to work properly, went through all the cleaning cycled(we've had 2 hp printers before this and no issues like this). Now it can't even print a single page of any kind of paper. We tried contacting support about getting this resolved and getting a replacement or at least a refund- all of the sudden the chats are getting disconnected, and when we try to call, we're on the phone for hours getting transferred to other departments. The thing is, we had no issues whatsoever connecting to chat when we were interested in buying a product, but suddenly when we need help with a broken product, support is nowhere to be found.
Desired outcome: We'd like a replacement on this printer- we like hp printers and the quality, but the customer support, particularly for loyal customers, is extremely disappointing.
HP
-
HP pavilion gaming desktop 690-00xx
This desktop never worked properly, hp took it for repair 3 times, every time they bring back not only without repair but in worse condition than the time before, last time the dvd drive cover panel was missing, the side of the desktop pc was coming out, here in uk no one to call, not even email support, no one at hp cares, no one does anything, thanks to hp I have £600 worth of hp junk instead of a working pc, truly disgusting vompany, will never touch hp ever again.
Desired outcome: REPLACE FAULTY PC
HP
-
Billed for HP Instant Ink I didn't get
I did not get ink cartridges for several months. I bought my own. I was in the middle of a move and did not have time to address the issue at the time. When I contacted customer service via chat they said I did not get cartridges because I was using "non HP instant ink" cartridges. I was on chat for 30 minutes 2 different times and became so frustrated I cancelled the service. About 2 weeks later I was billed again and received 2 cartridges in the mail which cannot be used because you have pay for the service for the cartridges to work.
We are here to help
16 years' experience in successful complaint resolution
Each complaint is handled individually by highly qualified experts
Honest and unbiased reviews
Last but not least, all our services are absolutely free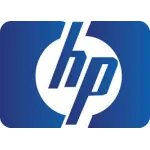 HP contacts