Newest RedState's reviews & complaints
The complaint has been investigated and resolved to the customer's satisfaction.
al linea/ring leader thug.
Posted by LaborUnionReport (Profile)
Friday, February 19th at 12:52AM EST
3 Comments

You may have seen them climbing in and out of sewers, or climbing a telephone pole. They may have come into your house or you might have seen them astro-turfing at a town hall meeting last summer.
Who are they?
They're the Communications Workers of America and, the chances are, if you've ever had a telephone repairman into your home, he was a member of the CWA.
Their shirts are red, not purple. However, they can sometimes be just as nasty as their purple-clad cousins over at the SEIU.
A case in point:
Two members of the Staten Island local of the Communications Workers of America say they were beaten and harassed - and one had a dead rat put in his locker - after they reported that union brothers were being paid for work they did not perform. The men say the union supported the retaliation: that a local vice president told members that "we have to deal with these spies on a personal level, like take them outside of the yard, off the company property and off company time and take care of them, because we can't be ratting each other out, " according to the federal complaint.
….

According to the complaint in Brooklyn Federal Court, DiStefano was a member in good standing with the union when in the summer of 2007 a union manager overseeing worked for Verizon on Staten Island told his men that so long as they did three "fiber to premises" jobs each day, they could put in for a full day's pay no matter how many hours they actually worked.
DiStefano says he refused to participate in the scheme, and told other workers, supervisors and union management that the practice was illegal. When Taravella went to work at the Verizon garage, he says, he expressed the same reservations.
DiStefano and Taravella say revealed the scheme to Verizon's corporate security in May 2008. From then on, they say, they were subjected to increasing abuse from union brothers, shop stewards and union chiefs.
They claim that Richard Meltz, a union chief, told angry union members to "do whatever you want with those two guys."

Immediately afterward, the two men say they were brought up on false charges that they had made "discriminatory" gestures" to their co-workers. The case was supported by affidavits signed by many of their union brothers.

As a result, DiStefano and Taravella say, they were "terminated" from the Staten Island garage, relocated, demoted, and placed on bogus "final warnings" due to the false charges of "discrimination" and "harassment" and "making gestures" to their union brothers.

When they complained to superiors, they were told, "You guys did it to yourself, " according to the complaint.

Soon after that, Taravella says he discovered that somebody - allegedly shop steward Manny Rincon - had put a dead rat in his locker.

A month later, a union member called DiStefano a "rat" while hitting him about the face and head, an attack that left him with two herniated discs, he says.

In neither case did the union take action against the alleged perpetrator. Instead, in DiStefano's case, he says the incident led to his termination for allegedly starting the fight.

The plaintiffs say the union encouragement the violence against them. They say that at an August 2009 meeting, Joe Macaleer and Mike Luzzi, two vice presidents of the Local, told members that the company was "having a lot of problems right now 'due to a couple of troublemakers, '" and that "We have to learn that we can't call corporate security because we don't want those people getting involved in our business."

The complaint claims that Macaleer said, "I don't want nobody in this room to call corporate security any more." [And] "I don't care if somebody comes to work with a gun saying they're going to shoot people, you don't say anything … we have a lot of problems here due to the fact there are 'spies 'in the room." [Ellipsis in complaint.]

Macaleer added, "You know who you are, " while looking directly at the plaintiffs, according to the complaint.

DiStefano and Taravella sued the CWA Local 1101, seeking damages for reckless indifference, assault and battery, and intentional infliction of emotional distress. [Emphasis added.]

This isn't the first time the CWA local's heavy-handedness has…well…gotten out of hand.

Following the Verizon strike of 2000, then-CWA boss Jim Trainor sent a letter to his members bragging about charges the union had filed against 'scabs' (people who had crossed the union's picket line to work).

Imagine, paying a union that (allegedly) turns a blind eye to fraud, then beats the person who turns them in.

And union bosses wonder why they keep losing members! [Ha!]

Photo credit: Molly Theobald
——————————
"I bring reason to your ears, and, in language as plain as ABC, hold up truth to your eyes." Thomas Paine, December 23, 1776

Follow LaborUnionReport on Twitter.

For more news and views on today's unions, go to LaborUnionReport.com
traitor/back stabber/liar one of the magnificent 7
Resolved
The complaint has been investigated and resolved to the customer's satisfaction.
Collect Your Trust Badge
Be recognized for outstanding customer service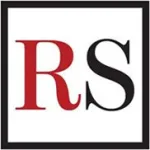 RedState's

contacts
We are here to help
19 years' experience in successful complaint resolution
Each complaint is handled individually by highly qualified experts
Honest and unbiased reviews
Last but not least, all our services are absolutely free