Texas Roadhouse complaints
305
Texas Roadhouse
-
To go order
We had a multiple people over at our house and we decided we were just gonna order from you because we normally go when they're once a week meet inside but we got it to got it to go what about $70 worth of food and 1/2 of it was wrong the The tater skins we asked for extra bacon they took the bacon off the other to Caesar salad with extra Palm extra dressing extra coupons and they left the coupons in the parm off LA Parma we ordered the killer ribs and they were cold they were cold and we ordered a dozen of your rolls and we never even got the rest of food was fine all they want is used to replace the foods it's to replace the food that they messed up on My name is Charlene Valentino and my phone number is 3524101220
Desired outcome: Remake the food that was wrong
Texas Roadhouse
-
Denial of service, because of a service dog
On Friday April 8, 2022 while in Pelham, AL my service dog and I went to Texas road house (store #196 60 Drivers way, Pelham Al) at approximately 8:31 I checked in with the hostess, provided my phone number and was told the wait would be 20 minutes or less. I was close enough in proximity to the hostess station that I could hear customers say their names and weather or not they had a reservation as they came in. Some

Customers were told their wait times would be 40 minutes to an hour. During my time waiting I noticed that several other families that came in after me had mentioned that they had no reservations and were still seated before me. It got to the point that I was the only person left in the waiting area. I asked the hostess to speak to the manager.

When Brian, the manager approached he had a smirk on his face. I asked him if there was some sort of problem because several other families had came in after me and were seated before me. His response was "well maybe they had reservations." I informed him that I had been sitting here the whole time and heard several of them say that they did not have reservations. Brian went to the hostess station for a minute then came back and told me it would be another 20 minutes. I will admit that I lost my composure a bit when he told me that and I said "this is bullshit, you are discriminating against me because of my dog." Brian responded with an attitude and told me not to cuss at him in his restaurant. I apologized and asked him if I could just sit at the bar or place a take out order since it was Getting close to their closing time. Brian responded by saying he was refusing to serve me all together. I informed Brian that it was illegal to discriminate against me because of my service dog. His response was "I really don't care, I'm not serving you and I want you to leave the restaurant." After a bit more back and forth and me insisting that I just wanted to eat some dinner, Brian again told me he was not serving me and demanded that I leave the restaurant immediately.

After the incident with Brian, I left the restaurant and attempted to contact K9s duty phone.

What happened to me last night by Brian from Texas road house was the most disrespectful and humiliating experience experience I've ever had.
Desired outcome: Litigation
Texas Roadhouse
-
Elyria OH Texas RoadHouse TO GO Service
April 11, 2022. I ordered dinner for my elderly parents on-line. These were the instructions I was given:

" Thanks for ordering. Once here, follow the signs to TO-GO parking, stay in your car. Text the word "HERE" after you park.

Text STOP to opt out

TXRH"

It was raining very hard. I did not take a coat with me as I was told to stay in the car.

I texted 'HERE' when I arrived.

A new message said to drive to the back to the pick-up window.

There was NO pick-up window. I went back to the numbered 'To Go' spots. I tried to call

Multiple Times

to let them know I was there.

No one would answer the phone!

Tried *Many* times. Called another Texas Road House in a close city to see if they had a different number. Finally had to call their corporate Customer Service Number.

I had been waiting for 45 minutes by this time.

It took her awhile to reach them and she said the manager would be out to talk to me.

When he came out, he just said

"Not to be rude, but I am getting wet."

No apology. Nothing.

Of course the food was Cold when I got it to my parents. I warmed it up, but the meat was so tough my Dad could not even eat it. He compared it to 'Shoe Leather'.

Needless to say, we will N*O*T be giving them

business again—and will warn family and friends!
Desired outcome: Someone in the 'upper echelons' needs to knowabout this restaurant, their extreme lack of customer service and the below poor quality of their food.
This review was chosen algorithmically as the most valued customer feedback.
On Monday April 04, 2022 at opening time of 3PM, my wife and I visited Texas Road House location at 940 N. HWY 187 in Mansfield Texas for late brunch. We were among the first patrons to arrive as the restaurant opened. The female hostess walked us to the very back of the restaurant for seating. I asked the female, why were we being seated in the back and...
Read full review
This review was chosen algorithmically as the most valued customer feedback.
Hi. I ordered Steak Kabob. The only veggie on the kabob was red pepper. I told the waitress, she kindly said she'd fix it. 20 minutes later, the manager deliverd a skewer with mostly red pepper, one slice of onion and 1 slice of green pepper. But, the inconsistency is not the worst part. It took that long to get the rest of my plate, I finally just ate it...
Read full review
Texas Roadhouse
-
Service
visited Texas Roadhouse at Orange Part Fla. on 3/31/2022.

Table number 324/1, 4 people.

Food was delivered before our salads. We are from NJ with friends from Fla. They indicated that this happen to them the last time they were there as well.

Had to ask for napkin and silverware after our food was delivered.

Server noted that silverware was being washed, but the silverware was cold when we got it.

Salads were delivered before our food.

Just wanted to let you know that this has happen twice at the same location and not what has happen at the NJ location we visit.

Paul Lehto

1304 Camlot Court, NJ 08086

609-932-4541
This review was chosen algorithmically as the most valued customer feedback.
I really cannot for the life of me figure out what you have this for. Is it a new woke thing? It does nothing except piss you off. No explanation and no one answers the phone. First, went to your app. Put in my zip and it didn't list the Gainesville GA store. Went to the map, nothing. So, called. It went in circles and no one answered. Got the link sent...
Read full review
Texas Roadhouse
-
Cleanliness
I like the Restaurant, and have no compliant about the food or my service. I do have a complaint about the cleanliness. The glass shields that separate the booths were dirty, and the stall in the women's bathroom was dirty. On the side wall and inside the door of the stall, were drizzled with what appeared to be an unmentionable item. I judge a restaurant by the cleanliness or lack of. I hope the management begins to show more care for such things in the future.
Desired outcome: Please begin to check the booths, walls and bathrooms of your facility. Cleanliness matters.
This review was chosen algorithmically as the most valued customer feedback.
Texas Roadhouse in Anderson had my 16 year old daughter outside during a winter wind advisory in 33 degree weather for hours. This is outrageous and unacceptable. Tanya and Shannon both said they were rotating her out and called my daughtetr a lier when she said she had been out ther for hours. This is outrageous given the tempature and wind outside today!...
Read full review
Texas Roadhouse
-
take out food
The last 2 times my wife and I ordered takeout the food has been very poor. I order onions on my steak and for the last 2 take-out orders have been given mushrooms. Even with me specifically adding a note that said I want onions not mushrooms. I order rare steak and years ago this was fine as they would prepare it properly. The last 2 times it was very raw and I had to throw most of it away. Today after eating some of my steak last night I have been in the bathroom with horrible diarrhea. Both my wife's steak and mine tasted very plain with no seasoning. The rolls were very hard and burned. I'm just confused because I used to love this place and I can't help but feel it's gone downhill so much. This will be my last trip here because I don't feel like being sick every time I want steak. Also, if the employees at the take out were more concerned with the food rather than doing pushups on the floor maybe things would be better. I spent nearly $50 each time on the last 2 trips. I would like this made right.
Desired outcome: I'd just like my money back honestly. I don't want to eat there ever again.
Texas Roadhouse
-
Poor service, unorganized
We called in 1hr prior to a 12 seat as per manager. We showed up waited the time they advises. Received text saying table was ready, 12 adults and two children, all pile inside and wait another 30 min because they lied about having table and just needed wipe down multiple times, finally got seated in a 6 booth and a small table in isle dodging servers going between. Orders were messed up. Person paying fir the meal watched everyone eat because they "lost" his medium rare steak, 6 1/2 min to cook a new one and he still didn't have it for Over 20 min. Horrible service snippy manager who cannot seem to take fault at all for any of the issues. By far my WORST experience at texas roadhouse. We didn't ask for a discount on the meal so why did we get sub standard service. If I wanted wrong ordered and bad service I'd just go to McDonald's and not spend as much
Desired outcome: Refund and staff to be more attentive to situations.
Texas Roadhouse
-
Incorrect order and terrible reply.
So I grabbed a togo order here on valentines day. I knew it would be slow or hellish, but I wasn't expecting to literally rush the orders instead of telling people it will be x amount of time to get our crap together. Steaks were overcooked badly, didn't give us our dessert but charged, wrong tea, forgot stuff on meal. Replied with a $40 voucher...
Desired outcome: A refund. If the best they can do is reply with a $40 voucher for a $72+ meal that was worth half that (clearly based on the $40 voucher), then fine I'll take the voucher and a refund of the remainder of what I purchased.
Texas Roadhouse
-
Bad customer service
I don't know if they need training or new management. The last 3 visits they had the app turned off as well as call ahead seating. So not only do you wait 2 hours to get a table for a party of 2. We have had steaks undercooked, overcooked. Baked potato not fit to eat and this past time the cactus onion was missing a whole side. I have also not seen any type of management come out on any of the 3 visits to see how things are and if anything is needed. This does not seem to be an issue with the clarksville tn store. So that leads me to believe its the Owensboro stores management. I have sent messages about the last 3 issues and not one person has reached out to me. I am very disappointed that no one reaches out about any of the above issues. and this location is an hour away from my hometown. So the last 3 visits we have chosen to go to another restaurant, in order to be able to get decent food and service. I have a friend who owns a restaurant and this is not good customer service.
Desired outcome: I would like to know that someone has at least addressed the above issues.
Texas Roadhouse
-
Gift Card
Got gift card for Christmas for $50. Tried using last night and was told that it had not been activated when purchased so paid with a credit card.
When I got home I called the number on the back of the card and was advised my balance was $50.00. The waiter said he tried putting it thru twice.
My idea is that this restaurant in Bangor, ME did not want to take gift card as there were only 7 parties in there at the time and they wanted the cost and with the card that was already paid for there was nothing for them.
Desired outcome: none just wanted to let you know what's happening there
Texas Roadhouse
-
My pickup order
I made a pickup order last night and the 2 sides were missing off one of my meals. By the time I got home the restaurant was closed so my dinner was not complete and I was very unhappy. I paid $72 total and will never do that again. When I called to complain today I kept being put on hold and my call was never taken properly. I ordered a sirloin steak well done with mashed potatoes sour cream and bacon bits, Mac and cheese. That's the order that got messed up everything else was ok.
Desired outcome: I would atleat like my dinner refunded or made right
Texas Roadhouse
-
Complaint for Texas Roadhouse
I work for Wake Forest Baptist Hospital and am well aware of how to interact with the public. I was in Greensboro, N.C. and did call ahead seating . I got my txt and it said to check in with host upon arrival which we did. The host said she did not have us down as a call ahead and we would have to wait. I said how did you not have me down and how did I get this text! She was very rude and said well you are not on the list. Therefore; we left and went to Outback. Got a great meal
This was today, Monday, 12/20/21 at 5:15p.
I really should have asked her name but I was so furious, I just left.
I will tell all my patients, friends and family about this poor customer service!
Nedra Norris
119 Rannoch Ct.
Winston Salem, N.C., 27107
This review was chosen algorithmically as the most valued customer feedback.
Either the wait stuff don't listen to you when you order, or the kitchen doesn't listen to the white staff, or just nobody gives a shit about the customer. I live in Tucson Arizona, and on occasion, frequent the Texas roadhouse on Wilmot Road. Unfortunately this place has gone down in my estimations as far as restaurants. When my wife and I go there they...
Read full review
This review was chosen algorithmically as the most valued customer feedback.
We ate at your Vincennes Indiana location yesterday. our server was Jasie it was 6:11 p.m. we paid by mastercard. Our table number was 221/1. my husband ordered steak & ribs as he always does. Steak was to be medium, I ordered the 12 oz. ribeye also to be medium. we both had salad & baked potato. We also had a to go order. It was our Children's wedding...
Read full review
Texas Roadhouse
-
missing food and how it was resolved
missing my salad and all my baked potato toppings. really messed my meal up after waiting 15 minutes past my expected food time. it was resolved by a manager telling me we will take $5.00 off your meal. Out of 3 xs trying the pick up way to go. 2 of the 3 messed up orders. i really am mot coming back to this branch again and am passing the word of how poor a 15 percent tip on a messed up take out . plenty of other places to go and more coming to the area every month. Thanks for a partial dinner
This review was chosen algorithmically as the most valued customer feedback.
Dear Sir or Madam, I respectfully make a claim for dental damage. On Friday Nov. 20th at the Texas Roadhouse, Grand Junction, Colorado, I ordered Country Fried Sirloin. The steak appeared to have been deep fried with expanded breading. I cut a piece from the corner not realizing that it was very hard and grisly, so hard in fact, that when I bit into it, it...
Read full review
We are here to help
16 years' experience in successful complaint resolution
Each complaint is handled individually by highly qualified experts
Honest and unbiased reviews
Last but not least, all our services are absolutely free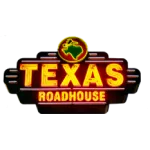 Texas Roadhouse contacts