Swipe
-
Ace Strike 4G Phablet
Above commany in cahoots with some tekemarketeers and advertises is allowing to steal unscurplous elements steal very sensetive information like IMIE Numbers/SIM Numbers and all other details enough for some bad element to clone a SIM card (including Swipe itself sending such SMS to itself containig such private details without any permission and user consent.

Folloing are the numbers to which my private details have been sent without any autjorization or permission from my side. So they are indirectly and directky helping illegal operatives, data miners, crooks and cons to steal and con your phone information.

Last such message wad sent to [protected], which True Caller shows of one Ambarish Ravi from Delhi (but most probably a South Indian).I am not sure but why this number holder or this person ot whoevet he ot she really has anything to do with my phone details or need to steal my IMEI. This has happened with some dozen times with different numbers in last 3 or so months.

What is Swipe doing? They have deliberately kept phone/tablet non-rooted nor provide any guides to root it so we are not sure who they are allowing to compromize end user privacy and security including OEM Chinese manufacturers because actually in so IT intelligent looking India what rally happens is eithet western copycats or chinese making. All they do is paste own brand labels. Expert in cheating and conning that is what these so called IT aware Indian and most probably intelligent looking they do.
And I would add that no other phone or tablet or mobile I have had till date has ever sent such secure information to completely unknown cons and cheaters and such elements except Swipe. Taking advantages of customer unawareness, they are faciliating IMIE and other phone details to be stolen (i.e to be swnt via unauthorized, unconsented SMS without user permission, user consent and uset knownledge to those crims. You only know what has been sent out when you descover those unauthorized SMS sent out!
We are here to help
16 years' experience in successful complaint resolution
Each complaint is handled individually by highly qualified experts
Honest and unbiased reviews
Last but not least, all our services are absolutely free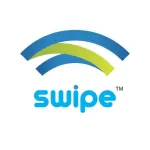 Swipe contacts