Verizon
-
Refund due me
On January 16th, 2022, I switched from Verizon to Comcast. I have been waiting for a credit due of $154.33 since then. I keep getting invoices stating total due is -$154.33. I have called them numerous times. On May 16th, I was told the check should arrive within one week. On June 14th I called again. I was told they had to open a claim (No. PH6924478).

All I want is my credit due me. Calling them monthly to beg for money due me is unacceptable. Waiting 5 months for this payment is way too long. I'm frustrated and need help in resolving this.
Desired outcome: Payment of $154.33
Verizon
-
Extra charge for service and misrepresentation
My number was to be suspended while out of the country. Called to turn on and was charged extra for reconnecting a number. Not a big deal right, I didn't think so. I Used the number for a few days then suddenly it stopped working, was given a temporary while a repair ticket was addressed. When I called support today "The Lady" insisted I was a liar the number in question was never reconnected and placed the temporary number as my new number. Verizon guaranteed the number by charging the extra money for the service, they refused to reimburse the funds and lost a number I had for 10 years.
Desired outcome: Reconnect the number that I paid for
This review was chosen algorithmically as the most valued customer feedback.
Sandra Washington-Bennett P.O. Box 1456 Fairfax, SC 29827 June 14, 2022 Better Business Bureau Headquarters 3033 Wilson Blvd, Suite 600 Virginia, Arlington 22201 Dear Better Business Bureau; I want to resolve this issue with Verizon and not have to pay for a phone nor services that I no longer have. I am sending this letter with a copy of a formal...
Read full review of Verizon
This review was chosen algorithmically as the most valued customer feedback.
Chose another carrier over Verizon because my phone service was cut off after the bill was paid. Verizon knew the bill had been paid and stated this fact several times while demanding $5 more. Verizon never informed me why I should pay $5 more or if this was going to be a daily, weekly or monthly extra charge. This occured 3-6-22; my prepaid plan was paid...
Read full review of Verizon
Verizon
-
Prepaid cell phone service
For over half a year or longer I have had to spend hours on the phone every month when they shut my phone off for non payment but I cannot pay it because their program tells me my zip code is wrong. Verizon knows and confirms its wring but still has not fixed the problem and every month I spend hours trying to get the zip code issue fixed and nothing but lies! Going back to at&t!
Desired outcome: New phone carrier wont have to spend hrs on the phone or continue to have phone shut off due to a problem on Verizon's end. I try to pay my bill but Verizon is screwed PREpay customer we do not deserve good service
This review was chosen algorithmically as the most valued customer feedback.
Please read this account of the avalanche of foul-ups, disruption and aggravation Verizon put me through. And consider how Verizon essentially blew me off. Do you really want to sign up with a company that does business like this? BRIEF SUMMARY: - THE WORST: Verizon committed the cardinal sin of WRONGLY DISCONNECTING my DSL and landline service. I most...
Read full review of Verizon
This review was chosen algorithmically as the most valued customer feedback.
RE: Acct# 871016799-00001 Vic & Linda Peloquin (714 240-3823) Purchased two (2) Galaxy S22 Ultras in October 2021. Told we would receive $350.00 rebates on each cell phone in two to three billing cycles.. Waited several months and did not receive rebates. Began calls to Verizon. Reached reps located in other countries and promised return calls to solve...
Read full review of Verizon
This review was chosen algorithmically as the most valued customer feedback.
I have been a cell phone and hot spot user of Verizon many years. They gave me a discount if I allowed them to with draw monthly bills from my bank account. Feb or March we added a phone. We were told it would be $111.11 a month instead of $70.70. After several calls we stopped them taking money out for too many debits. With draws: Dec.3, $70.70, Jan. 5...
Read full review of Verizon
This review was chosen algorithmically as the most valued customer feedback.
• Verizon customer going on 23 years • Upgraded to a brand new phone in February , on their payment plan • Verizon sent out an update which was installed on the phone 28 days after purchasing said phone, phone stopped working, no longer able to make phone calls. Sat with Verizon store employess for over 3 hours to attempt to fix, couldn't fix, new...
Read full review of Verizon
Verizon
-
Travel Pass
I am here in Costa Rica and have been getting messages nearly daily that a travel pass has begun. I am getting charged $10 each time and I am only texting while connected tot he wifi here. Why am I being charged?

I spoke with a Verizon representative at our local store before leaving to ask about this. They indicated if there was wifi I could connect and turn on wifi calling and I should be able to text and call. This is what I have been doing...only texting while here in the condo connected tot the wifi...so why am I being charged?

I have been with Verizon for many, many years and am very disappointed that they would do this to me.
Desired outcome: I hope to have these travel pass fees waived.
This review was chosen algorithmically as the most valued customer feedback.
I visited the store in February to inquire about any specials regarding phone plans and rates. The assistant manager informed me that we would be eligible for a $700 discount on each phone that we traded in, and the total monthly for all 3 lines on our family plan would come to $134, a $16 discount from the $150 I had previously been paying. This seemed...
Read full review of Verizon
Verizon
-
Digital Voice Activated and Lost our 800 Number
I recently signed up for Digital Voice with Verizon and was told all of our phone numbers would stay in tact. However, our main line (800) number and another tracking number (877) are not working. I started calling Verizon at 9:00 AM and at 10:40 have still not been able to resolve the issue. This is our main number for the business and I have had to call back 10 times and I keep getting transferred to the wrong department and hung up on. Verizon really needs to train their staff and help resolve issues quickly. A business cannot have their main line not working due to their internal errors. My experience with customer service has been terrible. I am beyond frustrated and would like to move to a new provider. I do not recommend Verizon for Business at all.
Verizon
-
Verizon repair service
My landline has been out of service for almost 48 hours. The Verizon robot help service is not capable of understanding simple requests. I have checked the interface and the problem is with Verizon's line. The sheer mass of confusing and inadequate solutions offered online seem designed to put off any kind of help. All I need is a service person. The online diagnostic admitted as much and then left me hanging with perpetual roundabout questions that I had no way of answering. I drove to the Verizon store, five miles away, and was ignored by two employees for half an hour, without so much as eye contact or an explanation of how long it might be before I could ask a question, which was simply: what number can I call to talk to a person instead of a bot?
Desired outcome: Fix line
Verizon
-
Wireless
Over charged for data and no reply from CS for several months. Tried online chat and after 1 reply asking for more info I cannot send them another reply online. Called several times to get the credit. They say it has been applied but I can't see it on my bill anywhere. They have now suspended my service even after I had a payment and asked for a Supervisor to call me back. No call. Made a payment arrangement but that was not honored by them.
Desired outcome: Credit to account of release of my number to switch to another carrier.
Verizon
-
I like for my price to stay what my agreement with verizon is suppose to be without unnecessary charges added to my bill.
I have a wireless internet box that I got about seven or eight months ago with 5Ogb. I also I have a tablet from Verizon that I'm currently paying on. My bill has been running me $97.20 a month but I got a bill due for May and the price went up to 156.99. That is an extra 59.79 for no reason. I haven't changed anything and my bill are paid on time. I called the customors service and they couldn't figure it out so they reached out to support for a reason. They told me that my fee is suppose to be 156.99 a month. I haven't been paying that for last 8 months. I was given a price and I expect it to stay the same.
Verizon
-
Cell phone
My Aunt in New Jersey, me the POA, in AZ, 5200 miles away. She is unable to receive or make calls on her cell phone. After 6 hours of trying to get this resolved, customer service informed me it would be 24 hours before anyone could help since we tried so many times to figure out the problem, we exceeded the max limits. My Aunt who is to have surgery and only has her cell phone for communication was explained numerous times to numerous representatives, one who PROMISED a supervisor would call me back within 1 hour --- it has been 7 hours, no call.

Shame on you Verizon -- SHAME ON YOU!
Verizon
-
Verizon Wireless Promotion
I am a Verizon FIOS customer for Internet, landline and TV. My cell service was with AT&T. My cell phone was getting old and Verizon was sending me promotions to switch to their wireless service. So I called, and was told I would get a new iphone 12 at no charge; my wireless bill would be $60/month forever, and my FIOS bundle charge would go down $30/month forever. So I signed up, and then proceeded to have two days of horrors. The phone came a day early (luckily I had just gotten home when it arrived); it took me all evening and over three hours the next day (today) to get the phone moved from AT&T and activated by Verizon. The salesman said it would be easy, that they would do all the transfers. PERIOD. Well, it was a technical nightmare just getting activated. When that was done, I found my Wireless bill would be way more than the salesman said and way more than AT&T had been charging. More hours on the phone with various reps to get the bill down, but still not down as low as the salesman said. (One supervisor promised me some kind of credit on first bill for my aggravation; I hope I get it.) Then, to get the discount on my FIOS, this was not automatic! I had to get a wireless account, wireless app, and re-activate my FIOS app which was rejecting my password, etc. After both apps were finally accessed, then I was led through a process of signing up for my discount, which may or may not be the $30 promised by the salesman. I am totally disgusted with Verizon and do not trust them at all. This was the worst buying experience of my life. I believe the salesman was practicing fraud. He even added insurance to my bill which I did not want and he did not disclose this to me. I had that removed.
This review was chosen algorithmically as the most valued customer feedback.
A relative died in November 2021 and they were a Verizon Mobile customer paid up to date. As they were dead and could not use all of the Verizon Mobile service available in their account, I called Verizon Mobile about closing the account and getting a refund for his estate which I am in charge of. This credit amounts to $21.22. After months of phone call...
Read full review of Verizon
This review was chosen algorithmically as the most valued customer feedback.
I have been a customer of version Fios since I picked up this router in gaithersburg in April of 2017. Never have I had a late payment. I moved to Hershey PA in October 2018 and took my router with me. Set up internet; no late payments. In preparation to moving to Columbus Ohio canceled the service as my new apartment only dealt with AT&T I called in...
Read full review of Verizon
Verizon
-
Phone / fios services
Verizon is in violation of not furnishing authentication of account as requested. Not a statement that is received every month, authentication of records and irs publications 583. Verizon has been sent many concerns about the billing error on the account, and has not furnished a wet-ink signature from me ageeing to contract with verizon. Verizon is using unfair practices, and violates code of ethics and fudiciary oath obligations. Verizon denies all claims willingly and knowingly breaking the law. You should cancel services immediately with verizon for their unfair practices on consumers. Verizon forces consumers to pay on a positive balance and not allowed to use the negotiable instrument provided on the bottom of the statement. Verizon continues to send me harassing and abusive emails pursuant to 15 usc 1692d.

All rights reserved without prejudice 1-308
Desired outcome: Provide information that I am requesting and solve billing error putting account at zero and refunding all unlawful funds illegal taken from me.ALL RIGHTS RESERVED WITHOUT PREJUDICE 1-308.
We are here to help
16 years' experience in successful complaint resolution
Each complaint is handled individually by highly qualified experts
Honest and unbiased reviews
Last but not least, all our services are absolutely free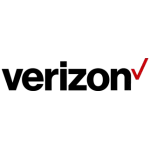 Verizon contacts