Globe Telecom complaints
617
Newest Globe Telecom reviews & complaints
Customer service
Nag contact aq s costumer service via messenger nagtanong aq papano m cut plan q nagbigay Sila Mang mali compution after a month may dumating n bill sakin, tumawag aq s costumer service number [protected] Wala silang naging action Sabi mag call back saakin 5to7 days pero Wala tumawag.

Tapos Ngayon nagcontak aq customer service messenger.

Bastos kausap bigla Sila mawawala.
Customer service
The most difficult customer service to talk to a live representative. Because there's no live call representatives. The irony of being a telephone company but you can't reach via phone. Consumers need to settle in getting assistance via messenger chat, which is less to no help at all. No escalation process. No clear way to file any complaints. No executive escalation. All can't be reach easily but the collections and billing department is just a simple 214 dial. That's how you know the company is only money grabbing. No immediate help for tech issue over the phone, you need to wait for a tech visit and suffer without service until they come. And yet no compensation is given to the consumers for all the hassle and inconvenience that was experienced. Why is the government allowing this money grabbing company to do this, I don't know.
Claimed loss: Week of service
Desired outcome: Have a better customer service, bring back live call representatives. Stop treating your customer like nothing.
This review was chosen algorithmically as the most valued customer feedback.
Respected Sir/Ma'am With due respect, I am writing this to inform you that the internet connection is down for the last one month, We paid our bill last October 03 and we lost our internet connection second week of October and until now we don't have internet connection. I have several calls on your number and they always directing us to the automated...
Read full review of Globe Telecom
Is Globe Telecom legit?
Globe Telecom earns 91% level of Trustworthiness
SAFETY NOTICE: ComplaintsBoard has analyzed Globe Telecom and determined that it has perfect credibility and is completely trustworthy, with a legitimacy rating of 91%.
Globe.com.ph has a valid SSL certificate, which indicates that the website is secure and trustworthy. Look for the padlock icon in the browser and the "https" prefix in the URL to confirm that the website is using SSL.
Our scan shows Globe Telecom website is free from malware and phishing activities, which are types of online threats that can include viruses, worms, Trojan horses, ransomware, and other malicious code, as social engineering tactics used to trick users into sharing their personal information.
However ComplaintsBoard has detected that:
While Globe Telecom has a high level of trust, our investigation has revealed that the company's complaint resolution process is inadequate and ineffective. As a result, only 5% of 617 complaints are resolved. The support team may have poor customer service skills, lack of training, or not be well-equipped to handle customer complaints.
We conducted a search on social media and found several negative reviews related to Globe Telecom. These reviews may indicate issues with the company's products, services, or customer support. It is important to thoroughly research the company and its offerings before making any purchases to avoid any potential risks.
Our Verdict: Globe Telecom is highly recommended company, but beware of poor customer service. Their 5% Resolve Complaints rating is a cause for concern. We advise using their services securely and reviewing complaints beforehand.
Globe plan decided for not renewing my plan
Hello, I am writing to express my frustration with your customer service team. Despite multiple requests, I have been unable to change my current plan to a prepaid one, even though my contract for the plan ended in September 2023. I have no intention of paying for the bills in October and November, as I have not used my data. I would like you to take immediate action to change my plan to prepaid, and I expect you to resolve this matter promptly. I am available for any further discussion and I hope to hear a positive response from you soon.

Account no. [protected]

mobile no. [protected]

contact no. [protected]
Desired outcome: I would like to take this seriously
Globe prepaid
Good Day,

I hope this message finds you well. This is not a complain, it's just I tried to message almost all Globe helpline, however still no response received yet. I am writing to report an issue with my Globe Prepaid SIM. It has been two months since I lost the ability to receive messages. I recently relocated to a different country, and prior to the move, I could receive various messages, including OTPs and notifications from my bank and other applications. However, I have encountered an abrupt stop in message reception.

Although my phone shows a signal, I am unable to receive any messages. This has caused significant inconvenience, especially regarding urgent communications. I kindly request an urgent and effective solution to reactivate message reception on my SIM. Your prompt assistance in resolving this matter would be greatly appreciated.

Thank you for your attention and support.

Best regards,

Melanie R Marasigan

Globe Number : +[protected]
Desired outcome: Please I need urgent solution for this for my OTP on my personal account
Collection Issue and concern
I would like to further complain the way you collect from your customer with arrears. It happened that my number was used erroneusly and keep on harassing me to pay.

Kindly take note that the account number [protected] that you continue to file against me is not me. I already complained , called and talked with your team about it, but to no avail. Quite disappointed on how you resolve this out.

My account number is [protected] under Gemma Guevarra Doromal

and not the one mentioned above. I've been a user of globe since then and do not have any arrears more than 1k. Btw, i already settled my latest statement around 599 only. Checked my history. Harassment being given to your client should be avoided, by checking thoroughly if the number was under the correct name of recipients.

Please give your utmost attention on this. Hoping for your immediate resolution on this issue.

thank you

GEMMA GUEVARRA DOROMAL ( [protected])
Desired outcome: must be deleted in system of JNL. you keep on harassing me, even when I am sleeping
Home internet
I need to file a dispute for my globe at home service. I only used that service for 2 or 3 months. Because we transfered to a new apartment. So I called globe customer service to request for a transfer of location. I called them a lot of times to follow up and up until now they havent transferred the line of service. And now they want me to pay 25,000 to the said service without even using it? I did request the transfer since I am working at home. But they did not transfer it. Why will I pay that kind of amount when I havent used it at all. I reached out to them however they did not made a move. I called them multiple of times and giving me answer that they will follow it up. But nothing happened. I dont think it is right to send me those email and making me pay. I requested for the transfer and they did not made any actions. I think they should compensate me instead for the problem they caused me. They can check their system on how many times I did call them and ask for request.
Desired outcome: Compensate and stop asking me to pay to the service I did not even used
No internet connection
No internet connection was raised and they scheduled a onsite visit to fix the problem. But no technicians showed up on four days we are waiting wasting our time on their false promises. We paying our bills right. We are normal people have jobs and making a living. And to wait for their no show technicians? Very frustrating. They very dceitful company robbing us customers our time money and effort. Scammers in short.
Desired outcome: attend to my no internet connection complaint reference no. [protected]. do thorough fixing and root cause investigation of your very very very poor service
Globe fiber
We don't have internet for days. We reported it to Globe Telecom and we're advised that it will be resolved in 24 hours. It's been days since we reported the issue and until now, nothing has been resolved, we still don't have internet.

The technician is incompetent, inconsistent, and unreliable. The customer service is extremely awful. Customers cannot call them and only talk to a bot. They don't want any customer to call them as they know their services suck. I have no one to talk to about my urgent concerns. They aren't really helpful.

This is beyond poor. Unacceptable. Such a disgrace.
Desired outcome: I WANT GLOBE TELECOM TO REIMBURSE ALL EXPENSES AND PAY AS DAMAGES FOR THE DAYS WE DON'T HAVE INTERNET. OUR INTERNET SHOULD BE RESTORED WITHIN THE DAY.
postpade plan bill
in july 31 i was informed thru text that i have an unpaid bill of 167.76 which i paid immediately however on august 13 i again received a bill reminder that i have a balance of 1078.66. I am contesting this bill because my plan is only 299 and i dont normally use my line for internet or data so i asked globe telecom to furnish me details/proof for the unreasonable billings. globe denied my request for adjustment without giving any explanation and they did not also give proof/details for the excessive billing.
Desired outcome: globe should be honest and do not charge unreasonably.
Globe Telecom
I have a problem with this globe telecom, it starts when I didn't pay my 1month bill sa wifi dahil nga pumunta ako dito sa abroad and all i know is kung di ka makapagbayad ay disconnected kalang so hinayaan ko lang kasi di ko naman na nagagamit yung wifi ko..until recently lang may nag email saakin na umabot na sa 27K ang bill ko sa globe and if I can't pay it they're going to file a case against me😱 First of all, before I leave the Philippines disconnected na ako sa wifi, it means yung wifi wala ng gumagamit. So how come na umabot ngayon sa 27K ang babayaran ko?!
Globe at home
I talked to one of their voice supports way back i think March 2023. I asked to cancel the account and then they offered to provide a ₱500 monthly credit in exchange for me staying with Globe. Many months and bills later I am yet to see that discount being applied. I reached out to them in facebook and twitter but i only get the runaround. I want the discount applied as promised.
Desired outcome: Refund and discounts applied
Customer Service Hotline
Globe Telecom's customer service hotline keeps on getting worse as the years go by. Their current thrust to use online chat via Messenger and automated self service and no contact features to save costs but sacrificing quality engagements result in unresolved issues that don't reach the higher ups and leads to very frustrating and disappointing customer experiences.
Desired outcome: I think they should bring back person to person customer hotline and slow down these changes. The reason why we shifted from pldt to globe was their customer service interactions. Now globe is becoming more like pldt.
Approving broadband application to a fraud person
I applied for a postpaid plan to Globe last June 28, 2023. Fortunately, someone send me an email asking for my COE and other financial documents, and yes asking to pay my outstanding balance that is now on their collections team amounting of 13,074.96 which I was really surprised rather shocked! Knowingly, someone from Batangas used my identity for broadband plan. I want to clear my name and proceed with my application. I did send the affidavit of loss to the Globe store located in Robinsons Place Manila.
Desired outcome: I want to clear my name and I want my postpaid application to be approved.
Update by
Estella Marie Martinez
Rather submitted the affidavit of denial
This review was chosen algorithmically as the most valued customer feedback.
I have GPlan Enterprise 799 and my contract indicates that the gadget cashout Php 15,600.00 will be ammortized to 24 months. I expected my first bill to be around Php 1,449.00 however it reflected different on my first bill. My first billing statement indicated the total value of the gadget cashout instead of the ammortized value which should be Php 650.00...
Read full review of Globe Telecom
Product: Super Xclusive! Go+99 ; Service: The globe assistant just kept me waiting for several days and did not settle the problem
GCash Mobile Number: [protected]

Concerned Mobile Number: [protected]

Load Amount or Promo Purchased: Super Xclusive! Go+99

Date of Purchase: May 12, 2023

Time of Purchase: Between 8-9 AM

a. 08:35 AM

b. 08:58 AM

GCash Reference Number:

a. [protected]

b. [protected]

Channel where the load or promo is availed (GlobeOne, GCash app): GlobeOne

Globe reference no. is [protected]
Bill dispute
Your agent keeps disconnecting me I am only trying to dispute my service since i do not have an internet from May 21-26

They just ignore me and they are not even reading my complaints, why do I know because they just sending same [censored]ing spiels

You can also reprimand your chat support as it seems they are too bored to work

I only hope for my bill to be adjusted Because for the 6 days that i do not have an internet, i am working at home and i have to use my money to buy load so to continue working at home which cost me money that i am already paying for your service that is not working
Dynamic outsource solutions demanding we pay their client (globe)
Before we left the Philippines, we transferred the ownership of one of my postpaid plans to my husband because he is the actual user of the mobile number. We paid all the charges related to the transfer and balances due. We have never failed to make any payment even before the transfer. Account number change as a result of the transfer but the mobile number was retained.

Now, I received an email from the subject BPO demanding us to pay Globe an unpaid balance of the old account number. Is this a joke? Seriously, we made sure we settle EVERYTHING. They even gave us a credit because we paid more than what we were supposed to then. And now they're "demanding" us?

Just to mention that the words use by DOS in their email are threatening.

" In view thereof, DEMAND is hereby made upon you to pay our client the total amount of P 436.61 within five (5) days from receipt hereof otherwise we shall be constrained, much to our regret, to institute the necessary court actions against you and all your responsible officers to protect and preserve the interest of our client under the law."

For such a petty amount. Nonetheless, the fact that we paid all. We shouldn't be receiving any of this such. They let us transfer the ownership which proves that we don't have any unpaid balances.

Because we're overseas, we have no intention of calling Globe. Calling their so called hotline will cost us thousands of pesos for overseas call. For 436.61 php, they'll have us spend a lot because of their mistake. They have got to be kidding me.
Globe at home internet 3 days for inconvenience
No connection for 3days, every morning or twice a day ako nag cocall para sa internet los connection nmin, pero sabi ng billing department wla silang assurance kung kilan macoconnect or ma pupuntahn ng tech ang area namin, diyos ko ang laki ng company ng globe wlang communication ng call sa tech department, hindi nmn mabibigay ang nawawalng sahod ko sa tatlong araw magrereport na ako sa office namin for lost connection sa internet nmin. Walang aksyon na magagawa ang billing department para makipag coordinate sa tech nila.
Desired outcome: Please go to my area and fix my internet connection
Gcadh
Hi,

I can't access my Gcash for 2 weeks now and I Have funds on my gcash that I can't even access. I follow every instructions that your chat support given. My ticket number is [protected]. This is still an open ticket. I already answered all the questions and even submitted documentation for proof of identity but still no update from your customer service. You're chat support won't even provide any update it took 5 days or 4 days before they respond. I can't even get a hold of a live representative to fix the problem. This is really getting frustrating, I hope you understand that every people have their own circumstances and need access to their money when they need to. Kindly please do assist, I really the funds in my account.
Desired outcome: Lift the hold in my account or please kindly let me withdraw or cash out my funds from my gcash account since I really need that money
Collect Your Trust Badge
Be recognized for outstanding customer service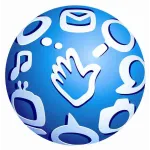 Globe Telecom

contacts
We are here to help
19 years' experience in successful complaint resolution
Each complaint is handled individually by highly qualified experts
Honest and unbiased reviews
Last but not least, all our services are absolutely free