TELUS
-
unauthorized credit card charges.
Telus customer service blows my mind with how ineffective and short tempered they are. Particularly the supervisor Jamie who is handling case [965285]. He placed me on hold while i was still speaking because he believed the "conversation was going nowhere". This was done simply to teach me a lesson. This particular case is regarding serious billing inconsistencies where since i first installed telus, there had been an overcharge on my auto payments of nothing less than $600.00 (See attached image for billing fluctuations). I called and the lady confirmed that there was discrepancies on my account due to inexplicable reasons. These discrepancies were a result of, according to her, extra charges because on some months it would be the discount bundle price and on other months it would be the non bundle price for internet and smart home services. This resulted in fluctuation of up to $65 from month to month. i have received zero reassurance that this will not happen again and have been met with extreme doubt and hostility especially from Jamie who said he wants to help but has been anything but helpful. These fluctuations negatively affected my credit score and resolving this has taken hours out of my time for a problem where I am simply the victim. Auto payments are a contractual agreement between the customer and service provider. This has been an extreme breach of trust and is shameful for a company like Telus.
TELUS
-
internet
we moved houses, call them to move the service and they told us may 10 and we agreed. Then suddenly someone cancelled our appointment for no reason and without our consent. We have been trying to communicate with the call center and all they do is pass us around to a dead end and the call will either just drop or will direct us to voice mail right away. few days later and still no call back or what so ever.

this is so no right and we will still be paying for the days that we don't even had connection till almost the end of the month and this is stupid. might as well just move my business to other provider that who deserve to be payed than to keep chasing this useless company
Desired outcome: Fix your call center and ANSWER your phone calls and VOICEMAILS!!! Fire who ever needs to be fired to fix this incompetency
TELUS
-
One of the worst experiences and dealings with a provider we ever had.
The list of issues and incompetence is too long to list of here.

Most recent: 4.29.22

I am so frustrated. I have been here since 7AM waiting for a technician and no one came- nobody contacted me. I just called Rosalinda (Telus) and she informed the technician had come around noon and left. Apparently, the technician left me a voicemail. I do not have any missed calls or voicemails; I am sitting by the front door and did not see anyone trying to come in today. This is exactly what I was concerned about and I was following up diligently to avoid a no-show.

What is going on? This is the worst service I have ever experienced in my life. I would not have been notified that the technician attempted to come if I hadn't called Rosalinda. Rosalinda- why did you not follow up with me after all the concerns about no-shows and poor service I have already communicated? When I brought this to your attention you indicated "it is not my fault, you cannot blame me."

This whole experience has been extremely unprofessional and dissatisfying. Please advise where I can file a formal complaint?
Desired outcome: At bare minimum please come and complete the service you offered. Such as installing the phone.
TELUS
-
Fibre Optic Installation in my Neighbourhood
The residents of Panamount Sq NW are fed up with your lack of communication and demanding construction workers. Firstly, we were not given any notice that your company would be working on our square, and nor were we informed that our street parking would become limited due to the number of construction vehicles left on the street, for days on end (and sometimes without being used at all).

We were terribly unimpressed when one of your construction worker's (or the third party construction worker contracted by Telus) marched up our stairs and not only rang the doorbell, but banged, multiple times, on the front door demanding that we move our parked vehicle forthwith. We were in meetings and the disruption could have been avoided with better communication on your part. It was a good thing we were home as we typically take transit to work and there is usually nobody home during the work day.

Not sure how you got this contract to install Fibre Optic lines throughout the city but we will definitely not be buying in - simply based on the lack of proper project management and community engagement. This is a black mark on your company as far as we are concerned. Maybe try to do better.
Desired outcome: Apology and promise to do better in future. Take suggestion under advisement.
TELUS
-
Overcharging and non-follow up
In December I changed my plan to allow me to go through the USA (a nearly 2.5 hour long wait time) The man on the phone said it would start immediately for a small up-charge. I agreed, and then proceeded to use my phone. 300$ plus dollars were charged.

I then Called in early Jan and spoke to James, he said he would reverse the charges (another 2 hours on hold). he did not do his job.

I then phoned in March to follow up. The fella I spoke to said he had emailed James and that he would get back to me the following Monday. He did not.

I am annoyed and frustrated by the lies of Telus' Sales reps. I just want my money refunded without having to waste countless hours being lied to.
Desired outcome: I want a refund.
The complaint has been investigated and resolved to the customer's satisfaction.
This review was chosen algorithmically as the most valued customer feedback.
March 15, 2022 - Moved into my current location in July of 2019 and signed up with Telus internet. For almost 3 years I have had several issues with my internet, mainly with the service dropping - sometimes several times a day and sometimes many times in 10 to 15 minute intervals. They reduced my bill by $20 a month because of the issues but after that it...
Read full review
This review was chosen algorithmically as the most valued customer feedback.
I am currently, March 2/22 (start of call 8:07 am PST) on hold waiting for a manager, who will be agent #4 I have spoken with this morning. On Monday I spoke to an agent requesting my dads home services be cancelled due to the LONG list of issues since he signed with them in September 2021. I asked if there was anything we can do about the cancellation...
Read full review
This review was chosen algorithmically as the most valued customer feedback.
I am writing to you today regarding the ongoing dispute between Telus Mobility and myself, this is the issue as I am stating, First and foremost this issue occurred at the very beginning of Covid-19, These are the facts, Telus Communications disconnected and canceled all my home services in August 14,2019 according to CRTC law $50.00 or 60 days because of...
Read full review
This review was chosen algorithmically as the most valued customer feedback.
While traveling to the Dominican Republic Dec. 21, 2021-Jan1st, 2022, we turned cellular data OFF on all 4 of the cell phones on my Telus account. Cellular data was not turned back on again until we arrived back in Canada on the 1st. While at our resort, we only used the hotel wifi. Upon receiving my cell phone bill this morning, I was shocked to find a...
Read full review
This review was chosen algorithmically as the most valued customer feedback.
I've been a Telus customer for years. I've recently separated from my husband and we both live in different homes now. Before I left my last home, a Telus representative came to my door and talked me into the Telus Smart Home security system. I wasn't in a good place to talk at that time, but to get him out of my hair, I signed the contract because he said...
Read full review
TELUS
-
Billing and service Dept
I Set up 2 year Hub (internet) contract for seasonal (Summer) service in August in our cottage
Requested 6 months suspension in October to be effective early November which I am eligible to do.

November I received a bill stating I had a small carry forward credit, I was in arrears in paying my bill, and I was being billed for $89 when it was a suspended account. I ask you, how can I have a credit AND be in arrears AND be billed when it was suspended. When I called they said they would fix the billing and it will never happen again, in fact the agent would personally over see my account from now on.

Wait for it….. Now December
Same bill, same credit, same statement I was overdue and they stopped service because I was overdue in paying last month! Same comment from the agent that they would fix the account and would personally oversee my account from now on.

Agent in my opinion was condescending, talking in circles, telling me he would be upset too, but did nothing to fix the problem. Just wanted me to stay on the phone and tried to convince me not to cancel my account.
Not only that but the hub was not reliable for internet service in the first place.

Done…. I am done with Telus! Horrible service from beginning to end!

THINK TWICE BEFORE GETTING INTO A CONTRACT WITH TELUS!
Desired outcome: I had no choice but to get out of the contract, pay the penalty, and get peace of mind back.
This review was chosen algorithmically as the most valued customer feedback.
Refused to sell me iPhone 13 pro max, at retail price without tab plan. Refused to replace my damage SIM card even though customer service stated I could. Simmi is extremely ignorant and just wants her commission on renewals. Zero customer service at this store!!! Wasted my time going there because the idiot employee simmi in the phone told me I could buy...
Read full review
TELUS
-
Customer service
Thursday November 25, 2021 I went to the store in Pickering Town Center on Kingston Road Pickering Ontario
We waited 45 minutes to get served and by this time it was after 8pm because one lady was taking your employees time for over one hour. The man serving us was very unknowledgeable and couldn't even answer my questions. I had to look everything up on my phone. We purchased a plan and I asked my final question which of course he couldn't answer. The other lady comes over to help and after argueing with me that it couldnt be done I explained to to her how to do it and it was finally done she knocks over the plexi glass shield and it hits me in the arm. She was obviously frusterated with the other lady who was still there waiting for her while she was helping us. She was ruid and frusterated and she shouldnt of taken it out on us there were 2 other witnesses in the room at that time also.
Debra Zalter and Carl Hilgerdenaar
[email protected]
TELUS
-
Internet and cable service crashed and no resolution
Internet and Optik TV service provided in Calgary, Alberta.
Our internet and cable service quit working on October 31 and called for support the next morning. November 1, spoke to a support person, at length, and he arranged for a Technician to come to the house on the 5th of November. I requested that the issue be escalated to a Manager, and got a call from Jayleen at 1-833-670-3030, extension #1404976 and the escalation ticket #917573 on November 3. Jayleen indicated that she was moving the appointment ahead and Technician Rob came to the apartment Nov. 4. Both Technicians that attended at the house advised us that the issue was not within the apartment rather it was no connection in the mechanical room, for some reason. Interestingly enough the apartment below us had the same issue, however they were offered to be hooked up via hard wiring while the issue was being resolved, we were not offered that 'temporary fix'. We did not hear from Jayleen at all the week following - November 8-12, as she was off for some 'personal reason', which I understand "life happens' and things have to be dealt with. However it was not until I complained online that we got another call from "Pamela" advising us that Jayleen was off but would call us back. I left another message on Jayleen's Voicemail and by this time I was VERY unhappy! I work from home and had to relocate all of my hardware to another location to be able to work... (I also advised Jayleen that I worked from home... didn't matter to her), plus I had to increase my 'data' on my phone plan at significant cost to us...because we were going over since there was no internet and no Wifi in our home... so we get to week 3, still with no service, and get a message from Jayleen that the service was still not restored... and then the next message we got from her was today, November 25, that she was closing the file. Soooo... since then we have had to get another service provider, since I cannot continue to travel to a location outside my home to work..and we are mandated to work from home, so cannot even go to my office to work...and there was still no service! Telus is in our opinion in breach of contract as they are not providing the service we had signed up for, and as far as we know the service is still not restored (as of November 25, 2021... a full 25 days from when the service failed). I now have some Telus hardware which needs to be returned since we are no longer your customer... we will not be paying any sort of penalty for the remaining 8 months of internet and Optik TV service, which was on our original term since Telus can not provide the service, as a result of the failure of their infrastructure. We are also not paying for any service which was billed in advance since we have not been provided the service. We were more than patient and feel that Telus basically ignored restoring the service and as mentioned above Telus is in breach of contract. I would like to be reimbursed for the additional data that I had to purchase from my phone service provider, but believe that is unlikely to happen. I would also request the existing service contract... (Telus account #6042970576) be cancelled with no penalty. I can also assure you that this is some of "the best advertising" that Telus could ever receive, because we will be certain to share our experience with anyone and everyone who asks... we were SHAW customers for years and were convinced to give Telus a try... boy was that a mistake... never to be repeated.
Desired outcome: Cancellation of Telus service without penalty for the remaining 8 months of the 2 year term.
TELUS
-
Unprofessional Conduct by a Sales Rep
Tonight I was being helped by the sales rep in your outlet located on Town Crest Road in Fort Saskatchewan Alberta. Initially things were okay. When she could not answer my questions she asked the Assistant Manager to help and everything was cleared quickly. The Assistant Manager went in a back room and I asked another question. The sales rep was struggling to answer and I asked if she could bring the Assistant Manager back. This clearly upset her and I said "I am not trying to be frustrating..." and before I could finish sales rep rolled her eyes at me, shook her head, huffed, and walked away in to the back room and I could hear her complaining about me in an angry tone. The sales rep and the Assistant Manager returned and the Assistant Manager readily answered my questions. I asked for the sales rep's name and employee information and was given her card by the Assistant Manager. I then informed them both I would be filing a complaint for the unprofessional and insulting conduct I was subjected to. We all spoke briefly and I explained to the sales rep I believed she had gotten frustrated when she wasn't able to answer my questions but decided I was the problem rather than her inability to articulate. Once I explained this the sales rep did apologize.
Desired outcome: More training on billing, contracts, and products. More training in articulation.
TELUS
-
Telus giving unauthorized credit
A Telus employee allowed someone at postal code V3R 5N6, Surrey BC, to open an account, fraudulently (#603695907) in Dec. 2018. They were able to use my name and inadequate information, and Telus did not ask for any verification or proof of address. As a result, three years after the fraud, I had to prove who I am and where I lived in 2018 when the crime occurred. I have spent hours on the phone and online trying to get this fixed. Talking to RCMP, Telus, checking Transunion, Equifax, the Credit Bureau in BC. Why don't the fraudsters have to prove who they are? You are giving easy credit, writing off your minor losses, the salesperson gets their commission, and the fraudster gets the TV while Telus continues raking in profits. I'm the only one inconvenienced and I'm furious at your sloppy sales methods. You can be sure I'm letting everyone know and I will never be a Telus customer.
Desired outcome: Start doing proper checks and verification before opening an account.
This review was chosen algorithmically as the most valued customer feedback.
October 19, 2020 To Telus Customer Service My Name is GIovanni Amadei and I am a loyal customer of Koodo part of Telus for several years and love their service for my Mobile Phone plan (647 278 6640), as the coverage and reliability and customer service has been great since day 1.   I am writing to you about an unfortunate situation regarding a transaction...
Read full review
TELUS
-
mobility service (client # 9570706)
I was having a problem with my mobility phone service where my voice transmission was cutting off in the middle of a conversation for 10 months and i complained it was their network. After phoning in over 20 times trying to fix this problem and the hours spent talking to many customer service reps, they kept saying it was my phone, of which i have 3, all from telus, Yes, I was given phone payment credits, but i wanted a phone where my conversation would not cut off constantly. They had me shut off the volte setting and this only cut off my transmission for 3 seconds instead of up to 10 seconds. The problem was never resolved and they told me there was nothing they could do, that it was my phone and not their network. Finally i got a text saying that telus has upgraded their volte network after 10 months and now my phone works well now with no cutting off my voice. I feel that i was treated like i was the problem and so was my phone. It was their volte network all along. I was treated like my issue wasn't important, and it wasn't any issue on their end. Now that telus has fixed their volte network, I deserve an official apology that is was an issue on their part and not mine or my phone, and sorry for not investigating it harder and that my complaint was valid. I have been a customer of telus for over 35 years, originally it was B.C. tel before i was switched to the telus company. Their Volte network was corrupt and not working fully properly, now that it has been upgraded, my problem has been resolved. I knew it wasn't my phone.
Desired outcome: An apology from the higher ups telling me i was right and they were wrong, that it was their network and not my phone. As i said i had purchased all 3 of my cellphones from Telus.
This review was chosen algorithmically as the most valued customer feedback.
Tricked int a 3 year contract for security I called to sign up for internet after having been on the phone all day and having issues all day with telus I still decided to sign up for internet and mobile. The lady on the phone told me because I am getting intenert I get a smart plug and 2 security items like a camera or doorbell/ I told her we didnt need...
Read full review
TELUS
-
U.S. College Sports stations not connected despite "automatic renewal"
I have subscribed to Telsu because they offered the U.S. College Sports package and for the last three years they have come through. This year, what a joke and nothing but frustration. Tried working with two different agents on different days, no resolve. Escalted to Complaint Department where Rose, on August 30, 2021 said in her email "Upon checking, the update just came in and it says that US College Sports will become available starting September 4th."
Further, same day Rose said, " Upon further checking, our record shows that auto renewal for US College Sports was added on your account."
OK so that would mean on September 4, the channels would be available. Well as of September 6, 2021 I do have the channels, it sayd I am "Not Subscribed" So I sent Rose another email today but this needs to be addressed, breach of faith and lack of follow through.
Desired outcome: Channels added at no cost due to inconvienance and lack of professionalism
We are here to help
16 years' experience in successful complaint resolution
Each complaint is handled individually by highly qualified experts
Honest and unbiased reviews
Last but not least, all our services are absolutely free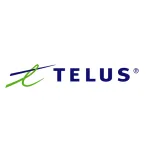 TELUS contacts