T-Mobile USA complaints
975
T-Mobile USA
-
Unauthorized $1005 in overages
After allowing autopay on my T-Mobile account, I was appalled to find that after one year they had overcharged me over 1k.

Charges were appalling. After calling to cancel a line of service on Aug 30 2021 due to DEATH in the family, They instead suspended the line and began charging me a separate $90 per month. My phone bill became 200-350$ per month for one line of service (that I knew about). I've spent 40+ hours on the phone to no avail.

After months of seeking refunds, T-Mobile has evaded paying back the money they have stolen.
Desired outcome: $1000 refund.
This review was chosen algorithmically as the most valued customer feedback.
I went to the T-Mobile website and chat que and inquired about transferring from metro pc where I Was paying 90 a month total for 3 phones and unlimited everything, they said I would need to get new 5g compatible phones I asked what free 5g phones I could get they recommended The 21g Samsung which I could get two free I wanted to get a iPhone but didn't...
Read full review
This review was chosen algorithmically as the most valued customer feedback.
I recently opened an account with tmoblie. When I went to the store I was looking for service for two lines and to get two new phones. He told me I could save money by signing up for the magenta max plan when would give me three line the third one would be free and by doing that I could then get both of the phones for free, I signed up for the plan and...
Read full review
T-Mobile USA
-
Service
I was a Sprint customer who had no issues until I was forced to change my Sprint SIMS card for a TMobile SIMS card. Since that took place I have had nothing but trouble with service.

Calls drop, Calls don't connect and I can't use TMobile Internet on the phone. I have to connect to my home WIFI to make calls and use internet services. NONE of this was a problem until the SIMS card change.

It has been over a month and a half with no help from TMobile customer service or Tech services.

I am making formal complaints to the FCC, FTC and the Texas Attorney Generals Office of Fraud since you use my bank card to access payment which in effect is Theft By Credit Card.
Desired outcome: FIX MY PROBLEM SINCE IT IS CAUSED BY TMOBILE!!!!~!
T-Mobile USA
-
Non-existent Magenta Plan for 55+ Customers?, Abysmal Customer Service
My husband and I were switched from the now defunct Sprint network last year and were promised a $50 discount if I became the responsible party because I am over 55 years old and my husband is not.

When I gave the rep my info, she stated there was another active account with my SS number and the changeover could not take place until I visited the store.

When I went there, I was told another customer had enrolled under my SS number and until their account number was corrected ,I could not become the primary account holder and save the $50.

So, forward to today ,when I spent an entire hour on the phone trying to set up this fictive (?) account in my name, only to be told at the very end, I would have visit the store again in person , present not only my drivers license but also my social security card (!) and send this additional info to their fraud department where a "decision " would be made after a credit check to determine whether I could open this account at all!

Meanwhile, we are being charged the regular rate ($156) instead of the $100 advertised.

Supposedly, the other customer corrected their SS number, but there is still a fraud alert on MY SS number necessitating extra ID on my part.

I went into the store and let them know how furious I was that these overseas reps could not (or would not) correct this self-made problem. (How is it even possible to open an account with the wrong SS number?)

T Mobile has no in-store managers or arbitrators to handle this stupid mess, so I told them I would file complaints, and pay off the remaining contract amount and switch to a better carrier with US reps who would never allow this to happen in the first place.

Mediocre service, awful employees!
Desired outcome: I would like an apology
T-Mobile USA
-
T-Mobile
Apparently being a loyal T-Mobile customer for years means nothing, they only want to give promotions for new customers or for more service like adding a line...what about us valued customers that have been with you for years, a little discount on a new phone would be nice...I just can't understand why loyalty means less than being a new customer, with new customers they might switch after the two years they pay off their phone, but loyal customers who have been with you for more than 5 years ought to get some kind of discount for staying loyal to you
Desired outcome: some kind of discount on new phones for years of service
T-Mobile USA
-
motorola pure g
I bought a motorola pure g because 2 days prior, someone had reached into my truck and stole my phone... fine and dandy...

5 days later my new motorola phone was at 17% and I forgot my charger, so I powered off the phone. after a while I turned phone on and it somehow was stuck on boot mode... so, I followed some YouTube directions to no avail... now it's is stuck on 'no boot available' screen. so I took to the exact place where I purchased, and the cashier lady said it is gonna take 3-5 business days to warrenty unit... so, they are for real... I'm phone less bcuz they sold me a piece of junk. now I gotta wait for a replacement phone, why wasn't I told that in the begining,? could they have given me another one of their hunk of junk phones? I think they should've. and now I wait for a replacement hunk of junk. maybe this time I won't put too many email accounts on the newest phone I receive, I know now these Motorola phones are lame. that's all. good day,

t. r. ivan jr.
T-Mobile USA
-
Tech 21 Cell Phone Wall Charger
I purchased a cell phone from Metro by T Mobile at 8117 Staples Mill Road Henrico Virginia 23228 on Wednesday May 4th 2022 I was not told the charger was not included. When I called the store Andrea the nasty sales lady stated I had to buy it seperate. I don't drive so I had to ask my friend to take me. I was sold the Tech 21 Wall Charger with a 2 year warranty for $30.00. Went home and plugged the phone in to charge and the charger caught on fire. Called the store

and was told by Andrea there was nothing she could do.

I sent an email to Tech 21 and was told the store was suppose to stand behind

this product. I had to go to another Metro location to purchase another wall charger. It was not a Tech 21 and it was only $26.00. I have the charger that caught on fire the box and the receipt. So I had to spend $57.00 in order to get a charger that works. All I am asking is a refund of $31.80 for the burned charger.
T-Mobile USA
-
Charges for a phone which I have never used, have no phone number belong to T Mobile
Rec'd ltr from P.O. 629025 El Dorado CA 95762 T Mobile telling me I owed $60.51 and needed to send same to T Mobile PO Box 742596 Cincinnati OH 45274-2579. Contained Account# 979819398. Gave number to call tp pay same as 1-888-310-8471. Called and the BS, no help, refusale to answer my questions went on and on! Could not give me suppose telephone number services billed to. Could not givwe me SIM Card number for tracing with local Sheriff Dwept to find out if any phone having said number existed, in my name, and in what city and state it was located. Refused to send me any Email to my homecomputer giving me any account or billing data suppose in T-Mobile file. On and on. I called the State Attorney Gebneral Office and have appoint ment next week to meet them and file interstate fraud/criminal activity charges. Theytsaid they would call the FBI and alert them to posible large scale crime ring operations, and I was informed to see local Post Master ti file formal charges with U.S. Post Office. T Mobile is no help at all fixing problem they did!
Desired outcome: I want this letter withdrawn, and a statement I do not owe then any $ and never have!!!!
T-Mobile USA
-
T mobile cell phone
I went to a t-mobile store in brown mills new jersey and bought a new cell phone and opened an account. When I got home the cell phone had no signal in my area.. I drove around my neighborhood and there was not signal so I called the store and they told me to use the wi-fi calling.. The next day I took the phone back and returned everything in perfect condition, I only had it 2 days total. They told me at the store it would all be returned and they would waive any restocking fees because it was only 2 days. They sent me 2 bills since then which I called and they said they removes the monthly charges and the bill was clear. Then I got another bill for 109.00. I do not owe them anything so a month later they put a bill for 90.00 into collections and I got the bill from them… I sent a check with the 90.00 just so they will not ruin my credit and told them I do not owe them the money but cash my check and clear out and close my account..
Desired outcome: I want my 90.00 back
This review was chosen algorithmically as the most valued customer feedback.
Today at 10:39 A. M on 4/26 I called Tmobil customer service and Spoke with Sol, I asked start a claim for my Galaxy Ultra 21 that had accidental damage yesterday. It was accidently dropped and the screen broke. Sol checked my insurance and said I had the best insurance available and she would transfer me over to the team to processes the claim and for the...
Read full review
T-Mobile USA
-
Legacy prepaid cell phone 3G to 4G "upgrade"
I am one of the thousands of T Mobile legacy prepaid flip phone users that had to "upgrade" to 4G. I bought from their pre-paid site an Alcatel go flip 4. It worked fine for a while. I even ordered one for my brother who is on the same type legacy plan. Then my phone started locking up and I'd have to remove the battery and restart. I finally figured out that it was locking up when the Bluetooth tried to link up with either one of my vehicles so I could have hands free calling. I took it to my local dealer who tested it thoroughly and was going to send it back for me. When she tried she learned that if you're in the prepaid plan the warranty is for 14 days. After that you're out of luck. Numerous call to T Mobile prepaid department and Alcatel got me nowhere. By this time my brothers was locking up using Bluetooth as well. So I figured the Alcatel was junk and I'd just have to eat the $130, and ordered a sonim xp3plus for $245. It worked fine FOR A WHILE. Then I discovered it would no longer display a text sent from a computer anymore even though I had tested it when I first got the phone and it worked fine. I noticed the problem when my email provider wanted me to change my password and sent me a text with a temporary password. The text would not display. Texts for other cell phones work ok, but not from a computer, either my PC or AT&T's. So I'm locked out of my email. More calls to T mobile tech support yield nothing. They claim it should be working. But I keep getting this nag message on my phone wanting me to purchase T Mobile direct connect service so I can get "free" SMS (text) messages. I even took the SIM card out of the sonim and put it in the Alcatel and still a text from a computer will not show up. But both of these phones worked fine for a few days.

I have a theory: T Mobile is "adjusting" the SIM cards of legacy users to cause them enough aggravation that they will abandon the plan they have had for years and force them to "upgrade" to a conventional "smart" phone. How else could phones that worked fine in the first 2 weeks suddenly develop weird problems? And one of our local T Mobil stores has a sign that states to the effect that T Mobil will support the legacy plans "for a while". How kind of them.
T-Mobile USA
-
iPhone Insurance
I have been trying to replace my iPhone under the phone insurance I've been paying or for two year. I first went into the store, they said since I was covered and to call their number an a new phone would be mailed out the next day... So, I did. It's been three weeks since I've tried to replace my phone, I've called several times with nothing but a run-around. I keep getting passed around to (from country to country) the T-Mobile representatives who are difficult to communicate. The website they say to use is useless as well, it says to then call... it said I didn't have a claim, which I do. UGH! I highly discourage anyone to use T-Mobile. Sprint was awesome. I cannot stand T-Mobile or their so called insurance company. I still have not gotten through to get my replaced. I've also been hung up on twice! We will be switching cell phone carrier as soon as I have this (if I can) get my phone replaced. T-Mobile Insurance is a sham.
Desired outcome: Still trying to get some answers on how to get my phone replaced.
T-Mobile USA
-
Lack of resolution of transfer issues
Afterno service and no results in more than seven hours of phone time and being passed around to service reps , nothing has changed. When I thought a resolution was being provided, I would get switched to another rep and start from square one with no results. Ticket number INC1386345 NO CUSTOMER SERVICE PROVIDED I FELT LIKE PEOPLE WERE HANDLING ME WITHOUT CONSIDERATION OF THIS PHONE WAS FOR AN ELDERLY SISTER
Desired outcome: New Galaxy A12 that operates
This review was chosen algorithmically as the most valued customer feedback.
Don't believe T-Mobile promotions. It is bait and switch from the start. And bait and switch every time I call them to try and claim the price I was promised. I signed up a year ago for a T-Mobile promotion promising me 4 lines for the price of three, an allowance for all three phones I turned in sufficient to cover the cost of the new devices through...
Read full review
T-Mobile USA
-
Cell Service
I signed with T-Mobile in Dec 2021. After 4 months, I dropped them. When I first signed on, they did not tell me that the nearest cell tower was 2 miles away, so the cell service was spotty. They argued they won't change bill even when I showed them pics of all my dropped calls, etc. They promised a booster, month after month, which they never sent. They gave me an "extra free" Sim card I did not need, and when I left, charged me for that "free" card. Simply put, not matter the merger with Sprint, bla-bla-bla, they still are a bottom feeder.
Desired outcome: Cancel my last bill if $110. I should not owe for service that was not delivered.
T-Mobile USA
-
They are charging me services that I never used, could not get phone to work
t mobile phone number assigned that never worked, 4785784606

I signed up for there over 55 plan with two lines for 27.50, one line never worked, the second line we finally activated 4785784607 and used it for only two weeks, the service was horrible, I wasted an entire week trying to get the 4606 number working on a T Mobile phone and never did, the second one 4607 was used for about two weeks just to see if the service in our area was worth the trouble, it was not, the records show that it was never used more than that, The bill I received today 4-5-22 is 156.36, if that is not a rip off I dont know what is. I told them I would pay for one month on the line 4607 that we used for just two weeks, and they said no, I will not pay for what I did not use.

What should I do.

my account # is 980462864

Terry Hendrix

4783065863

[email protected]
Desired outcome: Just to pay for the one month for the phone, the one line, 4606 that worked that I only used for two weeks.
This review was chosen algorithmically as the most valued customer feedback.
I bought a phone in july of 2021, after 8 months the internal storage ran out so on april 02 2022 I went to a metro pcs store at 1440 Forest Avenue Staten Island, NY 10302 DCA #2081102 I was pressed for time and annoyed that a purchase only 8 months old led me to having to purchase another phone. The sales person was not helpful, she kept wanting to sell...
Read full review
T-Mobile USA
-
Metro Pcs Customer Service and Billing
First off I am on the EBB program and have been since the start of. And when it switch the the ACB program I was told by metro and ACB I didnt need to do anything that my enrollment would be automatically switch. And it wasn't and when I tried to call someone I was told it would adjust by one person. But when it didnt I called back and was treated like a was stupid. And when I try to pay my Bill's with my Card I have chime and it wouldn't let me. It wont ever accepts my cards. I even order a new one cause it says invalid card. But it still doesn't work. They told me to fo to the store and pay. Ya pay 5 dollars more to pay my bill. I am on Disability and feel like I was treated wrong because I have issue understanding foriegn ppl. It hard for me to understand what they are even trying to tell me what to do. I just feel like they was trying to take advantage of me I have been with metro for at least 3 yrs and will be switching when I get a new phone.
Desired outcome: Having to pay my full bill when the ACB should paid my discount and plan on leaving METRO after over 3 years once I decide to get a new phone and I been wanting to so probably soo.
T-Mobile USA
-
Metro by t mobile
I had service with Metro by tmobile, since day one I have complain to them without having any services in my home. I had to keep turn the phone off and on. Resetting the network. I had to do this more the once.

I was never told I had to keep their service for six months and once the six months was up went to a new carrier, the phone was not unlock. the new SIM card was being denied by my phone. Once the new carrier sign me up Metro was deleted and was not able to use my phone. I had no phone services for a whole day.
Desired outcome: Please refund me for the services they charge me
We are here to help
16 years' experience in successful complaint resolution
Each complaint is handled individually by highly qualified experts
Honest and unbiased reviews
Last but not least, all our services are absolutely free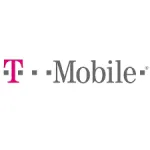 T-Mobile USA contacts