Overview of AT&T customer experience
AT&T has been receiving numerous complaints from its customers. The most common issues include poor customer service, billing errors, and unreliable network coverage. Customers have reported long wait times on the phone and unhelpful representatives. Billing errors have resulted in overcharges and incorrect fees. The network coverage has been reported to be spotty and unreliable, causing dropped calls and slow internet speeds. Overall, AT&T has been failing to meet the expectations of its customers, resulting in a negative experience.
Newest AT&T complaints
This review was chosen algorithmically as the most valued customer feedback.
The ATT.COM website makes logging on to my ATT Wireless account and my Directv Account (separate accounts) a pain in the butt. When I attempt to login the website recognizes that I have in the past logged in to both my ATT Wireless account and my Directv account, and it presents me with the choice of which username/email address I want to use. So far so...
Read full review of AT&T
Wireless service / customer service and business practices
ATT has cost me multiple days of work waiting for empty promises and correcting their mistakes. When the iPhone 15 came out, I ordered it. I was told that I needed to have someone at the point of delivery to receive it as they were shipping it overnight. Next day I called in the evening as I waited all day because I was told it would be delivered the next morning. I was then was told I was not getting my phone on this day because it was back ordered. Then I was offered $25 for my trouble as I lost a day of work. It only gets worse from there. The customer service is horrible. I have spent almost 4 hours on a frozen line with them because the representative did not want to handle their inefficiencies. ATT added a line to my account instead of transferring my old number to my new phone, and then billed me for 2 lines when on my next bill. To throw salt in the wound, it took almost 45 minutes to get that rectified. I ended up calling them multiple times, in which the line would mysteriously disconnect. See pictures below of the phone call.
Claimed loss: time and resource
Desired outcome: I want to expose ATT and make people aware that ATT is only out to rip people off. They do not care about the customer. Their only focus is to generate revenue by any means necessary even if it's through falsifying charges.
Damage contractors
Six months ago, at&t, at the head of our company warehouse instant supplies lll, at this address 8402 nw 70 st miami fl 33166, installed a fiber optic distribution tank, destroying the curb of the sidewalk and the green areas, also leaving the rubble was abandoned, the builders promised to return to fix the area and throw away the rubble, but they never came. We appreciate your help. If this is not the correct department to make the claim, please give us the correct email address to do so. Thank you for your time leon olavarrieta manager warehouse instant supplies [protected]
Is AT&T legit?
AT&T earns 94% level of Trustworthiness
SAFETY NOTICE: ComplaintsBoard has analyzed AT&T and determined that it has perfect credibility and is completely trustworthy, with a legitimacy rating of 94%.
We found clear and detailed contact information for AT&T. The company provides a physical address, 15 phone numbers, and 2 emails, as well as 5 social media accounts. This demonstrates a commitment to customer service and transparency, which is a positive sign for building trust with customers.
The age of AT&T's domain suggests that they have had sufficient time to establish a reputation as a reliable source of information and services. This can provide reassurance to potential customers seeking quality products or services.
Att.com has a valid SSL certificate, which indicates that the website is secure and trustworthy. Look for the padlock icon in the browser and the "https" prefix in the URL to confirm that the website is using SSL.
Our scan shows AT&T website is free from malware and phishing activities, which are types of online threats that can include viruses, worms, Trojan horses, ransomware, and other malicious code, as social engineering tactics used to trick users into sharing their personal information.
Att.com has been deemed safe to visit, as it is protected by a cloud-based cybersecurity solution that uses the Domain Name System (DNS) to help protect networks from online threats.
We looked up AT&T and found that the website is receiving a high amount of traffic. This could be a sign of a popular and trustworthy website, but it is still important to exercise caution and verify the legitimacy of the site before sharing any personal or financial information
However ComplaintsBoard has detected that:
Despite a high level of trust, our investigation found issues with AT&T's service, including poor customer service, lack of accountability, and responsibility to resolve complaints. Customers may face long wait times for responses, receive generic or unhelpful answers or no response at all. Only 30% of 10 complaints were resolved.
There was some difficulty in evaluating or examining the information or data present on the att.com. This could be due to technical issues, limited access, or website may be temporarily down for maintenance or experiencing technical difficulties.
We conducted a search on social media and found several negative reviews related to AT&T. These reviews may indicate issues with the company's products, services, or customer support. It is important to thoroughly research the company and its offerings before making any purchases to avoid any potential risks.
Our Verdict: AT&T is highly recommended company, but beware of poor customer service. Their 30% Resolve Complaints rating is a cause for concern. We advise using their services securely and reviewing complaints beforehand.
Internet/phone service
I have been an AT&T customer for over 20 years, and this company is the worst of the worst in regards to Internet/Phone service. Every few months they have major outages that apparently their technicians can resolve and it takes days to get your service back up and running. Before Southwestern Bell bought up all the Baby Bells and became AT&T 2.0 the service was still tops. Now it is such an embarrassment the original AT&T would have cringed. I will never return to this company ever again and I will be very outspoken as far as telling others to forget getting service from them. What a shame such a majestic company name such as AT&T would have this happen in their history.
Desired outcome: CEO, COO, and CFO all need to be fired for gross negligence.
Billing
ATT has made a series of errors and will not claim any form of responsibility, not even partially. literally yelled at me. I recorded it all.13yr customer and I was tossed around by 3 condescending CSA's. Basically called a liar, yelled over, cut off, interupted, and then came the anxiety attack. ATT has had to reverse charges for me before and this time they want over $1200 for their mistakes. They keep charging the wrong bank account and are claiming it's my fault and my only options are pay immediately or pay later. Absolutely nothing was resolved, I cried the whole hour and 20 minutes on the phone with them and had an embarrassing anxiety attack too. I had to excuse myself a moment to catch my breath. After 13 years, I have to switch companies. I used to love att. I wanted to stay.
Desired outcome: I want all of this balance wiped and the proper account numbers be in place and mailed confirmation that it has been done. Then I can stay. If not? Well, I have no choice but to go elswehere and hope they dont do it to me too.
This review was chosen algorithmically as the most valued customer feedback.
I recently received a promotional letter from AT&T to switch from existing traditional landline phone to digital phone that would allow me to keep my same phone number and my same phone(cordless). This sounding ideal to me since I had been experiencing on & off static/background noise on my existing phone. I'd had techs come out to service it & it'd work...
Read full review of AT&T
AT&T Wireless
AT&T wireless service sales representatives/agents have continued to used Deceptive Trade practices, misrepresentation regarding my home telephone account and refuses to transfer my telephone number back to the original landline status. The Wireless sales agent promise to reduced the price for the service instead the price increased 2 to 3 times the original landline service.

I have been deal with this unprofessional discriminatory behavior for almost 30 days straight.
Desired outcome: Port my telephone number back to the original status.
This review was chosen algorithmically as the most valued customer feedback.
The employees and management at this store are in incompetent & liars. They will tell you anything to get you to sign a contract, then when you find out you have been duped, their manager's response: "You have to understand that we are just an authorized reseller, and we can't do anything". Maybe if they greeted me at the door with "we're an authorized...
Read full review of AT&T
This review was chosen algorithmically as the most valued customer feedback.
I had fiber installed on 08-14-23 and was advised by the technician that the line would be buried by 08-28-23. Here it is 09-01-23, eighteen days later and no one has shown up to bury the line. This is the third time that I have had service with AT&T and both of the other times they failed to come back and bury the lines. The customer service from AT&T i...
Read full review of AT&T
Bills still after approved for the ACP
On July 1,2023 I was approved for the ACP, and was told $0 pay and to go online every month on the 11th and confirm I was still using the internet which I did. But still receiving Bills. I paid both bills as I was told it takes 1-2 billing cycles for it to show, now I am waiting for the 3rd bill the end of month and to see if $0 or $59.00. I'm a senior 75 years old and on a fixed low income is why I even applied, but still receiving these bills.

Application ID:B56573-47868

Full Legal Name:

HILDA May MILLER

Address:

2383 TEX SMITH DR

ELBERTON, GA 30635

Home phone # [protected]

Cell#[protected]

Approved 7/12/2023. Called AT&T and was told the above.

acct # [protected] with AT&T
Desired outcome: Just should not have to pay after I was approved for the ACP program and was told $0 bills.
This review was chosen algorithmically as the most valued customer feedback.
For the past five or six weeks, I have been having issues with not being able to login to my email account which I have had for over thirty years. The first few weeks the helpdesk was able to reset my password, and all was fine for two or three days and then back to the same no access. After four weeks of this same routine, the helpdesk could not reset my...
Read full review of AT&T
This review was chosen algorithmically as the most valued customer feedback.
If you are a Senior Citizen and a victim of romance fraud that includes opening a wireless account for someone to help them that turns out to be fraudulent use of the account, then ATT will hold you financially responsible and threaten your credit rating. They will demand information you can't possibly have or get and tell you to take your complaint to the...
Read full review of AT&T
This review was chosen algorithmically as the most valued customer feedback.
Hello there, This is Ophelia Garcia, the owner of an iPhone SE. I have been trying to unlock my device by reaching AT&T. Although I am not very computer literate, I managed to get to the bottom of this, but unfortunately, I was denied. I have already requested to unlock my device, but it has a SIM lock. I have a question in mind, how can AT&T have tie...
Read full review of AT&T
This review was chosen algorithmically as the most valued customer feedback.
3 weeks into my service with AT&T wireless my iPhone 13 was stolen and that was in April I tried to pay asurion the $200 for a replacement phone I had to protection advantage insurance on my account but they did not provide the equipment. Recently I was told I could not pay because I did not submit the right information as far as the latest day of use and...
Read full review of AT&T
Internet email
I have been working for appox 2 1/2 days,([protected]) trying to get my At&t and my Yahoo account synched. It used to work,but now it doesn't, I have been told that I had to contact Yahoo,but When I tried to pull up Yahoo with password, it brings up my ATT account. Why does the site say ATT -Yahoo and I can't get both emails? The site use to say "Manage another account, but I can't get it. What in the world is goin on, and why can't any one of your Reps help? I pay over three hundreds dollards a month for service,and you will continue to charge me, and if I don't pay, you will either discontinue my service or cut me off, which is totally unethicall, I am totally upset, with trying only to get the service, that I am desired. I know that you want respond, but if you don't, I will have to file a complaint. I need HELP, right away.
AT&T pole that is damaged
The damaged pole is in the median as shown on the attached map. I reported it to FPL and they said it was an AT&T pole. They said the made a report #NS106492. I am following up on it. If there is a strong wind, as we are in the hurricane season, the pole will fall and can cause serious damage to anyone driving next to it.

Please acknowledge receipt of this complaint and send me a status report. [protected]@yahoo.com
Desired outcome: Replace AT&T severely damaged pole pole
AT&T's Mistake Cost Me $1799: A Warning to Potential Customers
I gotta say, I'm not too happy with AT&T. I've been seeing all these 5-star reviews, but my experience was far from perfect. My wife and I had to switch from Verizon after 20 years just to get coverage at our rural address. We went to the store and were helped by a nice young lady, but things quickly went downhill. We wanted to upgrade our phones and take advantage of the trade-in credits, but my phone didn't get keyed in correctly because it had to be preordered. Nobody working knew how to preorder on a trade-in credit, so we were told to come back the next day. When I returned, the manager said they couldn't fix the mistake, even though it was their fault. They told me to call corporate, but they couldn't fix it either. I was shocked to hear that nobody in the company had the power to override or fix the mistake. I mean, I've been a senior operations manager and director of business development for 26 years, and I know that there's always a way to correct a mistake. But apparently not with AT&T. They told me I had to pay $1799 for a new phone or wait 90 days to see if I could upgrade with credits. It's ridiculous that a simple keystroke error can't be corrected. I told them I would post a bad review and tell everyone I know not to use AT&T. They said they wouldn't help me, but that's okay. I'll make sure to cost them more than the $598 credit they can't give me. And to the young lady who helped me, I'm not mad at you. Keep up the good work and get that boy into college!
AT&T Store Review: Frustrating Experience, False Promises, and Poor Customer Service
I went to the AT&T store near me last week because my phone was acting up. The person who helped me was pretty good. He told me about the 3g shutdown and how I would need a new phone. He explained their offer where I could trade in any old Samsung Galaxy S model phone and get the new S22 for "free". He explained that I'd need to go on a postpaid plan and that the cheapest one would be $65/mo reducing to $50/mo with autopay. My phone was a Galaxy A5 which did not qualify, so I paid to have my old Galaxy S3 shipped to me from Canada.

After receiving the S3 a few days later, I returned to the store. All staff members were busy, so I was placed first on the queue and was given an estimated wait time of 20 minutes. 50 minutes later, I was getting concerned that I wouldn't have time to resolve my issue, so I asked a staff member, "Hey, once someone starts helping me do you know how long it will take to process a trade-in for the S22?" She informed me that they did not have any S22s in stock, so I asked if I could order one. She told me to go home and call AT&T customer service where I could order over the phone, and she gave me a note with the phone number.

The next morning, I borrowed my roommate's phone and called the number on the note. The automated prompts were unhelpful to me, and I had a hell of a time trying to get through to a human being. After a couple of attempts, I hung up and called the store back to ask if they knew when they would have more S22s in stock. The man didn't know but told me that I could order one in, and I told him I wanted to do that. He told me I had to come into the store for that! I explained that I was just in the store yesterday and that when I asked to order an S22, I was sent home. He made it clear that it wasn't his problem, and before hanging up, I asked, "The number I'm supposed to call is (number on the note from the other employee), right?" He said no and gave me a completely different number.

I called the new number and, after some time struggling to speak with a human being, I eventually made it through to Niel. Niel was pleasant and made an effort to help me, but when I explained the trade-in deal for the S22, he told me that the offer had expired. I explained that I was just in the store yesterday where it was valid, and that I was looking at the offer on the AT&T website as we were speaking. Niel transferred me to sales because they would better understand the current promotions. After some time on hold, the line went dead.

I returned to the store. I explained that I would like to order an S22 using the trade-in deal. He started putting me through the process and asking about various options. As I answered and often looked for the cheapest options, he muttered, "You're killing me, man." Keep in mind I didn't even want a new phone, I needed a new phone because they shut down 3g. I let it slide and told him that I wanted the postpaid plan that the previous employee had told me about, which was $65/mo reducing to $50 with autopay. He told me that there was no such offer and the cheapest was $75 reducing to $65. I asked if he could check with the employee I first spoke with as I was certain what I was told. He didn't. At $25/mo more than my current plan, that "free" S22 would cost me $900 over the 3-year contract. In the end, I walked to Best Buy where they were infinitely more helpful, and I purchased a Galaxy A13.

Throughout this nightmare, I was riding the bus back and forth (with no phone to help facilitate the process), I spent all week without phone service, I paid to ship my old phone for no reason, and I lost multiple full days during the busiest time of my master's degree. Thanks, AT&T. It was a frustrating experience, and I wouldn't recommend AT&T to anyone.
AT&T Internet Setup: Frustrating Experience with Lies, Bugs, and Misinformation from Customer Support
I had a really tough time trying to get internet set up at my place with AT&T. It took me a whole week to get everything sorted out. First, I had trouble using my email as my account name because someone else had already used it as their user ID. I don't know who did this, but it was really frustrating. When I called customer support, they lied to me and told me that I had to have a temporary user ID in the form of an email. They set my temp user ID to my email with the email provider replaced with att.com. They assured me that there would be no issue with the scheduled setup and that they had to call the previous account holder, but it wouldn't be a problem.

They also told me that my request for my email to be removed from the other account's user ID would be escalated. They asked me what time I preferred to be called, and I told them 2 PM. However, I never received a call at 2 PM. Instead, I got called repeatedly at 8-9 PM on Sunday when I was asleep, and then again at 9:30 on Tuesday while I was on my way to work. On Sunday's call, they told me that there was actually an issue, and that the installation might be delayed. I was really upset because the first agent had guaranteed me that there would be no delay. I told them that if they couldn't promise me that there would be no delay, I would cancel and go with Comcast. They said they couldn't promise that, so I asked them to cancel the installation and delete my account. However, they only canceled the installation and didn't delete my account.

The Monday call was even more confusing because they told me that there was no way to get the other account to change their user ID. I was really frustrated because my account should have been deleted. I decided to try to sign up through the website, but it was a massive waste of time. My account was bugged, and any action I took caused the website to repeatedly redirect me through a bunch of pages that ended up depositing me back on my profile page. Additionally, it showed me as subscribed to a 2 gig plan that I never signed up for. I had initially signed up for gigabit, not 2 gig, and that was canceled on Sunday.

I spoke with support, but they ignored me when I told them I wanted to sign up on the website for multiple reasons. Eventually, they escalated me to their floor supervisor who literally misread me telling them I never signed up for this line as me wanting another line. I tried to call them, but I got similar treatment. Today, I received an email with a code for a $300 reward card, so I decided to give it one more shot. I tried to sign up, but I got the same redirect train, so I decided to give up and go with Comcast.

I attempted to delete my AT&T account, but it caused the same exact redirect train. I attempted to chat with chat, but they refused to help me and demanded that I call the phone number. In the transcript, the worst thing I said was, "I'm just trying to sign up for internet. Why does it have to be so difficult? It feels like this is completely pointless." I was not being rude or demeaning to any customer service agents.

I called the number and got put on a callback list. Eventually, someone called me back, and I told them what had been going on and that I just wanted to delete my account. They began working on it a bit, and I signed into the profile to get the account number. While on the phone, I noticed that they had finally canceled the 2 gig internet that I never signed up for. I asked her if she thought this was why the website was not letting me sign up, and she said it might be. I said I was going to attempt to check and see, and she replied with ok. I went to attempt to do it, and after about 10 seconds, she told me that she deleted my account, literally while I was attempting to sign up again.

Overall, my experience with AT&T was really frustrating. It took me a whole week to get everything sorted out, and I had to deal with a lot of lies and misinformation from customer support. The website was also really buggy, and I had a hard time signing up for internet. However, I did receive a $300 reward card, so that was a nice surprise.
AT&T Combined Billing Nightmare: $10 Discount Disappeared Without Explanation
I signed up for AT&T's combined wireless and Directv bill promotion back in March of 2016. The reason for doing so was because of the $10 off my bill each month promotion. When I called to combine the bills, I asked how long the promotion would last and I was told I would receive the $10 off as long as I maintain both services. However, this past January, the $10 discount disappeared from my bill. I called customer service to explain the situation and the representative issued me a $10 credit, making me think the issue was resolved. But when I received my February bill, the $10 discount was still missing.

I called customer service again, but the first call had me on hold for at least half an hour before I talked to someone. When I finally spoke to a representative, I had to explain the situation multiple times and was put on hold several times. After 56 minutes, I was disconnected. I called back and waited another 20 minutes or more before finally speaking to someone. After 39 minutes into the call, I was disconnected again.

Feeling flustered and frustrated, I called a third time and was told my approximate wait time was one minute, but it ended up being another 20 minutes or more. When I finally spoke to someone, I requested to speak to a supervisor. After being on the phone for 25 minutes, I received a call from a number I didn't recognize. The AT&T Protect app said it was a telemarketer, so I ignored it at first. But when I received another call a minute later, I answered and it was an AT&T supervisor calling me back from one of my previous calls.

After all the calls I made, I was told that because I enrolled in April of 2018, the offer was only good for 12 months. However, I enrolled in or around March of 2016, which I was able to prove with my paper statements. Then I was told it was a 24-month promotion, but that would mean the $10 discount should have ended in March 2018. Despite all of this, I was not able to get the $10 combine bill discount reinstated, but I did receive another $10 credit.

I am now hesitant to keep my bills combined, as I fear it may create another nightmare if I try to uncombine them. I am sharing my experience in hopes of finding others who have had similar problems with combined billing or to warn others who are considering combining their bills.

After hearing from someone at AT&T, the issue has still not been resolved. No one knows why this happened, and there is speculation that the offer wasn't the correct one that I applied for. I also wondered if moving had caused me to lose the offer, but I haven't received an answer to that either. It is frustrating that AT&T, as big as it is, can't solve a simple billing issue. If the offer had expired, I should have been given that answer. If the offer didn't expire and the problem was a glitch, it should have been as simple as reinstating the $10 a month credit. The last I heard anything was on April 9.
Collect Your Trust Badge
Be recognized for outstanding customer service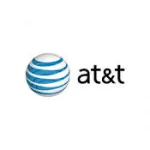 AT&T

contacts
We are here to help
19 years' experience in successful complaint resolution
Each complaint is handled individually by highly qualified experts
Honest and unbiased reviews
Last but not least, all our services are absolutely free