Verizon
-
4G LTE Home Internet.
Around 3/16/2022 at approximately 12 pm. I attempted to check the availability for 5G home internet service only to be told that there was no home internet services available, which appears to also includes 4G LTE. Since my Brother has 5G service for his cell phone at my address, I suggested to the Verizon CSR that they may need to have a technician perform a site survey so they could provide a more accurate response, the CSR was less then helpful, I also discovered that Verizon offered 4G LTE Home Internet service, which also provided Home Internet services with no annual contract or data caps, which was also stated as being unavailable at my address, I'm sorry, however, I connect every day to the internet utilizing 2 Verizon Jetpack devices and one smartphone mobile data, every day mind you, on their 4G LTE network, I am even filing this complaint via the same connection right now, there is no way they can honestly state that 4G LTE Home Internet services is not available for my address when I actually connect to the internet using their devices to that very network, this company totally refuses to allow me to get any plan which doesn't include a cap on data so they can throttle my unlimited plan at 15gb every month to such a degree that an old 720 baud modem would be faster. I have no other options for internet access because I live in the middle of the woods and comcast and AT&T will not provide services because it will cost them way too much money to run cables and connect a single house.
Desired outcome: What I would like is for Verizon to allow me to purchase at least the 4G LTE Home Internet service so I can finally get broadband service and truly have unlimited service with no data caps.
Verizon
-
promotional offer
November 3 2021 I ordered iphone 13 with a promotional offer to return my old device for a $600 credit. because of a back log I had to wait 30 days for phone. Shortly after I had a death in the family and traveled back east. I called my verizon rep and asked if phone would be delivered early, was told no. I arrived home on dec 3rd and found the phone had been returned and given to the next in line, fed ex tries 3 times to deliver phone and then returns it. Verizon canceled the transaction and refunded me. Not a huge deal, I called in to phone rep and was offered new promotion now the credit was $800. Great! another 30 days to wait for phone but not end of the world. Rep told me not to use original return label for old device, another one would arrive with new phone. Return label did not show up. After 45 days of support tickets, having to re explain the loss of my brother and what had happened I was told the device had to be returned within 30 days of original order. They would not honor what the phone rep offered and because the customer service took so long i was past the point of returning the new phone. So i ended up paying full price for the 13 with no recourse. They refused to honor their promotional offer and was the worst customer service experience of my life. I was a 22 year verizon customer, they DO NOT care who you are or how long you have been with them. I will be leaving verizon as soon as possible. My advice is use a different company. There are so many bad reviews for verizon this will be lost in the mix but I hope with all the horrible experiences I'm seeing on line this will eventually hurt their bottom line. Verizon is big enough not to care about one life time customer but never too big to fail.
Desired outcome: honor their promotion offered by the sales staff
This review was chosen algorithmically as the most valued customer feedback.
Date : 01/24/2022: I got a new Verizon wireless phone line from a Verizon authorized dealer at E 86th street. I was told since I got my own instrument I will get in mail a $500 coupon within 2 weeks. I waited for more than month but didn't get it. I called the Verizon customer care number. After multiple attempts I was able to talk to a person who told me...
Read full review of Verizon
Verizon
-
Cannot get credit for phone never received
In January of 2022 I upgraded a phone online on Verizon's website. FedEx delivered an empty box - the phone was stolen. I contacted Verizon right away and they canceled the order - but still charged me for the activation and sales tax on the upgrade that I did not receive. I was told to order a new phone/upgrade online - but could not do this for OVER a month as they still showed the upgraded phone on the line. After 3 online chats and finally a phone call over the next month, I was able to order the upgrade - and picked it up at a store. Each time I was told the credit was coming. I got reference numbers each time. Now on March 10, I reached out again. and was told that had no record of an upcoming credit. SO, I STILL WAS CHARGED $35 ACTIVATION FOR A PHONE I DID NOT RECEIVE AND $47.62 IN SALES TAX ON A PHONE I DID NOT RECEIVE. Why is this so hard? No one at Verizon knows how to spell customer service! Don't see me staying long with Verizon.
Desired outcome: I want a refund of the activation fee and sales tax.
Verizon
-
credit never received
I ordered an iPhone 12 through the Verizon add a line, get an iPhone 12 for $5/mo on Dec 18. It didn't check out at that price immediately so I checked with online chat (Lorenzo) & he said it would be credited back. I then had other issues with upgrading 2 lines which after EIGHT hours of online & text support were finally resolved with Riley & some other unnamed agent who convinced me the add a line promo would be credited to my next bill. I reached back out about the add a line issue on 12/19 and was again assured that I would receive a credit and to reach out if I didn't see it. On 01/08, there was a chat with someone who then dumped me off to Eva, then on 01/09, it was Adrian. Every time I was assured to just wait, Adrian specifically stated it could be 1-2 billing cycles before I was credited. Then on 01/10, I get a random text from Devin stating the same thing! 1-2 bill cycles. On 02/18 I reached out because there was an issue with an international call which was eventually resolved but I also inquired about the add a line promo because I was on the 2nd bill cycle with still no credit showing up. At that time he said he was submitting a promo correction request and I would receive a confirmation e-mail in 7-10 days. I never received one, instead I went into the support portal and saw where they were trying to now say that it was tied to having an unlimited data plan! That was not in the promo ad & was NEVER stated up to that point by anyone. Don't you think someone would have seen this sooner?! Including at the point I ordered it and was using their online chat? Also, I had tried to call in but their phone system would only direct me to online chat. Since this time, I have reached out & texted with Alan (02/28), Elena (03/03), June (03/03), and the last person who probably was too afraid to give his name after I said I am filing a complaint. Verizon's online chat and customer service is ridiculous. Every conversation has to be started over completely, even though they will access your previous conversations but then make you repeat yourself ad nauseam. I have copies of every conversation including online chat and text support! I have attached the 1st but every conversation looks like this. I am not showing my phone number here but in every conversation I provided all information so they could specifically see my account! Me asking "Are you sure?" and they continue to assure me that yes, a credit will be applied!
Desired outcome: I would like them to stand behind their online service/sales team and honor the promo they promised would be credited to my account!
Verizon
-
Cell service
We have been customers of Verizon for over 20 years. In late 2021, Verizon was offering free upgrades to iPhone 13's. We live over an hour from the nearest store and made appointments to take advantage of their offer. The first appointment was not possible because the office was closed. I received an apology by email. Fine. But when it came time for the next appointment, they said we would have to go to an Apple store. As far as I am concerned, this was a bait and switch.
Desired outcome: Upgrade our phones
Verizon
-
Complaint
I spent over 2 hours with the help of a cell phone person at walmart who deals with cell phone co. We where put on hold for 45min. And after 2 hours we where finally told that everything went through. Then they said I had fraud against me. So the man that was helping me told them I wanted to cancil everything. A month later I got a bill from them. I called them and I wrote to them telling them I

Don't deal with verizon. Yesterday I not only got a bill but a letter saying this is going into collections. I called them and blasted them and told them if it wasn't taken care of I would sue them. Their responce was we will check into it and review the matter. If I didn't hear anything in 48hrs. To call them. I got off the phone and wrote them a letter saying the same thing I told them on the phone. Ppl if you have verizon drop them and go somewhere else. Avoid verizon all together
Verizon
-
Hot spot return label
Due to inclement weather in N.C. I was given by your customer service a 4 day extension to return a Hot Spot. I was on the phone with an agent for 1 hour and 10 minutes and was disconnected. She was going to discuss a problem with a supervisor because she was unable to send me a 30 day return label. Additionally I was told by a previous Verizon Rep I could return it to a Verizon Store but wasted 30 minutes there and was told they couldn't accept it. This is absolutely the worst customer service I have experienced with Verizon Wireless and I have been a customer for at least 30 years with brief interruptions trying to get better customer service with other companies. However the reception is much better with Verizon but now feel enslaved to poor customer service once again. My name is Jennifer Brumer, my phone number is 704-560-6801. My email address is [email protected] however I was sent a link for the label but was unable to print it because it said I was out of the 30 day policy.

Please send me a printable 30 day return label. You can send it to either [email protected] or [email protected]

Thank you for your help with this I hope.

Jennifer Brumer
Desired outcome: I need a 30 day return label for my hotspot.
Verizon
-
Original online sales order was inaccurate and costs us time and money
online order was for 4 lines from ATT ported over along with 4 new gold 256gb iphone pro13. What we rec'd was a pro 13 MAX, and a 128gb pro13, along with 2 correct pro13's. The account billing mysteriously was set up (in error ofcourse) into 2 accounts not one as ordered. One line on its own account (we knew nothing about it) and three lines on another separate account and billing.
Because phones arivved at different dates in December and January we did not discover this error which caused a past due on the errored single line acct., as well as addon charges for it was a single line. Equally when I pais the past due with a VZ rep. I was not told there was a $10.00 fee for paying on the phone through an agent. (Note: the agent recommended I pay through her rather than go online to pay- eventthough I had gotten all 4 lines placed in one single acct. and was on paperless billing and autopay.

All 4 trade-in cellphones which were to get an $800.00 credit have not yet been credited, but rec'd, and one we are being told is locked so we may lose all of our credit (yet in fact the cell phone was properly unlocked and the sim card (ATT) removed, and the "find my iphone" disabled as instructd online by a VZ rep.

As account holder, I have and still are trying to fix the mistakes and errors by this company on a simple 4 line transfer from ATT to Verizon. Costing me many hours beyond 45 documented. IE: today over 4 hrs on text and cell with VZ reps.
Desired outcome: Complete credit of $800 per phone trade-in as contracted and compensation for time and costs due directly to Verizon sales errors.
Verizon
-
Iphone 12 upgrade processing failure
Mid-Dec 678-371-8781 Our Iphone7 forced an update that failed. Not your fault. The verizon rep convinced us to upgrade to a current model which we agreed to. Upon accepting the terms and conditions is where the trouble began. I accepted and the system sat there and spun for over 15 min. Something obviously went wrong. This WAS your fault. I called the rep they said it was accepted and was shipping the next day. next day no confirmation called again and told it wasn't accepted then it was fixed after some time with them and would ship the next day. Rinse and repeat 3 more times with 3 more reps. one rep literally got on my phone looked over the process and realized it was accepted. Again told it was resolved and would ship the next day. Still no Joy. A week of this goes by and finally get a call from a rep explaining something went wrong and we have to cancel and redo the order. Really? After a week without a phone and repeated calls? I did cancel but had another iphone 7. We were on vacation and my wife needed her phone. So I took both 7's to a iphone store 50 miles away and had everything transferred to my good Iphone7. It wasn't a new one but we finally had one that worked. So a week of our time, 100 miles, and 4 hours later we end up with the same thing we had when we started. Considering the level of incompetence experienced here and the time expended to get nowhere, I feel some kind of restitution is warranted. I am a long time customer but at this point I am considering other options. Feel free to call me anytime. Bruce
Desired outcome: Some kind of restitution.
Verizon
-
Charges for a cell telephone number that was close on april 11, 2021
My name is Elizabeth and Michael K. Fras. My tel. No. is 508-943-7411. My address is 15 Aldrich St. in Webster, MA 01570. My email is [email protected] I have a cell number 617-699-3343 so as my Husband to 617-699-3081. We were with Verizon Wireless up to April 11, 2021. We no longer could pay the charges from V W. We did transfer our business to T Mobile on April 11, 2021. We close both our numbers with VW but they just close my Husband's number 617-699-3081 but they continue to charge for my number 617-699-3343 to the end of December 2021. Now they got a collection agency after me. I have all documentation.
Desired outcome: I would get my money back that I over pay them and finish the problem with them.
This review was chosen algorithmically as the most valued customer feedback.
I recently "Upgraded" to a new plan, with "unlimited" data, at a slightly higher price, and was induced to auto pay through my bank. What I wasn't told was that I would lose my personal hotspot with this change. I rely on that hotspot because I live in a remote area. I contacted customer support, via chat. That is when I found out about losing the hotspot...
Read full review of Verizon
Verizon
-
Disconnecting phones
I've been trying since August to have my cell phones disconnected because they do not work anymore and I no longer need them. The last time I talked to someone they assured they would no longer be on my bill. The next bill comes and lo and behold they are still there. I don't know what else to do. I've sent e-mails to no avail and tried calling which still has not worked. I stayed on the phone for 2 hrs. on Monday and no one answered. I don't know what else to do. Can you help?
Desired outcome: That my phones go away and my bill is straightened out.
Verizon
-
Credit reporting
Purchased a MiFi and data plan for my "paid in full" iPhone on Jul 16th that failed to receive an operable wireless signal and attempted to return MiFi and cancel data plan with in 3 hours but my request was refused with clerk stating that I had to wait 24 hours to return it. Hours later Verizon locked my phone out. The next morning I went to Best Buy thinking my iPhone was broke and the geek squad informed me that Verizon had locked my phone and Verizon advised the geek squad to send me to Verizon's corporate office to have the phone unlocked. They unlocked my phone but refused to take the MiFi and instructed me to return it to their authorized dealer Russell cellular. I go back to Russell cellular again and make my second request to them to take it back and I'm threatened with extortion claiming that my auto pay would not be turned off unless I paid a restocking fee. I replied that I just came there from the corporate office who stated that I did not have to pay a fee for only having the Mifi for less than 24 hours. So I pay the fee, file a BBB complaint and was refunded. Auto pay was still left on with Verizon. Then I file another BBB complaint and receive 3 email apologies from Verizon executives insuring me that this would not be negatively reported to my credit report. Then a debt collection agency come after me and that gets settled favorably on my behalf. Then in November I'm contacted by mail for a negative report submitted on my credit report and I dispute that. Verizon states that the report was CORRECT and will stay on my credit report as delinquent for the next seven years and FRAUDULENTLY states that I made a payment on Oct 31st to reflect a zero balance due. The Consumer Protection Bureau has forwarded my complaint submitted with supporting documents to the FTC for review.
Desired outcome: The Truth
Unbelievable how the credit reporting agency fails again to protect even the honest consumer when it involves a dispute with Verizon.
This review was chosen algorithmically as the most valued customer feedback.
Friday 12/24/21. My loan company and I attempted to make a conference call to get details for my home loan paperwork. After holding for an hour for an agent the call disconnected. 12/24/21. I chatted with an agent attempting to get the same information sent to me in an email. Agent indicated one was sent with information, The email I received directed me...
Read full review of Verizon
Verizon
-
Internet Frontier
Their response time to an emergency outage is outrageous. My mother in law's service has been completely down since 12/9. She is legally blind and my father in law is in poor health and requires nursing visits several times a week. Without their phone they feel helpless. Frontier offered an service date of 12/15 or 6 days later...and this is their "red flag" service based on their urgent health situation. They have been customers for almost 20 years. There's NO excuse for their lack of response
Desired outcome: Timely repair service
Verizon
-
Verizon Home Phone Service
Over the past 5 billing cycles (June-October 2021) I have been innacurately charged for calls to the National Directory Assistance (411). Nobody from my household ever makes calls to this number. I have 100% confirmed that, yet I consistently see charges on each bill associated to calling this service ($2.99 for each supposed call).

I have contacted customer service each month, and after the same rigmarole each time, Verizon has agreed to remove the charges from my bill. We even had a technician come out to the house who couldn't give us a reason why this would be happening. As far as they're concerned, there's no problem with the service.

I have researched this online and found 100's of similar complaints, some claiming that Verizon does this intentionally to upcharge customers unknowingly. I'm not going so far as to make that claim, but what I will say is they do not have a solution in place other than discounted the charges after you complain. If you have opted into automatic payments, there's a high probability that you won't even notice these charges occurring. At the least, it's corporate irresponsibility not being able to block outgoing 411 calls. At the worst, it's fraudulent activity that's clandestinely fleecing its customers.
Desired outcome: Force a block on outgoing 411 calls
This review was chosen algorithmically as the most valued customer feedback.
I was asking for a extra few days to pay the rest of my past due balance which was granted and said to be in compliance for my services not to be interrupted. I was then sent a that would verify the fact that I have made arrangements in case of my services being interrupted before the program I am awaiting on to take effect and in that message, I noticed...
Read full review of Verizon
Verizon
-
Customer service
Switched over from Straightalk to Verizon and spent 4 hours there trying to get our new Verizon phones connected. Was told the Wi-Fi or internet wasnt working properly and said they reported it to Corporate but nothing ever gets resolved? After 4 hrs with no results, we had to leave our old and new phones with them to get this problem resolved...(09/07/2011). Hopefully we will get our phones in working order today! We are so sorry we chose to go with cell service with Verizon and sitting in their store for 4 hrs and nothing was resolved! The associates in the office were great but said they always have a problem with their Wi-Fi or Internet but corporate does nothing to resolve this. Incredible waste of time..4 hrs? Worst purchasing choice of our life! Retired after 35 yrs of service with ATT and 6 yrs service with Trenton Telephone provisioning service for Internet etc.
Verizon
-
Data plan
I have a business account with Verizon which includes 2 phones + iPads. I pay $200+ a month for the plan. My "unlimited" data package has has problems with accessibility off and on for several months now. The data plan for one of my phones has been inaccessible more than it has been accessible the past month. Sometimes for days at a time. I have spent hours over many different days talking to customer service with no permanent solution. This morning I wake up to find out my hotspot is not working.
Desired outcome: Resolution
We are here to help
16 years' experience in successful complaint resolution
Each complaint is handled individually by highly qualified experts
Honest and unbiased reviews
Last but not least, all our services are absolutely free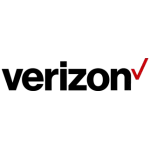 Verizon contacts