Sam's Club complaints
700
Sam's Club
-
Employee
Today I went into Sam's club and was help by an associate while checking out due to my large cart. When I went to the exit door to have my receipt checked the employee was very rude. She started to yell at me that I did not scan both packs of chicken, but only scanned one pack twice and there was a price difference of $2. I told her an associate had done the scanning for me and she told me there was no way. She then told me with attitude to go to the customer service area and threw her arm in the air pointing in a direction. I kindly asked her if she could open the rope so I could turn around and go there to fix the issue. She then again with attitude yelled at me no. When I got to the customer service desk I told the lady there what happened and she was very apologetic and helpful. I spent nearly $700 during this trip and come here weekly for my grocery shopping for my home and office. This older lady who was checking the receipts today was so rude and it honestly ruined my experience. I am a loyal customer and feel as though issues like this should be handled without attitude or yelling.
Sam's Club
-
Simpson Pressure Washer MS61001-S
I purchased the power washer on line from Sam's on 7/2019. Since it was late in the year, I had no reason to use the power washer.

So the next and only time I used the unit was to clean my Toro mower. At that time I shut it down for the winter. The next time I tried the power washer was this June, and the unit failed to work. I was told by the manufacturer that the pump was only guaranteed for 1 Year. I was told that one of their service department near me was Northern Tool in Asheville, NC. I took the unit over there and was told by the service rep. that they didn't work on that model

, because of the type of pump that is on the model that I purchased from you. I have been turned down on any help with any help on the warrantee, I'm asking for some help from Sam's Club. I noticed that that Model is still being sold in the local Sam's. I just want to let your company know that if that is the kind of product that you sell and the manufacturer is not willing to work with a customer any better than this, you should take a hard look at removing their product from your stores. Thanking you in advance for any help you can give me. Again I used this one and only one time. Tom Macon 828-628-2278
Sam's Club
-
Optical Department
I went to the optical department at Sam's Club in Corpus Christi. They were very friendly and I picked out a pair of frames. When I got the new glasses back they were not correct. I took them back in, they checked them with their machine and said "no, these are correct, you need to go back to your eye doctor, he must have made the mistake." I went back to my eye doctor, he re-checked my glasses and my eyes and said that the glasses were not the prescription he wrote and that Sam's had got it wrong. I sent back to Sam's again and they continued to insist that it was the eye doctor's fault. I went to a separate eye doctor and she said the same thing, Sam's got it wrong. I tried to call Sam's corporate offices, this was a nightmare! It took numerous calls, getting transferred to dead-ends, waiting on hold forever etc. I finally got the "right" person who took my info and said I would be hearing from Sam's via email to resolve this issue. That was a month ago and I have heard nothing. Now I have a pair of glasses that are useless because I can't see out of them at all. I will have to pay out of pocket at a different optical place if I want to actually be able to utilize the glasses. You would think that Sam's would want to know if their machine was not reading the prescriptions correctly and that the glasses they made were wrong! I will never go to Sam's for glasses again and will tell others the same. I may not re-new my membership, I feel unheard and ripped off.
Desired outcome: My insurance should have been reimbursed so that I could get new lenses somewhere else.
Sam's Club
-
Terrible Service at Sam's Club Pick and Pull
I ordered several items from Sam's Club Online for pick up outside at my car

I never got an alert on my phone that order was ready

I called after the scheduled ready time and it took me 10 minutes to get through in order to be told that it was a computer error and that my order was ready and they would be out as soon as i arrive

I waited 15 minutes calling several times and they told me they would be right out

I tried to call to ask to speak tp the Manager and i was put on Hold for 5 minutes

I finally received a message that my order was ready for pick up after i picked up my order

this happened at Waukesha, WI Sam's Club at about 4:30 PM on 5/23/22
Desired outcome: I would like to be acknowledged as a customerBad service is not OK
Sam's Club
-
Not the same price
We looked at a generator on sams web site it was $499.98, we went to get it and it was $579.98.We called the manager he said that $499.98 was pick up price and i could order it and come back in 4 hours and pay $499.98. I told hime i was here and could take it but was still told i needed to wait 4 hours to get the $499.98.we also needed a bed frame web site was $44.98 at the store it was $44.98 how am i supposed to know what is cheaper if i order and wait 4 hours.I went ahead and got the generator but feel sams should give me the same price that is on the web .They need to tell the price difference if there is one.thank you
Sam's Club
-
Wrongful termination
Found out I was pregnant stopped my medication for my PTSD and went to work as normal and over reacted and had a panic attack and walked off the job... I had no attendance point write ups nothing and I was terminated. I was a a cake Decorator for two years... I even always helped other employees if I could stayed over my time when needed... I applied again to work back in bakery like 6 months after and got an interview and they still wouldn't bring me back.. I'm a hard worker and companies shouldn't be throwing out good workers like their trash and this company definitely does just that they do not care about their employees then I tried getting unemployment and it was denied...
Desired outcome: None they didn't want to make it right.... And are still struggling to keep up with cake orders because they can't find employees who will stay.... give me my job back would be the solution but we know that isn't going to happen.
Sam's Club
-
Never able to log into my credit card account
I get an email stating my monthly payment is ready to review and I can NEVER get logged into my account. I click the log in button and takes me to samsclub.syf.com/accounts/login and all I ever get is a blank screen. I go into my sams.com account and try and log in that way and I get the same blank screen. This does not happen with my other syf accounts. Only Sam's. What is the deal? This is very disappointing.
Desired outcome: To get a better solution to the website
Sam's Club
-
New Purchase Policies for Gift Cards
We are a business and have been purchasing needed gift cards with our business credit card. We were told recently that the policy has changed. We can no longer purchase gift cards with our credit card. We must use a debit card, which is not safe, or a Sam's Club credit card, which we do not want.

This is horrible business practice. There should be a little more versatility for business owners shopping at Sam's Club.
Desired outcome: There needs to be a better way to keep theft down than making it harder for your good customers.
This review was chosen algorithmically as the most valued customer feedback.
Hello, I was in Sam's Club on Tuesday May 17, 2022, at approximately 10:15 am SAM's 8050 North 124th ST. Milwaukee, WI 53224 with my sister, we selected our items one of which was a member's mark garbage bags the top of the box was ripped open I thought I can ask the manager if he can lower the price as he did approximately two weeks ago on some garbage...
Read full review
Sam's Club
-
Plus membership
I paid for a plus membership so that I can shop before work hours for my office supplies on my way into work. Now you have done away with special hours for plus membership, thus making the cost I pay extra for the plus membership a scam! You owe the difference back for the cost between standard and plus, seeing that I am having to shop after work on my own time with everyone else!

Sincerely

Tonya N, operations manager
Desired outcome: Refund of my plus membership
Sam's Club
-
Resin Urn planter
I purchased 2 resin urn planters in summer 2021 from Sam's Club, Boardman OH, with the guarantee they would withstand the winter weather and they have cracked from the inside out. They were $59.98 each

From Sam's club website:

The weather-proof and ultra-tough construction allows you to enjoy your planter all year long with very little winter preparation. The UV inhibitors within the resin allows for a long-lasting fade-free performance.
Desired outcome: I would like a refund!
Sam's Club
-
Alcohol sales policy
On May 15, 2022, at approximately 1230 hours, my wife (49 years of age) and I (51 years of age) was assisted in the self checkout line by a not so friendly employee at the sams club in Slidell Louisiana. We were told that both of us needed to provide an ID to purchase a 24 pack of Mikes alcohol drinks. I produced my drivers license, but my wife didn't have her drivers license on her at the time. We were very rudely denied the right to purchase this item. Insane policy! Very upset with sams club!
Sam's Club
-
in general shopping experience
I have been shopping at SAMS for many years and I spend at least $400.00 month shopping there. I upgraded to Sams plus card probably five to six years ago. I do not shop much at the one off Sheridan because of an incident there doing Christmas years ago. I filled out a survey but was never contacted about it. So I started shopping at the large store off of Highway 75. On Friday May 6, 2022 I did my regular shopping there and took every item out of the basket and put them on top where each item could be scanned including the case of Dr Pepper in the blue container. The cashier politely went to the rear and took the Dr Pepper off top and put it in the basket. I asked her why did she move it. She rang every item up and I was ready to go and I said thank you. The lines was getting longer and there was a couple behind me that did see her remove the Dr Pepper. As I was heading to check out the lady was going though items and stated that I did not pay for an item which I thought she was talking about the listerine which I always purchase two. Then she stated that it was the Dr Pepper which I said I paid for everything. She stated that I could not leave the store. The lines on both sides was getting very long for people wanting to leave.So after a few minutes she called a person over. I did not get his name he was nice about it and I had to turn my basket around and he checked me out himself. The lady stated that I needed to go back though the line again before he came over and I asked the lady was she profiling me and she stated these words hell no. This was such an embarrassing situation. I will be paying my account off and get me a Cosco membership because I felt they was accusing me of stealing because of people not doing their jobs correctly.

There was no cause for this to had happened and when you have every thing out the basket and the cashier has to scan every item how is a person to steal anything as you go through the line.
Desired outcome: The gentleman that checked me out on the end was AFRO AMERICAN.
Sam's Club
-
Bait and switch is against the law
Item 980339407 clearly advertised for $59.81 not $149.91.

Spoke to rude cust serv and got hung up on. Nice.

Dr. Terence Crowley

720 461 3823

Call me if you get up any guts.

https://www.samsclub.com/p/lakeside-bungalow-kidkraft-playhouse/prod24761624?source=ifpla&itemNumber=980348341&CAWELAID=730010300002738405&pid=ps_acq_Bing_PLA_409569559&wl0=e&wl1=o&wl2=c&wl3=&wl4=pla-4580153134418728&wl5=&wl6=&wl7=&wl9=&wl10=31257&wl11=Online&wl12=980348341&wl13=&wl15=1224856183219392&wl16=&wl17=&wl18=&wl19=&wl20=&wl23=4580153134418728&msclkid=af47ed5674bd176b385d8f273e3ee05f
This review was chosen algorithmically as the most valued customer feedback.
i ordered this product on the 25th of Feb. the item was lost and every time i called I was told they(customer service) had to send a message back to escalation. I was never contacted. Then they cancelled my order after a month without telling me ,when i called and asked why they said it was a mistake. so I was charged again and the product was missing...
Read full review
Sam's Club
-
Product delivery
I received an order from Sam's Club today. Needless to say I was extremely upset and dissapointed. I spent over $110,00 + delivery fee on my total order I was informed that part of my order would be delivered within 24 hours I was ok with this. What I was not ok with was the manner in which is was delivered in an open box just left on the porch of my house where all of my neighbors and the wildlife that live in my yard could get at it. This is unacceptable I have never received a delivery in this fashion this was the first time and probably the last time I will use Sam's club delivery service. I have been a loyal member of Sam's club for 20+ years a former employee and currently own over 25k dollars worth of stock in Sam's/Walmart. I would hope this is not the way deliveries are normally made.
Desired outcome: contact from corporate office and compensation
Sam's Club
-
Delivery Order # 9848319932
Hi, I placed a grocery delivery it was to be delivered this morning by 10 am EST.

The items did not show. I called the customer service number provided by Sams Club for a refund. 1-888-746-7726 they would not refund my order. I called my local sams club in Chattanooga TN 423-954-1746 and asked to speak to a manager or be connected with his/her voicemail. Every time I called, I was hung up on after being on hold for 8-10 minutes.

Trish Savage

[email protected]

423.364.3264
Desired outcome: A refund immediately on my credit card!!!
Sam's Club
-
"Free Shipping for plus members" is a lie
Trying to buy ground coffee - simple, right? Not so much. Found what I wanted on the website. Not available in my store. Not available for delivery. Oh wait, I'm a plus member - I get free shipping! Click on product, price is $5.83 higher to have it shipped - WHAT? If I purchase in store [which I can't, because it's not in stock], the item is $7.01. To have it shipped for "free", since I am a plus member, the item is $12.84. What kind of B.S. is that?
Desired outcome: Stop lying about "free shipping" for plus members. Either keep the products in stock in the store, make the price the same for in-store and/or shipping, or remove the fraudulent "free shipping for plus members" tag line.
Sam's Club
-
85" TV and Sam's Customer service
I ordered a TV on March 26. The System said it was delivered. I spoke to Jesus and he confirmed that it never was and issued a replacement. Jesus put the replacement to go to the wrong address. Took me 5 days to get it fixed. That was April 14. My husband asked for a manager to call. No manger call. Replacement Tv was supposed to be delivered yesterday. Spoke to a guy who said he would transfer me to complaint department and then disconnected! Very upset and the non stop lack of customer service and care for my customer. Want my TV with in 24 hours or a refund IMMEDIATELY! And would like a call from management within 24 hours! 8137630727
Sam's Club
-
Unauthorized debit card charge
I check my checking account today and found Sam's Club had charge my account $100.00 Membership without my permission. I didn't give Sam's authorization to withdraw money out my account. I always use my point to offset the $100.00 fee and there is over $45.00 in reward point on my account now.

I called and spoke with Chelsea today at 9:12 a.m. and she told my money will be refunded back to my checking account today. It's now 5:30 and the money is not back in my account. Here is the Reference# 220419-002286 that Chelsea gave me saying she will refund the back to my account today.

Why would Sam's use my debit card without my permission? Why is my debit card stored in your system without my permission?
Desired outcome: Money Refund back to my account.
We are here to help
16 years' experience in successful complaint resolution
Each complaint is handled individually by highly qualified experts
Honest and unbiased reviews
Last but not least, all our services are absolutely free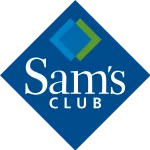 Sam's Club contacts