Best Buy
-
Returned Washing Machine still no refund after 6 months
I have a reference # that I was given last week 287444924. Please look into this file . I have made many phone calls Original order #BBY01-8065 12046668

I had best buy at my home several times either they did not have the new machine I bought or would not take the one to be returned . This started in November 2021 and in Jan 2022 I finally got the new machine and the other one removed. I still have no credit for the other machine. Original machine was returned as it was leaking after one month.
Desired outcome: MY CREDIT
Best Buy
-
YOUR incompetent employees
Best buy is a store FULL of TOTALLY INCOMPETENT UNEDUCATED employees!

I am very ANGRY I bought my MacBook Air from this CRAP store! I have gone in many times to get help concerning different things to do with my new Mac. BUT! HELP? NOOO DAMN WAY! I don't know if it is THIS generation of people that are SOO incompetent and lazy, or if THIS is the kind of people best buy looks to hire. EVEN the store manager IS A FREAKEN IDIOT!

This store is in Kennewick Washington. I WILL NEVER EVER purchase another damn thing from this company!

NOT ONLY are they incompetent but they are ALSO extremely RUDE! NO MANNERS what so ever! AND IT STARTS FROM THE TOP DOWN!

PITIFUL!
Best Buy
-
Microwave oven with mounting kit, never installed since December 2021
1. Own ordered December 2021

2. Delivered January 2022n with the incorrect trim kit.

3. The installer returned the incorrect trim kit.

4. Three installations scheduled, but installers failed to bring the Trim kit.

5. After many conversations and escalations an installation was scheduled today, but installers arrived without the trim kit, again.

6. This is the fault of your scheduling team.

7. The installers will endeavor to assist me to get it right the next time.

Your customer service team remains the worse I've encountered, and we still did not install the appliance.

Federico Talamantes

773-255-7570
Desired outcome: Install the microwave with the correct trim kit.
Best Buy
-
Geek Squad Service
I dropped off my iPad for repair on 05/02/22 as instructed to do by apple support. The geek squad representative assessed my device and stated it was good to go as there was no physical damage it just did not power on.

On 05/13/22 I went to pick up my iPad and was extremely disappointed as it was returned to me damaged. It was bent, the screen was uplifted and would not close properly to the seal with adhesive coming from the inside out.

There was a note with my iPad from "Apple" stating they could not work on my iPad because of the physical damage that was not there when I dropped it off with geek squad.

on 05/13/22 Mike from geek squad assured me he would get this issue squared away as soon as possible. He stated he contacted apple support to escalate the matter and it would take 24-48 hours to hear back.

I followed up with Mike on 05/15/22 at the store who directed me to his GSM Jada. Jada stated that apple had a system shut down on Saturday 05/14 so to give it another day to allow them the proper 24-48 hours. She gave me her cell phone number along with this email address for the store.

I followed up as requested by email several times with no response. I then called Jada directly and she stated she still had not heard anything but that she did re-escalate my issue and that if that does not work, she would need to make a call to someone else.

On yesterday 05/17/22 I emailed the best buy email provided and attempted to call and text Jada directly but she did not answer.

Today is 05/18/22 and I have not heard from anyone concerning my matter and what needs to be done to replace my iPad as it was damaged in the care of best buy geek squad. I received an email from a Mr. Oyler at 09:15 am stating Jada will be at work today and will give me a call once she arrives but still has not called me.

Best Buy has made this extremely inconvenient and refuses to care for their customers.
Desired outcome: I would like a new iPad that is not damaged.
Best Buy
-
your service
I have been doing business with Best Buy for many years. I purchased a service policy with them. My new laptop went on the blink and I tried to get someone at the store I purchased it at and they do not let you talk to anyone at the store. They sent me to some other country and the people do not talk English. They wiped out 20 years of pictures and every single file I had on it. I had to go back to the store and the guy I have always dealt with told me this happens all the time. He said he did not know if he could get my files back. He said this happens all the time. I tried calling the corporate office and guess what? They sent me to another country and they do not talk ENGLISH.
Best Buy
-
Refrigerator
I bought this product from Best Buy less than 2 years ago.

LG - STUDIO InstaView Door-in-Door 23.5 Cu. Ft. French Door Counter-Depth Refrigerator with Water and Ice Dispenser - Stainless steel

Model:LSFXC2496S

SKU:5948523

$2,879.99

The compressor just failed and Best Buy claims no responsibility for selling faulty merchandise. About $800.00 for repair and that does not include lost food.

I will not shop at Best Buy again.
Desired outcome: Stand behind your products.
Best Buy
-
Installation date was ignored, no call no show. Rescheduled and again no call no show.
Best Buy is the worst company I have ever dealt with. I purchased an Exhaust Hood for above my Stove. I payed extra for Delivery and Installation. I picked a Time and Date to fit my work schedule, but had to take a half a day Vacation for it. My time was set for between Noon and 8PM. The day before I received a Voicemail telling me that my time had changed and they will deliver now around 10AM.

I called them back which in itself is a total pain to reach a person. I made clear that the appointment I made 3 weeks prior had to be just that. They agreed and my appointment stayed the same as originally scheduled.

I was then reminded twice with a phone call, once by e mail and once by text about my upcoming appointment the next day.

The delivery was done by a third party and they arrived about 2:30 PM and they were super nice and polite.

So now I have this huge Box sitting in my Kitchen and was waiting for the Installers, while I had my Electrician pretty much on standby.

As it got closer to 7PM I was a little worried but since they gave me a timeframe up to 8PM I thought I just give it a little more time.

Well 8PM rolled around and nobody showed up or called or texted me about the missed appointment, although the day before they were getting crazy with the reminders about that appointment.

So I had to do the miserable task calling them to find out what had happened.

The person I reached was actually nice, looked up my account and noticed that there was no show no call. He made a note of that into my account Info.

He told me I had to set a new date for Installation and that was a week away. I was obviously upset. Now it would be a month after purchasing the hood to finally get it installed and I had to take another half a day Vacation for it because it was again between Noon and 8PM.

The day before my second appointment nobody contacted me with any reminders, which I thought was odd.

I had a really bad feeling and sure enough nobody called or showed up for my second appointment. I did not even have the nerve to call them again since that is such a pain in my behind and chances are I will get someone on the phone which does hardly speak English or doesn't Comprehend what I am trying to say. I had that happened while trying to communicate with them.

I am over Best Buy and learned my lesson never to Purchase anything there again. Good thing we have options.

The only bad thing is that I still have that huge Box sitting around with my delivered Hood inside. I had to move it into my Bedroom out of the main traffic in the Kitchen.

Now I have to hire someone to install it for me and 5 weeks went by since my purchase.
Desired outcome: I want my fee I paid for delivery and Installation refunded. Or subtract the Delivery and pay me for the non Installation.An apology would not make it any better because the culture of your Company needs a big time over haul.
This review was chosen algorithmically as the most valued customer feedback.
I purchased two iBUYPOWER - SlateMR Gaming Desktop - Intel i7 11700F - 16GB Memory - NVIDIA GeForce GTX 1660 Ti 6GB - 480GB SSD + 1TB HDD PCs from Best Buy for Christmas 2021. One of the PCs abruptly stopped working in April of 2022. I brought the PC to Best Buy, since I had a maintenance plan and the PC was covered by warranty also. I was advised that...
Read full review
Best Buy
-
Arlo camera
Dont buy and arlo products it is all a scam. U can never speak with a tech or person period. If u do all they are is scammers please dont buy arlo. The camera sucks unless u want to keep paying them money get all of my money back, 400 for cameras 200 for subscription, 10 a month for cloud, then they wanted another 150 to update cameras, scam is what arlo is
Desired outcome: get all of my money back, 400 for cameras 200 for subscription , 10 a month for cloud , then they wanted another 150 to update cameras , scam is what arlo is
This review was chosen algorithmically as the most valued customer feedback.
last week I took my defunct chromebook to the geek squad in my city toronto dundas store to get some help regarding my laptop. #0571 2477 3635 222. I did purchase an HP laptop plus the GSP+V5 program as well. I asked my sale associate if the data from my chromebook transfered to my new HP laptop. he said yes but you have to leave it overnight, I agreed...
Read full review
Best Buy
-
Whirlpool refrigerator model wrs555sih200
Bought the refrigerator at the Glendora California store. Have had four service calls to repair and/or replace ice-maker, and the service department was unable to repair, so now I am waiting 16 more weeks for a replacement door to be made at an off-site manufacturer. I bought the extended service warrantee, and that appears to be a worthless written excuse to pass the buck. I have called a total of seven different phone numbers trying to resolve this, even tried the corporate office in Richfield, MN to no avail. I don't know if Whirlpool makes faulty appliances, or if Best Buy service is inept, but both are at fault here.
Desired outcome: Per the Song-Beverly Act (Lemon Law) I am seeking a replacement refrigerator.
This review was chosen algorithmically as the most valued customer feedback.
On 4/3/22 while my computer was being remotely operated by a Geek Squad tech my PayPal password was changed and my account was used to purchase a Best Buy gift card without my knowledge or consent. On 4/7/22 I saw the fraudulent charge on my credit card and immediately contacted PayPal, my card company and Best Buy. I have been a long time user of Geek...
Read full review
This review was chosen algorithmically as the most valued customer feedback.
I went into my local best buy after trying to play a game on my PC monitor that should be but is. After chatting with tech support (Geek Squad) and allowing them to access my computer they advised me that the monitors I purchased are actually not as described on the box or the monitor itself. They told me that I need to return to best buy and let them know...
Read full review
Best Buy
-
Geeks squad repair
Took my air pod pros in for repair. They said they sent them off and when the returned was another pair with no warranty and still same problem. I do not believe they sent them it for repair case was dirty like they was just sitting on shelf and abused. When I went back to store to tell them they still was not working the supervisor lucus was not willing to listen or work with me. Best buy has lost a good customer with me I also work on computers as was getting alot of parts and other products and recommending best buy, bu after this never ever will I shop at best buy again or would I tell someone to go to best from now on its stay away from best buy, also will recommend apple remove their product from bestbuy after what they pulled store # 2200 fairview heights, il
Best Buy
-
Apple Ipad 6th generation
Bought an Ipad for repairs. Have an extended 3 year warranty on device. Best Buy in Montreal Anjou Quebec, is charging me $300.00 for repairs

They indicated that device has a cracked screen. They warranty does not cover this. Upon buying the extended warranty I was specifically told that evrything was covered included breakage.

Model number DMPYRA34JF8J

Order Number 084ACN5BB
Desired outcome: To fix my device free of charge, or replace it because it is defective
Best Buy
-
Delivery thermador appliances
Back in October 2021, I purchased the Thermador kitchen Appliances from Best Buy. As of today (March 2022) I still did not receive my appliances. I am constantly getting the e-mails from Best Buy to schedule the delivery date, however their calendar is not available, it's totally blank. The customer service is not able to provide any details on my order. The Sales person, who sold me the appliances said that all my appliances received in the warehouse. I do not know, how it can help me, if I cannot schedule the delivery date to get my appliances.

I AM FEELING THAT I WAS RUBBED BY BEST BUY FOR ALMOST $28,000.00, PLEASE HELP.

I will provide any additional information including order# if needed.
Best Buy
-
Front desk service
Front desk checker. was nasty and rude, during my television pickup. I Report this to the on-duty mgs...in which he replied" SHE' ONLY MATCHING YOUR VIBE. This was also very unprofessional. I hope you can address this. thank you for your time. George Hall Time of incident 03/16/22 05:30 Order number 1122075627475 Store# 275 11800 Chenal Pkwy little rock ark.
Desired outcome: I'd like this to be address, with both employees
Best Buy
-
Galaxy 3 flip phone
Yes I purchased a Galaxy 3 Samsung flip phone at Christmas it has completely stopped working I ordered it through Best Buy in Burlington North Carolina so I called to talk to someone with the number that's on the website for the Burlington store they set an appointment for me to come in and the person I had talked to didn't work at Burlington store come to find out he worked at the Greensboro store the person I talked to also stated that they had been having a lot of issues with the flip phone and that Best Buy would make it good but that I would have to bring it in and let them look at it so 45-minute drive to Burlington with gas prices I took the phone in and the gentleman stated that there was nothing that could be done so I asked speak to the manager and he said that they didn't have a contract with Samsung so if he done anything with it he could wouldn't be able to do nothing with the phone he would be just stuck with it that being said how can you get an extended warranty on a product that is Samsung and it cover everything and even give you full replacement just saying we have bought a computer game systems TVs Galaxy watches phones for tablets and several other items from Best Buy would rather go there than the big Walmart but as of yesterday I will no longer be shopping with Best Buy that phone was over $800 and I'm stuck with that does not work and if Samsung don't take care of it I'm done with them too hate to have to leave you but evidently your customers aren't important to you I worked retail 28 and a half years and where we work customers was treated better than I was yesterday.
Best Buy
-
Horrible customer service-new home theater receiver-product compatibility and installation
3-15-22

I spent $400.00 on a Sony Home Theater receiver at Best Buy. We own a Sony Bravia TV, a Sony Blu Ray and Surround Sound system from Best Buy. Was simply trying to confirm the compatibility of the new receiver to the existing items. I've invested 4-5 hrs with Best Buy reps including a snotty Geek Squad tech who came to the house. Got absolutely nowhere. I found what I need to hook up the receiver and had to get new speakers from Amazon. It took me 15 minutes on Amazon to get what I needed. I paid my annual fee for their Total Tech Support of $200.00. Best Buy has nothing but incompetent people at all levels. Left a VM for the local store manager to call me-nothing. My next action will be to file a complaint with the Col Dept of Consumer Affairs/Attorney General's Office for Deceptive Trade Practices. Hold my beer.
Desired outcome: The Company needs to be out of business.
Best Buy
-
Laptop repair
My son brought in his laptop because it would not power up. Best Buy didn't even have a battery to test it with or even one available to buy! He missed 3 weeks of college courses because we had to dig up the battery ourselves! Why would you have a repair department if you're not going to have a simple battery available to test with. It's like having to bring your own oil filter to an oil changing shop! Ridiculous!
Desired outcome: I would like an apology and tuition fees for him having to drop classes he couldn't catch up with
We are here to help
16 years' experience in successful complaint resolution
Each complaint is handled individually by highly qualified experts
Honest and unbiased reviews
Last but not least, all our services are absolutely free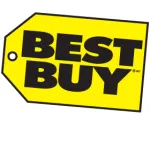 Best Buy contacts