This review was chosen algorithmically as the most valued customer feedback.
Hello, I bought a bed sheet (The Big One-Grey Color-Full Size) pack from your Victorville location. Upon opening, I noticed a food stain (I cannot remove it) and a hole that had been terribly sewn back up. I'm not too sure what your policy is, but I am sure it is not packaging up sheets that have been used. Apparently, this location doesn't inspect their...
Read full review
Kohl's
-
2022 graduation bracelet
I ordered three 2022 graduation bracelets from Kohls. com however I only received one. I called customer service to inquire about the missing two bracelets. I was advised that they will send me the bracelets again at no additional charge which is fine however the rep stated it will take 7 days to arrive. I told her I specifically ordered these items at a certain time frame so that I can give these gifts out for graduation which is this week. The rep stated my items are not eligible for priority shipping. I think this very wrong and unfair of Kohl's. Kohls messed up my order and now I have to pay the consequences. I have been a loyal customer of Kohls for years and this is the thanks I receive. After I pay my off my kohl's charge I am closing my account and will no longer shop at kohl's. They lost me as a customer.
Desired outcome: I want my items shipped priority! Thanks to Kohls for not sending me my items in the first place
Kohl's
-
The big waste of money
I bought a mattress pad waterproof protector. My son had a massive poop blowout on the bed. I went to take the pad off to wash and guess what wasn't waterproof. I just bought my mattress and now i have a poop stain on my bed that is ever so pleasant to sleep on! I messaged Kohls customer service which They gave me a refund of the product but no-one was a help and told me to go to the store and talk to a manager not sure what that would do for my mattress and why they couldn't do anything in the chat. I want Kohls to stand behind the product that was said to be waterproof and wasn't and fix the product it now has damaged. $3,000 mattress is not something I want damaged...
Desired outcome: Kohls needs to stand behind the product and fix what was damaged.
Kohl's
-
Return policy for gifts
I was given a gift with the price tags on the items (in case I'd want to replace it) and since I didn't have the receipt, I was given a store credit about 40% less than the value of the items returned. Again, the price paid for these items was still attached yet Kohl's said since I did not have the receipt, I was basically stuck with their reduction. It is because of this kind of policy Kohl's ia in trouble of a takeover. Personally, I would not want them!
Desired outcome: It is too late for this issue to be overturned. The items have been returned and I have their store credit. My outcome is I will never buy anything from Kohl's again...
Kohl's
-
Harassment & Stalking when shopping
The Kohls store in Cookeville, TN allows young (vagrant) people to just hang out in the store & harass paying customers. It's very creepy. I'm a 63 year old disabled veteran, been living in the are 6 years & I don't think I ever once had a pleasant experience there.

No one ever asks if you need help or walks the floor. They let these weird unwashed people, talking loudly on cell phones, clearing their throat at you.. Never seen anything like it.. They're obviously not shopping. They're broke millenials..
Kohl's
-
Customer Service
Order # 6249545944

I called your customer service today and spoke to a lady who I could barely understand. My order was placed on 4-23-2022 and the tracking says it was returned to sender. I never received my order. Today I was on the phone for 22 minutes with a gal I could barely understand, and she kept saying she had to "Check with her supervisor". I told her I still wanted the order, as I really like the way the shorts fit. There is no Kohls store here in Great Falls, Montana. This is why I order online! Finally, the lady told me they would credit me for the items, but if I wanted to place the order again, I would have to pay FULL PRICE! This is not right! I've never had an issue with Kohls before, I've always been happy with the service, but today changed my mind! WORST CUSTOMER SERVICE EVER!

I just want my order I placed, (the shorts and mug), and at the SAME PRICE I paid on original order!
Desired outcome: Get my original order at the SAME PRICE I PAID originally!!!
This review was chosen algorithmically as the most valued customer feedback.
I need to pay my kohls bill. I did not have access to my cell phone or computer at the time and I knew the bill was due soon. On April 18, 2022 I was on the phone for 35 minutes with Vanessa told me that she wasn't able to do that for security reasons. I asked to speak to a supervisor she told me none was available I again told her that if she could not...
Read full review
Kohl's
-
No open registers
Yesterday evening I stopped at the Kohl's over in Ranson, WV. I browsed the store found serval pieces of jewelry in the display case that I was interested in. However, I could not locate a store clerk. I moved on to the clothing section and once I was ready to check out I proceed to the Women's section where the check out counters were. There were no customer service representative's to be found. I walked over to the Customer Service Center and again there were no customer service representative's there either. I made my way to the mens section where there was one lady working who was counting the only register that had been open down. Close to her, folding teeshirts was a young customer service representative who happily explained the registers at the this end of the store where closed and I needed to go back to the other end of the store. At this point it was 8 PM I laid my items down and walked out. The store does not close until 9 PM.
Desired outcome: The desire outcome is maybe hire people to run your store and to do their jobs.
Kohl's
-
Service - cashier did not take the security tag off my shirt.
I recently purchased a Women's Under Armour t-shirt (I have the receipt) at Kohls in Manchester Missouri. I live over 70 miles away and as I was hanging the shirt up I noticed they did not take the plastic ink /security tag off of the shirt. The closest Kohls to me is well over an hour away. Is there another store affiliated with Kohls that is closer to my location where I might be able to take this shirt (with the receipt) that they can take the security tag off? Gas prices are extremely high and would cost me as much in gas as it did for the shirt if I have to drive back to Kohls. I do not feel I should have to spend the extra money to compensate for the cashier's mistake.
Desired outcome: Security tag removed without costing me the gas money to drive 60 to 70 miles. Refund?
Kohl's
-
Charged twice for my order
My name is Sarika Bhatt and my Khls acc number is 088084859301.

My order number is 6156546437 and order date is Order Date: Sunday, May 16, 2021 at 14:58 PM (CST) for this order they took two times payment and didn't return.

Recently I checked my transaction detals and come to know payment was made twice along with late fee.
Kohl's
-
Croft and Barrow Dress Shirt threads unraveling
I bought my husband a nice croft and Barrow no iron dress shirt at Kohl's, a couple of washes (no dryers) later and the threads are pulling off on one cuff and the button down hole side is unraveling all the way down the front. I keep clipping them off with thread sheets but it just gets worse. I took a quick video but of course it was after trimming but you can still see it. We have several shirts, and this is the only one we had trouble with, that's why I think it's a default in the fabric?
Desired outcome: Please exchange for new shirt.
Kohl's
-
E-gift card
Order 2 gift cards on Monday, April 18th because I didn't have time to go to store to buy. They were supposed to come that day but didn't so I waited until Tues to call and see what the problem. Had an operator that I barely understood and after over an hour to actually get someone one on the phone, another 35 minutes trying to send them to be told there was an error and they couldn't be sent but we will look into the problem, nine hours later I called to see what was going on and was told they couldn't re-send them when they haven't even been sent yet. Told to give another 24 hrs to figure out what to do. I asked for a refund and they refused, even though my card was charged on Monday and I was told it would be 30 days for me to get a refund. I will never deal with online service again
Kohl's
-
Sephora gift card at kohls
My sister purchased a sephora gift card at Kohls and gave it to me. Today I went to Sephora inside Kohls and was told I could not use it there...had to be in a free standing store. It was a holiday Sephora gift card. SHe said I can only use the sephora card that says +Kohls on it. No one ever said anything about that...there are no signs. The card was purchased in Kohls Oceanside NY. I was trying to redeem in SHirley NY. I was told to go to Manhattan which is 2 hrs away. SO my sister wasted her money. To use it online would mean paying shipping. This is unreasonable. All the Kohls here have Sephora smack in the middle of the store.
Desired outcome: I want to use my gift card in the Sephora near me which is in Kohls - and even that was almost 1/2 hour away. Or I want the money back....and I'll use it at ULTA
Kohl's
-
Late Order
Online order was placed April 7, 2022. Tracking information says shipping label was created April 8, 2022 for expected delivery between April 12-15. It is now April 15th and tracking information says that the carrier still has not picked up the order. Looking online there is no customer service phone number provided to easily contact them. So, after doing a search I find the phone number, call, after eternal hold. I get a very snarky agent...who then proceeds to tell me I have to wait 6 business days after the 15th to ask for a refund. He can't cancel the order that has never left their possession. All in all my money will be tied up about a month waiting on Kohl's and their 3rd rate carriers. I have never had this issue with Kohl's before and will no longer be using their services. Logically, if the item hasn't left the warehouse on the last day of delivery, it can't be delivered to me in the time frame promised.
Desired outcome: I want my order canceled and a full refund. I will shop elsewhere.
Kohl's
-
Credit card
I have been a kohls credit card holder for over 7 years with perfect payment history. I received a letter in march 2022 that is had a 30 day over due balance of $135, I immediately freaked out as i am NEVER late, paid the bill and noticed my credit score dropped over 90 points. I then looked at my kohls app and double checked that I have to receive paper bills marked and I do, i checked my files and have revealed no bills from kohls since 2021. I called kohls twice and disputed that this is not my fault as kohls fell short sending paper bills as I requested so i would be reminded, they promptly responded to both requests that they weren't changing anything, i also wrote a letter and received the same response. First I fail to see how this is my fault when i never received a bill and have had it set up to receive them since I've had the card. Second, I find it despicable that as as a long term perfect payment history customer that one incident the jump right to ruining someone's credit. Im coming out of a bankruptcy from loosing a job 7 years ago and have worked very hard to fix my credit along the way, just to have a company mess it up again over what is truly their fault, not sending me bills as i have always requested. Once again I would like this reversed as I DONT see a failure on kohls part to become my suffering. At this point i will never shop there again and will warn all friends and family how they have no regard for their customers. I want this reversed withe the credit bureaus.
Desired outcome: I want my this derogatory payment removed from my credit
Kohl's
-
Rebates
Sent in 2 rebates in november and december 2021 way before the time it was supposed to. I called every week since 2/1/2022 and it says i have a rebate coming wait 15 days. I chatted with someone today and they said they don't have anything. I have been calling the kohls rebate number 888-876-8104 for over 2 months and it says that i have rebates but nothing changes
Desired outcome: $24 is what i am due from rebates that I submitted on time. My phone number is 248-854-1903
Kohl's
-
price sale
Made a 160.00 purchase today in store

all items were on clearance sign said take additional 20 percent of ALL clearance

Went to check out and did not take the additional 20 percent off I questioned the associate she stated it would have come off automatically however it did not! this would have resulted in another 29 dollars off my purchase the total before tax was 148,00

I did not have my glasses, so I took her word for the fact the 20 percent came off I am disabled and do not drive my husband drve me to make an amazon return why should I have to go all the way back to the store to fight with them about this. There were absolutely no exclusions listed on the signs for the 20 percent additional off

I have had more problems with Kohls customer service this year then ever before but I am tired of the crappy service this is the first time i am trying to resolve rather then deal with being basically bait and switch
Desired outcome: I would like my payment method credited for the 29.00
Kohl's
-
Billing dept.
I have had a Kohl's credit card for a couple years now. I have fell behind in my payments due to a knee problem. I am 71 years old and have had to work to keep up with my monthly living expenses. I have a job which requires me to walk a lot and not possible right now. So I can't work right now and do not have that income. I tried to catch up on my payments in March by making larger payments. I thought this would help however, I looked at my account today and they have decided to change my payment date from the 18th of the month to the 11th. Really do they think it will help me to change the payment date! I have closed this account and will never shop at Kohls again. I will also discourage my friends and family from opening any charge accounts from this place. What a way to treat a customer. I guess when you get to be a corporation you can just step on anyone and decided you don't need my business!
Desired outcome: Just allow me to make my payments on the date I was originally scheduled to do.
Kohl's
-
I am making a complaint about service
I've had a Kohl's charge for a couple of years now, never had any real problems. during the year 2021, I was having some financial hardship as I was sick with Covid 19 lost my job, and had to have surgery. I called and informed a representative of what was going on. She stated that they would work with me then by the time I got out of the hospital my account was closed and accumulated a significant amount of interest charges.
Desired outcome: The desired outcome would be to zero out the account balance and stop reporting to the credit bureau. I am asking for this type of resolution because I was misinformed by the representative.
Kohl's
-
Buying "shorts"
The product was advertised as "shorts" but they are like underwear. You can see through the material and see the label written on the inside on the outside. The return at the Tukwila store went fine. When I asked how I could comment on the mislabeling the lady said nothing. They are: https://www.kohls.com/product/prd-4323082/womens-cuddl-duds-softwear-stretch-shorts.jsp?skuId=33887752.
Desired outcome: Let me know you received the information. Might be nice to know you renamed them.
We are here to help
16 years' experience in successful complaint resolution
Each complaint is handled individually by highly qualified experts
Honest and unbiased reviews
Last but not least, all our services are absolutely free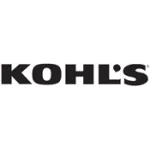 Kohl's contacts