Overview of Sono Bello customer experience
Sono Bello offers a range of body contouring and facial rejuvenation procedures, including liposuction, tummy tucks, facelifts, and laser treatments. However, consumer complaints have highlighted the following negative aspects:

1. Unsatisfactory Results: Some customers have expressed disappointment with the outcomes of their procedures. Complaints often revolve around subpar results, including uneven body contours, visible scarring, or lack of the desired improvement. These experiences indicate that the effectiveness of Sono Bello's treatments may not always meet the expectations of all patients.

2. Lack of Communication: Numerous complaints mention poor communication between patients and Sono Bello staff. Customers have reported difficulties in obtaining clear and timely information about their procedures, pre-operative instructions, and post-operative care. Insufficient communication can lead to confusion and anxiety for patients undergoing cosmetic surgery.

3. Customer Service Issues: Several consumers have raised concerns about the quality of customer service provided by Sono Bello. Complaints include unresponsive staff, difficulty in scheduling appointments, and delays in addressing post-operative concerns. Such experiences indicate a potential lack of attentiveness and support for patients during their treatment journey.

Despite these consumer complaints, it's worth noting that Sono Bello strives to resolve these issues and improve customer satisfaction. The company has implemented measures to address complaints and enhance the overall patient experience. Sono Bello endeavors to learn from feedback and make necessary improvements to ensure better outcomes for patients.

Disclaimer: The above overview of consumer complaints aims to provide an honest assessment of Sono Bello's products and services. We encourage individuals to conduct their own research and consult directly with Sono Bello to gain a comprehensive understanding of the company's offerings. Sono Bello is committed to addressing customer concerns and working towards resolving any issues that may arise.
Sono Bello complaints
229
Newest Sono Bello complaints
This review was chosen algorithmically as the most valued customer feedback.
I went for an initial consultation regarding loose weight with laser on October 25th at 0800 local time The Woodlands Texas location, Miss Julie Knapton gave me an overall information regarding the procedure, she gave me an estimate of $10,000.00, she charged my Credit Card for $3,000.00 and schedule another free consultaion with dr. Azita Madjidi for...
Read full review of Sono Bello
This review was chosen algorithmically as the most valued customer feedback.
On October 4, 2023 I visited the SonoBello office located in Norfolk VA for a consultation, filled out approximately 15 pages of my personal medical info and was given dates of November 8th and 14 for pre-op consult and surgery. This office also charged me $2500.00 up front at this appointment which came out of my checking account as I did NOT want to...
Read full review of Sono Bello
This review was chosen algorithmically as the most valued customer feedback.
I visited the San Ramon, CA location of Sonobello on 8/18/23. I was interested in getting the fat removed from my stomach and back area. During my visit with the Consultant G. Sultani, she took my measurements, and I completed a health questionnaire. I disclosed on the health questionnaire, my medical including I have high blood pressure and complex and...
Read full review of Sono Bello and 1 comment
Is Sono Bello legit?
Sono Bello earns 91% level of Trustworthiness
SAFETY NOTICE: ComplaintsBoard has analyzed Sono Bello and determined that it has perfect credibility and is completely trustworthy, with a legitimacy rating of 91%.
We found clear and detailed contact information for Sono Bello. The company provides a physical address, 2 phone numbers, and 2 emails, as well as 4 social media accounts. This demonstrates a commitment to customer service and transparency, which is a positive sign for building trust with customers.
Sono Bello has received positive review on our site. This is a good sign and indicates a safe and reliable experience for customers who choose to work with the company.
Sonobello.com has a valid SSL certificate, which indicates that the website is secure and trustworthy. Look for the padlock icon in the browser and the "https" prefix in the URL to confirm that the website is using SSL.
Our scan shows Sono Bello website is free from malware and phishing activities, which are types of online threats that can include viruses, worms, Trojan horses, ransomware, and other malicious code, as social engineering tactics used to trick users into sharing their personal information.
Sonobello.com has been deemed safe to visit, as it is protected by a cloud-based cybersecurity solution that uses the Domain Name System (DNS) to help protect networks from online threats.
Sonobello.com you are considering visiting, which is associated with Sono Bello, is very old. Longevity often suggests that a website has consistently provided valuable content, products, or services over the years and has maintained a stable user base and a sustained online presence. This could be an indication of a very positive reputation.
Sono Bello website is deemed to be popular and indicating that it receives a high volume of traffic. It is important to be cautious when using a highly trafficked website, as it may be a target for cybercriminals looking to exploit vulnerabilities or steal personal information.
However ComplaintsBoard has detected that:
While Sono Bello has a high level of trust, our investigation has revealed that the company's complaint resolution process is inadequate and ineffective. As a result, only 6% of 229 complaints are resolved. The support team may have poor customer service skills, lack of training, or not be well-equipped to handle customer complaints.
Sono Bello protects their ownership data, a common and legal practice. However, from our perspective, this lack of transparency can impede trust and accountability, which are essential for establishing a credible and respected business entity.
We conducted a search on social media and found several negative reviews related to Sono Bello. These reviews may indicate issues with the company's products, services, or customer support. It is important to thoroughly research the company and its offerings before making any purchases to avoid any potential risks.
Our Verdict: Sono Bello is highly recommended company, but beware of poor customer service. Their 6% Resolve Complaints rating is a cause for concern. We advise using their services securely and reviewing complaints beforehand.
This review was chosen algorithmically as the most valued customer feedback.
I was sold and paid for a series of skin tightening treatments in July. I received two treatments and was told they couldn't see me again until September. These treatments work best in succession. Sonobello gets your money and then you are at their mercy. They can't accommodate your schedule because they sell and overbook appointments. I explained I...
Read full review of Sono Bello
This review was chosen algorithmically as the most valued customer feedback.
This place is unreal. The procedure kept getting cancelled due to poor employees and customer and service and I had to pay for every single preop appt. and service. They made me jump hoops and get doctor medical clearance then had me back and canceled due to high blood pressure. Finally I had only pubic region done only for $1k because during procedure I...
Read full review of Sono Bello
This review was chosen algorithmically as the most valued customer feedback.
The survey link results were auto changed to thumbs up when I very clearly and easily selected; thumb down to recommending to others and provided the following honest feedback: San antonio location staff was loud communicating client names across the office within ear shot of waiting area. Consultant stephanie was far from personable from the set up of her...
Read full review of Sono Bello
360 Smart Lipo
In October of 2021 I went in for a 360 smart lipo procedure at the Tysons Corner Location. The worst decision I ever made. I should have known by the way they pressured me to put a deposit and pay but I went ahead. Before the procedure I was given some pills. I don't recall any IV and then I was put on a surgery bed. Almost immediately I felt stabbing pain. I tried to protest and kept screaming but they went on. I felt the entire procedure and still have nightmares. NOT ONE single person told me to go for lymphatic massages or anything. I was told to wear my compression garments and gently rub my tummy.

For one month I had to keep going back every few days because fluid was building up in the pockets and they had to drain me.

Long story short almost 2 years later I have fibrosis and extreme tightness in my midsection and I am very lumpy.

Biggest regret of myu life.
Desired outcome: An explanation as to why I full post op practices were not disclosed and why I am still so lumpy and why it had to be so painful
This review was chosen algorithmically as the most valued customer feedback.
I had surgery June/July 2022. The doctor had recommended certain areas that he thought would be better. I, trusting the doctor went with his recommendations. By my 3rd pre-procedure visit, the nurse realized that i had paid for my upper backs to be done yet it was not on paperwork to be done. She asked if i wanted the upper backs done also since I had paid...
Read full review of Sono Bello
This review was chosen algorithmically as the most valued customer feedback.
I paid seven grand cash for laser Lipo supposed to be a non invasive surgery for my what I called jelly roll after 4 kiddos from 3 to 24 so I just wanted my front belly pocket flat. I told them from beginning not to touch my rear end they told me I'd be a perfect candidate because my skin was tight and that I would be awake during the procedure number one I...
Read full review of Sono Bello
This review was chosen algorithmically as the most valued customer feedback.
ABEX / lazer/lipo was don for me on Feb 2022 by Dr. Collins. My end result is nothing like it should have been, Dr. Jones tried to do a revision after 9 months later and I am still badly scared. I did everything by the book and my results are no way what they should have at least come close to. I was burned from the lazer and that large scar will never go...
Read full review of Sono Bello
This review was chosen algorithmically as the most valued customer feedback.
My review is being blocked by Sono Bello. I just had my procedure Wednesday 07/19/2023 at around 830am. And it was the worst experience of my life. It felt like I was part of a saw movie. I have a very high tolerance for pain. I have a ton of tattoos, but that procedure hurt like hell. I did my research, and it was supposed to be painless. I don't know what...
Read full review of Sono Bello and 1 comment
Refund
3 weeks ago I met with a sonobello representative and I did the initial interview and a week later I went down to the sonobello location in Pompano Beach or north Fort Lauderdale and I met with the surgeon and his nurses and the surgeon says that they couldn't help me and I wish to get a full refund on my account I prepaid because I thought everything was going to go through as planned and it is been out over a week and I have still not seen a return on my money
Desired outcome: I would like a timely refund that has been more than a week now and I'm still not seen anything on into my account as to for a refund it was $8,300 and some odd dollars
I need my refund
I went to Sono Bello office in Scottsdale AZ for a liposuction and ABEX. I paid $13,640.00 for both. However at the pre-op appointment, the Doctor canceled the procedure, said I was not a good fit because of umbilical hernia. Sono Bello said my money would be refunded between 7 - 10 days, but I got no refund. I sent them a message and now they are telling me there is a backlog and the refund would take time. I find that unacceptable, and would want my refund immediately.
Disappointing Experience with Sono Bello: Unprofessionalism and Misshapen Abdomen
I gotta say, I was really disappointed with my experience at Sono Bello. I'm 50 years old and I had the tri-sculpt procedure done at their Charlotte office about a year and a half ago. I was so excited to finally get my "day of transformation" as the consultant called it, but that excitement quickly turned into frustration.

First of all, they never measured me for my post-surgery binder before the procedure. When I was coming out of surgery, the nurses asked me if the binder was too tight and I wasn't sure, so they just wrapped me up. A few days later, I noticed a weird "ridge" forming where the binder was wrapped around my skin. I called and texted the office, but all they told me to do was put on a light cotton tank. That didn't help at all. I even went to a massage therapist to try to get rid of the ridge, but they were worried it might be fluid that needed to be drained. I went back to Dr. Vega and it turned out that the ridge was permanent. They suggested I get an "ab board" to help shape my muscles, but that didn't work either.

At my final check-in, I told them again about my misshapen abdomen and they just told me that's how my body is. But I had a belly before the surgery and it didn't have ridges! Now I'm stuck with a disfigured abdomen and I'm thinking about suing.

But even aside from my terrible results, I was really put off by the unprofessionalism of the office. I had to wait for 20-30 minutes after arriving on time, and I could hear everything that was going on in the patient room. I heard Dr. Vega yelling down the hallway and another doctor talking about picking someone up at the bar the night before. And the exam rooms weren't very clean either - there was hair and debris all over the place.

Honestly, save yourself the trouble and find a local board-certified surgeon who doesn't have to advertise. Sono Bello's marketing might be compelling, but it's just a racket.
Sono Bello's Lack of Aftercare: A Tragic Mistake - My Painful Experience
I was really worried about the aftercare when I decided to go to Sono Bello for my surgery. Unfortunately, my fears came true. The doctor and the practice had a tragic death due to lack of aftercare, and I was given only two days of prescription medication after my surgery. I was promised two months of pain management, but that didn't happen. The pain was almost unbearable, and I cried the entire time. I have a huge back and a huge rub tattoo, so I'm not a wimp, but this was really tough.

I begged for more anxiety medication, but instead, the doctor gave me the option to continue after pumping me full of lidocaine on the first leg. At that point, he hadn't sucked any fat, but I believed they would take care of me. I cried the entire time. The only reason I'm giving it two stars is because the office staff and nurses were amazing. I actually liked Dr. Sobrino, and I believe it will look amazing, but he straight up lied to me when I expressed my concern in the pre-op.

When he called to check on me, he said that in the week since I was there, "they" changed the policies and would only provide aftercare for two days. This was a huge mistake, and I regret it fully. They give you one tiny 1mg Xanax and one tiny pain pill before they shove giant needles, lasers, and rods under your skin for hours and send you home with two days of pain management. They promised me months of aftercare, but that didn't happen.

A patient lost her life from lack of attention on their watch nine years ago. It was a tragedy, but I believed they would help me through the pain. Instead, I'm shaking with pain and anxiety and have two days of medicine before I have to ride an hour or more in the car (when I can't even sit down) to see the very doctor who promised me management and lost a patient after surgery.

Please think twice and do not fall for the hard sell. I wanted it for myself after a year of intense exercise left my body with little improvement, but their empty promises have given me heart palpitations and a panic attack. I feel intensely alone to suffer in silence while they cash a $7600 check. If you do it, take your own medication before because they will leave you hanging for the absolute most painful experience. If the nurses weren't so wonderful, I would have gone home with one fat leg and one skinny leg.
Traumatizing Liposuction Experience at Sonobello's Linthicum, MD Location: A Review
So, I went to Sonobello's Linthicum, MD location on March 17, 2021, to get liposuction on my upper, lower sides, and back areas. Let me tell you, it was not a pleasant experience. First of all, Kristen scheduled my pre-op appointment the day before my procedure, even though the website said it should be scheduled a week before. This caused a lot of problems for me because I couldn't start taking my pain and swelling medication two days before the procedure like I was supposed to. I also couldn't fill my prescriptions in advance, and I wasn't able to get certain items because my pre-op appointment was scheduled so late. To make matters worse, I had to wait for two hours to be seen, and I didn't leave until 9 pm. I had to be back at the facility at 6:45 am the next morning for my procedure.

During the procedure, I felt sharp pain in my abdomen area. And when I say sharp pain, I mean it felt like I was being stabbed with a knife over and over again. I was screaming because of the intense pain. I've never felt pain like that in my life! I don't think I was properly numbed with the localized meds. One doctor was training another doctor, so maybe something went wrong because of that. The nurse told me that no one feels pain, only vibration, so what I felt was unusual. When they were working on my sides and back, I only felt vibration, and I could have fallen asleep because it wasn't painful at all. But when they went back to my abdomen area, I felt that stabbing pain again. My blood pressure went extremely high on the monitor, and I have low blood pressure. I was worried I was going to have a heart attack because of the stress my body was under from the pain. All I could think about was how my abdomen felt like ground beef.

I followed all the instructions they gave me, but I still had a traumatizing experience. I have a high tolerance for pain, but this was too much. I think the doctors made a mistake either in calculating how much numbing meds to give me or where to inject them. It was not a good experience, and I wouldn't recommend Sonobello to anyone.
Nightmare Experience with Sono Bello: Scars, Pain, and Unprofessional Staff
I gotta say, my experience with Sono Bello was just plain awful. I shelled out over 20 grand for a procedure that left me in excruciating pain and with scars that make me look like a monster. And when I tried to reach out to them about it, it took them weeks to even respond. I mean, come on, guys. That's just not cool.

But I gotta give credit where credit is due. After a lot of persistence on my part, someone from Sonobello corporate finally got back to me. And they actually agreed that the doctor who did my surgery was way out of line. I mean, this guy was a total monster. He was telling me to stop screaming in pain or he'd stop the surgery altogether. And when I asked the nurse to stop being rough with me, he told me to be nice because it was her birthday. Like, seriously? That's just messed up.

And it wasn't just the doctor who was a problem. There was an older nurse who was talking trash about me, saying I just wanted pain meds. And then she started pulling on my suit after the surgery, pinching my skin that had open wounds all over it. It was just a nightmare.

Now, I know they say that their procedures are less invasive, but let me tell you, that's a load of BS. They cut me open deep and I was wide awake for the whole thing. And they only gave me one pain pill and one Valium. I mean, what kind of pain management is that?

Look, I wouldn't wish this experience on my worst enemy. It's been months and I still can't sleep at night thinking about what they did to me. But I'm hopeful that we can come to some kind of solution. I just want people to know what they're getting into before they drop a ton of money on a procedure that could leave them scarred for life.
Outstanding Medical Staff, but Beware of the Consult: My Experience at Sono Bello Troy
I recently had my surgery at Sono Bello on 1/10/19 and I must say, the medical staff is absolutely outstanding! CJ, the prep nurse, Shaunte, the Clinical Management nurse, and Dr. Al Mufarfej were better than I could have asked for. They were all very supportive of my nervousness and did not try to rush me on the day of surgery. They took their time to explain in detail exactly what was about to happen and what pain I would experience after based on a 3-day period. Everything they told me was right on point. I would highly recommend this team and would have given them five stars if it weren't for the consult.

Now, let me tell you about the ugly part of Sono Bello of Troy - the consult. I was lucky enough to have Kristen, but she is so fake and all she cares about is obtaining your credit card. During the consult, she gave me false information such as they will give you as much of the relaxing cocktail as you want to the point of you falling asleep. This is not true. She also told me I would feel great the next day, as she went shopping all day after her procedure. This is also not true. They do not want you walking around that much. You can walk, but only for 10 minutes up and then back down. Trust me, if you can take 10 minutes up the day after, good for you, but you are leaking everywhere and so taped and tender you cannot move.

I asked to speak to the Dr., but she said that is not how they do things there. So, if you are going to move forward, be more aggressive than I was and DEMAND to speak to one of the medical staff before giving the greedy consultant your money. Also, it was very convenient on the day I met with the medical team that Kristen supposedly forgot to suggest if you are getting your inner/outer thighs and waist, that hips and pelvis area should be a high consideration or it will not look right. So, she has you in a corner. If the surgeon is telling you that you are not going to be happy with the outcome without doing that area, you are obviously going to do it. Here comes the extra $3,000. And of course, Kristen said she gave it at cost.

Again, I could not be happier with the medical staff and how I look only 1.5 weeks after the procedure. However, Kristen said I could fly in two weeks, which was another lie. They do not want you to fly because of swelling and blood clots, and you have to wear the compression suit for at least 6-8 weeks, 24 hours a day. Do you really want to go on vacation and lay by the pool in a compression suit? So just be aware that she is going to tell you roses and gumdrops. Recovery is much longer than she will tell you. Also, you cannot wear regular clothes. Loose leggings only for about six weeks.

Overall, I highly recommend Sono Bello for their outstanding medical staff, but be cautious of the consult and do your research before making any decisions.
My Disappointing Experience with Sono Bello: Pressure to Purchase, Uneven Results, and Rude Staff
Let me tell you about my experience with Sono Bello. At first, I was excited to get evaluated for a procedure that would help me look my best for my upcoming wedding. However, my excitement quickly turned to disappointment when I realized that the salesperson who evaluated me was not a medical professional. She gave me a price for what she thought I needed, but when I met with the doctor, he recommended something different. The catch was that I couldn't see the doctor unless I paid for the surgery in full. This was a red flag for me.

Despite my reservations, I went through with the procedure. I had the EX done along with upper abdomen, lower abdomen, and waist lipo-suctioned, as well as my back bra line. From the first week post-op, I expressed to the nurse that one side was bigger than the other. She told me it was just swollen, but three months later, I still look ridiculous in clothes because one side is bigger than the other. My stomach still has fat in it, and I have a pooch when I sit down. I was told that if I got the mini tummy tuck and lipo, I wouldn't have such a pooch, but that's not the case.

I paid almost $12,000 for a result like this, and I'm embarrassed by the situation. I got this done to look nice in my dress for my wedding, but I look hideous. The "treatments" at Sono Bello are not anything like what they describe. When I went to my three-month post-op appointment, the nurse kept telling me that the reason my stomach and side are still big is that I have loose skin. This didn't make sense to me because I paid for lipo in each area, so I shouldn't have fat hanging over my belly button and a big pouch when I sit.

I was mesmerized by the salesperson and pressured into the purchase. They called and called non-stop until they got my payment. Today was my six-month post-op, and the doctor told me I needed a full tummy tuck, not a mini tummy tuck. But what I don't understand is that I wasn't going to get a tummy tuck in the first place. I was just getting lipo. He recommended that I get a mini tummy tuck, so I paid more money for that, but I didn't get the results I wanted.

Ladies, please don't come to this place. They only care about the money. Save your money and go somewhere where the doctor and staff care. To top it off, one of the nurses made me feel very uncomfortable. I complained about her, but when I came back for my next appointment, there she was again as my nurse, and she was even ruder. It doesn't make any sense because I spoke with the manager, and she said she would fix it, but there she was again with her attitude.
Sono Bello Scam: Negative Results and No Accountability - My Experience
I had a surgery with Sono Bello over a year ago, and I am not happy with the results. I have noticed that the areas where fat was removed, fat has settled in the areas below. For example, I had my upper abs/bra roll done, and now my long sleeve shirts are tight in my upper arms. My jeans that I wore the day I had the surgery done over a year ago are skin tight in the upper leg area! I have been reading posts and blogs for months and talking with women who have had the same procedure as myself, and they are complaining about the same thing! I knew it wasn't just me!

I made an appointment to go in and show Dr. Volk what has been happening, but he didn't address my complaints. He just had a half *** grin on his face and said that I've gained weight and that's why I look like this. He told me to lose some weight and come back, and he will de-bulk my abdomen. I want my money back! I told him I am going to tell everyone how I have been misled as to what my results would be.

They purposely do not tell you that the women in the commercials and the pictures have had many procedures done to achieve the look that you see. The average woman like myself, after spending $8000.00, will see minimal to no change. In fact, you will see change, but in my case, negative change. Now what am I to do?

I am not going to stop until I get my money back. If there is an attorney out there who thinks they can be of some help with my case, post your information. And as for Sono Bello, how can you just "ROB" women like myself who have been lured into your scam? When I get my money back, I will stop and move on with my life and be happy with my body the way it is. I will be waiting to hear from Sono Bello. So stay tuned, it's not over.
Frequently asked questions (FAQ) about Sono Bello products and services
Collect Your Trust Badge
Be recognized for outstanding customer service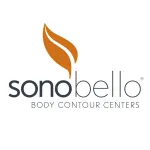 Sono Bello

contacts
We are here to help
19 years' experience in successful complaint resolution
Each complaint is handled individually by highly qualified experts
Honest and unbiased reviews
Last but not least, all our services are absolutely free