Carl's Jr. complaints
419
This review was chosen algorithmically as the most valued customer feedback.
My family went in for dinner on june 1 2022 about 130 pm we spent $60 and our burgers werent correct, we replaced the fries with onion rings on the combos got fries. When I called and spoe to a manager she said that she needed the reciept, we did not get one I told her that and she insisted that there wasnt anything she could do without a receipt, as much...
Read full review of Carl's Jr.
Carl's Jr.
-
Raw meat
I went to drive thru window today at lunch and ordered guacamole buger meal and 6 poppers. When i got back to work i started to eat my burger and after a couple of bites I realized my burger was raw. I could not eat it $22.00 down the drain. Brown on the outside but red and mushy on the inside. Now my stomach is upset thinking of raw meat. This was at the 1st St and Shaw location in Fresno ca
Desired outcome: I would like a refund
Carl's Jr.
-
Incorrect order
June 1, 2022 @11:45am

went to Carl's Jr in Oakhurst California. I order a combo and asked to substitute the fries for onion rings. After completing the rest of my order they gave me my food. I checked it and the the young man where are my onion rings. He said you didn't order any onion rings he then ignored me and said do you want to order or what. I said can I see a manager and she took forever to come to the window and was rude and then said its a 50 cent upgrade. I asked I ordered my onion rings where are they. once again I was ignored and asked for the number to call corporate. she came back with an internet address. I spent $58.00 there and that's how I was treated very rudely. I also order a hamburger for my service dog and he wouldn't even eat it.
Desired outcome: something needs to be done with your customer service. they were rude and not helpful at all. I want something done so that the next time i go to Carl's jr I want free food and treated with respect
Carl's Jr.
-
Manager and staff
Went to the location in Bakersfield off of Calloway rd amd Brimhall rd. Went through the drive through and ordered 2 meals and some jalapeño poppers. After getting home I realized the jalapeño poppers were not in the bag, so I drove back to there and explained the situation to the girl who gave me the bag when I was there the first time and the manager, who said her name was Myra. They agreed to make poppers for me but the girl had attitude and continued to tell another coworker that she put them in my bag the 1st time. Asked for money back instead and myra refused stating she never heard her staff member say anything. I just thew away all food. Never going back there
Desired outcome: That Myra lady definitely does not need to have a job where she deals with the public
Carl's Jr.
-
Loma Linda, CA location
5/26/22 7:45pm the rudest Carl's Jr. worker we've ever encountered. She was rude to me and my kids, had a very hostile air about her, did not give us our drinks, and when food was extremely rude in giving us the drinks. When I told her we did not get our bottled milk with kids meal, she rolled her eyes, sighed loudly and slammed the milk in front of my kid, instead of apologizing for the mistake, Possibly racist. She's whitewater and we're Asians. She kept saying, "Ok! Just a minute! I'm by myself ok!" And made up some three coupon rule that you can't use more than three valid coupons. Please deal with this terrible employee that had zero customer service attitude.
Desired outcome: Disciplinary action, coaching and counseling for employee.
Carl's Jr.
-
Santa Fe chicken
My local Carl's Jr. changed the bun on the Santa Fe chicken sandwich from the wheat bun to a white bun of some sort. They said they do not have wheat buns anymore. I just wanted to let you know the change is a huge disappointment. Not having a wheat bun is a poor choice for customer attraction. I only eat wheat buns, but tried the new version anyway and it was terrible. The Santa Fe chicken sandwich was the best thing on the menu and among the healthier choices if you substitute the American cheese. Now there isn't anything on the menu I can order and unfortunately won't have a reason to eat at Carl's Jr. I hope you reconsider removing wheat buns as an option.
Desired outcome: Bring wheat buns back.
Carl's Jr.
-
I feel is racism
I feel is racism yes it was 7 o'clock and the door is supposed to be open at Carl's Jr. cause I come here a lot but I notice it was a mask and some gentleman in there no telling what they were doing in there because why is the door lock is there now is no work being done at all no work at all so why is your man's in there they don't have the doors locked instead of being open like always unless it's a black thing OK and I don't appreciate it OK at all because I know the door do open here at 6 o'clock 7 o'clock is still lock know something right with that picture OK I'd greatly appreciate it that you check into this because it's very unfair and if you guys don't do nothing about it I will go to a lot higher steps to get to my point and get to my view thank you
Carl's Jr.
-
Hamburger and fries
your san diego locations have raised their prices at least 40% it seems...if you are going to charge this much then perhaps you should add quality to the food items...my fries today were terrible ~~ they were cold and greasy AND not worth the money...i am a senior and i paid over 50% more...its time for me to quit Carls Jr and drive to In & Out where the prices are pretty much the same after your outrageous price hikes!...
Desired outcome: i would not mind being compensated..
Carl's Jr.
-
Not receiving my total order
At 11:45 pm employee Rodney took my order upon getting home I discovered I was missing the other sandwich and the french fries were nasty. I attempted to call the store located at Desert Inn and Maryland Pkwy Las Vegas NV several times with no answer. The times are hard enough not to pay $36.59 for a meal and not receive it is not a way to conduct business.
Desired outcome: I would like my original order and a phone that gets answered.
Carl's Jr.
-
Product and Service
Store- 444 University Parkway, San Bernardino, Ca 92407

Manager on duty- Elizabeth

Made my order and once I paid they immediately asked my to pull to the front. When so asked "how long is the order going take?" Eric rolled his eyes and replied one minute. I stated, "than I'll stay". I received my burger and onion rings and requested ranch. Eric replied He couldn't give anymore sauce. When I told him I didn't not receive ranch he rolled his eyes again and handed the ranch over. At that point, the transaction was so uncomfortable, I requested his supervisor. Elizabeth, the supervisor, came to the window but she stared at me blank as I told her about her very rude employee. I couldn't be sure if she was also being unconcerned, or if she didn't understand me. I have no accent and I am very articulate, so that surly confused me. She than replied we try to conserve our sauce. She completely dismissed his actions. When I opened my bag, the burger was thrown together, they added a lot of onions (I requested no onions), and they never gave me my drink. I am beyond surprised that a group of people are not able to even provide decent service. I will not be supporting this store again.
Desired outcome: I want my money back. The supervisor is aware.
This review was chosen algorithmically as the most valued customer feedback.
Is terrible when a 7yr old complains about their food. They take no pride in order preparation. Got a basic cheeseburger and the cheese was so cold it made the meat cold. Who wants a cold burger with a piece of cheese on top. Obviously you didn't bother to even warm it because the geese wasn't even slightly melted. I'm eating a taco, go to open a taco sauce...
Read full review of Carl's Jr.
This review was chosen algorithmically as the most valued customer feedback.
I have experienced an ultimate unsatisfactory and most threatening customer service at one of your locations 5315 Rosecrans Ave Hawthorne, CA 90250. When arriving at location I had ordered a fish sandwich (due to the rep not being able to hear on the speaker) after charging my order through Apple Pay and handing my drink for $11.72. Rep then prepared order...
Read full review of Carl's Jr.
Carl's Jr.
-
Wait time to get my food
I was at your store #1100178 in Rocklin. I ordered some food for four people and was in drive through for 21 minutes to get my food. I could not find anyone to talk to as no one was around after i paid for my food. When I got my food I asked why it took so long the employee just said "sorry about the wait" and after my food was handed to me closed the window and left.

I was very disappointed on the service I received.
Carl's Jr.
-
Carl's Junior in Santa Monica refuse to lower music volume. Too loud inside
I've been a patron of the Carl's Junior in SM for a long time. Its

located on 2727 Santa Monica Blvd. They refuse to lower

the music volume down. And am sure they do this to keep certain

patrons away from the dining area. But all I want is peace and quiet with my meal. This has been an ongoing issue since the dining area was opened up

after the pandemic
This review was chosen algorithmically as the most valued customer feedback.
On Sunday, April 3rd between hours of 1p.m. -3 p.m. My son and I went to Carl's Jr. on 12940 Imperial Hwy, Santa Fe Springs, Ca 90670. We decided to order from drive through I ordered a #1 combo which price read at 7.99 and I ordered my son a 5 piece chicken strip meal which read 6.99 and 2 chicken sandwiches without combo. I was asked if I wanted my order...
Read full review of Carl's Jr.
Carl's Jr.
-
Food quality
I went to the Carls Jr on Platt Ave and my family and me all ate here. We all got sick later that evening and it was the only we ha eaten for the lat 4 hours. I called the store and spoke with the manager who said she would forward my information and she never did! I called back again weeks later and no one answered! The review on this locations yelp page say it all, awful!
This review was chosen algorithmically as the most valued customer feedback.
3/30/2022 10:09 am I was given direction through the window of the door where it says dine in available at 6:00am to go through the drive through as I was on foot I did not have my back brace on as I was not expecting to sit I was. Injured in a car accident 3/4/2022. I was given advice to wait for my food by a Luciano the cook seen me also and the curb i...
Read full review of Carl's Jr.
This review was chosen algorithmically as the most valued customer feedback.
I tried to go inside Carls jr Located at 9360 Kearny Mesa Rd, San Diego, CA at 3:30 pm on 3/23/2022 and all the doors were locked a worker came to the door and said I had to go thru the drive-thru to order so I walked over to the walk-thru speaker and tried to order but the clerk deliberately would not take my order so after several minutes about 10 of...
Read full review of Carl's Jr.
This review was chosen algorithmically as the most valued customer feedback.
This is about carls on 12th street Ogden,utah About a week ago I went threw the drive..and ordered guacamole burger with out the cheese and sauce ,and also got a cheese burger,2 fries... And get home my guacamole burger had no guacamole no bacon it was just a burger...but all the other was right...I called the store and the lady said ok just come get it...
Read full review of Carl's Jr.
This review was chosen algorithmically as the most valued customer feedback.
Me and my wife were craving the signature taste of Carl's Jr. Charbroiled beef patties. Knowing we're low on funds and even though we should save for her birthday march 1st... We said ahh shucks let's go drive roughly 20 miles from our house to indulge. We arive and order 2 all star combos and add jalapeno poppers and onion rings addinonaly with coupons. I...
Read full review of Carl's Jr.
We are here to help
16 years' experience in successful complaint resolution
Each complaint is handled individually by highly qualified experts
Honest and unbiased reviews
Last but not least, all our services are absolutely free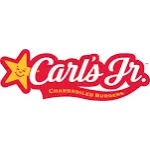 Carl's Jr. contacts