This review was chosen algorithmically as the most valued customer feedback.
Hello to the new owners of Del Taco (Jack in the Box), I been a big fan and satisfied customer of your burger chain since its inception. When I learned that you folks took over Del Taco, I was thrilled, ever since I ordered my first Del Taco combo as a teen-with your awesome crinkle cut fries and delicious hot sauces and meaty hard-shell tacos and tasty...
Read full review of Del Taco
Del Taco
-
Customer service
I went to the Del Taco in Flagstaff, AZ the first week of June, 2022. The store was a disaster, and my order was wrong. The store was staffed with children. Young children. I called Del Taco and asked to speak to an area manager. They said they would, but never did, instead sending me a gift certificate for $10 to use at my next visit.

When I went back to the same Del Taco, nothing had changed. Messy store, same child labor and THEY WOULDN'T ACCEPT THE GIFT CERTIFICATE from Del Taco Corporate. I called back to Del Taco and they never contacted me again.

Del Taco couldn't care less about customer service. Don't waste you time talking to anyone, because they don't care.
Desired outcome: Decent food and my money back. Perhaps an apology and an explanation.
This review was chosen algorithmically as the most valued customer feedback.
My email address is [email protected] and my name is Vel Campbell. The incident occurred at Del Taco located at 12207 Apple Valley Rd, Apple Valley, CA on Friday, June 17th at approximately12:50p.m. I went to this location to purchase two Del Tacos. When I received my order I removed all of the cheese from both tacos and they had strands of lettuce on them...
Read full review of Del Taco
This review was chosen algorithmically as the most valued customer feedback.
I visited the Del Taco in Anthem, AZ today (6/15/22). I have always loved the food, especially the fries. When I approached the window in the drive thru to pay for my order, there was a disgustingly dirty tip jar hanging from the counter. The counter and window were so dirty, that it made me wonder what the inside of the restaurant looked like. After...
Read full review of Del Taco
This review was chosen algorithmically as the most valued customer feedback.
I'm a loyal Del Taco customer and go there often. My order most of the time is the Fiesta Pack (6 Tacos/6 Burritos). Today I went to the Del Taco drive through window and ordered the Fiesta Pack. The price is usually $ 17.00 + (counting the tax), but today when I pulled up to the window the cost was $ 22.00 + (counting the tax). I said "what!, the price i...
Read full review of Del Taco
This review was chosen algorithmically as the most valued customer feedback.
I arrived to del taco at 215 in morning and was really looking forward to a shake. I am a regular customer but Jessica gave me different excuses as to why they didn't want to serve me a shake eventually she said because they cleaned it already and didn't want to get it dirty. In my opinion that is really bad customer service because there is nothing that...
Read full review of Del Taco
Del Taco
-
Really bad service at store 1163
I went to the Del Taco In Monrovia store number 1163. The absolute WORST!. There were about 8 cars it took me 25 minutes just to make it to the speaker to order! Everyone was upset about just how long it was taking! (Once I was blocked in there was no way out!) The crew was so slow it seemed like we were waiting for a long train to pass! Then to top it off I complain at the window and get a blank face! and old cold fry parts! I was so mad I wanted to go back but didn't want to waste a tank of gas! I wanted to make dinner at home but was out all day & just didn't want to cook.

By the way, this happens at this location all the time! The service is always sloooow! It's like there's no training! Gas is expensive I don't want to waste it there!
Desired outcome: I really like my money back but I don't think that will happen, But make comp so I can go to a different DEl Taco.
Del Taco
-
Blonde hair in salad and salads had no meat on them
On 3/29/2022 @5:57 pm I picked up two taco salads that were supposed to contain chicken and beef. There was no meat on them and they were filled with lettuce, guacamole sauce, beans and I'm not sure what. My daughter was hungry and decided to taste the concoction and found a long blonde hair in the salad (our hair is not blonde). After paying $12 plus for both salads (mostly lettuce), we threw them away fearing what else we might find in them. This was our first time eating at a Del Taco and will surely be our last. $12 plus for two bowls of lettuce and a long blonde hair. The location is: (678) 971-4384 1198 Dawsonville Hwy. Gainesville, Georgia, 30501 Store #1262 Order #99
Desired outcome: "Please refund" what I paid for both salads: Beef $6.59 Chicken $6.89
Del Taco
-
Basic taco
I've been eating here for 30+ years now, and i've seen the quality of your basic taco go to hell in a taco shell... Is it too much to ask that they actually try to put adequate portions of meat, cheese and lettuce on a taco... Especially since you've just raised your prices again! Wasn't it enough that you decreased the size of the shell by 10% and your employees try to charge you extra 35 cents for an adequate amount of lettuce on the taco? On a different note, just came from there and wanted my regular "grilled chicken avocado burrito" and got back to work to find "processed chicken nuggets" and no avocado or guacamole and still charged extra! Don't the managers care that their un-trained kids don't even bother to let the customers know if they are out of an item that is regularly on a burrito that it has been replaced with something else. I'm so done... After 30 years, you finally lost me!
Desired outcome: what's the point of asking... they would probably get that wrong too
Del Taco
-
Employee customer service complaint
I pulled into the driveway and then when the employee finally came on the intercom to take my order he had a bit of an attitude and then when I was finished ordering my food I heard several of the other employees making fun of me and then laughing at me and whatever you want to call that kind of behavior, I call it being really rude and disrespectful. I will not be returning to that del taco and I'm sorry that del taco would hire such immature employees and I don't appreciate it whatsoever!
Desired outcome: I would like that the employees are written up and reprimanded by the store manager because, that is definitely not something that I was expecting to happen and they lost my business for sure
Del Taco
-
Gift card
I paid for 3-$5 gift cards. One was to a family member. He went to use it and they said it had been used. We just gave this to him so that was impossible. I have the receipt and the card is listed, but I do not believe the associate entered the gift card amounts in the system. I am outraged since I have $15 in gift cards that the company has pocketed and I have nothing to show except that I paid for these. I will shortly file a complaint with the BBB for reconciliation of this error. There is no number provided to speak with a live Customer Service representative. WILL NEVER DO THIS AGAIN!
Desired outcome: Activate my paid for gift cards.
Jan 05, 2022
11:28 am EST
No response from Del Taco to date.
This has been frustrating, especially since these were gift cards to people. I am shocked these came up as used and not as "not activated." It is also a little disconcerting that only 12 cases have been resolved and 355 cases remain unresolved.
Del Taco
-
Online order
Tonight 12/22/2022 I ordered a bean and cheese burrito, a chicken quesadilla and two coffees through the Porterville CA Del Taco website. After I placed the order, and only after I placed it and had paid with my bank card, I found that it was a pickup order. I do not have transportation, so I called the store and asked the manager to cancel it, but I was told it cannot be other than through the website. I cannot find a place to cancel the order. I cannot get to the store, and I do not plan to pay for what I cannot consume. I would like a refund of my purchase, Well I would like the food, but the money back is the best I can do. You lost a customer tonight. If you cannot fulfill a customer's request, either by fulfilling the order or canceling it, you aren't much of a food store.

Lynda Cordova (559) 527-1559
Del Taco
-
Doors locked after ordering
Could not get back in to get my order knocked on Windows and the employees just looked at each other's and laughed as the other guest in the dining room had to open the door to let me in once inside was treated so rudely and good night find a manager that was working at the moment I was told I could get my money back and I did a lot of kids no supervision working at this place del Taco store number 1005 on Craig road
Desired outcome: Notify manager
Del Taco
-
Amount of ingredients placed in classic chicken burrito
I ordered two of these burritos and it was over 10.00.

When I opened them they were just over half full, with a good 2-3 bites of just tortilla to start.

I was extremely disappointed and felt the amount of ingredients in each burrito they should honestly have been 2/$4.00 at most but more like a dollar menu item.

I was so mad that I called the store and spoke to the manager. He told me that was the corporate amount they were suppose to put in.

I informed him they lost a customer and understood his position and asked he forward my complaint to his boss.

I would bet both burritos in wrappers weighed less than 1/2 pound total.

I feel Del Taco is all about reducing portion size to maximize profit.

Blackstone Avenue in Fresno, Ca was the location today about 1130-1145 am.

Richard
Del Taco
-
Del Taco
My husband and I ordered food on Sunday Sept 26 th 2021. We asked for Del Taco, light on the beef and extra cheese. We received a load of hamburger and barely enough cheese to even see it! We paid extra fifty cents for ? This is not the first time, but I am considering not to purchase food at this location in Blythe, Ca. Ever again! I want my fifty cents refunded because it is an insult to give Del Taco extra money for an item that was not given! I would like a response to this email, Thank You, Teresa Rumsey at 189 S Broadway St Blythe Ca 92225.
This review was chosen algorithmically as the most valued customer feedback.
On 09/17/2021 around 2 or 3 in the a.m. I went to the drive thru of the Corona location on Main St for a bite to eat. I gave my order and added a large fries and asked for the fries to be well done and crispy. When the young girl at the window handed me my order it was missing an item. She seemed angry that I had noticed the missing item however she saw the...
Read full review of Del Taco
Del Taco
-
frequently on the wrong side of the order
280 N Jones Blvd, Las Vegas, NV 89107
I have gone to this location on numerous occasions, and have always like Del Taco. I recently changed my mind and am no longer going to this location because they continue to mess up my order. Every time I go there I request that my food have no tomato due to an allergic reaction. but repeatedly they continue to put tomatoes in my food and today I had 2 pieces of tomato in my burger. I bit into one because they put 2 slices and I did not see the second piece. They also continuously do not have the items I want. today there was absolutely no soda. last week they didnt have any cups.. like how are you not going to have cups? also I never receive a receipt, like today.
This review was chosen algorithmically as the most valued customer feedback.
On 9-5-21 at approximately 9:15 pm. The Del Taco in Costa Mesa on Bear Street refused to let me use the bathroom. A young male Hispanic man manager denied me access to use it. He was using his own unauthorized science to deny me the bathroom. He was callous and uncaring about my need to use the bathroom. The bathrooms were locked shut and nobody was using them at all.
Read full review of Del Taco
Del Taco
-
Card was charged twice
I went to del taco on 8/21/2021 around 2am (exact time I am not sure of but it was close to closing time of 3am) and was charged on my card and was handed back the card. After about 1 minute the worker said it didn't go through and asked for it again and charged it again. She said that time it went through. My bank statement shows, the first amount charged was $15.98 and second amount charged was $25.93. The only amount that should have been charged was $25.93. I am not sure where the $15.98 amount came from but it should have only been the $25.93 amount. She did not provide us a receipt as we thought she placed it in the bag. Upon arriving home there was no receipt. We didn't think anything of it yesterday night. I am asking for a refund ASAP of the $15.98 charged amount.
Desired outcome: I am asking for a refund of the $15.98 charged amount.
Del Taco
-
Customer service.
I came up to the drive up speaker and was greeted. I thought she/he wanted to take my order. The lady just rudely kept saying we are closed. When I asked when they closed she/he rudely said twelve. Very unprofessional if you ask me. This was at the location in La Verne California on Foothill Blvd. The people in the restaurant called the cops on me and the cops said they were scared I was under the influence of drugs or alcohol. I was waiting in the drive up window writing my Complaint. Do you know how humiliating this was. I'll hire a lawyer and take Del Taco to court for defamation of character if I have to. Thank you so much for your time. My email is [email protected]
Desired outcome: Some kind of response
We are here to help
16 years' experience in successful complaint resolution
Each complaint is handled individually by highly qualified experts
Honest and unbiased reviews
Last but not least, all our services are absolutely free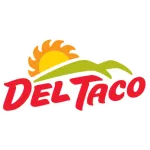 Del Taco contacts