Select Home Warranty complaints
128
Select Home Warranty
-
Garage Door Opener Repair Claim #02041473,,Policy # 789894393
We filed a claim for non-functioning garage door opener. It was denied1/4/2022.

Indicating a garage door was not covered under our policy. It was not the garage door that was defective but the actual garage door opener which has to be replaced. The claim was denied out of hand and no technician was called to inspect the opener or the door. I feel this was not good service and the claim was denied out of hand. I would like to speak to someone one on this issue simce there was a mechanical motor failure that was replaced and I feel we should have been reimbursed but certainly better customer service.
Desired outcome: I would like reimbursement for the replacement of the garage door opener dince no technician was sent to my house to inspect the issue and the claim eas denied out of hand.
Select Home Warranty
-
Home Central air conditioning repairs
I began having an issue with my Home Central Air Unit, on Sunday May 8th, 2022. I sent a request via your Web site, selecthomewarranty.com/claims and got no reply. On Monday May 9th 2022 I called select home warranty at 1-855-267-3532 and made a 2nd request via telephone. I waited 24 hours and called again On Tuesday May 10th. On Wednesday May 11th 2022I made a #rd request via telephone. On Thursday May 12th 2022 I made a 4th request via telephone and this time I was contacted by a repair company that promptly came to my house and made an inspection on my outside and inside central air unit. He informed me that the issue was the compressor and needed to be replace. He further informed that he would contact Select Home Warranty and inform them of my repair problem. He further said that he would probably be back in the morning to make the repair. His inspection of the inside unit indicated the coil was clean and in working order. On Friday May 13th 2022 I called the repairman and learned that he was told that Select Home Warranty was going to contact me concerning this repair. I then called Home Select Warranty and inquired as to why the repair was not being done. I was then informed that I needed to take pictures of my central air unit and submit a maintenance report of my unit and email this to Selecthomewarranty.com/claims so that my issue could be resolved.

After eleven days they have still not resolved my issue. They inform me that my case is under review.

Select Home Warranty is not what it is supposed to be, I may be a scam.
Desired outcome: I want them to fix my Air conditioning
Select Home Warranty
-
Denied claim without probable cause
AC unit was not cooling properly so I contacted SHW to file a claim. The company sends out a technician who diagnosis a Freon leak and low Freon so the claim was not covered. I hired the company 4 days later to come out and replace the coil system and during install they discovered the compressor was inoperable. A diagnosis of the compressor and recommendation to replace the entire unit was provided to SHW. The claim was just denied citing the technician reported the issue was attributed to the leak, lack of maintenance, and age of unit. All are complete lies and untrue. When I called customer service to speak to a supervisor Bell ext. 0165 insisted a denial could not be disputed and the resolution team was accurate. This company wants your money but refuse to do the right thing by covering your equipment. I'm in contact with an attorney and will pursue legal actions.
Desired outcome: Denial without probable cause
Select Home Warranty
-
Select Home Warranty
They are supposed to cover us for repair or replacement. A tech came out and was unable to repair my dryer. Between my wife and I, we have logged at least 30 call with Select Home Warranty and they have given us the run-a-round. I have been without a dryer for more than two months now. They are polite and courteous on the phone an pretend they are escalating the repair or replacement but nothing is done. we have received no call backs from them ever! You never get the same technician twice. They are a scam and I would say DO NOT BUY SELECT HOME WARRANTY!
Desired outcome: Repair of replace the dryer as per my contract!
Select Home Warranty
-
I need HVAC serviced/repaired - got no service after 4 calls
Called 5/10/2022 with issue - Upstairs HVAC not cooling and may need maintenance - got email on 5/10/22 at 10:15 saying "issue you are experiencing is maintenance related" and that "Maintenance related issues are not covered by your policy".

Called 5/10/2022 - to determine status of claim. Apparently a second email was sent on 5/10/2022, but not received by me, saying the claim was rejected. I reiterated that the AC was not working and was then asked to provide 3 years of HVAC maintenance records. I bought the house less than a year ago (7/23/2021) and did not have 3 years of records. Spoke to a resolution resource who indicated that the initial claim would be adjusted, and a technician sent out to repair.

Called 5/14/2022 - same story as above - said they would send an email updating claim - no manager available to escalate issue to.

Called 5/16/2022 - same as above - wanted 3 yrs records - got a resolution resource when threatened to cancel policy - got an email technician would come in 2 to 3 days.
Desired outcome: I want the company to perform services contracted for without the need of four phone calls.
Select Home Warranty
-
Home Warranty Services
We signed up for 3 year coverage with Select Home Warranty.

I made an initial claim for a built in microwave that would cost $3,000 to replace. They said that the cost of replacement to them would be over $300 so they weren't going to send a repairman, instead they would give me money to replace the microwave, however they told me that due to the age of the built in microwave / oven combo and depreciation, they would only give me a $95 credit towards a new combo. I paid out of pocket to a repairman to get it fixed for $250 (this should have been covered under my warranty).

I made a claim on my air conditioning unit a couple of months later when it wouldn't turn on. They sent a repairman at the agreed upon down payment of $60 and fixed the item. However, we just received orders to move from the Navy. Because I made the claim on the air conditioner, I can't transfer the warranty to my new address. Because of this I am having to cancel the warranty, but they are charging me a $75 cancellation fee, a pro-rated amount for the last year of coverage and also deducting the money it cost them to pay for my ac unit repair.

All in all, they covered us for just under a year and are charging us for that, however they are also subtracting the cost of the repair they completed, so they really didn't cover us at all.
Desired outcome: Do not charge me for the repair completed on the air conditioning unit or do not charge me for the pro-rated last year of service. You can't have both...
This review was chosen algorithmically as the most valued customer feedback.
My Policy clearly covers my refrigerator problem. Select Home Warranty continues to attempt to relate the NEW CLAIM to an OLD CLAIM. I have spoken to them over the phone at least 8 times (documented by date and name). The Appliance Repair Company has also spoken to them. My policy for the new claim DOES NOT state anywhere it is not covered. Furthermore, my...
Read full review
Select Home Warranty
-
Garage Door Opener
I recently filed a claim with Select Home Warranty for a replacement garage door opener. They promptly sent me information about a technician to call to resolve this issue. The technician came out and demanded the payment of $550 up front (plus the service fee) to replace the unit. Since I know the normal procedure is to only pay the service fee, I asked the technician twice if he had prior approval to charge this amount. I also asked him to call again to make sure and he gave me some story about no one working on the weekends (it was a Saturday). Wanting my door repaired, I believed the technician who told me that I would receive the full refund from the company. I believed him because he was clearly a technician that has worked with the company before and I figured he knew more than I did when it came to the payment procedures. However, when I contacted the company, they said that they would only reimburse $150. Considering this was a technician that they sent me who clearly lied and cheated me, I feel as though I am entitled to my full refund and they should go after him to seek their money back.
Desired outcome: My full refund of $550.
This review was chosen algorithmically as the most valued customer feedback.
A request was made for refrigerator repair on May 02 22 and was told that Baby Boy Service would be out on the third of May between 8:00 and 12:00 no one showed up but a report was made stating that job was completed I call back asking for someone to come out to repair appliance because my tenant had been out of a refrigerator for three days another...
Read full review
Select Home Warranty
-
Unauthorized credit card charges
May 5, 2022

Please be very careful selecting this company for your home warranty. They take advantage of the use of your card. I did not authorize them to take a $75.00 fee that they posed on me. However, they did. I have been with this company for maybe two years. I have never used them to work on anything until recently. I told them what I needed and they wrote it up. But, when I received the email from them (thinking I would get info on the date and time that someone would do the work) I was told that the door to my refrigerator was considered broken. I needed a gasket - the door is not broken. I will never use any of these warranty companies again. Select Home Warranty company takes advantage of people and everyone should know it. This company does not do any work they just take money from people. I also sent information to the Better Business Bureau.
This review was chosen algorithmically as the most valued customer feedback.
I purchased a 5 year home warranty from this company for $1898. In two years I have pur in 3 claims. Of the 3, they only had one technician who could come out. I had a roof leak and after waiting 3 weeks they finally told me they had no one to send out and to get my own and they would reimburse me. I had to pay someone to do a quick fix to stop the water...
Read full review
Select Home Warranty
-
Approve the repair or provide a refund for the warranty.
Purchased home warranty for my home. The ac went out within 5 months of moving into the home. This home was inspected by a professional just less than 5 months ago and everything was working fine, no leaks were detected. Now select is not wanting to cover the repairs. They are trying to cite that it is not covered under the exclusions but I have explained to them it is not a freon leak it is a damaged evaporator in the unit that has the issue. The evaporator is covered under warranty to be replaced and they don't want to cover it. I live in Texas the weather is getting to be in the 90s these days and there are two small children in the home. What is the point of paying for a warranty if you are going to be denied every time.
Select Home Warranty
-
Dishwasher
I called select home warranty to fix my dishwasher. They sent out a Sears repair man to fix my whirlpool dishwasher only to be told that I need to replace it. Ok I went to best buy and bought a new one and sent in my receipt to the claims dept. and I am still waiting for my reimbursement check. It was approved in Feb.2022 it is now the middle of April.2022 still nothing and all they say its still waiting to be sent out. Please can someone make this company honor there advertised warranties. Its fraud and they need to be made to uphold their contracts.
Desired outcome: I would love to have my refund check.
This review was chosen algorithmically as the most valued customer feedback.
I wish that I had read the complaint section before I put out money for a Home Warranty that was of not honored. Dishwasher went out, damaged floor & I had to have repairs done. I called Customer Service, was told I could purchase a new Dishwasher and I needed to hold on to receipt for proof of purchase. When ready for dishwasher and called Customer service...
Read full review
Select Home Warranty
-
Bathroom faucet not covered
You are a bunch of swindlers and cheats.

Took or money. But do not cover anything that goes wrong.

Feb 20, 2022- after calling about a leak in the bathroom sink.

ON Feb 26, 2022, select home told me that they could not find a repair service I should find my own and that they would reimburse me (after sending in the receipt.)

On March 01-2022 the repairs were completed by (Leos Plumbing& Repair) the receipt. e-MAILED THAT DAY.

After they said that I had to find our own plumber to do the repair then I was told that this was not covered by my policy.
Desired outcome: Paid for part of the repair 150. to 195.00
Select Home Warranty
-
Inadequate reimbursement
I signed up for a policy and was told by salesman we have one week to review it, and if we chose to cancel will get a full refund as long as we cancel before the policy went active (so before1 1 week). I cancelled before the one week period, and was given a reimbursement check that was $71 short of what i am owed. I was told i would get a full refund.

I called Select Home Warranty and explained the issue, i was told it had been escalated and i would be receiving an email from corporate within 48 hrs and i asked if i would also be getting the rest of the reimbursement and the guy said "Yes." I never got an email, phone call, or the remaining funds i'm owed.

I called a second time a week or two later, was told i would be given a call back from a manager when i asked to speak to one. I never got called back.
Desired outcome: Correct reimbursement of the remaining $71 i am owed. I cancelled before the policy went active and should get the full refund as i have been told i would get twice now
Select Home Warranty
-
Plumbing
I filed a claim 2 weeks ago and Select has not responded. I need my money back. I bought a 3 year contract and this is the third time they stiffed me. The other issues were my pool pump, which I paid extra for in the contract, and another leaky pipe that they said they couldn't find a technician in my area. There are probably hundreds of plumbers in Baltimore. This company is a scam and they won't help. I am interested in filing a lawsuit if they don't refund my money.
Desired outcome: I want out of the contract and a refund.
Select Home Warranty
-
Home Warranty Policy
In November and December of 2021 I called Select Home Warranty to request a copy of my Home Warranty policy. Both times I received nothing. On January 5, 2022, I attempted to register my account online so that I could manage it. I was unable to do this because I did not have the policy #. I submitted a ticket and received an email that a support representative was reviewing my request and would send me a personal response in 24-48 hours. I received nothing. Today, March 10, 2022, I called to cancel my policy and request a refund for the months I paid since I couldn't use it because they never sent me a policy. After spending an hour on the phone with a representative, the policy was cancelled BUT they charged me $75. I am now on the phone with another representative, Mary who told me she has no supervisor and reports directly to the CEO Joseph Shrem
Desired outcome: I would like the cancellation fee and all payments I made refunded.
Select Home Warranty
-
Appliance technician work/advice and my reimbursement.
I submitted a claim re: clothes dryer not turning on. Select Home Warranty sent out technician. He saw the electrical cord was faulty, he showed me where it was burnt, he cut down the same faulty cord about an inch, and told me I need to go to Home Depot and purchase a new cord IMMEDIATELY or the cord he left on can cause fire.

I called Select Home Warranty and informed them of this. I made 6 calls and each time I was told it was going to be escalated. On my last call to them I said forget it, I just want to be reimbursed my service me and told them they really need to see what experience nor non experience workers they are sending out to homes and the advices they are giving that could had caused a fire to my home if I would of followed his advice.
Desired outcome: My reimbursement of $75 that I paid to their technician and cancellation of their future services without a penalty since they did nothing.
Select Home Warranty
-
requested cancel/refund
This policy was purchased in April 2020 and the sales person talked me intThe first call went well. The 2nd call informed me that the garage door openers were not covered(had to be purchased) 3rd call was to fix a plumbing issue and then I was told that they would cover the parts only - no installation and I would have to pay over $200. I disputed the charge of the policy with my credit card company and that did not work. I attempted to file a claim with small claims and that could not be served to them. When I called to cancel the policy I was told that there was a cancellation fee and that there was a cancellation fee of $75 and that due to the fact that it was being cancelled the reate of the policy now reverted to the regular rate and that the policy had been cancelled a year ago 'due to a dispute' THe sales persons do not give you any of this information they are only interested in selling the policy for the $$$ in their pockets and theparty you speak with on the phone to cancel only gives you excuses and repeat the same information over and over like a broken record. DO NOT RECOMMEND OR USE SELECT HOME WARRANTY ONLINE RATING IS COMPLETELY WRONG IT SHOULD BE MINUS 5 star
Desired outcome: A refund of 1 year premium based on the amount I paid for 3 years or approximately $400
We are here to help
16 years' experience in successful complaint resolution
Each complaint is handled individually by highly qualified experts
Honest and unbiased reviews
Last but not least, all our services are absolutely free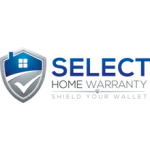 Select Home Warranty contacts