Hardee's Restaurants complaints
496
Hardee's Restaurants
-
Womennat d drive thru keeps her tongue out
I watch this women keep her tongue out the whole time she grab my food and I asked her and she got mad.. Like no keepnyou tongue in you mouth.. Yet u didn't say anything til she already had my food why.. Bc I didn't want her or anyone else do something to my food.. This is in leland nc 28451.. On top of this they got my order wrong and I card up there but want get it til tomm why bc i'm afraid she will do something... Like just keep you tongue in you mouth.. And if you've been to this hardee's in leland nc tou know who i'm talking about
Desired outcome: They just messed up order of 3 bacon egg combos and two sausage and egg combo they Gabe mw 2 steak 1 bacon and egg and the two egg
Hardee's Restaurants
-
Cold and not full order!
Ordered Meals for wife and I at 5:00PM and received at 6:10PM. Ordered Star Burger W/Cheese and Onion Rings and Swiss Mushroom Burger w/Pepper Poppers. Received cold and did not received the Star Burger.

That is the second time in less than a year this has happened. Please teach the staff how to prep orders and check them prior to sending them out.

Thanks for listening.
Desired outcome: Refund of burger or a replacement coupon.
Hardee's Restaurants
-
Customer Service
I would like to bring to your attention by way of a formal complaint about there service rendered at your store on Thornton Rd, the Lithia Springs, GA location…

Not only was the length of time that it took to move about at the drive in, but once at the ordering box… the cashier was extremely unprofessional… and when I order a sandwich that clearly shows that it costs $5.99, she said "$8.99… and it costs more after 11:00pm…

I wails hate to think that.. Hardee's has a model that operates in that manner… as a retired military officer I am absolutely blown away… and will tell you this… I will never again eat at another Hardee's..

So disappointed…
Desired outcome: Coach / TEACH / Train…
This review was chosen algorithmically as the most valued customer feedback.
On April 10,2022 approximately 5:15PM while traveling on business with my Business Partner Elliott Burkes , we got hungry and decided on a quick bite to eat. We decide to stop at Hardee's ( 135 Curry St North East. Pelham Ga, . Once in the drive thru the attendant came into the speaker and said " Hello, May I take your order? A small pause occurred due u...
Read full review of Hardee's Restaurants
Hardee's Restaurants
-
All
At the Hardee's I go to, in Waterloo, iA their food is always just warm, never ever hot. I like their food and eat there about 16 times a month. I repeatedly ask them for hot food and never get it. I asked a worker how I get them to serve me hot food and she said to order it fresh. I did that and still got just warm food. I want to eat there. But I guess I'll opt out and go somewhere else unless someone can help me get hot food. What makes Hardee's think anyone wants to eat food that is just sitting there being warmed.

[email protected]
Desired outcome: HOT FOOD..PLEASE
This review was chosen algorithmically as the most valued customer feedback.
Date 02/19/2022 Time Apprx 3pm 1450 Ribaut Rd, Port Royal, SC 29935 Waited inline for over 20 minutes after having given my order through the drive thru. When I arrived at the window, the attendant curtly as me for cash, I told her that I did not carry cash, she then informed that their "machine went down". I then asked why did she not tell me this prior...
Read full review of Hardee's Restaurants
Hardee's Restaurants
-
Food
I am a very regular customer of Hardee's but really disappointed this time, just got food from Hardee's store #1501701, 101 Tom hall street.Food was horrible, fries were stale and reheated.Chicken tenders were refried, filled with oil with uneven temperature.Couldnt eat 1 single tender.Also very long wait time, took us at least 30 mins to get the food.Won't be buying anything from there from now on.
This review was chosen algorithmically as the most valued customer feedback.
I visited your store on 11-17-21 at 7:10 am to purchase a steak breakfast combo, the employee that was on the headset was the rudest person I have ever dealt with since I have been dining at hardees. When I reached the drive thru window I was treated even worse because I asked why she " barber ' had such a nasty attitude, I was talked to so rudely, I just...
Read full review of Hardee's Restaurants
Hardee's Restaurants
-
Delievery service / waiting time/no care about vustomers
On 17th of november 2021, i have ordered a meal from hardees at 1.15 am and waited more than 1 hour till 2.41 am and then the delivery called and said he is the same street name but in cairo and i have made the order in alexandria . So i have called the department who must solve this issue, there is no care at all and issue is not resolved and they are careless about their customer satisfaction and about their customer's time and he put me on the hold for few minutes and getting back again with no solution
Desired outcome: compensation for wasting my time
Hardee's Restaurants
-
My order issues
Hi All,
I would like to escalate the worst experience and worst customer & complaints service I have ever had.

My order number is EGY-19731333
My number is 01012626412

First: I have called your customer service to place my order and provided my full address accurately in Teleperformance City walk site to them also I provided my discount code for Lucky that call took place at 3.30 PM

Second: I have received a call by branch manager at 4.30 PM confirming my location and it is out of zone and my order won't be delivered.

Third: I called the call center and transferd me to customer service with no single resolution and I was called by Call center complaints management named "Mohamed" who literally told me your order is cancelled cause your phone was unreasonable! How come and the branch manager who called me ! I Complained that they wasted my time and made me lose my lucky voucher he simply told you to get back to lucky application to get my voucher back cause I ordered from them ! How come he can't see even or listen to me while I SAID clearly I ordered from your CALL CENTER .. he placed me on hold to check the order that he has no idea what he was saying to me about it and got back to me saying sorry we won't get your food to you and that is it !

That doesn't make any sense after waiting 1 hour and spending 30 mins on calls I have no food simply cause of being the agent in training and not aware where to deliver and where not to deliver

Fourth : My call was transferred to another manager who is named "Emad" who simply told me I have 2 options first if I want my food I can go to the branch and get it or to select any in Zone area to pick my food from !

That is ridiculous and I have never seen worse customer service and management than that one .. Now it is 5.20 PM and I am waiting for call back from "Emad" as I need my food and I won't go anywhere or wait to place orders from any other place .. That is a waste of time and it seems no one in Hardee's neither appreciates time value or respect it.

BR,
Dina Elrewany
Desired outcome: I need my order delivered
This review was chosen algorithmically as the most valued customer feedback.
On Aug25 i placed an online order with Hardee's 1505993 150 N. Cedar Bluff Rd. Knoxville, TN. 37923. I went to pick up my order. The staff said they didnt have an online order. I showed my receipt. I was told they had no way of checking. It didnt print out so they didnt have an order. I was told to contact online service. I havent found any contact info for...
Read full review of Hardee's Restaurants
Hardee's Restaurants
-
Spicy tenders and curly fries
The tenders were too cold and hard to eat. Unfresh. Like cooked a day before. The curly fries barely contained fries and were crisps which were harder to eat. Sauce was not of that quality even. Hardees really really disappointed this time. I always love hardees but this time it really diappointed us. The standard of some branches is becoming down please help.
Desired outcome: Disappointing food.
Hardee's Restaurants
-
Service
I love hardees low carb monster burgers with well done/crispy curley fries! I also enjoy going inside to get my food. I am a firm believer, if u pay for a service, u deserve to recieve what u pay for! Lately the service's at hardees suck's! I am tired of going thru the drive thru and getting home and not having what I ordered! At least going inside u can talk to someone there! I hate soft fries and I ask for very well done/crispy fries. Everytime I get soft ass fries thru drive thru! Also, low carb burger has hardly lettuce and nothing I asked to be put on it! I have inquired why we can't go inside! Was told byt multiple store's, they lack employees! I have actually been in line at drive thru and noticed cars in front of me pulling off. When I got there, I was told on speaker they were closed! If hardee's can't provide the service, stop taking our money and close down! So sad!
Desired outcome: Fix this
This review was chosen algorithmically as the most valued customer feedback.
On 8/10/2021 my husband, our great-nieces, and I stopped for lunch at the Hardee's in Maiden, NC. I placed our order, then repeated it, and repeated it a third time and the cashier never got it right. However, after the wrong sandwiches were made and discarded, she got them right. The order was not complicated - 2 Hand-breaded Chicken meals, 1 Chicken Club...
Read full review of Hardee's Restaurants
Hardee's Restaurants
-
Customer Service
A female friend of mine ordered at Hardees in Rapid City South Dakota on East North Street today July 25th.I had to spend 2 full hours and the manager Donna made me come back to.the store 5 DIFFERENT Times!She kept coming up with reasons not to replace my order.At first she said she needed a receipt so I left and came back with a receipt.Then.she said I was rude so she wasnt going to replace my order.So I sat in drive thru 10 minutes and she was threatening to call the cops because I wouldn't move.Then she has her workers hand me a bag and it's the same exact messed up order.So I leave and have to drive all the way back up there again.So I come up there again and shes looking for excuses to be spiteful.So she says not all the food is in there.I told her the messed up part of the order is in there.Then she lies and tells me they paid with credit card and argues with me about needing the card.So I leave and find out they paid with cash.I spent 2 house and made 5 trips to Hardees just to get 4 sausage egg cheese buscuits.She needs to be fired
Desired outcome: She need to be disciplined or fired
Hardee's Restaurants
-
Drive through service
The car in front of me today waited at the drive thru speaker for 5 minutes before they took his order. I pulled up to the speaker. I was asked to wait. I waited 10 minutes. Two cars behind me left the restaurant and without being able to place my order I left. 15 minutes in drive thru with only one car in front of me and never was served. Went to Chick fil a next, was behind 11 cars (and several more I couldn't see around the building ) and had my food in hand in 9 minutes. How does Hardee's stay open with service or lack of like that
Desired outcome: Not sure, better management I guess
Hardee's Restaurants
-
General Services at Hardees in Tazewell, TN
I am a 68 year old disabled veteran from Midway, Tn and today had taken my wife out for a sightseeing trip up in Hillsboro, Ky.. On the way back we stopped at a Hardees in Tazewell, TN and went in to order... My wife wanted the chicken strip All Star meal and I wanted the 2 ham & chess All Star meal. They informed my wife they were out of tenders so she ordered the Chicken sandwich meal... I also informed the order clerk that I had Military to see if I qualified for a discount.. When we received our order at our table we were also then given the receipt... No military discount was given (the receipt said discount 0.00). Then I went to check my meal and it was a regular ham & cheese sandwich and not the 2 Ham & cheese All Star Meal.. Wife took the meal straight back up to the counter and the clerk got the manager to straighten out the order... I was originally charged $6.59 for the meal which should have been $5.00 for an All Star Meal.. When my wife questioned the manager about the difference the manager told her "it was just a few cents difference in price and issued no refund".. As the wife was waiting on the repalcement another customer asked about the All Star meals and was told they no longer serve them but the were listed on the display board... Very unprofessial and manager should have done the right thing and offered the refund and done the militery discount... Then my wife had to stand and wait 10 -15 minutes to get the replacement order of the 2 Ham & Cheese... We did not have to wait but 2 or 3 minutes to get the first meals delivered to the table... I believe they were mad & frustrated and purposely delayed getting the food... Very dissapointed with Hardee's and would like this to be taken care of... If not for my 2 bad knees from in the military, I would have went back up to the counter myself... This type of thing should not be happening... Very disatisfied with this Hardees... Please make this right...
Desired outcome: Just want a fair outcome whether if be a refund or meal offer to make this right Total bill was $13.74
This review was chosen algorithmically as the most valued customer feedback.
I worked for Hardee's in Paris Tennessee until recently. My hours were cut all because I answered a question the GM Boyfriend asked. I have been working for Hardee's for over 2 yrs with no problems and no complaints. Since the GM (Shelby Holbrook) took over it's been run poorly and she has her brother and boyfriend working there also. She makes sure they...
Read full review of Hardee's Restaurants
This review was chosen algorithmically as the most valued customer feedback.
301 E Burleigh Blvd, Tavares, FL 32778 very rude employee's no mask no hat and no apron one very rude employee acted like they were the manager my wife asks how much the Angus burger was my wife asks why they didn't have the price posted on signage when the one person come to the window pushing the employee out of the way and started running her mouth being...
Read full review of Hardee's Restaurants
This review was chosen algorithmically as the most valued customer feedback.
Every time we go to hardee's they say their systems is down can't order nothing this has been going on for months now including the last two nights in a roll!!! They are lying bout the systems they just don't want to work and the managers and corporate don't care about their customers cuz if they did they would have fixed the problem a long time ago me, my...
Read full review of Hardee's Restaurants
We are here to help
16 years' experience in successful complaint resolution
Each complaint is handled individually by highly qualified experts
Honest and unbiased reviews
Last but not least, all our services are absolutely free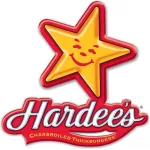 Hardee's Restaurants contacts
Most discussed Hardee's Restaurants complaints
Food