Enterprise Rent-A-Car complaints
609
Enterprise Rent-A-Car
-
dangerous car
I have had a curtesy car from enterprise in Nuneaton while my car is being repaired. The first car i had was a Hyundai I10. Thanks to my neighbour who notice a wheel nut missing and informing me of this, my husband went to check over the car only to find that more locking nuts were loose on the drivers front on the drivers rear wheel there was one nut loose passengers rear wheel had three loose wheel nuts and passengers front had one loose nut. I immediately phoned enterprise where the lady i spoke to asked me to bring the car back to her to look at, my husband informed her that there was no way anyone was going to drive the car anywhere as it was to dangerous and should never gone out to anyone to drive.

The following day a very nice lady brought me a Corsa to replace the Hyundai the poor girl had to drive the car with loose wheel nuts back to the depot. I was told that there was a full tank of petrol that i only needed to return it with the tank half full. i have to be honest i was really insulted by this were they saying that putting my life at risk is worth half a tank of petrol, i know petrol has got more expensive but half a tank of petrol is ridiculous.

when i got into the Corsa to drive the smell of stale cigarettes was outstanding and disgusting. Again i phoned the company again i was offered a replacement car which i refused as i was not sure what i would be getting next at least this car was road worthy though it stank vile.

I would like for this complaint to be taken seriously as this could happen to someone else with a much more fatal outcome. every car should be checked before going to another customer.
Enterprise Rent-A-Car
-
Enterprise car rental
I made a reservation for a rental car for 4 days. I made the reservation ahead of time and I also called my local enterprise days before to confirm it. I also told them I would need a them to pick me up on the day which was 05/14/2022 at 9am. I was assured that I would be picked up by one of their employees. The day came and no one was there to pick me up. I called and called and called and no one answered my call. So I called customer service and explained to them they tried to connect me with my local branch and I was hung up on 3 times. I waited and waited. It was now after 11am and still no one here to pick me up I called customer service again and I was then told they would handle it and they were transferring me to my local branch. Again I was on hold over 25 minutes then it disconnected me. I was frustrated. I had to walk there are no ubers or lyfts in my small town. So I get there and the phone is ringing off the hook and they just are not answering the phone calls at all and then I am told they don't have a car for me to rent. After all of that nonsense. I told them I needed a rental car so find me one. They finally found me a car. Now I looked on my bank statement and they over charged my card. I want a REFUND! HORRIBLE SERVICE AND OVER CHARGED. I'm beyond frustration now. Charged me for insurance I said no too since I have full coverage with State Farm. Confirmation number is 6G9VLX
Desired outcome: Refunded!!!!!!
Enterprise Rent-A-Car
-
Agreement number: 6G4XBQ, Having to pay for hail damage!
I was given the option to take coverage with enterprise or use my full coverage. upon returning the car there was a storm of hail and they stated that I had to pay my deductible because hail caused a few dents on top of the minivan. I paid it because ticket could not be closed and i needed to save myself a day being added. I had mechanical issues that the manager addressed and was super nice. Even my insurance stated that hail damage is an act of GOD and no fault of mine. I have been a customer of enterprise for years and never had this issue, I feel its unfair.

Deyon Turner

918-954-4037
Desired outcome: Be refunded my $ 500.00 deductible
This review was chosen algorithmically as the most valued customer feedback.
May 16th, 2022 @ 13467 72 Ave, Surrey, BC V3W 2N7, Preset appointment for pick up at the location @ 11.30 AM. When I arrived at the location, there were No customers or Reps at the front desk and reception. One lady and three men (Reps) were chatting and laughing at the back office and did not care about the customer, and I felt like they did not want...
Read full review
This review was chosen algorithmically as the most valued customer feedback.
On 5/16/2022 At 5:15 pm I rented a truck from Rialto/Bloomington, CA. I waited well the truck was washed. When I got in the truck it was not washed or even wiped down. It was very dirty. Well driving home on the freeway I heard some kind of noise coming from the front passenger side wheel, also something felt loose in the steering. The truck did not feel...
Read full review
Enterprise Rent-A-Car
-
Friendly request to remove holding for Reference Document #2BYWML
Dear EAN Service Rental Resolution Team,

Hope you are all doing well. I am humbly and kindly reaching out to urge you to remove a holding on my Enterprise account. This holding is for the rental provided by an insurance of a driver who was found at fault on a car accident. The rental was towed by mistake by the towing company on 01/05/2021. Because of this error a holding has been placed to my Enterprise account for an event that didn't cause, didn't request nor I damaged. Please help me remove this holding as another insurance has booked another rental through Enterprise for three weeks and I cannot pick up the vehicle because of this.

The car under the rental agreement with # 2BYWML was mistakenly towed by a towing company by mistake. I didn't request to have the rental towed, the rental didn't need to be the towed as there was nothing wrong with it.

Some towing company towed the car by mistake from my apartment complex just cuz it didn't have the parking ticket that all tenants have. Clearly the rental didn't have the parking sticker as it was not my car. The incident was not my fault whatsoever as I did notified my landlady, her assistants at the leasing office and the maintenance team. They did not provided me with a parking sticker as they said I was fine, and they would remember. However, two days before my rental agreement ended, before the due date to turn in the rental it was towed by mistake by the towing company from where you guys got it. I woke up and lucky got a call from the bodyshop that was taking care of my vehicle to tell me I could stop by to pick it up. So! again, before the due date to turn in the rental I was planning to return it as I could go get my car. But, when I heading towards the rental it wasn't there. I was so pissed as neighbors told me they saw the towing truck were taking a car like the one I described but they didn't know who it belonged to. I was so pissed and when to talk to my landlady, her assistants and the maintenance team. They all claimed they didn't request that car to be towed either. So; considering this it was entirely the towing company's fault.

Why am I being charged for something I didn't cause, something I didn't request nor damaged? that's very unfair. You should've called the towing company and ask who requested to tow the vehicle. That's the responsible one!

In addition, according to the rental agreement shared with me from the other driver's insurance was that some of the benefits, agreements and policies for that rental included free roadside assistance, towing servicing, etc. The rental was still under the contract with the other driver's insurance that provided me woth that car. Why Enterprise didn't mail the insurance in charge the bill for this ridiculous charge if they were who were paying for the rental for me?

Moreover, I never got a bill mail to my address about this. I just found out about this as another driver's insurance is booking a new rental for me for three weeks and I am unable to pick up this new rental because of that irrational holding Enterprise placed on my account for not valid reason which shows discrimination towards me and lack of professionalism to resolve issues that concern to clients.

It is worth mentioning that when I found out the rental was towed I immediately notified Enterprise in person and the staff at Group Branch 560H in Nashville TN told me the following: " Do NOT worry, we will take care of it! it's not a problem, if you wanna turn in the vehicle just turn in the key and we'll handle everything with the insurance who got you this rental, you won't get charged for anything " they said. I double-checked what she had just stated and she confirmed " I assure you won't be in troubles, you won't be charged at all. We'll handle everything and do not worry for the rental we are here to take care of it" she concluded.

By promising me that I wasn't gonna get charged and getting charged months after without official notification through mail shows not only lack of professionalism but also high and clear signs of discrimination.

I urge you to remove this or I will take it to court because you guys are putting me in a very tough situation by not being able to pick up this new reservation booked through anothet driver's insurance!

Jesus Cruz-bautista

310 - 461 5217
Desired outcome: Please remove holding from my account and refund my money!
Enterprise Rent-A-Car
-
Charge on my rental car
I rented a car at the morning of May 4th and that same night purchased a new car at a Toyota dealership in Glen Mills, PA. I was very happy that I could leave the rental there as a drop off and since it was early evening the dealership said they would have it picked up from the Chaddsford Enterprise location the next morning. I had a $600 hold on my credit card for several days and ended up with $101.07 charge. I called the next day and was told it was going to be $68. It seems like someone swindled me out of some money here and I want my money back!
Desired outcome: Return my money, It was overpriced and not what I was quoted. I rented the car on May 4th and dropped off at a dealership Toyota Glen Mills same night. I was charged $101.04 which is insanely high for 1-day compact car.
Enterprise Rent-A-Car
-
Rental conditions
Picked a rental up from Manchaca location in Austin,Tx on 4-11-22 @12:40p.m. Agent was extremely nice, walked around vehicle notice alot of scratches dents, and that the vehicle looks as if it's been wrecked on the bumper. I was in a hurry to get back to work after he showed technical stuff about the vehicle. As I drive off notice the vehicle is extremely dirty on the inside spots, dirty sun visor filth everywhere. I was driving vehicle today and the vehicle stopped on me. Not sure if the vehicle was properly sanitized. The vehicle looks as if it's someone personal vehicle who have children that touched everywhere with hot cheetos. Vehicle drives extremely ruff. Tried to call in after I drove off no one answered the phone, again today and no answer.
Desired outcome: I would like a different vehicle. Prefer the vehicle to be cleaned inside and out, not half done. I need reliable transportation, to go safely to and from work.
Enterprise Rent-A-Car
-
Discrimination car rental
I had a car reservation setup by Liberty Mutual. I'm disabled and have been seeking the return of my personal car, wheelchair, black military gloves and other personal items.

My rental car was taken back without warning. I had asked both Liberty Mutual and Enterprise for an explanation.

I ended stranded for 12 days before another rental company car was provided. I had been adamant about this wrong.

I have been calling the disability numbers. So far no progress. I'm frustrated and will start business and discrimination complaints next. The charges were outrageous and predatory.

I think it is disgusting to take my wheelchair away. I have missed too much from this screwup.
Desired outcome: The immediate return of my stolen property.I am trying for a correction of the billing.Blatant discrimination!
Enterprise Rent-A-Car
-
Refund for the deposit/along with days I did not have it due to contract being closed out early
I rented a car from enterprise on odana in madison wisconsin for two weeks I paid almost 1500$ up front for the two weeks your 30$ insurance that cover anything and everything with the car along with deposit. The car got impounded and my contract was closed a week early not only did I not get my refund for the week plus In insurance and the deposit I was being charged with storage fee and towing. I had a problem the whole time I had a car that was had mechanical engine problems I was told if I swap it won't look good on me the cause I'm trying to get something for free. I paid all upfront how would I want something free if you guys had my money. That car had the check engine light on while I was driving from Madison wi to California. I had to swap the car out in Vegas it was not safe to drive if anything would of happened not only would you be liable I would be stuck in the middle of no 60 miles out from a exit. I paid for the insurance that you guys advertise covers anything and everything even if stolen i can give the keys and walk away. To be told that it only covers collision to try to get me to pay is bullshit because stolen isn't collision and you guys never say that ever that's why I paid 30 dollars a day for 14 days. This is the second time I have had a problem to continue to be judge and discriminated against

Is the worst slap in the face. Leaving me stuck in California with no way home and money I did not have that I spent on this rental. They also left me with all my stuff in the car not knowing where it is. When I was told I would get a phone call. To treat another human this way no matter the circumstances is digusting.

Thank you

Maria agushi

Maria agushi

5512520484

[email protected]
Desired outcome: . I am requesting a check in the mail to 5314 odana road #202 madison wi 53711. I just want my money back for deposit' insurance and car for the whole week I did not have the rental car. Thank you
Enterprise Rent-A-Car
-
Damage recovery unit
So about 12 years ago I used to rent from enterprise through the airport when I traveled. The last time I used them I got a letter a few weeks after I returned the car claiming damage. I did not agree and they didn't offer a fair way to appeal or dispute so I never paid it. Fast forward to now and I have a job where I will need to rent from enterprise frequently. I found out I was placed on a do not rent list. I called them several times….was transferred back and forth….was told they found the claim then they couldn't find it then it was with collections then it wasn't. But still no amount or a way to fix it. Can someone please provide me with a way to get of this ridiculous list and figure out how to resolve this? The calls directly to DRU are not helping me.
Desired outcome: Taken off the the do not rent list.
The company has left an official comment on the complaint.
Enterprise Rent-A-Car
-
Upgrade Not Honored
I reserved a car on May 3, 2021 I called yesterday to be picked this morning and to make sure I was going to be getting a upgrade I was confirmed yes I would . I have been a customer for the past 5-6 yrs I never have had a problem with any rentals until today. I was suppose to be picked up at 10 am I did not receive a phone call letting me know that Enterprise was running late I called and was told they would be here by 11. When I arrived I was told I will be put into a compact car i explained how I was just told yesterday I will have a upgrade the service rep spoke with Kieffer Degen the branch manager and asked if their was another vehicle he said yes but I would have to pay more money. I told him that I shouldn't have to pay more money for their mistake and for my inconvenience I have a very important Dr appt to go too today that I waited months for that I will have to cancel.
Desired outcome: I would like a apology and complimentary rental it is Mother Day weekend we had hoped to get a away in a nice rental.
The company has left an official comment on the complaint.
This review was chosen algorithmically as the most valued customer feedback.
I was very disappointed with the treatment I received. This is the first time I've felt humiliated to this point because of my skin colour. I called to check on availability of luxury cars at this location, Manager claims that they have one Cadillac XT5 but she refuses to lend it to me after hearing my accent. I was having an issue with my current rental...
Read full review
Enterprise Rent-A-Car
-
Fraudulent claim on my car insurance
i returned their rental car after 4 days...I didn't use the car except to drive it home and back to them, so it stayed the whole time in my garage, i brought it back using 26 miles for the whole time.

When i took it back, they went to check for damage, the first thing they looked at was the roof of the car and said it had hail damage...so they called my car insurance for a claim and get money...and now i have a claim on my insurance that will cost me...that was in Amsterdam NY on rt 30

Will Never go to that place...they will take a cash settlement from my insurance like they probably did many times before and not get it fixed so they can do it to the next person...

Really...who goes to check for damages and start by checking the roof of a car instead of doors and bumpers?
Desired outcome: That they stop fraudulent claim on my car insurance
This review was chosen algorithmically as the most valued customer feedback.
I have a car that is due back in just less than 2 hours. Confirmation number is 1888639118. You advertise on your website... If you need a ride, call us. This branch came and picked me up on Saturday. I just called to see if they could give me a ride if I dropped it off now. The answer was they could not give me a ride at all. I do not have a smartphone...
Read full review
This review was chosen algorithmically as the most valued customer feedback.
Literally one of the WORST Customer Service Experiences of my life. The complete indifference from the Enterprise associate was really Unbelievable. I reserved a pick up truck over the phone with my local Enterprise office. The associate said I "was all set" and that "I needed to pick up the truck in the Red Bank (NJ) office" which is the next town...
Read full review
Enterprise Rent-A-Car
-
Customer Service and Unprofessional Conduct and poor management of my contract
I rented a car from Enterprise in Hilliard, Ohio, in May 2020. I had a contract before the one in question and the circumstances were the same.

I explained to the manager that I was working on the front lines in the pandemic. I also explained that I was staying in a guest room at the facility and that I was in a remote area, with Lima being the nearest city. I explained that I worked 16 hours and often had to go back on duty after four hours, making it difficult to get to the office to sign a new contract and I explained this.

Apparently it was an issue, but the manager said nothing. On June 26, 2020, Enterprise charged my card $359. On June 28, 2020, I was informed that the rental had been reported stolen. When I asked the manager how was I supposed to get the car back to Columbus, her glib response was, "Oh, I don't know...maybe pray to god that you don't get pulled over?" Yeah, that's what she had for me. I called Hilliard Police and explained the situation. I gave the officer the plate number and he ran it and informed me that the car had, in fact, not been reported stolen. He even gave me his contact info in the event I was stopped while driving back to Columbus.

So I made arrangements with work and after working 16 hours, I made the two hour trip back to Columbus and dropped off the rental at midnight on June 29, 2020. I retrieved my personal vehicle and made the two hour trip back to work in time to take a nap and go back on duty. I went into the app on my phone and locked my card so Enterprise could no longer charge my card, since I dropped it off. They still charged me after the rental was returned and then claimed they started the paperwork to report the car stolen and then I was placed on the Do Not Rent list.

I was treated rather shabbily. I will stop at nothing to get satisfaction and I don't care how long it takes. They were wrong and refuse to admit it.

Do not rent from Enterprise. They will lie and then double down on their lives. They can put people on the Do Not Rent list for any little thing and it doesn't matter if you're in the right or if you're innocent. They will put you on the Do Not Rent list if you share an address with someone who owes a balance to Enterprise. This company will ruin your life; I guarantee it.
Desired outcome: I want the balance forgiven and to be removed from the Do Not Rent list. I should have never been placed on the list to begin with.
The company has left an official comment on the complaint.
This review was chosen algorithmically as the most valued customer feedback.
My name is Pamela Jackson. I recently rented a mini van from your Matteson location on 3/29/2022. RA#616Z2Z. My interaction was first with Garrett, then Chris and finally Adrian. All gentlemen were respectful and attempted to handle my situation but I am still not satisfied and likely won't rent from Enterprise again. In summary, I was given a car that wa...
Read full review
The complaint has been investigated and resolved to the customer's satisfaction.
The company has left an official comment on the complaint.
Enterprise Rent-A-Car
-
comfirmations sent and then getting a call morning of trip
On April 1st I did a reservation for a minivan at my hometown location. Received confirmation and was headed there...they opened at 830 I didn't arrive till 9 so plenty of time to call me. As I am turning in location I receive call saying there was a waiting list of almost 20 people. I have rented several times in the past and this has happened before but they are the only rental place I trust. I asked if there was something else they had that I could rent and I was told they didn't have anything but I noticed several cars in the lot and not one customer there. So we decided to try the location several cities over and received verbal confirmation as we are leaving city to go to the location we get a call from this location saying they didn't have anything. We were scheduled to leave on our trip that morning and had to cancel our vacation. This is very disheartening and bad business.
Resolved
The complaint has been investigated and resolved to the customer's satisfaction.
The complaint has been investigated and resolved to the customer's satisfaction.
The company has left an official comment on the complaint.
Enterprise Rent-A-Car
-
Unauthorized credit card charges
Alamo / enterprise Geneva / Zurich

Took the car on the 26th evening in Geneva. Never was asked to check anything. I did a quick check on my own in the dark of the car park. Returned the car in Zurich on the 2nd and the very first thing the guy checked (with a UV type flashlight - never seen that before) is the windscreen …. And hop ! Find a micro dot and tell me that it is a stone chip… the car next to mine was not checked and when I had a look at it it was the same soi called the guy again he acknowledged and his colleague who did the check said «  it is ok they have full cover ». What a joke ! Next guy taking the car will have the same as me !

I did not accept the check out and I send 5 emails in 3 days with no answer. I called 3 times and explained and no one ever called then my card was debited and today I received a kind of invoice with the expert note etc…. A perfectly built process.

Si to make it short, all will now go to my lawyer and a few consumers association in Switzerland where the rights of consumers are paramount. I will also make sure I recommend the company on social media :)
Desired outcome: Return the money you charge my card for nothing before I reach the lawyer
Resolved
The complaint has been investigated and resolved to the customer's satisfaction.
We are here to help
16 years' experience in successful complaint resolution
Each complaint is handled individually by highly qualified experts
Honest and unbiased reviews
Last but not least, all our services are absolutely free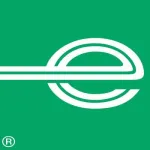 Enterprise Rent-A-Car contacts
Enterprise Rent-A-Car representative

EnterpriseRent-A-Car