This review was chosen algorithmically as the most valued customer feedback.
I rented a car for two days and paid $288.53 at reservation. When I picked up the car I added lost waiver damage which would bring the total amount to $342.51. I picked the car up at 3pm on a Friday and brought it back at 2:30 pm on a Sunday after hours. On Tuesday I checked my credit card statement and saw that I was not only charged the $53.98 but an...
Read full review of Hertz
This review was chosen algorithmically as the most valued customer feedback.
My wife and I had the misfortune of renting a car with Hertz from their office in the Geneva airport in Switzerland. We had rented the car for the 3rd-5th of June but returned it earlier on the evening of the 4th at 725PM. It has been a pathetic experience, unlike any of our previous rentals with companies in Geneva. We picked up the car on 3rd June...
Read full review of Hertz
Hertz
-
Security breach
My account has been hacked now twice within the last week and only my hertz account and no other account of mine with any other company has been affected. I need someone from Corporate to contact me as soon as possible to get this resolved.

All my personal information has been changed twice now to a location in Chicago which I do not live in.

Your Customer Care Department is beyond useless and every number I have found goes to that department. I spent over 2 hours on 6/7/2022 being passed between departments and agents with not one person knowing what to do or who to transfer me too.

Information was changed again today 6/9/2022. First I noticed was last week roughly 6/3/2022 when I couldn't gain access to my account Online or Via the app.
Desired outcome: Account secured and compensation for the pain and frustration of having to deal with this for the past week.
Hertz
-
Falsely accused of smoking in rental car
I rented a car from Hertz at Columbus, OH airport from May 24 - 26. When I returned the car, I got a receipt for the expected amount. When reviewing credit card statements, I noted that the actual charge was $238 more. I inquired with Hertz, who told me that this is a licensee location, and that I would need to contact them. I then made contact with Byers Group, who operates the Hertz location at CMH. I was told that the additional charge was for "smoke smell", and she attached several pictures of the car that I suppose were supposed to be evidence of ash, but it's not clear. She further went on to say that the charge would not be removed.

The problem is, I don't smoke. I didn't smoke in the car, and no one was with me at any time during my rental. I also didn't notice a smell while I had the car.

Their accusation is false, and I want the cleaning fee removed.
Hertz
-
Complaint
On May 2, 2022 we rented at car from Hertz in Toledo, Ohio. The charge was to be $218.00 for 24 hours. The vehicle was to be dropped off at the location in Asheville, NC. The rental # 545450603, a white Tuscon ID# 01575-2025880 was turned in at the Asheville location at 9:30 a.m. on May 3. We were to be charged $218.00. Instead, Hertz charged my Discover card $1, 456.12. Despite several phone calls to both the Toledo and Asheville locations since May 8, Hertz Company has not refunded me my money. They have admitted that they made a mistake, but nothing is being done to correct the matter.

Hertz in Toledo phone 419-216-9198

Hertz in Asheville NC phone 828-225-1828 owner is Christie
Desired outcome: I need to have my Discover card reimbursed in the amount of $1,238.12 immediately. I also would like an apology from the company for my inconvenience as I cannot afford to pay what they charged me.
Hertz
-
Car rental
I hired a car off hertz from Traralgon on the 21st April and returned it on the 2nd of May. When I returned it and left the office, within 5 minutes hertz had taken $255.01 out of my account. I called them up and they said I had gone over in ks and had to pay the extra. my allowed ks were 2400 and i did 3136 so i went over 736. It is .25 a kilometer which equals $184 now i want to no why $255.01 was taken without my authorisation out of my account. I also want to no where my $500 security bond is that was meant to be put back in my account 2 days later. I have not received this and it has been over 2 weeks. And on the 17th May hertz withdrew or stole $55 out of my account. Would you please assist me with my questions. Many thanks Tracy Lee Russell 0477 926 468
Desired outcome: I would like my deposit back and the extra money they took for no apparent reason.
Hertz
-
charged twice for car rental in Hilo, HI
I made a car rental in 12/18/21 for a trip to Hilo, HI on 1/18/2022. I was charged 2x's for the same rental. The credit card company took the one charge off as soon as I noticed it. You got your payment for the rental ($299.64). The information on the credit card statement says,12/18 HERTZ #0103002 PPAY OK

I returned the car on 1/22/22. When I received the bill last month I spoke to customer service and she said she would take care of it but obviously she didn't.

I know this was an innocent mistake but the hassle makes it less likely I will rent

from you folks again.

Phyllis Capate
Desired outcome: Just go away.
Hertz
-
adaptive driving hand controls improperly installed
I pre-paid for a rental car with adaptive driving hand controls for pick-up on April 4 2022 at Mpls St. Paul Airport, returning rental on April 11.

Original pick up time was 2:30 pm. Changed my flight and changed pick up time to 8:30 PM.

Arrived MSP Airport. At Hertz, staff could not find my rental. No staff had info re: where car was. I had to take a cab to my Minneapolis destination.

April 5. Local Hertz staff called informing me that rental with hand controls would be delivered to my Minneapolis location, and I get a $200 voucher for future use.

Car arrived shortly after call. Driver departed. I got in car with my wheelchair and tried to drive car with hand controls. Total fail. Hand controls were improperly installed. They slipped into place and out of place. Driving was nearly impossible and hazardous.

Parked car and called Hertz emergency road service for tow to MSP Airport. Tow driver examined hand control and identified problem: missing bolt to secure controls to steering column. Tow driver towed car to Hertz April 5.

No Hertz staff every contacted me to replace rental or apologize for dangerous hand controls. I attempted contacting Hertz but could not reach anyone at MSP Airport. National call center staff were not helpful.
Desired outcome: I want a full re-fund of my payment.
Hertz
-
lack of professionalism
On Thurs 5/5 am I went to Hertz Manchester Ct to rent a car for this weekend . The gentleman ( I use this term loosely ) was rude and totally unprofessional . He made comments about the town I live in and other off comments. The lobby was a mess also .I left and went out of my way to Enterprise . There were no issues and treated nicely. Sorry but I wont go back to Manchester with that person there .
Desired outcome: No response
Hertz
-
Your Company and over All Service
We have corporate account with your company. For starters had to exchange out of 2 vehicles in 2 days due to them having some type of mechanical issues. Then had to drive 2.5 hours back to DFW Airport the next day to switch vehicles again because the 3rd was having issues.

I am a 5 star me member. When I tell you the treatment from customer service and lack of the ability to do ANYTHING , is unacceptable as a company. Calling your 800 number, all it does is refer you to login online, which one is limited online with what we can do. Then if you do get someone on the phone they transfer you from Department to Department and no one can help you. I asked to speak to management, I was told there was no one available had the wrong department, and was advising me to call back the same customer service number 8006544173 you have listed online, and on the rental agreements le. The agent just kept saying she was sorry. Call customer service.

I tried calling desk at the DFW airport phone just rang rang rang. There is no one to speak with. And if you do get agent on the phone they are not eager to help or don't know how.

So my issue currently is I do not have updated Rental Agreement. As an Gov agent, I need updated and correct agreement with correct vehicle, for expense purposes, and if I stopped by police for any reason. I have spent 2 hours of my day trying speak with anyone who can help me. I am still unable to get this resolved. Basically there is no vehicle registered in your system to the Record Number #545602503. I have to be able to show or submit a rental agreement to the US Gov for the rental they are paying for. I am at a loss with my experience. I have never experience this type of service with Hertz ever.

I am trying to get this letter to the CEO Paul Stone, Kenny Cheung, every upper management, because again this is very unacceptable.
Desired outcome: I need someone who can assist me ASAP, I have to be able to provide something to my upper management I will provide my info below. Cetonya Martin817-269-6876Gold Plus#67678025Rental Record #545602503
Hertz
-
Charged for insurance when we denied it
We were charged $270 for insurance on our rental car by the lady at the counter. We originally denied insurance when booking the rental online. Hertz apologized and said we would get our $270 refunded. Now after review they are denying our refund because we should have caught it before we left with the car. I feel we were slammed charges hoping we wouldn't notice until later. Are the people at the counter incentivized for adding things? This is unethical and very shady that Hertz will not refund. My husband is a gold member and because his signature is on file no signature is required when leaving.
Desired outcome: Refund our money for the insurance portion of the rental. These were unauthorized charges and should be refunded.
Hertz
-
rental practices
I rented a car on line...I opted out of insurance coverage as I had done dozens of times before. I arrived at the airport and was told that I either had to have an "insurance card" or pay for insurance. I pointed out that I had paid for a car w/o insurance, had never been asked for proof of insurance at that time or in any prior rental "experiences", and was never even issued an "insurance card" by my carrier. Tough...no card or extra insurance charges...no car.

It had been a long day...I paid thinking Hertz "corporate" would see how silly this was and give me back my money. WRONG...it took almost 2 months for them to respond to my online complaint and all I got was "you signed...you owe". I even followed up with a call just in case the absurdity of that position somehow got lost in translation...nope, "were very sorry but you signed...you owe".

If you want to take the chance on being flim flammed like I was...rent from Hertz!
Desired outcome: refund the $341.90 it extorted out of me just so I could get a car and get to our hotel!
Hertz
-
Pre pay for gas
When I picked up car in Phoenix I was offered the pre pay option and was told Hertz charges less per gallon than the going rate- which was roughly $3.79 per gallon- I returned it at 3/4 full and was charged $101.39. I called and found out under this pre-pay arrangement I was pre-paying a full tank. The car I rented had a 20 gallon tank so with all the taxes and fees I ended up paying over $5.00 per gallon. What a complete scam and mis-representation! Will never rent from Hertz again!
Desired outcome: Change you misleading representations of this option for the next unsuspecting customer- I won't be fooled again.
Hertz
-
Added to the Do Not Rent List
Good afternoon. I am writing as I went to pick up a pre-paid car rental on Friday, March 18th in Hanford, CA to find out I am on a Do Not Rent List. I have no idea why. I am still showing as a 5 star member.

Hertz did not have the courtesy to send me a letter about being put on such a list.

Please review and see if this is a mistake. If not, please advise as to why and what the remedy is.

Thank you.
Desired outcome: I would like to know why and to be reinstated to renting from Hertz.
This review was chosen algorithmically as the most valued customer feedback.
My Name: Milton Smith Hertz Rewards Number: 52893620 Reservation Number: 53 53230909-1 Location: Dubai Terminal 3 I made a reservation and was notified that I couldn't the vehicle up until 7:00 PM. At 7:00 PM I arrived at the location in Terminal 3 of Dubai International Terminal to pick-up the vehicle. Upon arrival there was no one in the Terminal...
Read full review of Hertz
This review was chosen algorithmically as the most valued customer feedback.
On Dec. 5, 2021, received a confirmation email that our car reservation in Anaheim, Ca was confirmed. Your Hertz confirmation number is J9674348894. Upon arriving at rental pickup, 8 people in front of us. After waiting 20-30 min. attendant informs those in line that unless you had the Hertz Gold, your car would not be ready for at least 30 min, possible 1...
Read full review of Hertz
Hertz
-
false Billing
Rental number H67569983

I went into a Hertz rental location to rent a car and was told I was on the DNR list. No explanation from agent. Agent gave me 3 phone numbers to contact Hertz to understand the DNR issued. Numbers 405-384-8342 and 405-773-7591 were giving to me to speak to agents to resolve. I have called these number for two days straight and have been on hold for hours and have never spoken to an agent. These are essentially dead numbers. I called another customer service line for hertz spoke to an agent and she informed me I was on DNR and in collections for a bill issued in 2018. I informed her that Hertz sent me a bill in 2018. In 2018 I contacted the local rental office to understand why I had a bill and they informed me that I did not have an outstanding bill. I then contacted the number on the bill from Hertz. Told them the situation and they confirmed that I did not owe a bill and it was in error. No in 2022 I am on the DNR for this error.
Desired outcome: Hertz to resolve this situation and remove me from DNR
Hertz
-
overcharged
When i made my reservation they put in the wrong discount code and when I got to the airport they charged me $425 more even though they could see that it was their mistake and admitted it was on their end. The guy at the counter at the airport redid my reservation with the added money on it and then instead of just copying the info from the original reservation he entered the wrong drop off location. When i got to the drop off at the end of the week they charged me another $680 for taking to the wrong drop off location. I called the customer service number and gave the the original reservation number and she could see that the guy at the counter messed up the drop off location from the original reservation but did not care a bit. Again they admitted that it was their mix up and again said to bad we will not do anything about it. They do not care about customer service at all or if they screw customers over. DO NOT USE>
Desired outcome: I want the money they over charged me back.
Hertz
-
Thrifty Car Rental
On February 9, 2022 I rented a Full size Nissan Altima at the Thrifty location at the Southwest Florida International Airport in Ft Meyers (RSW). The rental number is 385965086. On the evening of February 13, 2022 as I was refilling the gas in Naples, Florida, the car would not start. The dashboard message indicted that the key fob battery was depleted. This was the start of a very poor customer experience.

I called the Thrifty 24 hour road side assistance number. The operator said they would send a Tow truck and a Lyft car to drive me back to the Fort Meyers Airport (30 miles away) to pick up a replacement car. The operator apparently had no clue as to the distance involved. Instead, we asked for a Lyft ride to our hotel, which we arrived at 12:30 am. They gave me a case number 0220035927.

As instructed, we left the car unlocked at the gas station with the key under the passenger side mat. Needless to say, this experience was very stressful. The operator on the line was very surly when we complained about having to retrieve a new car from a location 30 miles away at what was now approaching midnight. They should have delivered the car to the location where we got stuck with the Thrifty rental.

While I was sleeping that night, I got a voice mail from the AAA tow truck driver inquiring about where the key fob was. I left it under the passenger side seat as instructed by the 25 Hour Road service operator. I did not answer this call as I was sleeping. At 1:46 am on Monday February 14th, I received a text message that the road service was complete.

For the next week, I received multiple harassing and threatening robocalls from Thrifty and Hertz Vehicle Control. On multiple calls to Thrufty and Hertz, I was told nothing could be done until the vehicle was returned to the point of origin. One person asked me if I knew where they towed the car too! Apparently, the managed to finally find their car on February 22 as they sent me a notice informing me that the contract was closed. Hertz has given me no compensation for terrible experience and the fact that I didn't have use of the vehicle for the contracted period.

To add insult to injury, today I received a very threatening letter from Hertz Vehicle control informing me that if I didn't promptly return the car, I would be arrested for grand theft auto.
Desired outcome: I would like a full refund of my rental fee ($322) and reimbursement of Uber charges incurred because I didn't have use of the vehicle.
Hertz
-
Billing issues with Hertz rental cars
I had rented a car through Hertz car rental I have been a member for over 11 years. I rented a car in May of 2021, I was charged for my rental06/01/21, in January 2022 they credited my credit card more than the amount I paid , without my permission then sent me to collections saying I never paid! I have my receipt/ paid invoice from Hertz with my payment and also my credit card statement of when it was charged, I also have the credit that I'm so confused about. I paid my rental fee again through the collections agency so this would not affect my credit. Hertz employee said it was out of their hands. I can't reach anyone who can help me. I have been hung up on 2X and was told management was to busy to speak to me.
Desired outcome: For Hertz to reinstate my membership, let the collection agencies know it was their internal mistake, receive call from upper management at Hertz
We are here to help
16 years' experience in successful complaint resolution
Each complaint is handled individually by highly qualified experts
Honest and unbiased reviews
Last but not least, all our services are absolutely free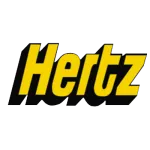 Hertz contacts
Hertz representative

Hertz