Capital One complaints
719
Capital One
-
Auto loan department
I have a balance due on my auto loan of $16,300 approx. I called to ask if I could pay $16k and pay off the loan because there was a section to enter Discounts for pay off online. I was told by the rep I spoke to that the only people eligible for discounts are those that file for backrupcy or who haven't made a payment in greater than 100 days. I'm DISGUSTED that the people that don't make payments get discounts from this company but loyal customers who have made every payment on time get NOTHING. Please call me back asap and resolve this. 207-608-1804
Desired outcome: I want to pay $16,000 to pay off my auto loan
This review was chosen algorithmically as the most valued customer feedback.
Almost a year ago, the security of my online savings account was compromised. On June 7, 2021, within a matter of minutes, a checking account was opened by unknown persons funded with money that was transferred from my savings account. Luckily, I noticed the breach before the fraudsters were able to Zelle the money out of the newly established account. A...
Read full review
This review was chosen algorithmically as the most valued customer feedback.
Cap-1 makes no pretense at providing even minimal service levels & has zero interest in improving. No matter the issue it is basically a waste of time to call cap-1 & they have eliminated all email contact options. Only phone & written options exist & written contacts generally receive no reply. Cap-1 phone reps are poorly trained & have little-to-no...
Read full review
Capital One
-
360 Checking Account
My issue with Cap1 online banking is as follows...They do holds on purchases but they keep NOT posting the current balance after a hold amount is deducted. Then the transaction is kept pending for up to 7 days then the purchase amount comes out of the available balance again and the hold amount with no updated posted current balance disappears. They have double charged for purchases about 3 times and I have advised CAP1 if it continues I will transfer my direct deposit pension to a new bank.
Desired outcome: I want CAP1 online banking to put the current balance after a hold amount is deducted. They have already stole at least 200 dollars. Disappearing hold amounts with NO CURRENT BALANCE TO REFER TOO HAS TO S T O P !!!
Capital One
-
Saks Fifth Off-Capital One Card
I purchased some items in the last quarter of 2021. Since the account is listed in my online checking account payment screen I sent a payment even though I did not recieve a statement. The next month I did not recieve a statement but guessed at the balance remaining and sent a payment in November. Again I received no statement and since my purchase was small assumed that I probably over paid. Not so... in February I finally recieved a statement and to my horror I was short $3, listing my account as delinquient! Immediately sent $20 payment, more than I owed. I called Capital One and the very nice representative without hesitation removed all late fees. I assumed that all was fine. To MY shock later that month I noticed my credit rating had drastically fallen all due to Capital One reporting January as delinquient to all credit bureaus. $3 late My credit is impeccable. I have ZERO late payments on ALL my accounts for 7 years! For those unaware 35% of your rating is based on this criteria. My credit score fell from 820-830 to 750 all because of Capital One! Capital One DOES NOT allow a customer to actually speak to anyone within that department. Everything must be mailed to Salt Lake City. A person has no recourse but to follow the rules, write the letter and then accept a pathetic letter that states it will not remove the negative note. I am beyond livid. The fact that Capital One does not have a person in charge to speak to is completely unacceptable. I have sent 2 more follow up letters with zero response. I can not begin to express the disgust I have for this poorly run company. My payment record speaks for itself- ZERO delinquient accounts for well over 7 years. A seldom if ever use the Saks Fifth Off credit card, stupid me because of that I did not set up online statements. Let that be a lesson to all. But bottom line I will never shop at Saks Fifth Off ever again. I will never use any Caital One card! Still waiting for the $17 over payment from February, its been 3 months. For $3 this compnay has RUINED my credit!
Desired outcome: Remove the delinquient note on all credit bureaus! Set up a customer service number for issues related credit bureau complaints so others DO NOT have to go through what I have been dealing with since February.
Capital One
-
Cash advance fee
5/3/2022 (Date of occurrence)

I have a lot of my bills charged to my credit card. I recently made a payment to Jpay using my credit card and was charged $10 for a $45 transaction. I did not realize making this payment using my credit card would be considered a cash advance and cause me to be charged this ridiculous fee. I called Capital One and spoke with a supervisor and she said she could not reverse it. I have been a customer using Capital One cards for some time now and I was extremely disappointed that a one-time courtesy waiver was not allowed. I have a car loan with you and a savings account which I intend to switch to another company because of this lack of customer service. Once I receive my new card I will cancel yours, and work on refinancing my auto loan.
Desired outcome: $10 fee reversed
Capital One
-
No Card Yet, Someone Charging Account, Fraudulently
I have had this Capital One card for about two years now and have had nothing but trouble with it since. I am still waiting for a card to show up, payment is do on the account after I sent in $400.00 that should have left only $100-$150 to pay and I get online to check it out finding it's over what I actually would ever come close to using. I have talked to someone, I have called, even emailed into the company and nothing has happen yet.
Desired outcome: To get account back to the amount that should be showing to be paid $132.52 so I can pay it off entirely.
Capital One
-
Credit card interest rate
I have had my Capital One credit card for ten years. My account has always been in good standing. I got my card after my divorce and my credit was not great so I had a high interest rate. Since then my credit has vastly improved but my interest rate has not. I called Capital One and a very pleasant representative said she was sorry but there is nothing they will do to lower the interest rate. Capital One would rather lose a long term customer than negotiate a better rate. That's poor business. I recently sold my home and bought a new one. I will be using part of my proceeds to pay this card off. As long as I do not close the account but let it go dormant, Capital One will eventually close it and that won't hurt my credit. The warning to consumers is that they may want to get a more flexible card that adjusts to changing circumstances.
Desired outcome: Decreased interest rate.
Capital One
-
360 Checking Account
I do my banking with Capital One, including checking. Recently my father gave me a check, for $4000, to pay for a tree removal service. After depositing, it was accepted, and was told it would be fully available in 4 days. The check fully cleared, and the funds taken from sending bank, and posted onto my checking. At the same time, Capital One freezes my funds for withdraw. I immediately called them, and was asked a series of questions about the deposit. The lady on the phone told me the hold was lifted, and funds made fully available to me. When I checked again, the hold was still there. Upon calling back, they said they wished to speak to the check writer. So I provided them with the only number my father has, his cellular. She told me she needed a number, with HIS name on the account. His cellular is under my mother's name, and this isn't good enough for Capital One. When I asked how else this can be cleared up, I was told that he could go into one of their very few branch offices. The closest one is almost 70 miles each direction. At this point, I just want my money, and my account closed. Or to have them return the funds to my father, which they also refused to do. Thanks alot.
Desired outcome: One of the following options. My funds be made fully available to me. My account closed out, and funds released. Thanks.
Capital One
-
Customer support
Completely Incompetent Customer Service - rarely ever leave a negative review but my experience updating my last name from my maiden name has been impossible. I updated my last name 2 years ago. Capital one updated my debit card and some of my accounts. I recently deposited a check and it did not clear because they never updated my last name on my checking account. When I brought it to their attention, rather than immediately fixing their mistake they told me to wait another 7 days as if 2 years was not long enough. Then after 7 days, they told me to wait another 3-10 business days. I have called them over 10 times to fix the issue and they still have not taken care of the issue. As a result I cannot deposit funds and pay my bills. Be warned.
Desired outcome: Change my last name so I can deposit my check.
Capital One
-
Quick Silver Creditt Card
I received notice over several months I pre-qualify for a Quick Silver Card. I applied online credit granted, card mailed to me, I tried to make a purchase credit denied. the new card has a restriction for use after I activated the card. the experience is just terrible and now I'm no longer interested. Capital one ran my credit I have lost points because of there inquiry
Capital One
-
Refund
I had bought two tickets for a concert before Covid struck and the concert was postponed for a year, and then again postponed for another year before being canceled altogether.

I no longer have that credit card and have made 5 phone calls with Capital One to get my refund back to no avail. I keep getting told no refund has been made so I contacted Ticket Master and they provided me with the Acquirer Reference Number which is 75259112063920303610501. I have tried to give the # to costumer service at Capital One and am told they don't no what it is.

Dave Bacon

905-391-4801
Desired outcome: Receive a refund
Capital One
-
"unauthorized credit card charges, and scammed account."
I D. Alvira; am reporting that on 04/08/2022 was called up by a scammer who impost himself as a representative from ebay. The scammer stole $767.80 from my 3921 account and capital one says nothing can be done by them in getting my money back to me. I'm a victim of a FRAUDULENT activity, and don't want to help me to get my money. It happen to fast.
Desired outcome: " Please refund," "I'd appreciate a quick response regarding my money," "I'd like an apology," for assuming that the scammer was known to me..
On 04/08/2022, my 3921 account was scammed and capital One was notified the instant I notice what was done by the scammer. Capital One, says they don't see the FRAUD done by him on my account that end 3921 and say they can't get $767.80, taken by fraudulent activity from me. I need to recover the funds ASAP into my account. They object to help.
Capital One
-
My card cancellation
I want to know why my card was cancelled! My bill is always paid in full... Stephen owen, last four of my card,6334, last four of my soc, 4403.. Address 440 atlantic ave, east rockaway, ny, 11518, 516-764-3446, home,516-551-8528 cell..

As of today, 4-23-2022, all my payments are being rejected from companys who have my assigned c/c number -6334, I know my card is paid in full, so I need help asap...
This review was chosen algorithmically as the most valued customer feedback.
On 3/30/2022 I called capital one to inquire as to why I was charged a late fee of $29.00 and interest of $7.27. I called my bank (Citizens) who then assured me (and sent me a letter verifying) that a check had indeed been sent on the third of March for the total of $438.78. Due date was and is on 3/11/2022. Capital One claimed that the check was received...
Read full review
This review was chosen algorithmically as the most valued customer feedback.
Capital one bank they are jag offs if you care about your credit file s they screw you. Even if your a good paying customer/ and easy to beat in court. They are sneeky liars and back stabbers and lie when your payments are recieved and tell transunion the same shit too 30 60- 90 days late keep close look at your reports trust me they make your scores fall...
Read full review
Capital One
-
My debit card was duplicated in another state
My debit card was duplicated in Roanoke, Virginia at Kroger store last year. I live in Dallas, Texas and have never been to Roanoke, Virginia. They charged $50.00 3 times and I disputed it three times and they won't give me my money back! I even worked with the Roanoke County Police Department and they verified the card was used in Roanoke. However Capital One said I used it online which is impossible. They stole my $150.00 and I have banked with them for 10 years. I keep my account open in hope I can get my money back some day.
Desired outcome: Getting my money back.
Capital One
-
bad service all the way around
capital one back Seralago Hotel & Suites Main Gate East they did steal my I.D. and credit card ( capital one silver card) and we did not get service. we tried to get service are room was never ready so we went to other hotel. stay had to pay for Seralago Hotel and priceline back them. do not use priceline or this hotel. they well back hotel and rip you off. good luck with priceline and this hotel LOL you need more then luck.
Desired outcome: my money back
Capital One
-
Capital One Credit Card Travel
I made a reservation for car rental with Capital One Venture X because the venture X has a benefit with Hertz for President's Circle.

So I made a car reservation on Capital one travel website

I want to get benefit for Hertz, I tried to put my Hertz loyalty No. but the Capital One system didn't allow me, so I call to Capital One service center, the Rep. tired to reservation but he couldn't and ask his supervisor and they said system error and fix it. But still they are not fix it even over several weeks!

So I made a reservation WITHOUT the loyalty no. if I want to lower price I can to with other company but I want to the benefit so I paid more than $35 in order to book with Hertz!

Later, I want to put the loyalty no. to my reservation by calling to Hertz directly based on Capital One's advice HOWEVER I couldn't, because if I put my loyalty No, I need to pay 3 times more.

I called again to Capital One, they said they cannot help!

The system error is the customer's resposibiliby? NO!

OMG, they advertised with this benefit but I couldn't use it?

I can't believe it.
Desired outcome: I want to get the reservation with Hertz loyalty no. and WITHOUT any additional fee.If they are not solving this problem, they need to put down their advertisement!
Capital One
-
online access
I've had an account for years now, but it seems they are closing their access gradually. First, they closed all the branches near me... have to go 50 miles to find the nearest branch. Then they upgraded their app over and over until I was upgraded out of access because my phone wasn't compatible. Then several months ago, my usual access to the online website wouldn't work, and I was sent to another sign in from the website. Going directly to CapitalOne.com led me down the same 2 step path. That worked for a while until today, when the message said that something was different and they had to verify my identity. I'm using the same laptop, same internet access. I don't want to have to verify using a phone number, and I am unable to access the mobile app. this is a crappy way to treat your customers ! The rep I spoke with had no explanation why the changes in the website and access. Unless the access is fixed so that an email can be used, I am looking elsewhere to move my money. it's worth the hour ride.
Desired outcome: I'd appreciate a response and help with accessing the system without these upgraded/unexpected/spontaneous access-squelching surprises.
We are here to help
16 years' experience in successful complaint resolution
Each complaint is handled individually by highly qualified experts
Honest and unbiased reviews
Last but not least, all our services are absolutely free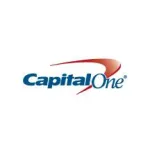 Capital One contacts