First Abu Dhabi Bank [FAB] complaints
212
This review was chosen algorithmically as the most valued customer feedback.
I was promised by the FAB sales agent that I will get 250,000 FAB reward points if I take the cash loan of AED 13,000. However, I didn't receive the reward points yet. I had raised a complaint (ticket#2205262514198) on 26th May, someone from your complaint department named Saif called me on 4th June and told apologies for the delay in crediting the reward...
Read full review of First Abu Dhabi Bank [FAB]
First Abu Dhabi Bank [FAB]
-
Delay in Refund for ADC IPO
As per terms and Condition of ADC IPO timeline, late date of refund for ADC IPO was 16 May 2022. But my refund is still awaited while my other friend their refund back.

My Transection No is 53oP67C2F46897D4 and my earlier Complaint no is 2205262514081.

I have to subscribe for bourouge IPO by today with balance amount of ~37,000

Shah Saud

0501237611
Desired outcome: Refund by 27 May 22 before 11 am in my account in Adib
First Abu Dhabi Bank [FAB]
-
No support no action !!
I have raised a ticket number SR15316529 in order to delete my balance and close my bank account since im not using the accout for years and not living in UAE any more. I have visited dubai 3 times specially to close the account and called there customer service many times and sent many emails to [email protected] but no action being taken so far. And the worst is that my bank account is inflated each month with minimum balance charges 🤦🏻‍♂️ pls check all my calls records and emails and HELP to close this account immediately !
Desired outcome: Close my account and send me clearance letter
This review was chosen algorithmically as the most valued customer feedback.
I would like to complain regard to my current situation, I have been a resident of UAE from September 2012. I was working as a Nurse on a Hospital here on Abu Dhabi. for 9 years, I have loan on FAB bank with total of 120000AED paid already for 2 years and the remaining balance was 60000AED to be paid for another 2 years. At around January 25, 2025, I...
Read full review of First Abu Dhabi Bank [FAB]
This review was chosen algorithmically as the most valued customer feedback.
21April I was contacted by sales lady Disha from FAB requesting to restructure my existing loans on my card so that I can avoid unnecessary interest but she forced me that I need to have an insurance and a quick cash loan with this as a package. She sounded like a robot and kept repeating same conditions but never informed that the money of insurance will...
Read full review of First Abu Dhabi Bank [FAB]
First Abu Dhabi Bank [FAB]
-
Credit card settlement
Hi there,

I m kamal customer of Dubai first credit card.

It's been 2 yr since I am begging for the settlement of my card and no action has been taken,

Today when I m was sleeping and sleeping I got a call from a lady from collections to discuss but her approach was so negative. There was no willingness to help at all. She was acting like a police officer. I mean this is what customer service is?.

Pathetic experience

Any way I would like to receive a call from someone who is responsible and willing to help to finish this ASAP

Thanks and regards

Kamal nayan Pandey

0506639011
This review was chosen algorithmically as the most valued customer feedback.
I was contact by Mr Khan to buyout my loan which I did. The information given to me was wrong in regards to the loan rate and when I was asking him clarification, his what's app message where very aggressive. I then lost my job on the 28th of February and I sent him so many messages as when I joined FAB, I agreed to take insurance but when I went to the...
Read full review of First Abu Dhabi Bank [FAB]
First Abu Dhabi Bank [FAB]
-
Money online transfer in mobile app
I would like to raise my complaints regarding the online money transfer to mobile app..i transferred money to another bank and it shows system maintenance failure and it is automatically deducted to my account even without asking the otp..Please send some email or notification to inform your clients to make as aware so we can avoid it..because we badly need the money and we dont know if could have it back...I feel that my account is not secured.
First Abu Dhabi Bank [FAB]
-
RM complaints - Bribery and corruption (FAB branch Abu Bakr Sedigh)
This is to inform that you RM (mr.Salman contact no : 050 226 0727) takes bribes for:

1.opening AC:AED.10,000

2.Bill of loading:AED.1,500 per

3.Answer the question(head office from company Ac):AED.5,000

4.save AC:AED.20,000 to 30,000

5.monthly salary from big company to maintain the AC.We will send this report to central bank if no action takes place regarding him.
Desired outcome: UAE is a lawful country and we all respect it, its against it to hire someone who does bribery and corruption in a well known bank.
This review was chosen algorithmically as the most valued customer feedback.
Dear Friends, please try to use any other credit card other than FAB. They will not sent you OTP with how much amount and to whom they pay. I have ordered something online for AED 20 and received OTP without amount or to whom Pay. Within seconds received a message AED 7,575 is charged to your card. Informed bank same time, filed dispute that i have not...
Read full review of First Abu Dhabi Bank [FAB]
First Abu Dhabi Bank [FAB]
-
Account Closure
A request to close my current account was submitted a few years ago. The balance was zero at the time I gave the requested documents but they still did not close it. Every time I call, they always say they will pass the request on to the concerned team and despite numerous emails and calls I do not receive a response. I would like to receive some help resolving this issue (which shouldn't really be an issue in the first place).
Desired outcome: Closure of account and reversal of penalties
First Abu Dhabi Bank [FAB]
-
Credit card
I was asked to take a credit card by Mr. samiullah abdul and he has lied out of limits.
First lie was the card is free for life and now I am getting a statement which shows card has membership fee plus other insurance plus some more charges and all this is by default if you sign the document.
Request to people out there do not trust them I have suffered it heads up do not trust them.
First Abu Dhabi Bank [FAB]
-
Lost account
I would apricate if you could assist me with an account enquiry for my father

He opened an account on 09/10/2007 at First Abu Dhabi Bank in Jumeirah Beach. He received yearly statements until you merged banks but has not received a statement since 2018.

As he was only a few days in Dubai at the time he never activated the account and when he was in Dubai recently at a branch he was told the account doesn't exist any longer and to get in touch with you.

I would apricate if you could advise how we can locate his account.

Account Name: Michael Steiner
First Abu Dhabi Bank
Account Opened 09/10/2007
Jumeirah Beach
Account Number the account was opened with: 62 0000 3937
Balance on 2/12/2018 AED77, 302 - last statement 2 Dec 2018

We have contacted the customer service team and e-mailed the atyourservice
First Abu Dhabi Bank [FAB]
-
Account activation
My name is shukri abdulrazak abubakar I have my current account not active and I went to FAB branch and the customer service, submitted all required documents and they said to me that It will take a week to activate it. I went to that brach on December 21, 22.23 to follow up with the matter . Today we are on 16th of January, still my account is not active. The only massage I got from customer service of FAB branch in dalma mall an email has been sent . Would you please look in to my issue and contact me .
Thank you .
Desired outcome: To activate my account
First Abu Dhabi Bank [FAB]
-
Credit Card
My credit card was blocked in Aug 2021, and i have been following up for 6 months now.. in the past 2 monhts i have been promised at least 4 times that this will be fixed in 24 hours (by head of customer service department, customer service agents and complaints dept!) .. nobody bothers to call back and every time i get the same response - pending with collections team.. No ownership at all - i am seriously fed up..
Desired outcome: somebody senior call me and explain what is happening
First Abu Dhabi Bank [FAB]
-
Clearance/Settlement Letter not provided after multiple follow-ups
Hello Bank Officials,

I would like to raise a complaint against existing FAB employee Mr. Sajjan Steven Dsouza (Collection department 04 607 5890) for sharing wrong information with me.

I have been following up with him for my clearance/settlement letter and he is sharing incorrect information with me every time and delaying my clearance letter.

Due to FAB app issue, there was overcharge on my credit card which I came to know after 6 months and immediately we end up in solving and I was assured that once I will pay AED 700 my account with FAB will be settled and bank will provide me clearance letter after 30 days(i cleared on 27-Oct-21 and was promised over email that after 30 days i can expect my letter and unfortunately today is 3-Jan-22 and i haven't received anything. There is a huge difference between FAB treating me(customer) before payments and after receiving payments.

Due to your employee, I am going to recommend anyone to use FAB services in my circle.

Request you to look into this and share my settlement letter ASAP and take necessary against Mr. Sajjan for spoiling brand value of FAB.

Regards,
Rohit
052 9660 270
This review was chosen algorithmically as the most valued customer feedback.
Before NBAD now FAB staff, approached for personal loan and promised for the Interest rate 5.49% Fixed and Reducing Rate, according that they prepared a PDF file with EMI, Number of months, Loan start and Completion date and Rate of Interest rate. Finally I agreed that offer and signed the loan offer letter. In the offer letter which is mentioned 5.49% ROI...
Read full review of First Abu Dhabi Bank [FAB]
First Abu Dhabi Bank [FAB]
-
Car loan mortgage release
I have closed my car loan from NBAD in 2015, after walking for an year I was told that the mortgage has been released and details send to RTA . Next year the name of the bank started not to appear on my registration card and insurance . Today I came to know from RTA when I wanted to sell my car that mortgage is still active in RTA system and I cannot sell the car .
Desired outcome: Release mortgage in RTA system
First Abu Dhabi Bank [FAB]
-
Bank cheque book
Dear Sir,
I am a elite account holder of FAB bank since long time and facing inconvenience.

Issue-
Application for request to issue cheque book shows- not allowed for this account.

I tried to resolve this since 3 days, called the customer care- they advised to visit the branch, went to main branch in sharjah- they advised that email has been send to my RM and advised to be in contact with him, contacted the RM but still the issue is not resolving knowing that it is a system generated issue.

I have booked a rental home and should give the PDC cheque by 23.12.2021.

Being a elite member if I am facing this issue, I am not sure what next to be done.

I am writing this to resolve the issue at the earliest to prevent my further inconvenience.
Hope you all will take care and do the needful.

Regards,
Dr. Pawan P Nath
FAB A/C-NO 1471003696956010
MOBILE NO- 0501421947

Dr. Pawan Nath MBBS, M.S.Ortho, MCh.Ortho (UK)

Joint Replacement & Arthroscopy Surgeon

Consultant Joint Replacement & Sports Injury Management
First Abu Dhabi Bank [FAB]
-
Credit card auto debit
On 01/03/2021, I had requested to cancel my standing instruction of Zurich Insurance payment which falling due on 5th of every month. On 02/03/21, I received a SMS mentioning that the request has been closed. But on 05/03/21, as usual, my credit card has been debited with the insurance payment. How come a standing instruction got processed even after it is cancelled. I again called FAB customer care team, inquired the same and been informed that the standing instruction is still active and need to be cancelled again, So accordingly i placed second request to cancel the same, unfortunately on next month 05/04/2021, again my card has been debited with the premium. Since then i am complaining the same with the following series of complaint numbers SR14375401, CAS-150061-F1C5M6, SR14417784, CAS-154822-W8W4Y1. & 210524475301 and requested to reverse all the debits which are wrongly charged to my account at the earliest, for which i didn't get any complete resolution so far. Some charges are reversed, some old charges are still not reversed.

I strongly feel that either FAB doesn't have a proper system in place to manage customer requests or doesn't have efficient staff to manage its business. It is a big shame to UAE, to keep the banking licence for such a messy bank.

Sorry to mention that I took a bad decision to take FAB credit card, even though many of my friends and relatives warned me, because of the bitter experience they had previously. Now i too regret.

I humbly request, if you have any efficient staff who can take care your system competency and customer grievance, please look into my case and provide me a resolution to reverse all the authorized debits in my card, at the earliest.
Desired outcome: FAB has to reverse all charges debited to my Card for erroneous auto debits happended by their IT system
We are here to help
16 years' experience in successful complaint resolution
Each complaint is handled individually by highly qualified experts
Honest and unbiased reviews
Last but not least, all our services are absolutely free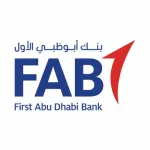 First Abu Dhabi Bank [FAB] contacts