JPMorgan Chase complaints
1365
JPMorgan Chase
-
Fraud claim denied
On 5/17/22 a transaction for $3913 was made using funds from my bank account through paypal. I reached out to paypal and they were useless and advised I contact my bank since the funds came directly from my bank balance which i did. I spoke to a few specalists and opened a claim for the disputed amount and submitted legal documents stating I had not authorized the transaction. Chase ultimately denied this claim simply because my name matched the name on the paypal account (no duh, it was mine and compromised). They asked me to provide further documentation depsite not having any and I advised them to reach out to paypal who apparently refused to provide them with anything of relevance one way or the other as well. Why is it on me as an individual to prove to a multinational billion dollar bank that i did not authorize a transaction beyond submitting a legal document stating I did not authorize the transaction? Isnt the whole point of keeping your money in a bank that it will be secure and protected? Paypal did not submit anything to contradict my claim either meaning I have submitted my own legally binding statement versus absolutely nothing contradictory and the bank still refused to take my side. Im out almost $4000 now because of incompetence. Basically they told me that because the paypal account matched my name (again, no duh) that it was over and done with. That is completely unacceptable.
Desired outcome: I would appreciate an actual resolution and my funds back and not to just be brushed off
JPMorgan Chase
-
Closing accounts
My accounts with Chase were recently closed. Now I understand they can do this without notification. However, they said notification letter is in the mail. it has been 13 days and still nothing. I have kids to feed and bills to pay and for them to do this without so much as a letter is absolute bull crap. My payments are put in direct deposit. So now I have to scramble to find a new bank so I can pay bills on time.
This review was chosen algorithmically as the most valued customer feedback.
I reached the maturity date of my Standard FHA Mortgage Contract July, 2019. Beginning loan balance for property was $39,200. Unfortunately, after 30 years of making payments, my lender, JPMorgan Chase, has advised that I still have an outstanding balance of $29,072. The main issue, which is responsible for most of the discrepancy, is largely due to the...
Read full review of JPMorgan Chase
This review was chosen algorithmically as the most valued customer feedback.
Worst bank to deal with. Opened a new Total Checking account with nothing but problems from the start. First, it was a W-9 problem and I had to go back to the bank with another signed hard copy. Two weeks later, they send me a letter requesting me to fill out another W-9. They are now closing my account after two months, stating a check I electronically...
Read full review of JPMorgan Chase
This review was chosen algorithmically as the most valued customer feedback.
My bank chase bank has been closed due to No reason what's so ever just received a letter saying threating my account is closing and that's all we know I have been with them for three years now with no problems like this ! I called same day I got the letter for sure thinking must be a mistake or something nope they closed it and they all say employees and...
Read full review of JPMorgan Chase
This review was chosen algorithmically as the most valued customer feedback.
On June 4, 2022, someone purchased Legoland tickets using my information. Fraud department does not want to return my money because they had my address and email. Everywhere you go, this information is needed, so anyone could had gotten this information without consent. Legoland did not check ID when these people entered the park using my debit card...
Read full review of JPMorgan Chase
This review was chosen algorithmically as the most valued customer feedback.
I have a special need sister that had a confirmed account and bank card at your bank your branch manager closed out her account and was asked to do so with a ex employee Shrunda drenise Ervin and family friend. I called your credit card services and spoke to a Donahvan on July 7,2022 and told him about my sister situation he did state she had a bank card...
Read full review of JPMorgan Chase
JPMorgan Chase
-
My credit cards being canceled
I tried using my Business Chase Ink credit card yesterday only to find out that my business account had been closed. I have NEVER been late paying the card. Then today when I tried my other cards I found out they were closed too! The letter I received from Chase stated: I have too many credit cards with balances. This was interesting because I have just paid several cards off and I paid 2 of my Chase Cards and the other two are scheduled to be paid a few days before their due date. I am shocked that ALL of my cards were closed. I have 2 Southwest Cards and I use them for business travel. I was $15,000 from having a companion pass for another year which I use often because my son plays hockey. I have been a loyal Chase customer for years. You can look at my history and see that even though I use my cards I pay them off and I am in GREAT standing.
Desired outcome: I wish to have at least one of my Southwest Cards back so that I can use my points and keep my companion pass. If you need to decrease my limit I am fine with that I just want that card. I can be reached via email [protected]@gmail.com.
JPMorgan Chase
-
Auto Financing
I mailed in a money order payment and Chase said the didn't receive it. Repossessed my car and then the payment was credited to my account. Called Chase and they said that since the payment was received after the repossession, then they could no longer finance me, due to repossession within the first year. But once the payment was credited to my account, it closed out the repossession, but Chase refused to release the car or let me continue with my monthly payments. They actually waited until to today to open the repossession back up. even after receiving my payment. The only reason I got slightly behind is because my car was stolen and it took me weeks just to replace my key $500+. So now they are telling me that the only way I can get my car back is if I buy it at full value.
JPMorgan Chase
-
Checking account closed with no reason
I tried signing in to my account on my mobile app and got an error message saying my account was suspended due to suspicious activity. I call the number the error message called and they tell me Chase decided to close my account and they cannot give me a reason. I asked if I can speak to someone with higher authority and they told me no. I will be receiving a letter in the mail and a check with my money. However, the letter will not be stating why my account was closed. I cannot understand why this is happening to me if I have a business account with you guys and have had it for the past 4 years which is why I decided to switch from Wells Fargo to chase, to have all my accounts with the same bank. Can someone please explain to me?
Desired outcome: I would love to please get my account back up and running
JPMorgan Chase
-
Checking and savings account
We recently opened a checking and savings account by going into local branch! We sold our home and moved to new area. We opened accounts with some of the proceeds from our home sale! We currently have a 800+ credit score and 2 credit cards with chase that are always paid in full! Previously had a mortgage with Chase. We were told they were closing both the savings and checking account as did not want our business, we ask why and they said could not tell us anything? I went to branch were we opened, they could not tell us anything, we called the numbers we were given, they would not tell us anything! We said if there is something derogatory going on we certainly need to know so we can correct the situation! There response was we don't have to tell you reason? This is very discerning as we are in the dark, we're very honest people and can't imagine what is going on! The letter we received from Chase said call this number and we may be able to reopen the account if we get all information, we called the number and was told "that's a standard letter we should ignore" as Chase can not do business with us! They can't just leave people hanging like unable to rectify the situation! Now they tell us could be 10 to 15 days before they will return our large amount of money that we tryed to open the accounts with? Please help as we have never had anything like this happen to us and it's causing a lot of anxiety for us! Thank you for your help!
JPMorgan Chase
-
Safety deposit box
Handed documents from surrogate court to get my dad's contents of his safety deposit box as he has passed!The documents were received by the bank in January, been to the bank many times and just getting the runaround! Costing me to much money taking Uber to Chase many times, & paying a storage fee!Chase Bank, Green Acres Mall.Norward Hart Jr, [protected], 116-59 Newburg St., St. Albans, NY 11412. MY DAD Norward Hart Sr.
Desired outcome: To receive contents of my dad's safety deposit box! Been almost 6 months already!
JPMorgan Chase
-
Fraud case denied
We have been trying to get a fraud case resolved since March 10...keep getting the run around with Chase. Finally I had case moved to Executive Office and Chase is still denying and doesn't even have the facts correct. I have banked there for 25 years and being treated like the criminal...reports made to FTC, FBI twice, US Embassy, Attorney General...nothing matters. Any options?
Desired outcome: Please Refund charge .
This review was chosen algorithmically as the most valued customer feedback.
My mother passed away in France a year ago and she had a Chase account for which I have power of attorney. Her will is being administered in France by a " notary " which in France is the right institution to be the estate executor. Several registered letters have been sent by the estate executor in France to Chase decease services PO Box 659516 in San...
Read full review of JPMorgan Chase
JPMorgan Chase
-
Wire fraud
I was a victim of wire fraud. When I called to verify, Chase assured me they would resolve the issue. They did not. When I went into a local branch three weeks following the report, as no progress was made, the representative told me I "should have filed a police report." This was the first time I was told this.

When the wire transfer was happening, which I assumed was being overseen by a Chase representative (but it was noy), Chase did not call me to check that it was valid. This is a huge, almost criminal, oversight.
Desired outcome: Return of funds.
JPMorgan Chase
-
fraud alert
I received a message saying there was a flag on my account for fraud. I immediately checked and realized it was in fact fraud and something to do with bitcoin and crypto. I called chase and they fixed it ASAP and sent me a new debit card. 2 weeks later and those same charges come back out of my account. I called chase back and get transferred all over the place. Finally get a man (very rude btw) and he said, "sorry these were considered valid charges". Excuse me? No they were not. I have never authorized anything related to this. I got zero help and they said call the merchant. The "merchant" isn't even an active place, only a scam. So I am out $150 because they refuse to help me. VERY frustrating. I am afraid this is going to happen again since they don't see it at fraud now.
Desired outcome: I WANT MY MONEY BACK
This review was chosen algorithmically as the most valued customer feedback.
My mother who was suffering from dementia has a son that she had been the Rep. Payee for since the 80's. As her cognitive decline escalated her son took advantage of her financially. Her checking account that she paid her bills via personal checks went from NO checks being written, NO bills being paid as usual ie: Utilities ect. Overdraft Fee's, Stop Order...
Read full review of JPMorgan Chase
JPMorgan Chase
-
Incorrect credit card advertising
In December of last year I accepted an offer from Chase bank for a United Airlines Mileage Plus Visa card. The offer included a 40,000 mile credit as well as a $ 250 statement credit " after your first purchase ". I have charged over $ 16,000 to the card so far but they refuse to issue the statement credit and are now explaining that I have to buy something from United. Although I bought a $ 25 gift certificate from United they are telling me that this is not acceptable. Inj the meantime I closed the account but want everybody to be aware of this false advertising.
JPMorgan Chase
-
Scammer is using JP Morgan Chase bank to scam payment
Scammer has been using JP Morgan Chase bank to scam other payment.The scammer is intimidate us in Malaysia to our customer in China and request our customer to switch payment account to JP Morgan with a fake JP Morgan Chase memo.

The incident happen on 31-05-2022 time 4.55pm China with amount of USD 5480.00. I wish JP Morgan bank can stop this transaction before its too late.

The transaction reference is pigcna3326a04005 made by bitmain technologies limited to symphony century sdn bhd at account [protected]
Desired outcome: I appreciate a fast response with immediate stop of this transaction
Jun 03, 2022
12:56 am EDT
Additional prove of Scammer using fake JP Morgan memo to trick payment
JPMorgan Chase
-
Business checking acount
On March 14, 2022 I had a claim reversal to which I was provided a temporary credit that was reversed on the 14, they took the $500.00 credit back and was supposed to send it to the merchant via PayPal it is now June 1, 2022 and as of date PayPal said they were never paid but $500.00 gone out of my account I have called chase now since April. They said PayPal was paid and it was nothing further they can do because they can only put a claim once but this is different from the original claim complaint so I do not know why I do know chase or PayPal has took the money and both are pointing fingers saying they one paid the other said they didn't receive it. I have been on hold with Chase claim department now for about 40 mins and nobody has picked up the line to assist me. Customer services is by far the worst and they do not protect you or your money. I feel this was very negligent and they have left me no further option then to purse small claims court because chase refuses to help me get my money back or tell me where my money is. I know with technology it is possible for both PayPal and Chase to track where the money is. I had to come out of my pocket with an additional $500.00 so I had to come out of pocket $1000.00 for something that was only supposed to cost $500.00 due to the lack of response or due diligence I have suffered a lost and Chase was supposed to be my financial institute, to protect and have my best interest as a customer.
Desired outcome: I would like my money back because I already paid the merchant thru another means of payment
We are here to help
16 years' experience in successful complaint resolution
Each complaint is handled individually by highly qualified experts
Honest and unbiased reviews
Last but not least, all our services are absolutely free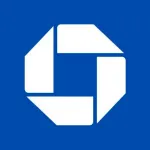 JPMorgan Chase contacts