Burger King complaints
4007
Burger King
-
Cold food slow service
Went to Burger King on Monday on tamiami trail in port charlotte. Cashier was rude so manager sent me $10 gift card. Wasn't willing to go to that 1 again so went to kings hwy in port charlotte Florida. Walked right in to cashier and placed order. Took 15 minutes to get my food. Open it in car and it's all cold not even warm in anyway shape or form. I never go to McDonald's and don't do fast food much but I grew up on bk. The quality and service are so poor it's a joke. I'm surprised your still in business though I'm sure struggliNg.
They are quick to send a gift card which is nice but doesn't address the actual issues or rude employees and slow service with poor food quality. Provide a quality
Product and well trained employees and your company will succeed.
Burger King
-
Poor value and hair in my daughter burger
I went to the Burger King in Pinson Alabama on 11/26/21. I had a coupon for a family bundle. The store said they do not do family bundles. I was upset because coupons came to my home and they do not accept them. Then the cheeseburger my daughter had we found hair. I will no longer spend my money at Burger King. I work in the health care field dealing with customers and patient information. I'm sure they look for the best experience when they what service. I believe Burger King need to hire people who are customer driven. Also, they need to pay attention to the product they give to customers and make sure no hair or anything else get in the food.
This review was chosen algorithmically as the most valued customer feedback.
A s a past fast food general manager I am not one to complain BUT. stopped by Burger king on east main in Prattville Alabama tonight. My mistake. I ordered a number w/ cheese no lettuce or tomatoes and a diet coke. the girl repeats whopper no tomato no lettuce anything else. I repeat that's a number one with cheese no lettuce or tomato with a diet coke...
Read full review
Burger King
-
up charging all orders/over charging sales tax
Several months ago Burger King store #11603 in Quitman, Georgia started up charging their meals. The first time I ordered a meal, instead of giving me what I ordered they up the order to a medium and of course charged me for it. I explained I did not order a medium and did not want a medium. They told me they did not have the regular (small) meals any longer. I argued with them and told them I did not appreciate the deceit and would no longer eat there. 2 weeks ago, I stopped by to pick up the 2 whopper meals for $10.00 (first time in months) and they charged me 9% sales tax. (sales tax has not gone up) When I ask the girl at the window when the sales tax increased she just shrugged and said "I don't know". I have noticed that their business has just about dropped to nothing, which should send a message to the owner, but he just continues to try to screw around to make more $ off of each person.
Desired outcome: Pull franchise or corporate should buy it back.
Burger King
-
Drive thru person
The guy that took my money was very rude and nasty he took my card and didn't give me a receipt I pulled up to the window after my order was placed no one was there i sat there a couple of mins I proceeded to the next window a black guy with braids came to the window and took my card brought my card back and told me to never pull up to the second window no matter if anybody there or not to just sit there he was very rude and nasty when he made that statement and as a customer I don't have to take rudeness I will never visit that location again
Burger King
-
Manager was very RUDE!!
I feel like the lady that took my order was rushing me. I ignored it but when I got to the window I asked her did she separate my order as I requested in different bags cause I'm dropping them off in two different locations. She rolled hers eyes and said they are, well I had 3 different orders but she jammed them all 2 bags. My complaint is mainly her attitude as far as taking my order at the window. When I told her I felt like she was rushing me she said in a nasty tone "IM NOT!" And when I got to the window she snatched my card from my hand didn't even say thank you after she gave it back to me gave me my order. I asked to see the manager ans said "IM THE MANAGER WHAT?! and slammed the window at the drive thru on me. This incident happened today Nov.21 40 mins or so ago at the Patterson Ca. Burger King. If this is the way these managers are trained to treat their customers I never want to return.
Desired outcome: She need to reprimanded
Burger King
-
Burger King mission Blvd Fremont ca
I was disrespected badly by the manager Blanca, she was very nasty to me, my food was dry, no sauce no nothing, I had to come all the way from school for her to complete my order and she still didn't give me any condiments for my food even though I had paid for them previously with my first order. This Blanca should definitely not be a manager nor should she work at any fast foods, she's not fit for the task at hand.
Burger King
-
whopper bugers
my friend and I recently ate a whopper at our nearby burger king. we have never eaten here before. The burgers were good and tasty, however the bun was somewhat charred on the top. Hours later we both had stomach issues and diarrhea. Needless to say we were very disappointed and will not return to this establishment in the future. I would suggest you retrain this store on food safety.
We may try another store in Anchorage in the future because we did like the burger.
Thank you in advance for addressing this issue.
Desired outcome: Training of employees on food safety,
Burger King
-
rude server and inconstant use of coupons
Servers at the drive- thru say to keep coupon and use again..people inside said that you can not use again and are rude about it. Your employees need to get on the same page or customers will go elsewhere..I was in management for 28 years and your employees NEED CUSTOMER SERVICE TRAINING ON COUPON USE. Employees only know what they are trained to do.
Desired outcome: train your people starting with MANAGEMENT
Burger King
-
Incomplete order
Went through store 12192 drive thru. Items on screen and receipt were right. However, the double cheese burger was missing. It's too far away to drive back over there to get it.

Also checked the website specific to store 12192, it showed the texas whopper was available. When I got to the drive thru, they said they'd never heard of a texas whopper.
Desired outcome: fix your website
Burger King
-
Family Bundle no coupon code
I ordered the Family Bundle 3 whoppers, 3 cheeseburgers and 3 small fries for 14.99., I ordered by drive thru. The person taking my order insisted that I give her a coupon code. There is no coupon code. On your website menu there is nothing saying I need to use a coupon code. I also told the girl the same thing. When I paid and got my food, I assumed she charged me the correct price of 14.99. But she charged me the individual price per item. My charge was 42.00. I had additional items as well. Not only did I get over charged, I had 1small fry in my bag which should have been 3. All of my food was "just warm". I live 1/2 mile away from this location. I was the only person there at the time so all of my food should have been hot. I love your onion rings. Have you tried to eat cold onion rings?
Desired outcome: I would appreciate a refund
Burger King
-
Bad Food half hour wait time
On Nov 5th, i pulled into my Burger King #23537 at 11:42 am which is waupaca wis, my transaction number #13231-82221-46506-111749. The drive thru had 3 vehicles before the order monitor. I finally got my food at 12:09pm.
On top of this the food was cold, but sandwich buns were hard.
If i wanted to spend $14 on junk would have went to a gas station for food...Which i could have gotten so much better food at kwik trip.
I want some kind of compensation for my bad experience but i won't be going there anymore.

Tom Rahn
Desired outcome: compensation or money back
This review was chosen algorithmically as the most valued customer feedback.
So I order my food at drive thru in jasper tx, get it, get down the road and open hamburger... I have 2 stale bottom buns, not a top bun, 1 tiny piece of bacon, and a haphazard slice of cheese thrown on there, with the meat. I ordered the bacon cheeseburger. The last time I went thru there, I didn't get what I ordered, you'd think I'd learn my lesson, the...
Read full review
Burger King
-
did not get what I ordered.
Today (11/1/2021 at 11:45am) I went through the drive through at Genesee St., Chittenango 13037 Store 3059 according the the receipt and part of my order was a whopper jr. When I got home (a 20 minute drive) opened the bag I found instead I was given a small chicken sandwich. I felt I had not choice but to eat it as it would cost me valuable time and gas money to drive back to get it fixed. If this has been a fish sandwich there would have been an allergy issue which could have done serious health damage. I was order number 67 and the transaction ID number on the receipt was 15631-57021-41001-111910.
Desired outcome: Staff needs to be trained on the dangers of not getting orders put together correctly and serious I feel I should at least be given a free whopper jr. but then I am not sure I can trust this store to get it right.
Burger King
-
Charged the incorrect amount and could not correct after being charged.
To whom this may concern:
I visited my local Burger King in Junction City, Kansas this evening, I ordered an Original Chicken Sandwich, no mayo, lettuce and tomato on the side; I placed the second part of my order, the awesome breaded chicken sandwich, spicy, with fries and a drink, and some onion rings. When I got my ticket I walked over to fill my drink cup and looked over my receipt, thinking that my bill seemed a little high for just two sandwiches, $20.08. I did not ask for a military discount, even though I know they do offer this discount. When my number was called, Order #21, I asked her about the amount of my receipt, why did I not receive a combo meal price? The young lady responded, "if you wanted a combo meal you need to ask for it, like a number _". I responded that most places ask would you like a combo, or to upgrade that to make a combo; I was a little upset, not making everyone upset, got my food and left. I ordered my food at 6:51PM, not a rush or anything at that time, just a bit upset. I served for thirty years in the Armed Forces, I'm 68 years old and I have eaten at a few Burger Kings, usually not ever having any problems or issues. I not writing to receive a free whopper or anything, I would like to see a bit better customer service, and some restaurant upgrades at our Junction City, Kansas restaurant. Thank You. James Sands, SGM(R) U.S. Army, 785-375-4715, [email protected]
Transaction ID: 83240-11111-57228-110407
Desired outcome: Better service across the board, with all associates; standardized.
This review was chosen algorithmically as the most valued customer feedback.
Today I went to Burger King on Skyland Blvd Tuscaloosa Alabama I order a sausage biscuits hashbrown and Med Diet Coke I waited over 30 mins and when I finally got it the drink was awlful the sausage biscuit was cold and nasty as the hashbrown was to but that not even the worse of it the person that came out with several people orders they kept putting their...
Read full review
Burger King
-
Service
Today October 23 2021 I ordered my food in the drive thru line. 946am. 2 cars sat in front of me. I made to the side of the building where there was only one car in front of me. At that point its 1010. I sat there until 1040 and still hadn't gotten my food. Very very unacceptable. there was no one in the lobby being serviced. So there was definitely no reason for the extremely and unpleasant wait. My wife works in the restaurant industry and even when they are extremely shorthanded they aren't that slow. Very disappointing and considering not returning. This happens all the time. Whether there are 2 cars or 1.
Burger King
-
Food / Service
On 10/20/2021 Approx. 12:30 Pm. I went to Burger king located at 2110 NW Topeka, Blvd. Topeka, ks.. They have a 2 lane drive thru ordering system. there were 2 cars in line at both menus. So I chose one and it seems to be moving along like expected. When It is my turn to order. A guy says he will be with me in one moment. I think fine I will be ordering a minute or two. This location is known for being very very slow in the first place. So any car in front of me basically adds 5 minutes to my wait and that is not exaggerating. Finally after three cars on the other side has went thru I speak up and can not get anyone to answer. I'm on my lunch hour and don't have a half hour or more to set in line. I ended up not getting anything for lunch and going to a Quick Shop for a drink.
The problem is. This is not the first time I have had problems at this location. I don't care if there are no cars in the drive thru and the lobby is closed you are not getting thru the drive thru in less then 15 minutes. That is fine if when you receive the meal it is hot. usually not the case it usually appears to have been sitting for a period of time. I Avoided this particular Burger King for approx. 6 months before I attempted to give them my business again. Once again I left very disappointed. The other locations in Topeka are far better then this particular one. I will avoid at all cost.
Desired outcome: Better Service
Burger King
-
whopper jr meal
I went to Burger king around 4:50 pm on October 19, 2021. I ordered the whopper jr meal, burger off the broiler, no salt on the fries. a min later my order was up at the window. No formal greeting and every single soul, including the manager walking around with an attitude. I requested a refund because the half tomato and lettuce were wet and rotten. They gave me a piece of a tomato and too much mayonnaise on the sandwich, working in food safety for over 15 years, this burger was unacceptable. this is the third time I had to return food at this location. The manager on duty took the bag and throw it away instantly without even looking at the product, when I asked her why she didn't take a look, she assumed it was not off the broiler. wrong, the sandwich was soggy, bread wet and the lettuce and tomatoes were no good. . bacteria grow on lettuce and tomato if it is submerged in water or juice. the manager's exact words were, "I only work here 2 days a week". So what ...You're a manager! that has nothing to do with why the sandwich is prepared the way it is. she is there today, so it's her responsibility to make sure that does not happen on her shift. that is not management qualities nor the crew. food poisioning is going around everywhere, with that attitude, they can really make someone sick . not cool at all .
Desired outcome: speak to that manager please that was on duty. that attitude is unacceptable , 2 days or not. you are feeding people souls
Burger King
-
Impossible whopper & onion rings
WE got 2 Impossible whoppers, ate in, brought 4 home. WE had eaten nothing else, so it has to be the BK foods, and we got sick, diarrhea soon after eating these. The buns were soggy and it tasted a little ''off'' but we were stupid to eat them anyway. Now I am afraid to go to Any Burger King to eat. This was at the store # 8296 but not long ago at another Bk in Kendall across from the last stop on the Miami metro train/ by Shorty's BBQ, an elderly Latin employee came into the bathroom, used it but did NOT wash her hands. Yes I told the manager. It well known that people from primitive Latino cultures do not practice decent hygiene so if they are hired here in the u.s.a. the managers have to teach them. ugh. I was disgusted but not surprised.
Desired outcome: Burger King start to toast the buns / make them stronger not so soft like dough , and be more strict about health habits of the staff at their stores. 305-235-3366 was call ed to report this situation .
We are here to help
16 years' experience in successful complaint resolution
Each complaint is handled individually by highly qualified experts
Honest and unbiased reviews
Last but not least, all our services are absolutely free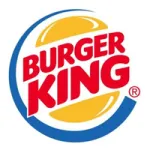 Burger King contacts