McDonald's complaints
2131
McDonald's
-
Management and shift
I bought 2 cheeseburgers and 2 hot chocolates and chocolate sundae at Mcdonalds in Maitland Cape Town 25-05-2022 at 20h30 first of all you people do false advertising you advertise a ceramic mug with hot chocolate and hazel nut latte wich Maitland Mcdonalds dont have the lady that took my order forgot ice cream sundae and made me a liar infront of my child of 9 years old and my wife said I did not order. but my Daughter told her that my daddy told her twice ice cream with chocolate sauce. when I came at home I opened the cup of hot chocolates it looked like dish washing water. I mean we pay for our stuff dont get it for free so I took my order back and the manager just gave me a dirty look as if what must I do. she still wanted me to take other hot chocolate and burgers I politely told her to give back my money who knows what goes on in the kitchen when you complain. The worst Mcdonalds in Cape Town
This review was chosen algorithmically as the most valued customer feedback.
Dining area was closed. A worked came to tell us "they were closed due to short staff" so went went through drive through to order. Tried to get a smoothie and they said they can't do those right now. After we finished ordering we went to the pay window and there's someone there to take our money. Onto the food window to get the food and someone handed it...
Read full review
McDonald's
-
Employee's/ store during the overnight shift.
I live in Dayton OH, and I'm writing in reference to 2 of your locations; the first being 1991 Harshman road, Dayton, OH 45424, and the second being 160 Woodman drive, Dayton, OH 45431.

For several months now every time I stop in to get food on my way home from work I get some reason why they cannot serve me food. They say that they can only take cash because their system is down, but everything works fine any other time. It has for years. If they don't give that excuse they say that they can only take excact change. Why would McDonalds say they can't give change? You guys are missing out on a lot of business because of this. Tonight, at the Woodman drive location, one of the employees can be heard on my recording (I've been recording these for a few weeks now) yelling "I don't give a fuck!" Not sure what that's about, if you have a job you should "give a fuck.." Both stores do this. I get food on my way home MAYBE once a week.
Desired outcome: Do what you do, but you guys need staff. BETTER staff...
McDonald's
-
Rude managers
I visited your store on 05/23/2022 approximately @ 8:30pm.

Before ordering I was told to hold on 9in a rude way) after she told me to go ahead with my order in which I thought that was very rude once again.

After 5 minutes of sitting at the speaker she finally came back .

The customer in front me was at the window for about 10 minutes and just as soon as I got to the window I was aaked to pull up in which I refused with a 5 month year old baby in the car.

So the Manager (dark skinned lady with the long dread braids slammed the window in my face and walked off.

This type of behavior is unacceptable.
Desired outcome: I don't want anything in return just know that your establishment has gone down hill and I will not be returning anytime soon.
McDonald's
-
Drive through line was wrapped around the building
How are waiting in the drive-through line for over 45 minutes they refused to take my order at the speaker so I pulled up to the window and they still refused to take my order! I was told by the black manager with dreads that he cannot take my order at the window but I didn't understand because I sat in the line for 45 minutes along with a wraparound line around the building telling me that he couldn't take my money or my order at the second window it makes no sense so I would like something to be done about this this is not the first time it's not the second time it's more like the sixth or seventh time this is happened and there's other customers that were pissed off just as well as I was that were sitting in line the same amount of time that was and they told the same people the same shit
Desired outcome: There was no outcome the outcome was I left they refused to wait on us after I waited in line for 45 minutes to an hour
McDonald's
-
Mcdonalds on Nebraska and Fowler, A bigmac.
My husband brought me home bigmac and the bread was not fresh tasted old. So, I couldn't even eat it. I don't eat out much but when I do it seems like more times than not, I get something from here that is not right. I think u guys need to make sure ur staff are doing right with the food. I'm sure u have lost costumers bc of things like this. U pretty much loss me, except for ur mocha frappes I love those.
Desired outcome: I would like my meal replaced.
McDonald's
-
Customer service
On Sunday May 22 at 11:45 I came to this location to pick up a door dash order and I went up to the window to skip the drive thu lane and you can see your employees just talking In the back oh! Keep in mind there's a girl with a tank top on not even in uniform! I'm knocking on the window to get there attention because I see my order on the counter so I just needed them to hand it to me. There to damn busy talking to hand me my order so I HAVE NO CHOICE but to get in the drive thu having to wait even longer and I also had another door dash order waiting getting cold because of your location trash customer service!
McDonald's
-
At opening time, I found most of tables filthy with the remains of yesterday's food and drink.
At opening time, I found the tables and floor filthy with the remains of yesterdays for food and drink. The floors were also filthy. For the health and welfare of the public the restaurant must be clean. Around 7:30 am at maintenance man started cleaning the floors. This should be done before the store opens. The condition I found this morning is common at this particular restaurant.

Please contact the owner to correct these problems.

The restaurant in question is located on Williston Road in South Burlington, Vermont 05403.
Desired outcome: I would like a clean restaurant where the tables and floor are cleaned regularly during the day and before opening. An apology is also in order!Many Thanks,Bruce R Elliott
McDonald's
-
Customer service and Mc D failures
On Monday 16th of May, I attended the Mc Donald's, Liverpool Street, London.

I placed my order, using the self service option.

My order was called, however when I approached the counter the server advised me that my order had previously been collected by another person.

I expressed my concerns and asked for a replacement meal. To my astonishment the server then advised me to go after the person to challenge their ownership and reclaim my order.

I refused to do this and your employee was very indignant as to replacing my meal.

This reflects a total lack of customer service on Mc Donald's behalf and I look forward to your reply.

Regards
This review was chosen algorithmically as the most valued customer feedback.
today 5.18.2022 at 12 noon when to buy lunch at McDonald's, I order two meals number one and a fish fillet meal. I ask for sour sauce, they told me to park at the parking number one to wait for the food which I did. They immediately came gave me the food, when I check the back no sour sauce so I park and went inside waited a few minutes I ask for sour...
Read full review
This review was chosen algorithmically as the most valued customer feedback.
Why does McDonalds have 2 drive thru's when they can barely operate one. This has happened more than once. Pull into 2nd drive thru on outside. Man tells me to hold on (rudely), wait 3-4 minutes, as a car pulls up to the other drive thru, his order is taken immediately. Still waiting as the other driver pulls up to pay. Finally get in the other drive thru...
Read full review
This review was chosen algorithmically as the most valued customer feedback.
We were trying to order when a car pulled up to the other speaker. And she cut us off to take the other cars order. Then she comes back after the later car pulled in front of us. So I ask why she cut us off and took the other order. She said I only get paid by the hour. I believe she could use an attitude adjustment and a lot less pay. Will not be back but I will give you a lot of appropriate advertising.
Read full review
McDonald's
-
Service
Just ordered a cheeseburger and small fry and two large fries. I waited 20 minutes and went to counter to ask for my food and they got a little short with me. They were only worried about the drive through orders and this is the 3 time this week. I am only asking for same attention the drive through orders get. I am a paying customer also. Sunday May 15, 2022 at 4:15 pm at McDonald's Waynesboro Pa 17268
Desired outcome: Just would like the walk in customers as much attention as the drive up customers.
This review was chosen algorithmically as the most valued customer feedback.
In the McDonald's in Hialeah Dr., we asked for menu items that were advertised on their own menu and we received the response that they didn't have things like ice cream or slushies--even though they were openly advertised. We had to end up leaving after a long wait for these items, in which another McDonald's nearby ended up having. The service isnt the...
Read full review
This review was chosen algorithmically as the most valued customer feedback.
I ordered through GrubHub a delivery Saturday around 3 pm, May 14, 2022. I ordered online. Instead of two apple pies I got six pies. Instead of two decaf coffees I got two and one spilled inside the delivery bag and items fell out the bottom. The delivery person left me a message warning me the bag was ripped. Missing were four sauces for my 20...
Read full review
This review was chosen algorithmically as the most valued customer feedback.
As a 49 year old mother I was driving my daughter as she was doing door dash - late nights I go with her first order we pick up when delivered incorrect order we take back to store they remake and we take back a second time - deliver a second time incorrect order I go a third time this time o come in with my daughter and ask to speak to manager - I say no...
Read full review
McDonald's
-
Poor customer service and food quality.
Hi,

I am emailing in regards to an order I just purchased from nsw store Gregory hills. Friday night 8:20pm.

The service was terrible and I am very unsatisfied with the customer service provided and lack of respect for customers.

Ordered Mc flurry's. The item hardly had an ice cream. When asking the worker if it could be filled up to the amount as shown on the picture. She refused and said no that's all you get. Absolutely disgusting attitude. This is not the first time it has happened.

Could you please respond to me in regards to this.

https://www.complaintsdepartment.com.au/mcdonalds-australia/

Regards

Julia Gonzalez

[email protected]

0412287064
Desired outcome: Refund of items and staff to be taught how to respect customers and do their jobs properly.
McDonald's
-
Customer Service
I drove through to order early lunch at 1035am. After paying went to the first window and was told to go to the second window after the person in front of me moves. That person sat for few minutes then honked his horn and knocked on the window. When he moved forward I pulled up and no one was at the window. Manager finally showed up and didn't great me just rudlely said park it. So I parked in drive they stall 3 and waited for my food. He came out and thrust the bag at me and left. I'm sure it was busy, short staffed etc. We are all experiencing that. But no excuse for such rude behavior. Especially from a management team member who should be setting the tone for the store. I won't be returning to that store.
McDonald's
-
Mocha frappe
I go to McDonald's at least 4 times a day my grandchildren and I love the mocha frappe, but for the last month or so they have been giving more whipped cream than the mocha frappe. I mentioned it a few times they say that's the way the machine does it and are very smart about it. If I want whip cream I'll go buy it. My grandchildren love it I've spent a lot of money on frappe. Please take care of this I'm not one to complain

But these are 5.00 and I am not getting my money worth thank you
McDonald's
-
Not receiving order
Hello I work for a food driver company and cannot get service (timely service which is marked as a specification on the delivery app) because I'm a delivery service.

This is really insulting in that I also eat at this restaurant which by proxy makes me a customer no matter who I'm getting the order for. I'm specifically finding issue with the Mc Donalds on 8315 Montgomery Blvd. in Albuquerque.

Is now been 20 minutes since I arrived and I still don't have my order. On top of this the staff is not polite about it.

Please look into this.
Desired outcome: I would like my order on time.
We are here to help
16 years' experience in successful complaint resolution
Each complaint is handled individually by highly qualified experts
Honest and unbiased reviews
Last but not least, all our services are absolutely free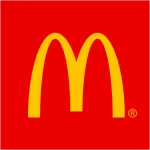 McDonald's contacts