Taco Bell complaints
2232
Taco Bell
-
Service ( manager and drive through attendant )
At drive through, the person taking my order was rude, offensive, argumentative

When I asked questions it was very black and white with no explanation. Just " we can't do it" nope " we can't do it" no conversation… manager told me I was holding up the one and to drive up .. ride again…

Customer service huge issue! ,no explanation why they could not make changes on an order. Argumentative .

Aggressive- would not calm down . Rude, shaking head , cussing -I felt that I may be in an altercation, because of their deme at

Manager had to tell him to back off ( drive through attendant ).. it went on and on …

It was like they wanted to fight me , as he stood behind the manager ( Per receipt ) Madison

Then the manager just finally switched the burritos ( make the change in order)

It was ridiculous .

Call to me with an apology and better customer service at this store . Training classes for customer service for these employees. It's like I'm begging for food

For free and they aren't getting paid.. then I had to wait a long time for my food .. another attendant asked if I wanted some cinnamon sticks or something to drink … that's how long my order took . Taco Bell should be ashamed at this type of behavior Amd how rmthe franchise is being presented

I also asked the manager for the boys name at the drone through and she didn't provide

Date: 5/30 5:56pm
Desired outcome: Customer service to be a priority.
Taco Bell
-
incorrect order
I was very excited Mexican Pizzas came back. On Saturday, 5/21/22, approximately 2:45pm I drove to Taco Bell to place an order. They ran out of the pizzas "after lunch". I then proceeded to drive to a different Taco Bell, across town. At approximately 3:15 I ordered food, at the drive thru, Prior to taking my order I was asked if I was paying with cash or with credit card. I then ordered $46.75 worth of food and paid with credit card. I asked for a receipt and was told one did not print and there was no way to print one. When I got home the 3 orders of cinnamon twists were not in my bag. On Monday, 5/23, I called the store and spoke with a manager. She apologized about the missing food and the receipt. I work out of town and was not able to get back to the store that day so the manager took my name and told me I could present to the store today for the cinnamon twists. I also ordered a Mexican Pizza and 2 tacos. The lady that took my order insinuated that I was lying about the cinnamon twists because they don't take names. And then I tried to pay for my order with cash. The total was $11.48, I handed her $12.00. She said they did not have change. She then stared at me and asked if I was ok with not getting my change. I work hard for my money. I said "no". She then said she would refund my money. Needless to say, I did not get the items left out of my order on Saturday, and I did not get any food tonight. It is very disappointing that customer service is no longer an asset to a business. I appreciated the friendliness of the manager on the phone yesterday, so I was very appreciative when I placed my order this evening. Until I was accused of lying. And then the lady wanting to keep my money because she said she did not have any change.
This review was chosen algorithmically as the most valued customer feedback.
I went to the local Taco Bell, restaurant number 031314, located at 12223 Meridian st. Puyallup WA, 98373. When I arrived a Male was standing behind the counter when I approached. He asked me what my order was, and I asked if he could give me a second while I looked at the menu. When I asked him this, he rudely turned around and told a lady to serve me...
Read full review
This review was chosen algorithmically as the most valued customer feedback.
I am only taking the time to complain because I hate to see managers that are not trained to handle a very small issue. I went to the 6404 Glenwood Ave Raleigh, NC 27612 (919) 787-9805 and went to use a gift card that I received a a gift and that I have used this same card on several other occasions and had no issues, but this time the card strip would...
Read full review
This review was chosen algorithmically as the most valued customer feedback.
I came to your store location at 2850 NW 23rd Okc and had the worst customer service ever. The workers is always not paying any attention to the front desk, food nor orders. I went to the store location Tuesday and went through the drive thru I ordered a #8 and a small fries. My fries was so cold an rock solid? I drove off and came into the store to ask if...
Read full review
Taco Bell
-
customer service
janeeva has terrible customer service. i was having trouble and she caught an attitude with me over the mic then when i got to the window she was getting an attitude as well. she slammed the window door cause i was taking to long. she asked me to pull around so we can't run up her time we did. i asked for my food to be fresh she said i would have to come inside. came inside and she was very rude. would not ring me back up she called the manager and all he did was tell me that they will remake my order. she needs to work on her attitude towards customer.
Desired outcome: had to pay for my food and she still had an attitude. manger was very understandable
Taco Bell
-
Survey Code: 1355-7033-0611-1103
On May 1, 2022 at 1:17:17 am in the morning I went through Taco Bell Drive you window. The lady that took my order appeared to be new as I ordered 3 Beef Supreme Burritos with extra onions on all three of them. Additionally, I ordered Chicken Power Bowl with everything that comes with it and extra onions on both of them. This girl that took the order add extra lettuce, extra jalapenos and extra avocado Ranch. and the latter three I did not request. No beans, no cheese, no avocado ranch! Either she is stealing or she has not been trained professionally. I have never had such a F#ck Up order from Taco Bell.

I am a 100% disable veteran and went back to the Taco Bell a few days later and it was closed. I visited a third time and spoke to the manager and explained to him and he proceeded to ask me to drive around to the front and he would make corrections. After a few minutes, he came outside and said He has no phone call from me complaining about the order or notes left. I told him I am disable and in a wheelchair and it is not often I can get out or get around unless it is through a drive through window. He refused to prepare my order and make the corrections because he said it was a week later. So much for the bullshit the Mexican gave me that I snatched the receipt and drove off.
Desired outcome: I want all my money back total $28.15. So, since you cannot read my mind give me my freaking money back in total.
Taco Bell
-
Upcoming drag shows
I will not be patronizing Taco Bell from now on since they believe nothing says "fun" like subpar meat and cross-dressing.

They are scheduling drag shows in different cities across the US. I guess they did not learn from Disney losing business since they decided to Go Woke and Go Broke.

I do not like having these deviates strutting where I eat. I realize they will not be coming to my city, but I will never order from Taco Bell again.
Desired outcome: Axe the LGBTQ trash from the restaraunts
Taco Bell
-
never received my food
I order 3/8/22 through the app went to pick the order up and never received the order the local store said "NOPE call corporate, we never received your order (attempted to show them the virtual receipt) and I also same day did speak with a customer service agent via corporate over the phone and gave the order number she apologized, I really thought I was getting refunded 50 dollars... 2 month later nope never happened this company is a joke
Desired outcome: an apology from the store themselves for behaving like crazy people when all I asked is they make me the food I specifically bought online via the app because they are exclusively just online and refund
Taco Bell
-
Fast food (half fast)
What a JOKE, unfortunaely it's not FUNNY! I stopped at Taco Bell to celebrate Cinco DeMayo. Unfortunately it was closed because they had a fire. I was directed to a new Taco Bell on Route 38 in Mt. Laurel. Three Ladies where working in the Kitchen ALL where clearly visible to me and me to them. One person was waiting for their order to be prepared. During the 3/4 hour plus I waited to have my order taken NO ONE acknowledged me. I finally asked the "manager/ window clerk if she could help me. She stated"would you like a job?"Perhaps this manager? is unaware of how commercce works. Emolyees are hired to perform a job, NOT ignore customers. Twelve minutes later my meal was delivered.

Listen carefully Taco Bell, if you hire workers who can't or won't do what you hired them to do EITHER FIRE the"manager"or CLOSE the store. BTW the manager" had a couple of rounds with the customers and dealdash workers.

I canassure you I am done with this nonsense and hope others heed my warning
Desired outcome: fire manger or close the store
Taco Bell
-
Did not get my food
I ordered online on the mobile app. It said to pickup in store. Got there and the dining room was closed. Sat in the drive through for 45 minutes for the manager to tell me she did not have my order even though the app said it was ready an hour earlier. She said she did not have my order on her computer. I left without my food. Taco Bell needs to refund my money. My order # was 939069 for $21.34 at the 384 Exchange Blvd. Bethlehem, GA 30620 location and the managers name is Kendra Gordon.
Desired outcome: Refund my money
Taco Bell
-
Chicken burrito supreme
My burrito was so poorly wrapped yesterday that I was unable to hold it. The tortilla wrap was torn in several places and had a hole in the center. It was also very cold, even the chicken like it had just come out of the refrigerator. I paid $14.00 for a burrito and nacho bell Grande and was only able to eat the nachos. I understand about restaurants being shorthanded and trying to do their best to get great food out in a timely manne, but when given food that cannot even be eaten is not very nice.
This review was chosen algorithmically as the most valued customer feedback.
I went through the drive through at the South Medford, Oregon Taco Bell on Center Drive. We ordered tacos and gorditas but were informed that there was no lettuce in the building so anything ordered with lettuce would be lacking it. I changed my Gordita order to burritos. My family member got a #7 on the menu which includes a taco. The taco had about 2...
Read full review
This review was chosen algorithmically as the most valued customer feedback.
The current promotion is to download the app and you receive a free doritos locos tacos, the problem is there was no reward. I spoke with the store and no one there had the app so they couldn't help me and just said I need to go through the app repeatedly. I ask for a number to contact support for help and couldn't be provided it. I go online to the contact...
Read full review
This review was chosen algorithmically as the most valued customer feedback.
I am extremely upset with the way you pull items from your menu constantly! I have always loved your Fresco Tacos because it is a healthy choice for a fast food restaurant. I have also always loved your spicy bean burritos. They are not low in calories, however, I love the spicy green sauce as it adds so much more flavor to the bean burritos. Quite some...
Read full review
Taco Bell
-
Discontinued menu items
Taco Bell, despite loud customer outcry, failed for over a year to restore Mexican Pizza to its menu. Now, the firm, faced with loss of customers, has finally scheduled the return of the Mexican Pizza. They need to reconsider restoring the tostada, taco salad, Enchirito, green sauce, and bell beefer not to mention the much adored Chihuahua. They seem unaware that their main competition Del Taco has taken up the slack offering a wider fresh menu at competitive pricing. Can Taco Bell get their customers back? They at least need to make a whole hearted attempt. Someone needs to fire whomever in this iconic California corporation cannot Google and is deaf to their once loyal customer base.
Desired outcome: The company needs create a way to gather input from their loyal customers.
This review was chosen algorithmically as the most valued customer feedback.
I just left the Taco Bell on 2700 Stirling Road, Hollywood, FL 33020 and the young lady at the drive thru window that took my order was very unprofessional. Go ahead with your order she stated, and the tone of her voice almost made me not order if it wasn't for my son that wanted something from that filthy place. Isn't it supposed to be welcome to taco bell...
Read full review
This review was chosen algorithmically as the most valued customer feedback.
Customer Service at Taco Bell/KFC 035718 at 3802 FM 762, Rosenberg, Texas 77469 on Friday, April 15, 2022 at 9:01 pm cashier Precious customer service was extremely unacceptable. Cashier failed to give me my full order, upon arriving home, realizing I was not give my full order drove back to said company, Upon knocking on the door the cashier opens door and...
Read full review
Taco Bell
-
Mobile app
So April 5th I ordered taco bell on app, total was 34.99. But when I went to picked up order, they said the app isn't connected to Tahlequah taco bell and they never got any order from me. Even tho I can send u my online receipt that clearly shows I was charged for food I never got. I need a refund in a timely manner, can you help with this please. Oder number is 974259. I'm having so much trouble just finding someone to help me get my money back since I was never given my food I ordered. I have the emailed receipt,I have proof of the unfortunate mishap and jus would like my money sent back to my account
Desired outcome: I need a refund to my bank account. I will settle for nothing less, that would be flat wrong And I won't tolerate that. Its the same as taco bell stealing from me
This review was chosen algorithmically as the most valued customer feedback.
This location is very disrespectful racist always wanting you to pull to the side and wait, but wait on every one in drive thru then bring your order after everyone else is waited on, seams only happens with people doing food deliverys, on april 6th they even cussed us and waited way to long to get order for us as they said delivery orders didn't really...
Read full review
We are here to help
16 years' experience in successful complaint resolution
Each complaint is handled individually by highly qualified experts
Honest and unbiased reviews
Last but not least, all our services are absolutely free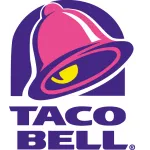 Taco Bell contacts