Optimum
-
Optimum Cancellation Policy
I went to the Optimum NY Hauppauge store to discontinue service on May 24, 2022. I brought back all the equipment and received a confirmation receipt along with a receipt noting that my disconnect date would be June 17, 2022. That was surprising because I am no longer using the service. So, I'm paying for almost a month's service for something I'm no longer using. I called and spoke with a sales rep that confirmed they cancel on the billing cycle and was giving me a run around that I found quite offensive. I told him that is not right and is basically stealing from a customer. I have never experienced a situation like this where I'm actually being "penalized" for ending a service. The resolution I would like to see is my not being responsible for paying this bill. Optimum should have cancelled my service as of 5/24/2022.
Desired outcome: I would prefer not to pay a bill for services I am no longer receiving.
This review was chosen algorithmically as the most valued customer feedback.
Dealing with Inadequate service for Over 2 Years with the Customer Service department who have constantly given me the run around on what my service interruption problems have been. Several times they have replaced my cable box stating it was a problem with the box - not the case. Another problem was, they sent out a repairman who broke my cable box on the...
Read full review
Optimum
-
Optimum in Long Island, NY
I, Nancy Gembitsky, moved and disconnected all my services (internet, cable tv, and phone) effective May 9, 2022. at 2 Acorn Lane, Stony Brook, NY 11790 with phone number there as 631-675-0260.

I returned all equipment and received a receipt confirming.

However, they are charging me for the full month of services of $266.50 for the entire month of May.

Doesn't seem right as after 17 years as customer I am charged 22 more days of service when all has been disconnected.

I can be reached at:

3528 Vail Court, The Villages, FL 32163 and cell number 949-929-9424
Desired outcome: I would like this prorated for the 9 days of service.
Optimum
-
Fiber tv service
When upgrade was done the installer never completed the job just left.!

Spent 8 hours on 9 calls to get service to work needed another installer to finish up next day.

Tv service. Freezes up and need to restart system all the time, I was sent another technician who swapped the box and didn't program it he left, spent 5hours on phone with phone technicians had another home visit next day, end result is still have same issue's

If I was you don't get this service it's been approximately 5 weeks now…SUX
Desired outcome: Want a system that works with just one visit
Optimum
-
Online Customer Service
Contacting you to advise my service for internet was done on 4/30. Tech came without my extender and advised it was not in the work order. When checked it was. I have been working with my sales person and did not get contacted at all from Optimum since then. Today my salesperson and I called into customer service. We waited for 1 hr and 30 minutes. We finally got a representative on the phone and when checking on the issue put us on hold and then disconnected us. I know will have to go in person to pickup my extender which is an inconvenience since I work. I will explain to the office I am requesting a credit for my account and time not having service I am paying for.
Desired outcome: Please refund my account for 2 weeks inconvenience.
Optimum
-
outdoor cable
Four weeks ago I lost service to tv ,internet and phone. A serviceman came and found that my outdoor cable was not connected. He made a connection and I now have service but the cable was temporary and is stretched across the road. He told me Optimum would return in a week to "bury the cable". To date I haven't heard from you and have had difficulty contacting you with this problem.
Desired outcome: Please send a serviceman to bury this cable. There is considerable traffic across this road.t
This review was chosen algorithmically as the most valued customer feedback.
To whom it might concern. I signed up with Optimum from August 2019 since I moved to Westchester NY. Since then I am having a problem with bill payment. I am trying to set up with them automatic payment it works for a couple months and then it does not take payments on time and there is no email or phone message notification about and no option to set...
Read full review
Optimum
-
Optimum mobile
The service does not include visual voicemail which lets you know if you have a voicemail. So the only way you can find out is if you call your voicemail. I confirmed this in three different phone calls and three emails with optimum mobile. There's no way to set up the phone so that it notifies you of a missed voicemail. That's ridiculous. I would not recommend optimum mobile. I bought one of their recommended phones from them when I set up their service.
Desired outcome: Give me phone service that includes visual voicemail. Who would get a provider that does not provide notification of voicemails?!
Optimum
-
Placing my canceled account into collections when balance was paid
Over the past three years I have been repeatedly contacted by various collection agencies for a bill that was previously paid in full. Each time I am harassed by a new collection agency I have proved with a canceled bank check that my closed account was paid. This is becoming a severe issue that I am tired of being harassed over. The unprofessional, disorganized, horrible service from this company is the reason I canceled my service in the first place. Now I am constantly haunted by this company that obviously has zero communication within the company to remove me from their data base. I am NO LONGER A CUSTOMER and I PAID MY BALANCE. I would like Optimum to finally LEAVE ME ALONE!
Desired outcome: For Optimum to STOP placing my CLOSED and PAID IN FULL account into wrongfully sent collection.
This review was chosen algorithmically as the most valued customer feedback.
My Name is Raymond Brown On Thursday 4/7/2022 I discovered my area experienced an outage. When the problem was resolved both my optimum cable boxes would not reset. I called Customer service and we spent an absorbent amount of time trying to reset the boxes. It was determined both boxes needed to be replaced. The next appointment available for a technician...
Read full review
This review was chosen algorithmically as the most valued customer feedback.
I had fiber optics installed and the tech damaged my house and left the fiber optic cable in my heat boards. This isn't the first time optimum has damaged my property. He drilled holes in my siding without consent and drilled a hole in my wall without asking. The job was sloppy and unprofessional. I want this repaired or replaced immediately. This is not the first time my property has been damaged.
Read full review
Optimum
-
increased price and turned off free showtime
Altice USA April 3.2022

Attn. Shared Services

200 Jericho Quadrangle

Jericho, NY 11753

Account # 07882-380003-01-8

I have been with Optimum for 30 years. And it seems that Optimum does not want to keep me as a customer any more. I have called customer service almost every other month and each time I am promised a specific reduction in my bill but it never occurs. I have dealt with the Retention Dept. and once again am told that my bill will be decreased for a year but once again it does not occur. By only having your cable tv service, there are no deals to keep me as a loyal customer. Your reps would tell me something but it never happens.

I was signed up for silver package and was happy with it and was paying $179. Then, without any notice Optimum decided to do away with the Silver package and changed me to the select package and for the same services. I then spoke to your rep and he told me that although the changes were made that my bill nor the services will not be affected. Well my bill continued to increase. On 1/26/2022 I spoke to your retention dept. and they agreed to a total bill of $176 moving forward. But now my April bill is $185.

However now on April 1 I am no longer getting Showtime for free. As I stated my issues began once Optimum decided to remove my Silver package. I was told that I would still receive the same channels which included free Showtime. Each time I call your company I receive different responses. There is no consistency. On Saturdayy I spoke to the Retention Dept. about this and was told he would give me Showtime for 6 months free. However after promising me that, he came back and said he cannot do that. Why would he offer something then rescind the offer.

This company does nothing to keep loyal customers. You need to understand that it is cheaper to keep a loyal customer satisfied than to try to get a new customer.

So after over 30 years with Optimum, I am now looking into switching to Verizon. I believe they would appreciate my business. All my problems came about because of your eliminating my Silver package and not following through with what I was told, that there will be no difference in services or cost now.

I have been promised a bunch of offers from this company and for the most part you have not delivered!

Barbara and jerry Layefsky

6 Westbrook Ct.

Cortlandt Manor, NY 10567

914-528-2145
This review was chosen algorithmically as the most valued customer feedback.
On Wednesday 12/29/2021, during my lunchtime, I attempted to discontinue my Optimum service due to extremely high prices which I could no longer afford. I called their service number (631-393-0636) and stated that I wanted to end my service. After many questions, I stated "can I please just end my service without any more discussion"? The representative...
Read full review
Optimum
-
Left hazardous conditions on my property
I am a resident of 16 Lesley Drive, Syosset, NY 11791. Optimum was on my personal property without me consent and they left a bunch of wires laying on my property both on side and backyard. My elderly parent, who doesn't see well, was walking in the backyard and she tripped over those wires. She has been taken to an emergency room. I called the 1-866-218-3259 and spent all day on the phone getting a run around. They flatly told me that optimum won't come to undo the mess on my property because I am not their customer. Who do I escalate my concern to? Please respond to my concern, otherwise you will hear from my attorney. My email is:

[email protected]

Mrs. Koko A.
Desired outcome: I want these wires removed urgently.
This review was chosen algorithmically as the most valued customer feedback.
I returned all optimum equipment and canceled services on 1/14/2022. Last bill cycle from 12/8/21-1/7/22 was paid in full on 12/23/21with the promo price $33.49 still in effect until march 2022. New billing cycle starts 1/8/22 should end on canceled date of 1/14/22. I received a bill due in mid-january for $58.49 and a bill on 2/22/22 bill for $25 and a...
Read full review
Optimum
-
False service charges added to bill
Today I spoke with a optimum representative regarding an increase in my mothers bill which to be adjusted to a total of $138.00 per mo. in review of the bill there was an $80.00 charge found. 3/9/22 a tech came to my 90 year old mothers home to replace a defective box. The tech added a charge of $80.00 the reason was not indicated only a code with the description "advice given". I asked what advice rep could not provide. My mother was on the call as well there was no advice given. I asked to speak too a Supervisor and was told none where available and the call would have to be approved to speak with one and it wasnt so therefore I would not be conected. I am filing a complaint against the company for fraudelent charges. I personally was not there on that day but there was another party there due to my mothers age. There was no advice that was given by the tech. Someone should be looking into the tech and the additional charges.
Desired outcome: I would like a credit of $80.00 to my mothers account and to speak with upper management.
Optimum
-
AlticeOne
I have been an Optima customer for over 20 years. In 2018, I saw an advertisement concerning Altice One which inspired me to switch to; still under the corporate umbrella of Optima. Since changing to Altice One, I have had many technical problems with their service. Within the first six months I called Optima service to see if I could switch back from Altice One and was told no. In the last two months two technicians were dispatched to my house approximately 6 weeks apart. I had enough so on March 16, 2022, I called to discontinue my service. I spoked to a customer service agent who tried to convince me to stay with their service but I have had enough of service interruptions that lasted a few days some times.

I requested the customer service agent on March 16, 2022, to please email a confirmation of cancellation and he responded he will email me same day. So far I did not receive an email. I spoke to another customer service agent on March 17, 2022. This is where my complaint arose and why I am writing this letter. It seems my billing cycle started the 16th of the month (the day I called to cancel) even though my bill is due March 30, 2022 so the cancellation will take effect on the 16th of next month. In essence, I will pay for a month of service that I will not be using due to my decision to change service company.

What I remembered from the past is on the day of cancellation the billing stops. How can a company change policies without notification to customers and given the opportunity to opt out. This is a policy that should be aware to customers in an ongoing basis.
Desired outcome: Refund of bill paid March 17, 2022 for billing period 3/16/22-4/15/22 for not using service
Optimum
-
$300.00 giftcard
I signed up online in September 2021 for cable and internet. I was to receive a $300.00 gift card.

My services have never worked correctly. I have never received any type of credit, but continued to pay my bill. Three trips have been made to the local Suddenlink office to correct billing, exchange boxes, etc. One visit, to exchange a Cable main box, (one of 4 exchanges), led to Suddenlink saying, I, "had changed services, therefore disqualified me for gift card".

In December, during another interaction, "Julie" corrected an outrageous bill, told me what to pay, which I did, and have the receipt. Now, March 2022, Suddenlink claims I was late in December 2021 and disqualified my receiving the giftcard again! I did what I was told, paid what I was told! On the day I was told and it was a Suddenlink billing error!

My internet and cable are still jacked up. I had 17 Technicians in one month! It was easier for General Patton to invade Normandy than to get help from Suddenlink!

I have called more than 100 times every number I can find, emailed Dexter Goei, CEO of Altice, posted on Facebook to the result of nothing! I met all requirements for the gift card. Shame on you Altice.

I will be contacting the FCC next.
Desired outcome: I want my $300.00 gift card.
Optimum
-
Receiving Email to my Optimum email with doman @optimum.net
For the past two weeks I have been sporadically not receiving mail. Only some of the messages have generated bounce backs to my senders. This is happening to other @optimum.net email users as well.

On a call with an email support person from the escalation dept., who blamed the problem on me without giving any reasons, also let it slip that they just upgraded their email system. So they are NOT publicly admitting this issue.

Being an IT professional with over 30 years experience. One who has supported worldwide Exchange and SharePoint Platforms for my past employer, I can clearly state that this problem appears to be with Cablevision/Optimum's SMTP servers not being able to handle the incomming traffic and randomly bouncing back inbound email as undeliverable. This appears to be based upon the volume of traffic coming into their system. So their customers like me are receiving email sporadically from various senders.
Optimum
-
installation of Optimum underground cable
March 16, 2022, 12:30 EST

This morning, March 16, 2022, Optimum put down flags for the installation of an underground cable on Karen Drive Blairstown, New Jersey 07825.

Karen Drive located in Blairstown, New Jersey 07825, Warren County is a private road held in tenant by the property owners that use Karen Drive.

An easement gives a person or organization a legal right to use someone else's land - but only for a needed purpose. An easement for Comcast and or Jersey Central Power and Light does not convey easement rights to Optimum.

The homeowners of the Karen Drive have not been notified of the installation of an underground cable.

The homeowners have not granted Optimum easement rights.

If Optimum / 1 Karen Drive wishes to installation of an underground cable they must:

1. Provide the owners of Karen Drive with state, county, or / and local licenses permits for Optimum to install underground cables.

2. The approval of all Karen Drive owners granting Optimum easement rights.
We are here to help
16 years' experience in successful complaint resolution
Each complaint is handled individually by highly qualified experts
Honest and unbiased reviews
Last but not least, all our services are absolutely free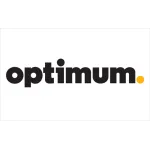 Optimum contacts