LabCorp
-
Doctor ordered blood and urine tests
I went, today, for blood and urine tests to a LabCorp facility in NYC I was refused service because of a $380.00 disputed and outstanding bill from 2018. Upon calling (again for the 4th or 5th time) to see if I could resolve the dispute, I decided to stop and ask my doctor to send the test request to another participating lab.I would like to negotiate and pay the Medicare scheduled rate for the 2 tests that Medicare claimed "Were not medically necessary" and have LabCorp continue processing my tests. Oh, and have LabCorp contact and clear my credit rating which was negatively impacted by their actions.
Desired outcome: I would like to negotiate and pay the Medicare scheduled rate for the 2 tests that Medicare denied. And, to have LabCorp contact and clear my credit rating which was negatively impacted by their actions.
LabCorp
-
24 hr urine test
I requested a 24 hr urine test last week. Today I got a call from Stephanie from # 603-361-0437 about some more info she needed. As I was attempting to get the information to Stephanie she hung up on me. I tried calling her back 31 times and she would put me through to her voice mail every time. Someone needs to have a serious talk to her about customer service. Maybe she should look for a different type of job. One where she doesn't have to deal with the public.
Desired outcome: She should be reprimanded and apoligize.
This review was chosen algorithmically as the most valued customer feedback.
I frequently go to the LabCorp on Saturday's because I work all week. Every time I go the people behind the desk are rude, but I usually just shrug it off. Today I had an appointment at 10:15 am, arrived at 9:55am. (15 or more minutes early like I was told to). The women behind the desk was very rude and wouldn't even give me a pen to sign the forms for...
Read full review
LabCorp
-
Lab Technicians Unprofessionalism down right ignorant
On 5/11/22 I had a scheduled appt. at 7:45 with Lab Corp located in the Walgreens at 150 N. MacDade Blvd., Glenolden, PA

#1 the location used within the store is dirty. It is not a place that someone would want to have something done that requires taking ones blood. But that is not what I a complaining about.

#2 Lab Corp technicians - I have gone to several locations over the years and have come to the realization that I never really know who I will come across on the other side of window when you check into one of them.

This tech took the cake , When she opened the door to call out a name for the next appt. before the door shut, I said excuse me can I ask you a question? She looked at me with everything that said you are kidding right. All I asked is if she were taking the next patient who had a appointment, since I scheduled one online. She rudely said yes and stated I'm the only one here! This line has been used over and over again by your technicians. Its a wonder Lab Corp doesn't seem to care about the customer service side of the people they employ these locations. They all seem to hate their jobs using this one line. Which by the way is not the patients problem. It all screams I hate my job. It was evident she could have cared less.

I waited until she opened the door again to call another name. This time when she called my name she looked at me and asked if I had mask I said no but I can run to the car and get one. By this time I was already considerably late for work as it was already 8:20 am. and I had a 7:45 am appt.

I told her I's be right back I literally took 30 seconds at most to run to may car.

I knew she was going to go ahead and take another person before me. No surprises there she did. I knocked on the door she did not respond. Knocked again she opened it and yes there was a gentleman in there. I knew she was being spiteful.

She then told me the man she took back had a 7:30am scheduled appt.

He did not because she had already called me in for my appt. She flat out lied regarding the other man by saying to me he had a 7:30am appt.

If that were true she would have called him back and not me.

She then proceeded to tell me while holding the door open that she was not going to take me because I was being rude. Since when is asking a question being rude. She was clearly unapproachable and rude by saying everything out loud so everyone could take part in the conversation .She had that one really backwards.

I then asked for her name she would not turn around or answer. I asked again nothing.

I left that lab corp and went to the lab corp on Baltimore Pike in Springfield.

I checked in and waited. After I was called back waiting for the tech to call next I was in the back waiting to have my blood drawn. Your tech. from where I had just left in Glenolden (who would not tell me her name) called the desk girl at the one I was at in Springfield and told her the whole story of what happened to her? Really!

I had to laugh inside of myself ., I sat there and could here everything because she was repeating it out loud. I knew it was me they were discussing because the desk girl was repeating it all out loud.

Now I don't know what kind of operation Lab Corp is running. But It seems more like a 3 ring circus.

I am so tired of dealing with Lab Corp.s personnel I actually dread needing to go there. Is that really how you want your patients to feel entering them.

If I had a choice of where to go for my lab work trust me it would never be a Lab Corp. Since its the only place I can go due to my Ins. Provider I have no choice.

I do expect a response from Lab Corp. and to address this situation.

If I do not hear back from Lab. Corp, I will go higher up the ladder within the organization and as well to Social Media.
This review was chosen algorithmically as the most valued customer feedback.
Windrose Family Medicine-Lab Work April 25th 8:00 am Lab work done for Dr. BiJoy Mukherjee. The Lady that performed the blood work was a black Female height between 5'5 or so weight 180-200 that's guessing large size lady. When you insurted the needle and the tube to it I felt a painful and burning irritation in my vains which I had never experienced...
Read full review
This review was chosen algorithmically as the most valued customer feedback.
I was just at your Gambrills location (April 28, 2022) and was told I have to wear a mask or I couldn't get service. I had checked LabCorps website prior to my visit and saw NO rule or indication a mask was required. And since Maryland has NO mask mandate anymore I did not have a mask with me. I asked the clerk if they had a mask I could use and was told...
Read full review
LabCorp
-
Workers not doing their job
I feel like they were discriminating against me I was there my doctor sent electronic prescription over nobody could find it and then the next person same as me went up they couldn't find those either and then another person went up they found theirs real fast I just think they didn't want to help American white person first they took all the people of color first and are very nice to them but not me and other people thank you
Desired outcome: Change the way your workers are
LabCorp
-
Unprofessional service
4/18/22-The lab opens at 8amCST. I was the first client inline. The employee approaches at 7:57am with six clients inline and not one word (no good morning or anything!).

At 8am, I entered and attempted to check-in. I selected to review my insurance because of how it was listed.

As the other clients check-in, I stand at the counter to state I need to "really" use the restroom, so can I begin and give my urine specimen.

No, please have a seat, I'm not ready. I have to turn on my computer.

At approx. 8:08am she calls the second client! He and I both state, that I am actually the first to check in.

She states, he is registered first.

She proceeds with him and completes his procedure. She still has me waiting and when I ask, she states it shows I have to verify insurance. She never takes my insurance card.
Desired outcome: Counsel Rita on the importance of arriving early enough to be ready to go! People are fasting and need to provide specimens. She could have assisted me first based on what I and the next client shared. She wasn't even willing.
LabCorp
-
Labs
I came to labcorp in weston fl for preemoyment labs. The personnel refused to serve me bc i didnt have a mask and refused to supply one despite a box of masks on the desk. The employees claimed they were not allowed to provide masks. Medical facilities have all always been required to provide masks upon request. Even before covid. Desantis signed the keep florida free act which requires facilities to provide PPE if they have a mask policy.

Labcorp employees broke multiple laws by refusing to see me.
Desired outcome: Front desk employees from 3/31/2022 @13:30 to be fired
LabCorp
-
Injury during Blood drawing procedure
On November 3rd, 2021 I've had my annual medical check-up for which I was sent by my primary care doctor to get blood drawn and tested at the LabCorp office located at 8401 Medical Plaza Dive, #140, Charlotte, NC 28262. I have easily accesible veins on both my arms, but this time the needle puncture felt very painful. As I expected, a large, painful bruise formed on my arm at the stab site, which not only felt painful, but also swollen. As I have good veins, I have never experienced such trauma from blood drawing before. The bruise and swelling only got bigger the following days and lasted for two weeks. I was very angry and frustrated with this incident, as obviously the person who performed the procedure was absolutely not qualified to do it. Nevertheless, I decided not to complain and endager that person's job - that was until I got billed for this! I received the first invoice in January 2022 and then I called the the phone number on the invoice. I asked to talk to a manager and I was told no manager was available, but if I left my contact info, one would call me back. That never happened, so after a few days I called again. I got the same answer, no manager was available. I told the person on the phone to make a note on my account about what happened during my laboratory visit and told her I will not pay for such a service. I asked that a manager be informed about it and if they needed more details, I would be available any time. Since then I have just received two more invoices desperately asking for payment. I consider this company not only liable for harming patients, but also for harrasing them about payments for their substandard services, when they are not willing to take even a few minutes to discuss the issues. I think Labcorp should be prosecuted for hiring and using people not qualified and trained in performing medical procedures and I request indemnification for being injured during a medical procedure performed by their personnel.
Desired outcome: Cancellation of Invoice 95881291 and $1,000 indemnification for being injured during a medical procedure performed by their personnel.
LabCorp
-
Patient billing incorrect
March 18, 2022 I received a bill/invoice 16938904

It is for several tests performed on 10/06/2021

All but one test is accepted as covered by Medicare. So they know I am on Medicare.

One test was denied payment by Medicare due to the time between tests not being long enough.

The problem is that Labcorp is charging me for the retail charge of the test.

Labcorp accepts Medicare coverage as full payment so the bill should be for the Medicare assigned coverage price.

They don't indicate what the Medicare covered price is, so I don't know the correct remittance to send.

I will pay the bill as soon as I get a corrected invoice.

What do I need to do to get a corrected invoice?
Desired outcome: Send me a corrected invoice with the Medicare assigned price for the test that was denied payment.
LabCorp
-
labcorp hours
I live in Lakewood NJ. My primary care physician practices at CHEMED. which is a LABCORPS location however the labcorps lab at CHEMED only processes scripts from CHEMED doctors.

This is a pain in the neck for several reasons. 1) I teach and the other labcorps locations in lakewood are closed by mid after noon 2 -3 pm. So I have to go to the hospital for lab work which is not a labcorps location which brings me to my second point. 2) I then have to get the results which is not automatically sent to me and send them to my primary care physician so that he has a complete record of my medical history.

I do not know why the labcorps location at CHEMED is not allowed to process scripts from other doctors at least for CHEMED patients. CHEMED does not have a cardiologist, a urologist, an ENT specialist, a nephrologist, an infectious disease specialist all of whom I have used this year,all of whom required bloodwork and all of whom I had to go elsewhere to have the bloodwork done. Please reexamine your policy vis a vis labcorps at chemed
Desired outcome: Labcorps location at CHEMED Lakewood NJ should be allowed to process scripts from other doctors at least for CHEMED patients at least after 2 pm when other locations are closed
LabCorp
-
LabCorp
Turned me away for tests with a doctor's order because she did not want to take the time and enter the tests. She stated she turns people away all day for the same thing. Was not busy. I was the only customer there on 2/21/22 @ 205 First Executive Avenue St. Peters MO 63376. Went down the street at another LabCorp location and was able to have this done no problem!
Desired outcome: Worker at location needs to have management
This review was chosen algorithmically as the most valued customer feedback.
My wife went to Lab Corp for blood test and a stool evaluation. She came home with a bunch of vials and/or bottles and instruction about the feces samples needed. All instructions were followed and her identification papers were inside the bag! I, her husband, went to Lab Corp this afternoon to drop of the specimens. The lady behind the counter would not...
Read full review
This review was chosen algorithmically as the most valued customer feedback.
The new person working at the King street location in Bellingham is unqualified to be there! My appointment was at 8:30, and even though no one else was there I didn't get checked in until 8:50. The person was so clueless on the computer system that she couldn't even check me in properly. I left, because I do not trust someone like that to take my blood. Why is she there completely alone?
Read full review
LabCorp
-
Why so many offices are temporary closed in my area
Why are so many locations in my area Lake Worth Florida, LabCorp

6169 S Jog Rd Ste A13, Lake Worth · (561) 439-1747 temporary closed, I have been going to the office on Jog rd. Florida for years and also so many others LabCorp's in my area, will they reopen soon or is it you can't get help or due to covid? I Received this email from LabCorp and still no response,

Thank you for contacting us!

Our trained customer service professionals have successfully received your message. We will use the information you provided to connect you with the best person on our team to address what you need.

Please save this email confirmation number.

Confirmation #: Patient Portal Inquiry-01112022-1592094

Submitted on Tue, 01/11/2022 - 14:58
LabCorp
-
Staffing management
The managers who have responsibility to ensure the various Labcorp faciliies are properly staffed are failing their job miserably. The gal who draws the blood is wonderful at the Enumlaw, WA, lab. But she cannot handle the workload. She cannot handle the front desk, draw blood, and prepare the blood for shipping when there are so many people waiting to be helped.
Today I had an appointment at 8 am. There were 12 people waiting by 8:15 a.m., and the lab opened at 7 a.m. This lab needs two to draw blood and prepare it, and one to work the front desk. Don't the supervisors look at the sign-in statistics to determine manning levels? Why open at 7 a.m., if mgmt is not going to pay staff to be there to handle the workload. The one girl who draws my blood every month is wonderful; she can find a vein painlessly. But she is not SUPER WOMAN. Managers, earn your pay, make sure there are enough staff there to handle the traffic. I am a lawyer, I don't make complaints usually, but this situation deserves attention, especially since Labcorp has been bought out.
Desired outcome: Increase staff at Enumclaw, WA Labcorp
This review was chosen algorithmically as the most valued customer feedback.
I went to my local labcorp, same one i've been going to for years. Upon checkin I was notified at the kiosk that I had a past due bill, and declined payment at that time due to low funds. Upon calling my name for the order the receptionist informed me she would not be able to serve me if I couldn't pay her at least $60, I informed her I had no extra cash at...
Read full review
This review was chosen algorithmically as the most valued customer feedback.
Went to Labcorp on Sunrise way in Palm Springs, California. I fasted for 12 hours and they took about 10 vials of blood as my doctor required many tests. After 2 weeks of no results, I went back to the lab to inquire about my results... They have lost the blood and I'm not even in the system as having been there. No apologies, no nothing. How can they lose...
Read full review
LabCorp
-
Rude Phone service
Was calling to ask about my bill payment and told the operator that my insurance company didn't take the claim. The lady served me was extremely rude and yelled at me when I couldn't find the information she asked and when I asked her to repeat.

The most terrible experience ever had. Well I guess they don't even care since it is not easy to find people willing to work as operators now.
We are here to help
16 years' experience in successful complaint resolution
Each complaint is handled individually by highly qualified experts
Honest and unbiased reviews
Last but not least, all our services are absolutely free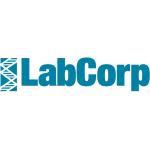 LabCorp contacts