LabCorp
-
Lab Work 10/14/21
Truly a horrible organization. I had an appointment scheduled for blood work, and the night before I'm scheduled to go in, I receive a call saying my lab location was closed due to an emergency. Ok, I understand. These things happen, but they said my appointment time would be transferred to another site. I tried to confirm this by phone, but no one ever picked up or returned my message. I went to the new site, which was considerably farther away, and it was closed. I then went to a different site, and they were supposedly out to lunch, but would return by 12:30. The time was 1PM. I waited like an idiot for another half hour and left.
Desired outcome: Get your s**t together
LabCorp
-
Labcorp at king Of Prussia Pennsylvania
My wife was at the facility today at Monday 10/11/2021 at 10 am for drug test
Beverly the employee there was very unprofessional and rude, she asked my wife to take of here sweetshirt she is wearing and my wife explained that she can't for religious reasons, she insisted in making her take her shirt off and made her walk outside the room to sign papers, that was very humiliating
I tried to reach Becky the supervisor for the lab many times but got no response
Desired outcome: Apologize
LabCorp
-
Customer service
1. Check in is disorganized
2. Check in lady is rude
3. People are all over In the outside of the office. When they call your name Un able to hear.
4. You give you cell number upon check in and they don't text you.
5. This has happened in previous visit.
6. Check in machines not work, when advising receptionist she didn't seem to care weather they did or not. It took several of us patients to complain before she got up to check it out.
LabCorp
-
On routine lab tests
I am on a very serious CANCER treatment requiring weekly lab tests. I have had 4 sessions with Lab Corp. 2 of them were not complete and I had to go elsewhere to get them done. My situation is Life Threatening and I cannot have my infusion without the Dr. s ok. I have had to postpone two of these infusions because of incomplete lab tests and a very bad technician sticking me so many times that I could not use that arm for 6 weeks. You should not charge my ins. for these mistakes and I will let you know what my future is without the my infusions. I am seeing my Dr. soon and will discuss this again. I expect a
LabCorp
-
COVID uvaxxed employee
LAB CORP location - 675 Camino de los Mares San Clemente, CA

After the person took my blood, she was complaining that if she doesn't get her test results today, she cannot go to work tomorrow, Friday. She then proudly proclaimed that she has not received the COVID vax and will neve get one.

I would like to know the vax status of a health care worker so I can make other arrangements. At least have a button on their scrubs that indicates they are not vaccinated.
Desired outcome: Employees be vaccinated
This review was chosen algorithmically as the most valued customer feedback.
On 9/22/2021 at approximately 2 pm I went to Walgreen's on Hoosick St. in Troy, NY 12180. I was called in, no greeting except a demand to put on a mask - not in a friendly way; she appeared to be in a bad mood? Name :Heather-no ID tag. Nothing else, except "sit there" was said; I was not asked for my full name or date of birth. Then she said "sign here"-I...
Read full review of LabCorp
LabCorp
-
Discriminatory treatment with intent to harm body and medical service
On 7/6/21
I went to my liver Dr. office Karen Cesario (over 12 yrs as a patient)
for blood work to be drawn for an MRI scheduling out of town. This scheduling took over 6 months to execute. The purpose of this MRI was a critical determination to see if my liver lesions had blood flood which points to cancer of the liver. The purpose of the blood draw was for the MRI appointment out of town. This of course is extremely distressing to me.
As I stood by The Lab core drawer, (White female) office, holding my cane to prop me up and in severe body pain as she was talking to a new office member of Dr. Cesaio, about their recreation plans.

The lab core lady looked at me with contempt and disdain, and demand "How did you get in here! I was baffled and taken aback and didn't know what she was referring to.

Once again the Lab core lady, proceed with more disdain and stated "you are not supposed to be here. She pulled her paper out and called the name of Allen. I replied My name is Eliane, not Allen, it is an ethnic Spanish name, and most people who are not from Colorado or not bilingual cant pronounce it correctly, my name is not Allen. WHATEVER was her next statement to me.
The lab core person became enranged.
she was swearing under her breath and stuck me so hard and ignored the butterfly hand request I made.

Photo of the arm with blood bruise forthcoming.

The lab core woman cause harm with derogatory, she contacted my Dr. Cesario and had me removed from care at a very serious critical condition which is life-threatening.

I greatly appreciate any information you can provide in this matter.

Eliane Martinez (Native American, hispanic fully disabled 64 yr old female)
719 213- 7958
Desired outcome: Restitiution and resumed urgent care
LabCorp
-
Employee behavior, luck of customer service skills / relations, unethical behavior
I'd like to share my experience of visiting one of LabCorp. Facility located at 775 Park Avenue, Ste. # 350, Huntington, NY 11743.

I came into this facility to get blood work for a procedure that needs to be done in the hospital based on my heart condition.

When I walked in, nobody was there at the front desk. I waited for 5-6 minutes and said "is anybody there", and the response was "wait, I am busy". I still wait for a few more minutes. Then the worker of this facility came up and told me "I am all alone!" in a very high aggressive note.

I replied "How do I know if you are alone or not, I just need to take a blood test". Her response was "I am done with it!" She turned around and walked away.

I kept waiting and when she came back again I asked her "how can I take a blood test?". She yelled that I have to register first. I couldn't stand it and walked away from the office. I hear her giggling and laughing very loudly and making fun jokes about me. I heard it all, I came back and asked her name, she said "Terry", I asked for her last name - she refused and covered her badge by hand, I asked her about her license # and she refused again. All this time she was not talking normally, she literally yelled.

Long story short, this person "Terry" has the most unprofessional and ugly customer service approach to patients ever experienced. I don't know who hired her but I believe it was a mistake. I believe that medical people should be more polite, professional and caring.

I will never come back to this facility and will let everybody around me know how patients are treated over there.

I hope this very facility will go out of business because, I'm sure, there are people like me with similar experience.
LabCorp
-
getting physical tests
I waited for an hour before being taken in when I went up to the window to tell them that I had been there an hour, I was asked if I had signed in, I said yes an hour ago, Then I was asked how the doctor had sent in the test . Said I did not know. The Nurse then went ballistic on me yelled I should know better that I needed to know, Never had that happen before . I was furious so I left without the test and will never return to that Lab Corp again,
Desired outcome: Do not want other people to go through what I went through with a nurse
LabCorp
-
Front Desk Staff
Went to Labcorp in Redlands Ca located on Terracina Blvd with an online appointment that had been made. I am also Certified deaf ( this will make sense later) Upon arrival I went to kiosk, signed in and then approached desk area with paperwork orders. The AA female that was at the desk was rude, loud and appeared to be very angry.? I was asked if I had signed in and I said yes, I started to give her paperwork and she stated rudely something like hold on with an attitude, I couldnt hear her well, as my hearing aide is in repair and I am deaf in other ear, so I went and sat down. Apparently when I went to sit down, this indivual made a nasty comment behind my back as another client told me she HEARD her give attitude towards ME. She (staff) then called my name out, not by first name but hasssed up my last name, intentionaly I believe, as she needed a verbal punching bag appearingly. At any rate I walked up to window where I told her the correct way to pronounce my last name, at that point she loudly made this comment in front of everyone behind and in the waiting area heard this I dont why you are so rude, I told her nobody is being rude and went and sat down, I noticed a lot of eye rolling from others behind the desk area. Nice addition.
Finally I was told to go to room #2 I did and sat down, humilated and angry. I was then approached by Sonia who stated she was the site supervisor after I asked to speak to one, I told her what a rude front deskstaff she had and they lacked interfacing skill sets. I told her I was calling corporate AND filing complaint regardless, as this has been an ongoing issue at this site location for YEARS! I just never filed a complaint before. Now I am. Sonia tried to clean up her inept staff members action but that is not going to happen today, I had my labs done and told Sonia I would not be coming back to Labcorp and plan on telling my primary why and requesting Quest instead also calling insurance company to tell them I need to go to Quest NOT Labcorp. Looked up reviews and appears this is an ongoing issues that never gets addressed apparently, as it appears to continue. I do not expect a resolution, as I can see from this site that they do not resolve anything, it is over as I will not be going back, but a non bias supervisor needs to do a real quality control check at this location. I did not call their corporate office as I feel that they will be dismissive. Thank you. That is all.
Desired outcome: Nothing, not expecting one from Labcorp, nor any actions taken
LabCorp
-
Driver
I have a complaint for a driver that lab Corp has
Working for them, they were driving a silver Chevy equinox with license plates of IL BL82715 the person was driving reckless to the point the person could of caused a accident just because they were being so inpatient because of a Semi driver was slowing traffic down they should have not Speeded pass me or others just to pass I could have crashed into that person I'm upset that a person would have done that especially since the semi was turning and I was driving so the driver thought it was ok to pass me and 2 others but when they notice cars coming from the opposite side they rushed in front of me. That would of been a horrible accident please talk to your drivers and please do something to this driver for doing reckless driving.They shouldn't be driving for labCorp
LabCorp
-
Billing incorrect
My blood was drawn in my doctors office. The lady asked for a credit card to charge me what they thought insurance wouldn't cover before drawing blood. I agreed to the upfront charges. I paid 88.44 and later recieved an invoice for another 143.56 that they said the insurance wouldn't cover. I don't feel like IO should be responsible for this since we had an upfront agreement or I wouldn't have had the blood drawn. Feel like they are not an honest company. I will not be paying this.
Desired outcome: Bill to be written off as it has been previously for charges not covered when I've paid up front.
LabCorp
-
Received bill for the date there is no test performed
Dear Sir,

I am receiving collection notice of $851.36 for the test which did not performed .

Please refer to information below :-
Invoice : 04333765
Due Amount : 851.36
Date of Service: 04/30/2021
Test Requested by : Dr. Jeffery Rosensweig

There were no test performed on Apr 30, 2021 . Not sure why I am receiving a bill for the date when there is no test performed .

Please look into it ASAP
Desired outcome: Bill should be cancelled
LabCorp
-
Customer Service
At the Morell Avenue location in Philadelphia. This morning I was at the location for my appointment and one of the girls at the front desk was very rude. She told me did you bring any paperwork and didn't explain to me anything else ". She told me to go somewhere else the computer was down and she could have explained to me in a nice way what else I was supposed to do instead she was confrontational and told me to leave. The other girls tried to rectify the situation but she was very mean and rude to me. That was the worst experience in my life. I wouldn't anyone to have to go through that experience.
LabCorp
-
Billing
Keep track of your billing and all receipts and paperwork. They will over Bill you, and try to collect through a third party collection. I have to file legal action because I have proof but they denied the payment happened. My FSA, also wants to file fraud charges agents them. Don't go there. It's a scam. I will never go there or any company associated with them.
This review was chosen algorithmically as the most valued customer feedback.
Hello. I had a scheduled appointment for a quick urinalysis at the Labcore located at: 2183 Galloway Rd, Suite 6, Bensalem, PA 267-332-0641 today. Aug. 9, 2021. I didn't have to wait long which was nice; however, the script for a urinalysis was supposed to be in the system or was faxed. The tall man said it wasn't there and proceeded to be very rude and...
Read full review of LabCorp
This review was chosen algorithmically as the most valued customer feedback.
I am an otr cdl-a professional truck driver who has been in dispute with labcorp since february 2021 in regards to a positive drug test in question. There has been more than one attempt by letter of submission on my behalf from my legal office regarding resolution with this matter. I have yet to receive an acknowledgement by labcorp that the matter is being...
Read full review of LabCorp
This review was chosen algorithmically as the most valued customer feedback.
1. Inspite of having appointment the reception people sent who ever came first I had to wait more than 30 mins in 100 N tustin Labcorp location CA 92780 2. After I mentioned the nurse to be gentle she inserted the whole needle which hurted me whole day i couldnt function that day 3. After all these incidences I complained and I havent got my result its been 6 days after I called my doctor my doctor said they did wrong results
Read full review of LabCorp
This review was chosen algorithmically as the most valued customer feedback.
I have been using legal cbd and Delta 8 for some time now as it is legal in this state without medical card! I know there are tests to differentiate between legal Delta 8 products and illegal Delta 9. I do not have Delta 9 in my system! So I have contacted the attorney's who handled some previous lawsuits against LabCorp and quest. They are currently...
Read full review of LabCorp
LabCorp
-
LabCorp lab results
Blood drawn on july 26. They told me they have a hold on my results. I asked why they would not say. I asked when are they going to be released they told me the 4th. I'm very upset as it has been the SEVEN DAYS and your site says 4 days for pathology. This was a simple CA 19-9 marker test that means nothing by itself even. What is the problem and why am I unable to get my property?
Back in June 21 the results were online in 2 days!
Desired outcome: Test results ASAP
We are here to help
16 years' experience in successful complaint resolution
Each complaint is handled individually by highly qualified experts
Honest and unbiased reviews
Last but not least, all our services are absolutely free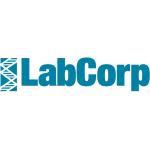 LabCorp contacts