Quest Diagnostics complaints
360
Quest Diagnostics
-
Driver on road almost ran into us in US-101
My boyfriend and I were headed to Monterey today when the Quest Diagnostics vehicle veered aggressively into the far left lane from the middle right lane with no turn signal, no warning. Barely missed the front end of our car in their hurry to get wherever it was they were going. I also noticed it looked like they had a paper map or something similarly sized spread across the steering wheel so definitely not driving safely or paying attention.

Vehicle ID 48036

License Number 88425MZ
Desired outcome: Please make sure safety is a priority. Your people can't do their job if they're dead or in jail for killing someone with their reckless driving.
Quest Diagnostics
-
Drug testing turnaround time
I had a drug test that was done on may 5, 2022, quest received the lab of 5/6/2022, it is now 5/13/2022 and the drug test is not completed and I am scheduled to start a nursing assignment on 5/16:2022 however I can't work without my drug screen. I have called multiple times, the same answer it's pending, everyday. This is unacceptable, from my understanding quest diagnostic has held up a lot of nursing positions due to their delay of being efficient with drug screenings. Urine, and why urine sitting out for 7-10 days

This is ridiculous and unprofessional, there is a nursing shortage but guess what we still have to take care of our patients,
Desired outcome: Drug screening test needs to be completed Today
This review was chosen algorithmically as the most valued customer feedback.
I made an appointment I was 5 min late too. I went in and had to wait behind the person trying to use the check in kiosk for over 10 min. So quest canceled my appointment even with two workers and two patients. I have used other labs for the last two years and don't plan on returning to quest. Some of us have medical reasons where we have to do regular...
Read full review
Quest Diagnostics
-
Inaccurate Blood results
Hello, my name is ******** ******. I received inaccurate lab results from Quest diagnostics on 4/19/22. Immediately once I saw Quest Diagnostic results, I went to another lab and retested for the incurable "infection" they claimed I had.

I received my lab results from the other clinic within the same week, which show that I have immunity and do not have an infection of what Quest Diagnostics claims.

For the time being I suffered a lot in my mind scared that I had an UNCURABLE infection thanks to the negligence of Quest Diagnostics. I am very unhappy with Quest Dianostics and will not recommend their services.
Desired outcome: A refund of every payment I've made to Quest Diagnostics.
Quest Diagnostics
-
Phlembotomist: Pamela Suzanne Antonio
This has been the lab for myself and my family for awhile but after my experience yesterday I cannot recommend this location to anyone. I had a scheduled appointment for 7am, the building did not even unlock its doors until 7am and by then there was a group of us including the employees waiting to get in. After 15-20 minutes of waiting, I was called back after some people with later appointment times. None of this really bothered me until the phlebotomist, named Pamela Antonio, hurried into the room, did not take the time to introduce herself or ask me questions. She did not take the time to check which arm may have the easier vein access and proceeded to jab straight through my basilic vein. It was so painful I knew Pamela went through the vein. I soon developed a large hematoma at the site which is well over 3 inches in diameter. I was very hydrated, drinking 50oz of water the night before, additional 16 through the night, and another 16 before I arrived. The technician, Pamela Antonio, just didn't care to take the time to do her job correctly, I have never had anyone so negligent try to take a blood sample. There are plenty of other labs and locations-go someplace else unless you want to be butchered.

Pamela Antonio's Issuing authority:

California Department of Public Health

Credential ID: CPT00070638
This review was chosen algorithmically as the most valued customer feedback.
I made an appointment (online) for lab work at 800 Riverwood Ct, Conroe, TX 77304 936-203-1372 and printed out the confirmation LKJSMT with that information on it. When I received an email a couple of days before the appointment for 4/20/2022, the address listed was 690 S. Loop W, Conroe, TX 77304 936-206-0446. I tried several times, in vain, to contact...
Read full review
Quest Diagnostics
-
Paid my bill 3/1/22 still calling me on 4/18/22
I paid my bill on March 1st, 2022

i am still getting emails about this small balance as of April 18th 2022

I have called 4 times.

My HSA paid this bill.

These people could not find their ass with both hands.

I sent them proof of payment.

These incompetent assholes cannot locate the payment which was mailed to them by my HSA on March 1st, 2022.

These stupid assholes keep emailing me about this.
Desired outcome: find the payment and stop emailing me. kathleen karcher862-220-9557
This review was chosen algorithmically as the most valued customer feedback.
I went to your Southington location at 360 North Main Street today at 12:45 PM to get simple blood work drawn. The technician's name was Vivian. I go there often and I've never seen her at that location before. I had to fast for my appointment and she attempted to draw the blood out of my right arm she poked me twice with the needle lightly in the wrong...
Read full review
Quest Diagnostics
-
False charges billed.
I had made an appointment at Quest. I went to the appointment early. Waited more than an hour past my scheduled appointment. My name was on the TV screen to be seen, when suddenly my name disappeared. I asked what happened and the single employee there that day said to me "I am the only person working, I am all alone today." The waiting room was full. I walked out.

Now I receive a fraudulent bill for $40.00 with no reason whatsoever given for the bill.

The bill says for "Laboratory Testing"

It also mentions trying to bill my insurance company.
Desired outcome: An explanation why they are trying to scam people out of their money/
Quest Diagnostics
-
Women drawing blood made a mess and was rude
Went to draw my blood work and the woman that helped me was extremely rude and made a mess. She never gave me a band aid only a small swab that fell. And she told me to leave. My arm was all a mess and it spilled on my pants, shirt and phone. I used the mask I was provided to help me stop my blood. Why do you allow this person to work their and treat customers this way?
This review was chosen algorithmically as the most valued customer feedback.
I want to file a complaint, I was denied service because I cant wear a mask, I asked for paper work where it states a patient has to wear a mask to receive and they could not provide, they are rude, stressed, more worried about people wearing masks than doing their jobs, there is no law for masks, they are not mandatory to receive treatment, there are no...
Read full review
This review was chosen algorithmically as the most valued customer feedback.
This complaint concerns a 12:10 PM appointment for a routine blood draw on Thursday, 31 March 2022, at the Quest Office on Ryant Blvd. in Sebring, Fl. The office was very busy at that time, and I was called back by a technician 30 minutes after my appointment time. Being a retired health professional, I understand this sometimes happens on a busy day. The...
Read full review
Quest Diagnostics
-
Lab work sabotage/ unethical practice
I got my blood drawn on March 3rd. After venting frustration about the results taking a long time to be posted and possibly having to reschedule my follow-up appt with my rheumatologist to someone I know who is a medical professional they told me that my blood may no longer be stable and need to be drawn again. The tests of crucial importance being the carried RF tests and anti-CCP test which I have tested positive for a few times in the past prior to my Hashimoto's diagnosis and I felt it important to revisit since my thyroiditis treatment hasn't resolved my persistent and debilitating joint pain. I called quest and was told that my blood was received by the lab on the 4th and that while most of my tests were already completed the ones pertaining to varied RF and anti-CCP we're not done. I asked about stability and they said that the blood was frozen on the 11th, 8 days after blood was drawn and for those tests room temp stability is only 7 days. By the time of that call the blood had been frozen for 14 days and freezing stability is only 14 days so I demanded to know why they weren't doing my test and requested redraw if delayed any longer. They said that the blood was removed for testing and the results would be posted the next day being Friday. It wasn't posted Friday, Saturday, Sunday and when I called Monday I was told they hadn't done the test yet and when at my follow said we'd wait on it. We'll I check online and rather than admitting to fault and classifying the specimen as unstable they LIED and said they were duplicate tests. I have no fair in the integrity of the work up done in it's entirety and demand redraw of the full work up at no cost.
Desired outcome: I demand a redraw of the full work up at no cost and for the tests to be done at a different lab by different personnel.
This review was chosen algorithmically as the most valued customer feedback.
I was skipped when it was my turn for my blood draw, my name came off the screen and 2 other patients were called back before me. When I signed in I put the option to text me when ready due to me working in the building and it was more convenient and it has never been an issue before. When I asked the employee why I was skipped "Emily" she was very rude...
Read full review
This review was chosen algorithmically as the most valued customer feedback.
This happened at Quest on West Tropical in Las Vegas, NV on 3/22/22 at approximately 10:00 am. The one lady working the front desk (sitting to the left when you face the desk) was extremely rude to two patients while I was in the waiting area. She practically yelled at one lady telling her she needed a second opinion instead of just helping her with her...
Read full review
Quest Diagnostics
-
Lab work
My minor age daughter had an appointment at the 1505 County Road 220 Orange Park, FL 32003 location today at 1140am. We arrived at the location via GPS but it was a Walmart store. I did not know the Quest was in the Walmart and did not see a sign for it so I drove around for a bit. I tried to call the location to ask for directions and to say I would be late. I got an automated message with no seeming way to speak to a person. I did hear, on the automated machine that the location is inside the Walmart. As we walked up to the store front there was a sign by the door that was about 2.5 ft. tall. Needless to say, we were late. I drove 35 minutes to get to the location because it is very difficult to get an appointment at a Quest near my home. As I waited behind a man, to check in, a woman came out and asked if we all had appointments. I said we did but we were late because I could not find the location. She said, since my time had passed I could not check in and would need to make another appointment. (both people who were there waiting left because they did not have an appointment) I explained that I could not find the location. I said, there is no sign. She said there is a sign by the front door. I walked out then went back and asked if there was anyway she could draw the bloodwork. She said no. I said I wanted to file a complaint. She went to find a card. When she came back she told me about a Quest nearby that did take walk-ins. We went there and had the bloodwork done. I would request that better signage be put outside of the Walmart. I can't imagine that I am the only person who had trouble finding the location. And maybe change the policy that if one is late, even by a minute, to an appointment, the appointment is cancelled.
Desired outcome: I want someone to know about this situation and for a better sign at this location. Also, for grace when a person can't find the place and is a few minutes late.
Quest Diagnostics
-
Rude lab manager named Jodi at your Englewood Florida location
On March 14, 2022 I arrived at 10:15 am for my scheduled lab appointment at 10:30 am. A elderly customer/patient arrived around 10:25 am and approached the lab window. She told Jodi, the lab manager, that her doctor sent her in for lab work because she was having surgery tomorrow, March 15th. Jodi told her, very rudely and matter of fact, they were very busy two people called out and there was three phlebotomist left and one of them was going to lunch. The lady then said well I will come back later after lunch, with that Jodi said corporate told her not to take any more walk in patients and she could send her to another quest to have the lab work done. The lady proceeded to leave the lab when I stopped her as she walked by to tell her how sorry I was that she was treated that way and there was no excuse for the way the phlebotomist treated her. I also told her that I managed a phlebotomy team and outpatient draw stations at RI Hospital for over 30 years and would never allow a employee to treat a patient like that. They would either get corrective action or fired for this behavior. I told the lady she could go down the street to International Laboratory they take walk-in patients. She told me her doctor sent the lab orders to Quest and needed the paperwork. I then went with the lady back to the window and Jodi ignored us for a few minutes as she was processing a patient. When Jodi looked up she then said I heard everything you said and this is not how we run our lab. I said this lady needs her paperwork to take it to another lab. She said to me didn't you hear me I offered for her to go to another quest lab. I did not want to engage anymore with Jodi just wanted her to help this poor lady who could tell was visibly upset not only by Jodi rudeness but worrying about her surgery tomorrow. Jodi told the lady to have a seat.

Jodi called me in for processing. She started to engage me, once again, to talk about the conversation and I then asked her name as I could not believe she was still trying to get into a confrontation with me. She asked me for my lab slip as I handed it to her she snatched it out of my hand, which I then said to her there is no reason to pull that out of my hand. She then told me she was the lab manager which shocked me with the behavior she showed. When viewing my lab slip she asked if I had written on the lab slip to send a copy to my primary care doctor back home in RI and I said yes. She told me I could not do that with that I told her I always do that and it was never a problem before.

Courtesy goes a long way and this employee needs retraining on the way to treat customers. Even though she might be frustrated that she was short staffed there is no need to announce that to everyone in the lab waiting area.

My only regret is that I did not record her interaction with us so you could hear her in action. There was also another young girl waiting for lab work with her mother who walked out after she heard the way Jodi spoke to both of us. Mom said to us how rude and took her daughter and left without having her daughters blood work done. You could follow up with her as I know she checked in before 10:30 am on the kiosk.
Desired outcome: Corrective action retraining on respect and courtesy for all patients. I would appreciate an apology and follow up from Quest after speaking to Jodi
Quest Diagnostics
-
Bill 6 months later
Today 3/12/2022 I received a text message from quest diagnostics

"Hi, VIOLA. For your convenience, Quest Diagnostics is contacting you with the mobile phone number you provided so you can review your account and pay your bill online. Please click here to begin: https://mydocbill.com/?u=1628739048. For billing questions, chat with a representative during business hours using the link or call our 24/7 automated phone attendant at 1-866-254-3859. Please reply STOP to discontinue text messages regarding your bills from Quest Diagnostics, and to receive a paper statement."

When I followed the link it shows me a bill for a service I did receive from September 3. 2021for over $500. after looking through all my EOBs I found the one from my health insurance a d it says: patients owes$0!

Can they bill me this late? I never received a bill or anything else other than the text message today. Please help!

Thank you
Quest Diagnostics
-
Unprofessional Lab Technician
I went in for a glucose test on Thursday March 10, 2022 at 10am in Florence, Oregon. The technician called me back, didn't say a word & just started typing on the computer. Which was fine. The problem started when she asked me about the required glucose beverage I was suppose to take for the test. I then informed her that my doctors office gave me the glucose beverage 2 days prior, gave me directions on taking it & told me to come to the lab for bloodwork when I had time. So I took the beverage at 9:15am on Thursday, checked into the lab at 10 & was sitting in the chair at 10:10 for a blood draw. I'm not sure she understood what I said because she looked confused & told me "that's not how we do it here". I then said "that's what they told me". She then snapped at me & very rudely said "who is they!". I then told her "my doctors office". I said it quite sternly as I was quite upset she was talking to me so rudely when I was nothing but patient & nice to her. She then said she needed to go speak with her supervisor & left. She then came back with even more attitude & said "please don't get irritated with me!". I said "you were the one who snapped at me". She then interrupted me mid sentence & told me "I'm gonna have another technician take your blood". I said "That would be great!" Her attitude was completely uncalled for & totally unprofessional! I didn't catch her name but she was approximately 5ft, caucasian, dyed mid-length blonde hair pulled back in a low ponytail & looked in her 50's. This technician should not be dealing with patients. She is a very condescending person with an ugly attitude.
Desired outcome: I would like her to be reprimanded & I want a formal apology from her. The way I was treated was absolutely ridiculous. Especially when I was being nice to her. I would appreciate a response about this whole incident. Thank you.
Quest Diagnostics
-
Waiting room in Quest Mcmurray Pa 2/24 at 9am
There were 3 men having an argument about politics. The one man left there were 2 men discussing politics. They were busy talking about all of their guns and ammunition that they had. The one man left, and they said they would blow him away and not think twice. This type of conversation happened for about 15 minutes. They were making racist and derogatory remarks during this time. I wanted to call the police but there is just one large room. IT was such a disturbing situation that it has upset me thinking about the abhorrent behavior of these people. I only wish there is some response that I could get from you. I would hope that there is a way to not over schedule or have people waiting. I know that staffing is always an issue. The person taking my blood was pleasant and professional.
Desired outcome: I would like to hear from someone in your department with a solution.
We are here to help
16 years' experience in successful complaint resolution
Each complaint is handled individually by highly qualified experts
Honest and unbiased reviews
Last but not least, all our services are absolutely free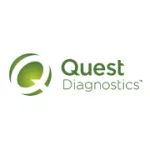 Quest Diagnostics contacts