Quest Diagnostics complaints
472
Newest Quest Diagnostics reviews & complaints
Avoid Sarah
2600 Oxnard Quest. There is a large, very unpleasant, heavy-handed rood, nurse named Sarah and I advise everyone to avoid having to be under her needle. I'm a compassionate person and I'm sorry she doesn't have plans for her birthday or Thanksgiving but it's like she took that out on me and left my arm completely swollen and hurting, still over 7hrs later.For one vial of blood. Mind you two days prior. I had to give six tubes of blood which was taken by a wonderful, kind, sweet nurse named Jessica. Blood makes me crazy and I let both nurses now prior to my injection. Tell me why when I open my eyes, she has the blood sitting right in front of me this Sarah person who helped distract me by telling her unfortunate no plan life. Just take care of yourself and your loved ones and avoid her. A large nurse name, Sarah.
Billing
We have been in communication with Quest Diagnostics for over a year now. When I get blood work done, Quest will mail a bill to me. Upon receipt, I pay the bill via online banking. Then, I will receive a bill from Quest saying my account is past due. I go to online banking, print out a copy of the check (Proof of Payment) and mail that copy along with the past due notice to Quest. This process happens every single time I go for blood work. Then, out of the clear blue, Quest mailed a check to me for $15.00 on 9/6/23. On my next visit to the lab for blood work, they told me my account was past due. I have previously filed a complaint with you on November 8, 2023, complete with copies of the correspondence with Quest requesting a full audit of my account but have not heard from you. Please respond to via e-mail at [protected]@comcast.net. Thank you.
Desired outcome: Resolution.
This review was chosen algorithmically as the most valued customer feedback.
Staff at the Azle industrial Ave. unprofessional employee. She came and said" someone wit the last name that starts with "S" I understand my last name difficult to most people but I have a very easy first Name. She had bo idea of my first name either" she ask what's the first name . She did recognize my last name as I pronounce it for her. Apparently she...
Read full review of Quest Diagnostics
Is Quest Diagnostics legit?
Quest Diagnostics earns 91% level of Trustworthiness
SAFETY NOTICE: ComplaintsBoard has analyzed Quest Diagnostics and determined that it has perfect credibility and is completely trustworthy, with a legitimacy rating of 91%.
We found clear and detailed contact information for Quest Diagnostics. The company provides a physical address, 7 phone numbers, and 2 emails, as well as 4 social media accounts. This demonstrates a commitment to customer service and transparency, which is a positive sign for building trust with customers.
Questdiagnostics.com has a valid SSL certificate, which indicates that the website is secure and trustworthy. Look for the padlock icon in the browser and the "https" prefix in the URL to confirm that the website is using SSL.
Our scan shows Quest Diagnostics website is free from malware and phishing activities, which are types of online threats that can include viruses, worms, Trojan horses, ransomware, and other malicious code, as social engineering tactics used to trick users into sharing their personal information.
Questdiagnostics.com has been deemed safe to visit, as it is protected by a cloud-based cybersecurity solution that uses the Domain Name System (DNS) to help protect networks from online threats.
Questdiagnostics.com you are considering visiting, which is associated with Quest Diagnostics, is very old. Longevity often suggests that a website has consistently provided valuable content, products, or services over the years and has maintained a stable user base and a sustained online presence. This could be an indication of a very positive reputation.
The domain associated with Quest Diagnostics is registered with a high-end registrar, which can be an indicator of the company's commitment to maintaining a secure and reputable online presence.
Quest Diagnostics as a website that uses an external review system. While this can provide valuable feedback and insights, it's important to carefully evaluate the source of the reviews and take them with a grain of salt.
Quest Diagnostics website is deemed to be popular and indicating that it receives a high volume of traffic. It is important to be cautious when using a highly trafficked website, as it may be a target for cybercriminals looking to exploit vulnerabilities or steal personal information.
However ComplaintsBoard has detected that:
While Quest Diagnostics has a high level of trust, our investigation has revealed that the company's complaint resolution process is inadequate and ineffective. As a result, only 7% of 472 complaints are resolved. The support team may have poor customer service skills, lack of training, or not be well-equipped to handle customer complaints.
We conducted a search on social media and found several negative reviews related to Quest Diagnostics. These reviews may indicate issues with the company's products, services, or customer support. It is important to thoroughly research the company and its offerings before making any purchases to avoid any potential risks.
Our Verdict: Quest Diagnostics is highly recommended company, but beware of poor customer service. Their 7% Resolve Complaints rating is a cause for concern. We advise using their services securely and reviewing complaints beforehand.
Billing and accounts payable department
Every 6 months, I must have blood and urine test for kidney failure. The day I receive the bill, I pay it via online banking. There has been an ongoing problem with the funds being credited to my account at Quest. I receive a past due notice, go online to my account and print out proof of payment and provide a copy of the cancelled and endorsed check. This has been going back and forth all year. I have sent these proof of payment every single time and finally, on Sept. 6,2023, Quest sent a check to me for $15.00 (check #[protected]) I'm at my wits end with the creative accounting practices of the accounts payable department and would like to request a full audit of my account. In the meantime, I have set up a file for Quest with copies of all bills, all communication with the accounts payable department and copies of the checks online banking sent to Quest to pay my bills. Can you help me? [protected]@comcast.net
Desired outcome: Please order a full audit of my account with Quest Diagnostics so we can resolve what happened to the money online banking sent to Quest Diagnostics to apply to my account.
This review was chosen algorithmically as the most valued customer feedback.
I visited the 12731 Marblestone Drive location in Woodbridge, VA today and had to wait for 25 minutes just to ask a question regarding dropping a urine sample for my Mother, which should be easy to do within 10 minutes time. I apparently need to schedule an appointment just to drop something off or wait for hours, which is ridiculous. The amount of time to...
Read full review of Quest Diagnostics
This review was chosen algorithmically as the most valued customer feedback.
Quest Customer Service is a Joke. Usually I do not have an issue with the lab technicians at the Portola Hills Quest Laboratory. They have all been very nice, except for this new lab technician. She is a total nightmare. The issue is this — I went in today (10/2/2023) to have one lab performed. I handed her a single lab slip with one lab on it that was to...
Read full review of Quest Diagnostics
Blood work charged when I didn't go to them for blood work
On August 5 2023 I received a invoice for $502.82 for blood work on 3)29/23. I did not go to quest to have my blood drawn. I called them and they claim they have results and I have to pay the bill. I explained that this is impossible. They are standing their ground. Guess I have to take this to court? How can this be happening? My doctor office shows an order however I went to another lab. I have spoken to the other lab and they said my bill is paid in full and they have a completely different order and there is no way this is linked to them. This is insane.

Quest absolutely has no ground to stand on yet they claim they are correct. If they have blood and results it's not my blood.
Desired outcome: Quest needs to zero my eronous charges and send me a zero balance
Driver
Driver of vehicle 15906, License Plate # 9FNP731 - passed my brother travelling West on Ridge Road, (already going 60 in a 55) on a double yellow and entering a blind corner. July 14 @ about 6:55 pm.

Location is the second photo. Also known as Highway 104.

The first photo was taken when we caught up to driver at the stop light, a couple of minutes after. (lol)

We've all done dumb things driving, but this is a triple negative.

If he was carrying something time sensitive, then he should've had the proper equipment on his vehicle to ensure that the public is aware of that.
Desired outcome: I think an apology to my brother [from the driver] would be nice.Either way the driver needs to be made aware that he's being scrutinized by the public. The sticker on the van indicates that its speed is being monitored.....
Quest will NOT bill my secondary insurance!
Quest will NOT bill my secondary insurance! They have been contacted more than 15 times by myself and my secondary insurance and they say they'll send it over to Anthem but they never do!

This is beyond ridiculous to have to go through this for a company that is trying to rip me off instead of following through with the billing. I am going to be forced to contact the State of Ohio Insurance Department and the US Department of Health and Human Services!

Why should (we), I've seen the hundreds and hundreds of other patients who are going through the same nonsense!

I will NEVER use Quest again after this fiasco which STILL hasn't been resolved!
Desired outcome: Send the information over to Anthem! Like you said you've done numerous times
This review was chosen algorithmically as the most valued customer feedback.
Hello. I contested a bill of $19.05 dated Dec 28,2022 acct# [protected], as it was PAID, I submitted all invoice/bill documents, copy of cashed check front and back # [protected] from my insurance subsidiary Health Equity [protected]. pd 4/4/23, sent to Quest collection website ccspayment.com to: Credit Collection Services PO Box 337 Norwood MA [protected]...
Read full review of Quest Diagnostics
This review was chosen algorithmically as the most valued customer feedback.
My husband had a kidney transplant. He has primary health insurance through his employer and secondary through Medicare (yes, it's secondary). He has been going to Quest for his labs, and they correctly bill the primary insurance. They say they are submitting the bills to Medicare also, but Medicare has not received any of the lab bills. Every time we call...
Read full review of Quest Diagnostics
This review was chosen algorithmically as the most valued customer feedback.
So I was on a program for my addiction and the doctors office and quest had some deal hooked up so that I was forced to go in every week and get a drug test sent to a lab despite multiple requests to not do this as it was a hassle when quest would send out the bill to only ONE of my insurance companies. I have Mass Health and Medicare so I know that one...
Read full review of Quest Diagnostics
This review was chosen algorithmically as the most valued customer feedback.
I was in the lab at Memorial Hermann Center for Advanced Heart Failure at 6400 Fannin St Ste 2500 Houston TX 77030, getting labs drawn. I get labs drawn often here and every time I go there. I see a young girl that is a lab technician that wears slides to work, which concerns me as she is around needles and blood products. I also see her every time on her...
Read full review of Quest Diagnostics
Unlawful termination
Pissed off ex employee from florida of US

Jun 15, 2023

11:51 pm EDT

Verified customer

Replying to comment of Kimberly Taylor

I was recently fired from qiest of 21 years of service excuse was I had got into a argument with another employee. And cussed. Well the PSC I WAS AT everyone cussed. And plus they have a group lead that was called on having sexual harassment charges. I was passed up for positions because I'm overweight and white. And I went to HR FOR accommodations for my pinched nerves and all of sudden I was a horrible employee insubordination and stuff. I call [censored]. They wanted to hire new people and pay them less and so keys get rid of high paying people. I want to sue this company so bad I was out of work 6 mths and taking a job I don't want because it's a paycheck quest has ruined my life
Desired outcome: I liked quest as a company but this area and supervisor are all [censored] and don't care about noone except themselves
This review was chosen algorithmically as the most valued customer feedback.
My husband went to Quest Diagnostics today to turn in stool samples. He waited an hour. The practitioner took him back to a room (no apologies for the long wait) and asked for the stool samples, of which there were four. She set them aside and said the samples were a little above the line and threw the samples away. She then gave him new bottles. Now he ha...
Read full review of Quest Diagnostics
Genetic screening appt
So I make an appt to the la mesa quest lab, And I give my order and the Tex didn't want to draw my blood because another technician had already wrote on my order from same lab of course I try to make my appts on saturdays because I work this is the second time I been rejected at this same lab. I was told I have to go find that tec at another lab during the week when I clearly said I cannot that is the main reason I make my appts on saturdays. I do have a time limit for this test and I need to have something done in reguards to this matter.
Billing
I reached out to Quest Billing Department and was told that I had a balance of $0 and everything had been cleared up. I was informed that the billing codes had been corrected. This occurred last year. On today, I received a bill for the same amount that I was told was cleared up. I contacted my insurance company and was told that they paid the bill and Quest submitted the same claim multiple times. This is a horrible unorganized company.
Desired outcome: I want this $117 bill to be cleared up.
Lab test
I have no other option but Quest Diagnostic because that is what the insurance request (uses). In May 2022, I had a lab work done requested by my physician - there was a billing problem and the bill was resubmitted to my insurance company to revisit and possible cover. During this period it took a few months, I did not hear back until Quest sent me to collections without sending me a final bill. I had no idea that the insurance did not change anything - Quest did not inform me in writing. I contacted them when I received the bill for over $700 to arrange a payment plan, which I started and continue to pay currently. I now have my anual lab due in order for my doctor to renew my prescription - that I must have. I got my order and went into their Palm City location, I was denied the blood work and told If I don't pay up - I cannot have this lab. I need help! I need this medicine to regulate my desease. How can I get them to reconsider their heartless/unethical business practice, I am making monthly payments.

Thank you.
Desired outcome: I would like to have my lab work done.
This review was chosen algorithmically as the most valued customer feedback.
I came to Quest Diagnosis to do lots of blood work 4/26/23. If I recalled 3-4 tubs were drawn. After the procedure was done, when the needle was taken out from my vein, I immediately felt the sharp pain and I told technician about it as this should never occurred with pain. The technician ignored and send me off. Whin 2 couples when I went home, I noticed a...
Read full review of Quest Diagnostics
This review was chosen algorithmically as the most valued customer feedback.
I arrived at Quest (4845 Transit Rd. Depew NY) around 10:50 AM on Tuesday, Apr. 25. All I needed was a specimen container. I checked in and stood around waiting for a tec to come to the door and just pick it up. 15 minutes later no one came to the door. An elderly woman came in and had no idea how to use the check in. I helped her through the process. The...
Read full review of Quest Diagnostics
Frequently asked questions (FAQ) about Quest Diagnostics products and services
Collect Your Trust Badge
Be recognized for outstanding customer service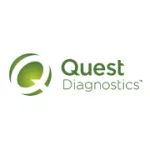 Quest Diagnostics

contacts
We are here to help
19 years' experience in successful complaint resolution
Each complaint is handled individually by highly qualified experts
Honest and unbiased reviews
Last but not least, all our services are absolutely free