KIA Motors complaints
1125
KIA Motors
-
Maintenance plan
We purchased a 2020 Kia Soul GT in Stuart Florida, however we live in West Palm Beach. We asked the selling dealer if the additional maintenance plan we purchased would be honored at any Kia service center. We were told yes. For the last two years we have had nothing but issues getting our Kia serviced at Greenway Kia West Palm Beach. We have been told to take it back to Stuart which is 30 miles from us. This is absolutely ridiculous and every time we call Fidelity the Greenway Kia takes their payment after we spend the extra hour there waiting to get basic maintenance done. Unfortunately we do love the Kia but will most likely never buy again and regret the two that we have now. The Greenway Kia has informed my husband that he will have to pay additional fees as they will not accept our plan that was sold to us by KIA!
Desired outcome: Ensure that all Service Departments understand how the maintenance packages that the dealer sells work so that customers are not wasting their time and now my money!!
KIA Motors
-
Sorento 2021 EX HYBRID
The "Refill Inverter Coolant" warning light is now perpetually ON. My dealer advises that this is a recall issue but to date KIA has no answer to the problem and no recall notice has been issued. This really is not satisfactory -- what action I can take as I fear that one day the warning will not be a false warning but a reality and the engine will be damaged. I understand that the issue has been noted for about six months, albeit my warning lights have been fluctuating on and off for about two months but are now perpetually ON.

With this issue, I am unable to sell this car, the first KIA I have owned, so I feel very strongly that some sort of compensation should be paid.

Please advise soonest
KIA Motors
-
2015 Kia Sorrento SXL-Snow White Pearl, Paint Peeling
March 30,2022 noticed paint peeling from left driver side post.

March 31, 2022 called Kia Motors and notified them of the paint delamination problem. I was instructed on how to start a claim. Was told to take to Kia Dealer for inspection & repair cost, then call back to start claim.

April 11, 2022 took Sorrento to Kia dealer body shop for inspection and quotation for cost of repairs. was told this is a common defect with the pearl white paints and the preparation of substrate before painting at factory. on

April 13th I was emailed written quotation for repaint cost $700.

April 14, 2022 called Kia Motors, representative gave me a claim number to upload all documentation too to start claim. The next day tried uploading to the given claim number with no luck. Called Kia and they said claim was closed with no explanation, representative said she would reopen claim so I can upload again. After several attempts upload failed.

April 23, 2022 made online claim through Kia website, uploaded my documentation and photos, was given new claim number and received notice Kia would be contacting me in a few days. I never received a call or email from Kia.

May 13, 2022 after two weeks of not hearing from Kia, I decided to contact Kia Motors. I was told by Kia representative that thy wouldn't cover cost or even split cost of repair due to vehicle being out of warranty.
Desired outcome: Cover repainting cost of $700 due to defect in workmanship
KIA Motors
-
Won't honor warranty
I brought my 2015 Kia Optima Turbo to Dean McCrary Kia located in Mobile Alabama, it seemed like the turbo went out, I DROVE the car to the dealership. The technician then DROVE it to a parking spot, I was asked for receipts for oil changes which I provided , after a week of calling, going to the dealership and leaving messages I was told nothing, finally I got in touch with them and the told me my turbo went out because my engine is locked up (remember I drove it there and the technician parked it) and even though my warranty is still good (odometer is just over 54,000 miles) it needs a new motor and Kia might not honor the warranty (the engine was not locked up when it was dropped off)
Desired outcome: Fix my car
Do not buy anything from Dean McCrary Kia located in Mobile Alabama
KIA Motors
-
Heating problem in a 2017 kia sportage faulty blend door
April 22,2022 the heating system failed to blow any heat into the cabin. The blend door failed. This Sportage is only 5 years old; Kia needs to stand by this faulty blend door. The cost to diagnose this problem was $125; then to replace and install the blend door assembly 97157 3T000 was $378.86.

This blend door part is of very poor construction and the costs to install was highly expensive... Kia needs to refund the owner due to this faulty blend door.

I expect to hear from them as I expect better engineering for Kia.
Desired outcome: please refund the cost of the blend door repair
KIA Motors
-
Jenkins Kia of Ocala dealer markup misinformation
On May 7th 2022 I visited Kia of Ocala. I was in need of a vehicle but wanted to be sure I was making the right decision and buying something I plan to keep for years to come. I test drove a new Kia Sportage Hybrid. The vin ends in 7013927. The sticker price said $32,660.00. I loved the vehicle! I knew the MSRP sticker didn't have the markup yet and I knew it would be a few thousand dollars more with taxes and such. I wanted to talk to someone to work the numbers and see where my payments and 5k down payment would get me with a 786 credit score with no trade in. When I went inside, my sales guy told me the dealer markup went from $32,000 up to $48,000! Are you kidding me!? That is before adding taxes and fees to it as well! How is that legal?

Anyway, I said I would not overpay for a vehicle like that and asked if there was any budging on that markup. I was told "No." by 2 different salesmen. I left. I ended up buying a new VW Taos that I don't love anywhere near how I did the Kia Sportage Hybrid I drove. I got curious and checked the Kia of Ocala website to see if they sold the sportages yet. They have not. So I cold called and talked to another sales woman. I asked about the exact Sportage I drove and how much the dealer markup is on it. She put me on hold, asked her manager, and came back to say it is $38,000. That is what I expected when I was physically onsite and would have been willing to pay. You can imagine my shock and anger finding out that I could have ended up in the vehicle I actually wanted instead of a subpar one because of a RIDICULOUS dealer markup to 48k from 32k...that turned out to be a lie/SERIOUS misinformation. 
Desired outcome: Fix it. I am not in love with my week old VW. Yes it is a decent vehicle, with decent gas mileage, but not the actual vehicle(Kia sportage hybrid) I actually wanted.
This review was chosen algorithmically as the most valued customer feedback.
I purchased a 2020 Kia Telluride in Nov. 2019 equipped with Pirelli Scorpion Zero tires from the factory. Today the car was serviced with 18,522 miles, and the inspection reveals, the front tires have 8/32"tread and the rear tires 3/32" tread. According to Pirelli's specs these tires should last 3-8 years and/or 50,000 to 65,000 miles. I have always heard...
Read full review
KIA Motors
-
2014 Kia Sorento went into limp mode and took 10 days to get on diagnostic machine - then to be told part is on backorder
My 2014 Kia Sorento went into limp mode on April 9, 2022 and I had to have the car towed to Gettel Kia in Bradenton, Florida on the same day. My car was not placed on the diagnostic machine until April 19th. At that time I was told my car needed a part that was on backorder and there was no date as to when the part would be available. My car was used when purchased (from Gettel) so I did purchase an extended warranty. I have been told the extended warranty expires sometime May 2022 and that my claim for the issue I am having with my car is covered by the extended warranty and was done at a time when my account was still active so would be covered. I have been told the part on backorder is a PCM and has no ship date. I was told that on April 22nd. Since then I have tried texting and calling to find some sort of update and as of this writing I have not gotten any response either by phone or text to the status of my car. I'm curious how long a Kia dealership keeps a car before they try to find some resolution? I have been a very devoted Kia owner owning four (including my Sorento) over the past twenty/twenty five years or so and have never had an issue until now. I should note this is not the first time in the past nine months that my car has gone into limp mode. The last time it did - September 2021 - I was in Atlanta, GA and had to have my car transported back to Gettel Kia in Bradenton, FL. At that time I was told I had gotten bad gas during my travels and had to pay for the repair and all the costs associated with getting the car back to Bradenton myself. At this point I am starting to think there may be an underlying issue that wasn't found initially and now am being "punished" in some way. I was informed at one point that the 2014 Kia Sorento had had a recall on their engines; but I have been told that it is not the engine in my Sorento. This is something that I am beginning to think is untrue. At this point I would just be happy if someone would follow up with the backorder of the part every week and update me on some sort of anticipated time frame.
Desired outcome: I would like Gettel Kia to contact other dealers to see if they might have the part in stock and order it from them.
KIA Motors
-
Kia salesman and financial department of Amityville
I was driving my car 2016 Mazda 5 was having problems with car about 915 and abs light engine light going on so I was trying to get to west islip Kia put foot on pedal nothing so turned car around and went to Amityville Kia was not happy but oh under new management so I was interested in soul really want turbo but Amityville dealer didn't have it but I know west islip did but I guess loss money if they called so now the first offer for my Mazda was 2500 than 3000 ok the man on phone said 3000 now my head spinning numbers thrown at me my salesman disappeared other customer shows me little on car test drive now the financial guy says my credit is in the 7 I said no no it's 811 I know I checked on capital one so bottom line I got screwed didn't like it at all like I said my payment was 360 and laste nite I go see paper work and what the price ore month Is 460 something of course I went and we'll the financial man and the other dude with the 3000 for trade in wasn't there but funny my trade in on lot for 15,000 dollars really feel like they took a advantage of me I have nobody my parents are dad my husband dead my sister dead I really feel like they did me dirty I'd really don't even want to go there for my service for car I'm just so unhappy I can't even enjoy my car
This review was chosen algorithmically as the most valued customer feedback.
My 2012 Kia Forte is apart of the Fire engine recall. The Lee Johnson Kia dealership in Kirkland has had my Kia Forte 460 days out of 530. 4 engine replacements and countless other repairs. Refuse to repurchase my vehicle or offer me any other recall remedies. Below is a timeline of events. 9/24/2017 Purchased a 2012 Kia Forte SX Koup from the Kirkland WA...
Read full review
KIA Motors
-
warranty
I purchase a 2017 kia sportage in December 2017 at FRIENDLY KIA PORT RICHEY. FL

A month and 1/2 ago my wife notice the passender front door BLACK BUTTON WAS MISSING.I know you have had issues with that

I to a local KIA dealer near me,they said the whole door handle has tp be replace and because my 5yr warrenty expired in December 22, 2016 when i p[urchase it and i would have to pay $603 dollors for the whole replacement .

Well i called kia in california 1 month ago the girl i talk to said she would put the claim in .I called back the following week, it was lookedat yet? then i called back the following weekl,the same thing.The reason in typing this is because im too upset and i would not be to nice on the phone there is a code # they gave me but i do not know where i put is with my name and address you will be able to find it Joseph Romagnano 1791 Huckleberry st 325 205 7126

iM A Loyal Kia customer kia Sephia,Roundo,2012 kIa Rio.2012 kia soul EX, 2013 kia Sportage lx 2017 kia spotage EX 2021 KIA FORTE SPORT
Desired outcome: to have the problem with the 2017kia sportage ex window coverd under warranty
KIA Motors
-
The mortar services.
My car was towed in on Wednesday April 6th and because I had to catch a flight; the person I spoke to told me to write my name, phone number and put it on the dashboard, and I left my key in the driver's visor. I first spoke to Arturo the following day and talked about the issues with the car and the recalls that needed to get done. I then get a notification Saturday (April 9th) that the technicians could not find my keys, so I explained where to find them.

Then on April 13th, 1 week later, I get a call about an estimation. I declined the estimation and asked about the recall services. Arturo did not know if anyone has found the keys yet, nor did he know the statues of the recalls, but assured me that he was going to call me the following day. I did not hear back from him until Thursday the 14th after texting him that the keys were found.

I hear from Arturo next on Saturday the 16th asking me when I was going to pick up my car. I was confused and reminded him that I was still waiting to hear back from him about the recalls. In which he told me something like 2 of them were done and he thinks they are still working on 1 of them and he'll call me once it gets done. Comes Tuesday the 19th I get another call asking me about when am I picking up my car, and again I told him that I was waiting to hear back from him about the recalls. I hear nothing until Friday the 22nd where I am told by Arturo that the car is at some storage unit AND eventually finding out that none of the recalls were fixed. I drive to your dealership on Monday because I wanted to see all the paperwork that took place. Paid $189.95, because he discounted $20 for having my car 2 AND A HALF WEEKS, and NO REAPIRS were made, in order get my car.

I have no idea when my car was transferred to that storage place or for how long, but judging from how dirty and splats of (I do not know what), that I car had to be sitting at that storage unit for a while. And I must wait to pick up my car because you all have to transfer it back to the garage. Saturday comes and I think it gets transferred but you all were about to close and Sunday you were closed, so I had to wait until Monday the 25th.

AND on top off all that. When I go to pick up my car the window on the passenger side is all the way down, and the driver side is halfway down. I get in my car and it is dirty and dusty... DUSTY! THEN I am told that they do not have the key to my car, so I explain that the there has to be keys somewhere because the windows were down and I was told that reason the technician could not do any of the recalls was because the car was too shaky, and since the clutch did not work properly; they could not drive it back and forward to have the system do a run through.

The keys were eventually located, so I go to turn on the car. Just to find out that the battery is DEAD, AND that battery is just year old. (COULD YOU IMAGINE MY FRUSTATION AT THIS POINT?!) Some gentleman does jump start the car for me. I am now waiting for the tow truck and am immensely frustrated. I start to push the car by myself because it is wedged in. Eventually another older gentleman comes by and offers to help push the car with a machine.

I was finally about to talk to Manuel Salinas (the manager) on April 26th after leaving a voice mail and email. I was then told that he would give me a call back the next day. I have them left another voicemail and email before I went on a business trip and still have not heard back from him. Since then I had to replace my battery because it would not take a charge. I do not know who else to speak to about this on going issue.

This took place at the Kia in downtown Los Angeles.
Desired outcome: At the very least a reimbursement of 189.95 that I had to pay to get my car.
KIA Motors
-
Warranty promises not kept
Case 14684038 on 2016 KIA Sportage 2016 purchased 11/2015. Blue tooth/GPS unit became defective in first year. Reported problem 08/10/2016 (odometer 9078) and 01/31/2018 (odometer 23764); dealership claimed they found nothing wrong, blamed my phone. As of 2022 (odometer 64790) the blue tooth/GPS unit now shows the date 2000. Technicians could not fix the problem and advised having the unit replaced. A service rep advised me to call the corporate headquarters and file a claim to get the unit replaced under warranty since the problem started when the car was still under the bumper-to-bumper warranty. Since I called to submit the claim in March 2022, the representative, Steve, has NEVER followed up. I called at least four times and emailed at least 3 times. Other representatives said they would pass messages to Steve. Elisa on 04/15/2022 said she would send a "good will request" for $616.80 ($595.00 for the part and $41.80 for labor) to have the unit replaced. She said it would take 48 hours for a response and another 48 hours if needed. No reply was received. 04/25/2022 I called again. Pam finally answered and said that Steve had denied the claim but gave no reason. She would put in a request for Steve to follow up the next day. As of today 05/07/2022 I have had not response.
Desired outcome: Replace the blue tooth/stereo/gps unit under full warranty since the problem developed in the first year and dealership did not take care of the issue when it was first presented well within the parameters of the bumper-to-bumper warranty.
This review was chosen algorithmically as the most valued customer feedback.
When I came in to the dealership the the guy ask about how can I help you. and then billd me 400 for stuff that I don't need and I was not happy of course! And then I was trying figure it out why I was overcharge he was like why you think I was overcharge I was like you changed me 100 dollars or more for just filters.( I'm not saying that's they might not...
Read full review
KIA Motors
-
Vehicle
Took my vehicle in last year to get a recoil replaced they replaced that and I asked about getting the drivers assistance system fixed and they said there was a recall issue and when they got that part in it should fix the problem the part never came in and now they tell me there is no recall on my vehicle.. So now I'm paying for a vehicle where the driver assistant safety features doesn't work.. The vehicle has never been in any accidents at all the driver assistance safety feature just quit working..And the Kia dealer gave no options to get it fixed..
KIA Motors
-
2020 kia soul s-line
My name is carolyn thornton. I purchased a 2020 kia soul, june 2021, ordered through carmax of mississippi because I could not get approved at wilson kia. Since my purchased I have been in the service department almost every month for an oil leak no one claim they can repair. The oil pan is literally glued to the car with very few bolts, plus the protective shield underneath the car is tied up with strip tiers instead of bolts, which all this was told to me when they did my recall of the pistons, twice. I have also had all four brakes redone and paid out of pocket $417 and was told I had lifetie warranty on them and four tires order through kia and charged $710 which is taken from my account every week and the tires are spliting down the middle, which I was told had lifetime warranty on them. For some strange reason kia cannot find anything done to my car. All I have asked for my car to be repaired before it be one of these kia that has caught on fire without any cause.
Desired outcome: I WANT KIA TO EITHER REPAIR MY CAR OR GIVE ME ANOTHER CAR OF EQUAL OR BETTER VALUE. I HAVE EXTENDED WARRANTY AND THEY AREN'T HONORING ANYTHING EITHER.
KIA Motors
-
Service
I have Kia Seltos car no MH 47AY 9884, which had met with a accident and teh car was handed into to Shreenath Kia - Mumbai. The car has still not been delivered and we have provided multiple dates for delivery, all of which have been missed. Worse till and rather shocking is that having checked the car, they allegedly learnt at a later date that there was additional damage. The car from the body work shop has yet to be handed into the service center for the second service of 5000KM or 6months.

Now it worries me to greater extent, that I have to purchased the car, and with this level of commitment from the agency / service center, we will never know the factual condition of the car, can almost be certain never to get delivery on time. If we choose to service the car outside, you will wash your hands of any warranties.

Now for the second service - we are not even sure if that will be done or merely just water sprayed and handed back.

Totally disappointed.
KIA Motors
-
2014 kia soul
28April2022

I own a 2014 Kia Soul who's paint has been "peeling" off for the past year. Originally I had bird dropping on the hood of the car that when washed off after being on the car no longer than one, or two days left several marks on the car. I didn't realize how thin of a paint job was on this vehicle until several years later the paint just started peeling off the car. I take care of my vehicles, and have never owned a vehicle that experienced the paint peeling off. This vehicle has less than 50,000 miles. I was hoping to trade this vehicle in for a newer Kia, but in this condition I sure I will not get much.
Desired outcome: I would like to see Kia prepare, and paint this vehicle the way all vehicles should be painted. There is no excuse for such a terrible paint job. I will not buy another Kia vehicle if this paint issue does not get resolved.
KIA Motors
-
Repair of brand new kia sonet
We purchased the car almost 1 year ago , after almost 5 months we started having problems with the door beading, not sealed properly. We took it to the dealer then and waited 3 days in the service but nothing was done, they claimed no parts.

Last week and after waiting for 4 months the parts arrived. We took the car back and again 2 days later nothing is done, we visited Kia service 2 times and evert visit they tell us bull shit story. today is the 3rd day and no sign of this car if it will be repaired. We are paying rental car.

The job will not take more than 2 hours but Kia failing system and management will not do the right job. we urge you to give us your attention and email address of Bahwan

Thanks

Tony
This review was chosen algorithmically as the most valued customer feedback.
Last week I was driving 70 on hwy41 when I heard a loud rattle followed by the blinking of my oil light & then as fast as that happened and bang…smoke came from behind my vehicle & I had no power. Thankfully I was able to get to the side of the road but my Kia Soul (basically new) that I purchased from at Bergstorm in Oshkosh WI was dead. I tried...
Read full review
We are here to help
16 years' experience in successful complaint resolution
Each complaint is handled individually by highly qualified experts
Honest and unbiased reviews
Last but not least, all our services are absolutely free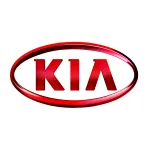 KIA Motors contacts