Honda Motor complaints
552
Honda Motor
-
36803-TWA-A27 front distance sensor /adapter control
This part was order in March 2022 and my Case # is [protected]. I have been waiting still on this part and this have not been resolved. I understand delays, but I don't understand this type of delays. Likewise, I'm paying for insurance and monthly payment on a car that I can not drive because of this part. Not only that, but I call and file a claim 2 months ago and thought that it would be taken care of that I was priority. Sadly I did not receive my parts last month, and it looks to be the same again this month? How ridiculous it is to be paying for a car for months and not be able to drive it. I purchase 2 cars from Honda, but this will be the last purchase I will ever make if I can't get this part.
Desired outcome: I just what my part that was order.
This review was chosen algorithmically as the most valued customer feedback.
I am submitting a complaint against Howdy Honda Service Center, located at 5519 E. Ben White Boulevard Austin TX 78741, due to repairs not being completed.      The issues pertaining to this complaint involve a series of events and other issues/repairs which I will also detail below as an attempt to provide you with ample history and background regarding...
Read full review of Honda Motor
Honda Motor
-
Parts
Waiting more than 2 months for a body control module part for the 2017 Honda Civic. Apparently mine is not the only car that has a issue with this part. This summer we took the car to the dealer who ordered the part. This is actually the car that my daughter drives. She is 22 and just had a double mastectomy. I don't know if you have experienced cancer but all you want to do is get back to your life. My daughter goes to college 2 states away - this is her last semester but WE CAN'T GET FROM SOUTH CAROLINA TO ALABAMA BECAUSE THE CAR IS *STILL* IN THE SHOP WAITING ON A PART. We bought Honda because of your reputation but now I am regretting. I cannot drive the car, I cannot sell the car (and get another brand). I am stuck but what I can do is keep PAYING FOR THE CAR AND PAYING FOR INSURANCE. This car is still under honda warranty. I am completely frustrated because the car has been in the SHOP SINCE MAY. You don't even have an escalation path for when we call in to talk to the call center. According to the call center, NO ONE IN YOUR COMPANY CAN SEE THE CASE MANAGER QUEUE and even if they could she said they would never share that with a customer. Time for social media too to see if there are others ready to bail on you guys like you bailed on us. My daughter and I are stuck.
Desired outcome: Send the part asap so I can get my daughter back to school or buy this car back and free me up to purchase something else. Case number [protected]. We are scheduled to get her back to ALABAMA this saturday (she also has to go to work).
Honda Motor
-
Infotainment System Out of Service.
On May 31st 2018, I was not happy to buy my 2nd Honda Civic as I had a bad experience with my 1993 Honda Civic. The reason, I bought 2nd Honda Civic as my wife wanted this car badly. And the reason I did not want to buy the 2nd Honda Civic for the following reasons with my 1st Honda Civic

1. The Spark Plug Distributor was old technology whereas Toyota Tercel (which was cheaper than Honda Civic) had an electronic spark distribution system.

2. It was a pain to do regular maintenance compared to Toyota's

3. Did not last as long as the Toyota Tercel which my friend bought.

4. Was expensive to maintain compared to Tercel.

Sometime in October 2021 the infotainment system started giving problems. It used to go blank for sometime and come back, touch screen stopped working, could not see the backup camera on the right- hand side camera.

Did some research on the web and youtube.com and found out that lot of Civic owners had these issues? I tried some of their ways of fixing by resetting the system, replacing the fuse. Worked for a few months and then it totally went dead in the first week of January 2022. There was no recall on this issue but Honda Pilot owners had a similar issue and there was a recall on it after numerous complaints being filed with NHTSA.

I filed a complaint with NHTSA and contacted the Lemon Law lawyers. They mentioned that you have one issue with this car, but if you had multiple issues, we would gladly pick up your case and advised me to contact Honda.

In the mean time I took my car to the Honda Dealer and they charged me $2670.94 for replacing the power block behind the infotainment system. So, I paid 15% of the car price for replacing this part which was a highway robbery.

I contacted Honda Company in the last week of January and was given a case number. Honda contacted me a few times to update me about the case. Finally, they contacted me in the 1st week of July and implied that it was my fault that the infotainment was out of service and they cannot help me in any way.

If any of you Honda owners reading this and having similar problems please file a complaint with NHTSA, contact the lemon law lawyers and file a complaint with the Honda Company. If enough of you take the above steps, then some action will be taken and the consumers will not be left holding the bag.
Desired outcome: Pay back $2670.94 charged for the Infotainment System.
Honda Motor
-
Repair. Westchester County NY
Verbal discussion only.

Our family in need of a least one new vehicle, has decided never to buy a Honda again. After experiencing such incompetence at local Honda run repair shops, we decided our only choice is avoid the corporation altogether.

Both county shops have terrible customer reviews, if you cared to research.

Also since no executive can be reached directly, this shows your interest in customer satisfaction is non-existent.

I wonder if a satisfactory reply will be returned? Can't locate anyone who will bet in your favor.

From 2 weeks to get a/c fixed to lost tickets to voice mail boxes full to being passed on to different employees to appointments delayed to unreturned calls.
Desired outcome: You tell me how lost person time, aggravation, missing work, stress, can have a desired outcome for two weeks.
Honda Motor
-
2022 Honda HRV
This vehicle was equipped with the frontal collision mitigation system and on may 13th 2022 the vehicle was involved in a severe crash and nearly cost me my life. The self braking sysyem was a complete 100% failure! The car never gave any warning, never slowed down or anything. Honda needs to accept some accountability as this vehicle was deemed totaled..
Desired outcome: Refund, Replacement vehicle, explanation of how and why this happened, so hopefully it doesnt kill the next person
Honda Motor
-
my newly bough honda HRV
Im a one of the victim of honda inefficienct services. I had bought an Honda HRV 3years ago from Honda Pasir Gudang Johor. However, during hari raya this year my car had broken down (on 3th May) while I was in Seremban. Thus I had contacted Honda service centre Seremban 2 on 4th May and informed regarding my car's problem. After a full thorough checkup, they informed my car had a gearbox problem. For your info my car is still under warranty of 5 years. They had asked me to sign the documents regarding replacement of gearbox for them to order from the Honda HQ, Kuala Lumpur. I signed the documents on 10/5/2022 and I was informed honda currently had no gearbox stocks for my car model. It requires at least 1 month to get the stock. After nearly 3weeks from the date I signed, I call back Honda Seremban 2 regarding my car update. Unfortunately, I was told the gearbox stocks currently still unavailable and I need to wait for another 3months. I had asked them whether do I get any car replacement since I had rent another car for me to use for the past 1 month. Without considering my current situations they simply said no. They was none. Later I call back Honda Seremban 2 on 8/6/22 again asking the same thing ; my current car updates, surprisingly they informed me my car will only be available on October this year which means I had to wait for another 4months. This would mean I have to wait a total of 5months duration for a gearbox replacement while my car is still under warranty. This is totally insensible and show how inefficient a well known car brand company had such service to offer to theor customer. I do hope you can address my issues to the higher authority as I could be able to find a better medium for me to raise my current problems and situations. This is such a burden for me as a consumer, as I still have to pay my monthly Honda car payment + my current car rental for me to continue my living. Please be considerate and solve my issues ASAP. Thankyou.
Honda Motor
-
2013 Honda Accord (VIN 1HGCR2F70DA196154) - Invoice No. 645583
May 25, 2022

Dear Honda,

I will get right to the point. I paid Freeman Honda $814.00 to fix my car problem and they fell short of correcting the issue after a full diagnostic of the vehicle (ABS Modular).

I took my car to Honda Freeman, Dallas, Texas for a diagnostic checked on my 2013 Honda Accord (VIN 1HGCR2F70DA196154), Invoice No. 645583 and was quoted a price to remove the ALL lights from my dashboard for $800.00. Since this is a large sum of money for me, I called the manager several times to confirm if $800.00 would cover ALL lights -- four (4) on the dashboard to be remove/go away. He assured me that I had nothing to worry about. He made me feel comfortable, therefore, I did not hesitate to pay the amount needed to solve/repair this issue.

After the work was performed on July 9, 2021, NOT ONE OF THE FOUR LIGHTS WENT OUT FROM MY DASHBOARD. He assured me that he would make it right, but at the moment could not give me further details/explanation as to why the lights did not go out. He promised to check with the mechanics who performed the diagnostics and would get back with me.

The same day, he mentioned that another part was needed, and it would cost me another $800.00. Due to the shortage of parts (partly because of the Coronavirus), it took several months for the part to be received. The part finally arrived November 2021. I was very hesitated to give up another $800.00 because I did not see ANY RESULTS FROM MY FIRST $800.00.

Also, in November 2021, (new) different manager called to inform me the part was in-stock and to make an appointment to have it installed. I explained to him that I already paid $800.00 with no results. He promised to investigate this matter and call me back. NEVER GOT THE RETURNED PHONE CALL.

I went to Freeman Honda for an oil change on March 7, 2022 and the issue with the abs system came up. Nonetheless, the new manager explained that there is a process (step-by-step) in which to fix and/or determine what the problem is, and the first process costs me $814.00 and secondly we needed to move-on to the next step and it would costs another $800.00. He also mentioned that he could possibly give me a percentage off of the second payment of $800.00. I told the manager, "when you know how much of a percentage you will take off, give me a call". It is now May, 2022 and I NEVER RECEIVED THAT PHONE CALL.

MY POINT: Freeman Honda, misdiagnosis my car from the very beginning. It is very hard for me to believe that you could charge me this amount of money with no results. And, then have the audacity to ask for another $800.00. When does it end? After the third $800.00?

Because Honda is very pricey, I had a diagnostic check by two mechanics before I took my car to Honda, and, had two diagnostic checks after Honda put on a part that did not resolve the issue. These mechanics told me the same thing. Only Honda had a different solution, which did not work.

Please let me know WHY this issue was not initially resolved and/or repair correctly over one year ago.

Sincerely,

Ernestine Bell – ph: [protected]
Desired outcome: I want my car repaired as promised when I paid $814.00
This review was chosen algorithmically as the most valued customer feedback.
I am the original owner of my 2016 Honda Pilot Touring. I have noticed that there is rust forming by the tailgate where you put your hand to open it. It has not been scratched or cut. I have also read that this has happened to other Honda owners (https://www.piloteers.org/threads/2016-pilot-just-noticed-a-bunch-of-rust-already.164573/). I took it to my...
Read full review of Honda Motor
This review was chosen algorithmically as the most valued customer feedback.
One year ago we took our 2016 Honda Civic to the dealership due to trouble with the steering. It was still under warranty at that time and was told it was a tire issue. Since then our steering has gotten worse and we don't drive our car very much, we are retired seniors and only use it around town. Our car only has 32,000 miles on it in spite of it being 5...
Read full review of Honda Motor
Honda Motor
-
Service
OK I have a 2019 accord and I had my oil changed on 3/2/21 and the mileage was 6844. On Jan 20,2022 My maintenance light came on. I had checked it and it said oil, tire rotation and break fluid.

On Jan 22 I took the car to the Honda dealer in Annapolis I was told that I had an A17 which is 15,000 maintenance and it would be 181.96 which I now feel is excessive

Later that week I checked the mileage on my car it was only was only 11,135. I feel that this service was uncalled for . Also in checking Honda maintenance schedule . These items were not all performed. I love my Honda but will not buy another because of the service or in the future I will use my own mechanic to service it

Lubrication of chassis and all hinges

Balance and rotate wheels

Inspect undercarriage

Check struts and shocks

Check and adjust clutch pedal

Replace oil drain plug and gasket

Replace windshield wipers

Replace spark plugs is needed

Inspect A/C and heater operation

Inspect fuel systems

Inspect differential oil

Inspect brake hoses and linings

Replace Air Conditioning Filter

Service transmission

Check park brake

Re-torque drive shaft

Inspect lights interior lamps, and exterior lamps

Inspect steering gear box, steering systems, and steering wheel

Take on a road test
Honda Motor
-
Diagnostic test for 2016 Honda Accord rear view camera
Hello,

I made a appointment for a problem with my 2016 Honda Accord rear view camera. I had a Honda Camera with me which was brand new. The service person Dennis tried to upsell me a product and services for $ 798.00. I feel that this approach by the service person Dennis is unacceptable and not professional.

I have been charged a diagnostic fee of $ 162 which needs to be refunded. The reason for this request is because the technician said that the Honda Accord camera was defective. The camera is new and has a part number 39530-T2A-A31. The camera was tested at a Honda Certified mechanic shop and everything was working fine.

I got the car to a Honda dealership at DCH Honda Nanuet to make sure that the programming was alright. Unfortunately the service provider Dennis was trying to upsell me services not needed. This is very unprofessional and I have 3 Honda vehicles purchased from a different dealership.

I intend to take this matter up with the local small claims court as well as the Better Business Bureau. I will also be calling my bank to dispute this illegal charges and practices by the service department Dennis of DCH Honda, Nanuet, NY. I request you to please contact me at your earliest convenience to resolve this matter. My contact information is listed below.

Sincerely
Jimmy Puthumana
[protected]
[protected]@gmail.com
Desired outcome: Return diagnostic fee
This review was chosen algorithmically as the most valued customer feedback.
When I purchased my Honda Odyssey van from Honda Mall of Georgia I was unaware and not told by the dealership salesperson that the van had a service extension that had been put on all Odyssey vans due to a class action lawsuit concerning piston rings that could align and cause problems with the spark plugs. The repair quote is $3, 400. I contacted the...
Read full review of Honda Motor
Honda Motor
-
Display Unit - no longer supports Maps - 2015 HRV
Hi Honda, I have tried calling your service centers, talked to the service team, lodged a question and complaint on the Honda websites. Still no reply. The service team has said nothing can be done other than me paying for a full new car display unit. This is not acceptable.

I have a 2015 Honda HRV. I loved it up until the maps stopped working.

The car was sold to me as a car with the ability to have maps etc. It is now not being honored by Honda. The agreement with Honda and Sygic is between you both.  My agreement is with Honda and the car sold to me.  I need the maps to work. At present I have my phone attached to the dashboard this is illegal to touch, use, etc.  
Please call me, contact me. [protected]  or [protected]@gmail.com and my car serviced at Mt Gravatt Brisbane Southside Honda. I'm really not happy with the lack of response or options, and I am about to go live on Social Media. 

Last chance Honda. Thanks Angela Toia
Desired outcome: Maps need to work in my Honda HRV 2015, upgrade it.
Update - had done reply to say they will be in touch. Have not heard back.
Posting on Social Media, looks to be my next step. Terrible Service, from what is a premiere Brand.
Update - had done reply to say they will be in touch. Have not heard back.
Posting on Social Media, looks to be my next step. Terrible Service, from what is a premiere Brand.
Honda Motor
-
service on vehicla
I made an appointment on 8/26/21 at Hillside Honda located at 139-07 Hillside Ave, Jamaica NY 11435 for an oil change and issues with some lights that lid up with several messages. My appointment was for 10:00 am. When I made the appointment on line I indicated that I was waiting for my car. At 3:30 I spoke to my service advisor Joseph Patanio I asked him if my car was being worked on? Mr. Patanio indicated to me, that no one was working on the car yet..

I proceeded to tell him I had an appointment at 10:am. I'm handicapped, He told me everyone has an appointment. Everyone can't have a 10 am appointment. He asked me to wait a moment that he would speak to a manager. He came back and told me they would start working on my car at 3:50 by 5:00 pm my car was ready.. It took 1 hour to repair my vehicle. I waited 7 1/2/ hours for a job that took 1 hour to do... Where is the empathy... This is ridiculous and unacceptable.

There needs to be better customer service, especially for people with disabilities., no one should have to wait over 7 hours for a repair that took 1 HR...The repairs cost me $424.56. They performed an aiming procedure and charged me $280.00 to remove messages that lid up on the dashboard.. I fell like I got ripped off...very disappointing...

I owed three Toyota's and I never had issues with customer service. It was always in and out an hour or two waiting time. I'm not happy with my Honda. I had issues with the fuel pump recall went in twice for that. I hope that you can do something to make the situation better at this car dealership. I also hope that you can compensate me in some way for my stress and suffering. Your attention to this matter is greatly appreciated..

Thanks in advance
Olga Soto
[protected]
Desired outcome: compensation
This review was chosen algorithmically as the most valued customer feedback.
Paid $125.00 for a Parasitic test, was said needed new alternator paid $780.00. Not driving it for two days, the car does not start have to keep calling to get the car started even after new alternator was done. Had three new batteries put in and alternator.. The back window is made to open where you view out the back window to see cars behind you. If the...
Read full review of Honda Motor
This review was chosen algorithmically as the most valued customer feedback.
HFS takes your money every month. The one time you need a human the want you to wait on hold for over an hour!! No email address. Would never buy from Honda again if this is how they treat you after the sale.
Read full review of Honda Motor
Honda Motor
-
Riyadh main workshop
Dear sir 

I am sending this email after more than 10 visits to the workshop

I am following the maintenance schedule every 10000KM 

The problem that my car is not stable and having multiple different issues 

At 10000KM I got failure in gas pump and they replace it with manufacturing failure reason

At 20000 broken front glas with no reason and they have done the investigation and found that the issue is from the manufacturing 

At 50000 the cat alignment has a problem and the Dammam workshop couldn't fix it 

At 70000KM I ask for alignment from Riyadh main workshop and the result is not fixable even with 2 days trial 

Now 72000KM I am asking to do the alignment again but the answer was this is the maximum we can do + other electrical issue 

I've been driving accord since 2001

I am not sure what happen in Saudi Arabia workshop there is no Quality at all and there is no solution for small issue like this 

Sir I am seeking your help and support 

Best regards 

Sulaiman Alanbar 

+[protected]

Job card number 260166
This review was chosen algorithmically as the most valued customer feedback.
Good day. I'm emailing on behalf of my mother (Pauline White) who owns a 2019 Honda HRV that was purchased last year from Honda South in Morrow Georgia. From January 28th 2021 she has brought the car in for service for the same issue 4x (1/28, 2/9, 3/30, and this current visit 6/7/2021. its still at the shop for past 4 days) and was repeatedly told they...
Read full review of Honda Motor
Honda Motor
-
HRV
Good afternoon.

I am Mr Tan of Malaysia. I bought a Honda Accord in 2013 under car plate No. JJJ 1368 registered under my wife name. I bought another Honda HRV in 2016 under plate No. V 1368 registered in my name.

I am proud to own the both honda cars. However, in 2020, Due to COVID 19 pandemic. The whole country was locked down and honda service centre in Muar, Johor Malaysia (GS Tay) was closed down. eventhought, it was reopened but it was very hard to book a place for service.

I missed the service and later I went to the service center to service my HRV car and I found that my HRV has gear box problem and other issue. The service center told me that due to my service record (I missed the service), the honda Malaysia do not wish to replace the part for me eventhought the car is still under warranty period. It is very sad. it is very unfair to me. If like that, How to continue to support or buy Honda car in future.

Hopefully, Honda Japan can resolve my HRV car defect issue. I can be contacted via my email [protected]@hotmail.com or my hand phone number +[protected]

Thank you very much

Tan Eng Wee
Malaysia
We are here to help
16 years' experience in successful complaint resolution
Each complaint is handled individually by highly qualified experts
Honest and unbiased reviews
Last but not least, all our services are absolutely free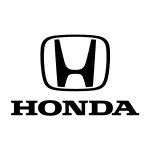 Honda Motor contacts