Ford
-
Ford radio head unit/XM radio
I purchased a 2021 Ford Transit Connect XLT in March of 2021. In September of 2021 I started having problems with the XM portion of the head unit/radio. If the vehicle was running and I stopped/shut it down to make a quick stop (purchase gas or coffee) and return to the vehicle, and started the vehicle, the XM portion of the radio wouldn't play. All other sound sources worked. The problem would continue until I turned the vehicle off again and let it sit turned off for anywhere from 15-30 minutes. The problem happens every time the vehicle has been running and is turned off for a very brief duration. I can't access the XM portion of the radio using the touch screen. I have tried various solutions such as disconnecting my iPhone from the radio, not connecting my iPhone at all, turning the radio off before I make a stop, not turning the radio on before I make a stop and turning it on after I make a stop. Nothing seems to isolate the problem. The van has been into the dealership for this problem 4 times, and being held for various lengths of time. Various modules have been replaced, including the APIM, and the XM antenna. I purchased the vehicle brand new, I don't expect this kind of problem with a new vehicle, and I don't expect to be inconvenienced by having to take a new vehicle back into the dealership 4 times to resolve a problem. Seems at this point the head unit should be replaced as nothing else the dealership has tried has resolved the issue. I purchased my vehicle from Ruge's Ford, Rhinebeck, NY, and that's where it's been serviced for this problem.
Desired outcome: I would like my radio to work correctly, whether repairs are made or the head unit is replaced.
Ford
-
Order for Ford Explorer
I ordered a Ford Explorer Hybrid last March. I was told that the delivery date would be sometime in June. I than got an email that the manufacture date was pushed back to July. The I was told that the car was built. Next I got an email that the car was built Then in late July I was told that it had been shipped and would arrive at the dealer between August 11 and 17. Last night I got another email saying that it would be delivered between September 11 and 17.

In the mean-time the sticker price for the car has gone up $1000 over what I contracted for. Also, my potential trade is losing value. This 6 month delay is costing me money.
Desired outcome: I want the car ASAP for the agreed upon price.
Ford
-
Unsatisfactory repairs.
I purchased my 2019 F150 new in Oct. 2019. At about 18k miles which was about 2 months ago it started shifting erractically. Harsh up and downshifts. Mostly at 3rd 4th and 5th gears. Hard down shifts mostly from 3rd down to first. Some times when going from drive to reverse it hesitates and then bangs into gear. When taking my foot off the gas it feels like the truck fell out of gear(it clunks). Other times when I step back on the gas it clunks..The first time I brought it to my dealer they did a relearn on the software. That didnt work so I brought it back a couple of weeks later. The second time I was told there was no problem. Two weeks later I brought it back and they rebuilt the valve body. Two weeks later I brought it back and was told "its a software problem nothing is physically broken so there isnt anything to fix".They said that if Ford comes out with another software update they will call me back in. Really? This problem is at least from 2017 if you fact check it. I cannot believe Ford cant fix the problem. I also cant believe they continued to put that transmission in their vehicles knowing they were defective. I will avoid Ford products in the future. I cant trust a company that doesnt stand behind their product. That leaves its customers with no options except to live with the problem. Thats unethical and disreputable. Shame on you Ford Motor Company.
Desired outcome: Fix my transmission. Stand behind your product. And respond to my complaint. Tell me why you cant fix these vehicles.
Ford
-
Fly wheel manufacturing issue
We have a cracked Fly Wheel. We had a diagnostic done as per their request after our mechanic said that it is a manufacturing issue. This is apparently VERY common in this make and model. We just want Ford to help fix it. It is very expensive and shouldn't be on the customer especially when they have only had it two years. The dealership quoted us $3000 minimum to fix it. None of our cars specialty alerts or alarms notified us of any issues. That is supposed to be a feature on our vehicle. This has been on going since November 2021 until today, August 2022. So our vehicle sits at the dealership while we still pay for it.
Desired outcome: Fixed without huge financial expectations from the customer.
Ford
-
2018 Ford Edge Engine Blown after driving less than 2700 miles
My mother purchased a 2018 Ford Edge with 74,498 on Jan 28, 2022 with an mechanical failure service contract and gap at Rountree Moore Ford in Lake City Fl. The dealership called her to come back out to resign paperwork on Feb.17, 2022. Sam re-did her paperwork took off her warranties (Mfs and Gap) replaced it with a car care service plan and a xzillion without her knowledge not explaining she doesn't have the warranties she asked to be included. He told her she had a warranty not explaining he add a warranty that did not include taking care of the main concern of motor and transmission the most costly of all repairs. Around 77,000 miles the car started overheating and stalled out in the middle of the highway in mid May and she took it to Rountree Moore Ford to get checked out. They told her a diagnostic will cost $250 which she did not have, that's when she found out she did not have a warranty to take care of the problem. The service guy then told her he has been seeing a lot of those vehicles come in with those problems and that she will need another motor/engine and Ford is aware of the problem. They claim they started the diagnostics but the car never moved. And from what I gather they put on file that the motor was the problem in the report (assumptions instead of a full diagnostic or if any diagnostics). She too it back home where we seen the coolant tank was empty and he son added water and antifreeze back into it. I called Fidelty and they said the warranty was cancelled by the dealership on Jan 28th the same day she signed the1st contract for the car. Sam said he must have accidently hit the wrong button and canceled that part of the warranty. So we decided to go to her bank and get the warranties added back to the car. A few weeks later we took the car back to get a full diagnostic and to get whatever was starting to go wrong fixed. They (the warranty company) refused to fix the problem because they said the problem happened before the warranty was added. Remind you (assumptions no full diagnostic if any because she didn't have the money). My mother is an elderly woman with limited income and resources and I feel she is being taken advantage of. The dealership is not taking any responsibility for their mistake. She didn't read or look over the paperwork or had somebody with her to look it over she just trusted Sam and resigned the contract just like millions of people do all the time expecting nothing has changed thinking she has warranties on her vehicle. She knows to always ask to add extended warranties and gap to any vehicle that is used knowing she will have to pay for the vehicle for 5-6 years anything can happen and she will end up paying thousands of dollars out of pocket for repairs and or the lost of a vehicle, money that she don't have. What really gets me is the she drove the vehicle less than 2700 miles and the motor/engine blows it's not her fault she was taken advantage of and sold a piece of crap vehicle that the dealership and Ford knows that they are having so many problems with like this and not doing anything to take care of the problem or the customer. Her car has been setting at Rountree Moore Ford going on the 3rd week. We need some help with this problem A.S.A.P. Ford or the dealership needs to come up with a solution. She purchased it with 74,498 miles engine blown at 77,124 barely driven and still responsible for monthly payments on this vehicle.
Ford
-
Ford F250
I ordered another Ford F250 in Oct of 2021 from Corwin Ford in Springfield MO (Dealer number F53480). I think the dealer sold those trucks in Jan of 2022 because the Ford Customer service said that the order number I checked on was already delivered to the dealer. So Corwin Ford ordered me another truck in Feb 2022. It is now Aug of 2022 and I still do not have my new trucks. (order number J01C and J02C)

I do think at this point Ford does not want to sell me new truck any longer.
Desired outcome: I would like to have my truck or just an answer on when it will be here. Nobody at the dealer can tell me any answers and Ford Customer Service can not tell me anything either.
Ford
-
Blown engine in 2015 Ford Escape with under 89,000 miles
I purchased this car new. Have had every oil change, tire rotation, etc on a timely basis. I feel that I have treated my car with the upmost care.

12/31/21 Total Bill $620.81 Correction Replaced Turbo Waste Gate Solenoid, Cleared DTC, Reset KAM, DTC Left Rear Wheel Speed Sensor out of Spec

01/06/2022 Total Bill $211.34 Correction Check Engine Light on & DTC set P0087 Low fuel pressure while cranking, Replaced Fuel Line pressure sensor, cleared DTC Reset KAM

03/01/22 Total Bill $782.79 Correction: Oil leak from valve cover Replaced Valve Cover gasket, Injector seals, installed coils & verfied

6/27/22 Total Bill $308.98 Correction: Repaced right rear wheel speed sensor

7/12/22 My car went dead on a busy highway 41, Had code said Engine Overheat, Stop safely. Something like that Had not driven more than 4 miles that morning.

Dalton Ford wanted $9300 to replace engine. Would not work with me on reducing the bill or take my car in as trade in "as is". Said was not interested at this time.
Desired outcome: The Ford Motor Company would review my problems Ideally, replace my engine. I am retired, on fixed income and no car
I am very disappointed in my Ford product. This was my third Ford. The 2000 Ford Tarsus I bought new I drove until I purchased the 2015 Ford Escape new.
Ford
-
Ford sa selling faulty cars with no aftersales service.
Took my Ford EcoSport in 5 times to Ford Menlyn to have a look at the engine light that is on. After contacting Ford SA, I finally got Ford Menlyn to have a proper look at the car instead of just plugging in the pc and clearing the error code. Been without my car for nearly two months now and the only update I get is that Ford Menlyn is busy with Ford SA's engineers on their Hotline to try and find the fault. Why doesn't Ford SA's engineers just go out on-site and have a look at the vehicle?

This is costing me a lot of money each month, as my insurance covers half my fuel, pays for my Apple Watch as well as iPhone for driving well. By not being able to drive my car, I have to pay in all these costs.

I've come to the conclusion that Ford Engineers are not capable to fix their own vehicles and have No aftersales service. Ford must stop selling cars! This is unacceptable.
Desired outcome: Please fix my vehicle...Or replace it if you can't fix it!
Ford
-
2022 ford Maverick pain
The paint is super thin. I have chips in the paint and I haven't had a single rock hit the car. There is even on in the tail gait of the truck. I had brought it up to them days before about some paint imperfections where it looked like dirty finger prints under the clear coat even and they send pictures of it to ford and I have never heard anything back since. This was at McLarty ford in north Little Rock arkansas
Desired outcome: Repaint.
Ford
-
2014 ford focus
Unfortunately I own the plagued car from Ford. After researching the problems they are having with the clutch, I found 520,000 vehicles with the same faulty clutch. Ford knew about this since 2010 but instructed their dealerships not to go in to details. So now my car, which only has 18000 miles, is out of warranty and they want me to pay for a $3500 repair. I have tried three times to get the service records from the dealer, Ewald Ford, Cudahy, Wis. They are ignoring me. I plan to proceed with holding someone responsible, and I I am entitled to the history.
Desired outcome: Obtain vehicle records
Ford
-
Ford Eco Sport timing chain damage
To Ford ...

Dear Sirs,

My name is Panagiots Iliopoulos, resident of Abu Dhabi, UAE and I have in my possession second hand Ford EcoSport 1.5L which I purchased it in October 2021 from the Premiere Motors Ford (Abu Dhabi).

This comapny was servicing the car since the beginning, as they declared, and I did continue to use their services only, for both maintainance and service.

Following their instructions I brought my car to their premises for service two times in intervals they instructed me, the last one at 106.000 Kms.

I always follow what the service team recommend, however, a couple of weeks after the second service and while using the car (only 1.000 kms after the service i.e. at 107.000 Kms), I heard a noise coming from the Engine bay. I took my car back to the Workshop, and after they checked it, they told me that the Engine needed to be replaced due to timing belt deterioration the engine was almost destroyed.

I have been very disappointed with the way and level of professionalism the Agency is handling my case. I bought the car from the Agency and have only serviced it with them. I feel as natural that your good company has issued instructions that vital items are being routinely checked and monitored during each and every service interval and the service company is held fully rponsible for the outcome.

I have another Ford Escape which I am Currently using. I have always been a Ford Fan and absolute user for many years. I feel the service Centre should take responsibility for their negligence as I trusted them with their Product Knowledge and Experience to maintain and service my car. I was never told to replace the timing belt and this has led to my Engine being damaged. I would like your intervention and assistance in this matter.

Looking forward to your positive response. Thanks

Panagiotis Iliopoulos
Ford
-
Ford focus 2012
I have a for focus the engine light cones on took it ford dealership in Tyrone Pa took it for a week and said it was the clutch plate they never called me I called them on Wednesday and get they was working on it so thurday night we want down there at was in the lot unlocked and we want down here and they use 3/4 gas 200 miles on it so we took it home they said we had a 357.00 bill. They never told us what they did. Got it home next day engine light cane back on so we took it to clearfield they said it need transmission control module it can get it ant where and the dealship is not working with me it only has 80,572 on it and the warranties has 10years or 150.000 miles called the ford company and said it was covered and dealship want me to pay the part
Ford
-
Erroneously Canceled my Ford Bronco order
I went on the reservation list in 10/20 i then placed my 2021 Ford Bronco order 3/17/21, I then changed my order 8/2021 due to Ford not being able to provide the hardtop for my initial order. I called monthly to check the status of my order and was always reassure my order Would Not be canceled & was safely in the system waiting to get a build date. Come 3/2022 almost 2yrs of waiting i find out my order was erroneously canceled on 02/15/2022. I immediately called my dealer to find out they were closed for business, i was told Ford was supposed to reissue a dealership to take over my order and instead they canceled it. i was then put in touch with the Anne Bitler LA Ford Zone Manager who was absolutely No help Zero. Ive emailed Fords complaint dept. Ive called Fords CS dept over&over and Finally Ford CS calls me back and leaves me a very detailed message basically saying too bad your dealer canceled the order nothing Ford can do to reinstate your erroneously canceled order go back to A dealer when/IF Ford reopen orders..total carelessness.
Desired outcome: reinstate my original order..im not asking for a free vehicle.
Ford
-
Bob Thomas Dealer
I received a recall notice on my 2016 Escape, I have tried to call Bob Thomas Ford in McKinney TX each time I am told to leave my name and number and they will call me back. So far, I have left three messages over three different days and no return. This is safety recall 22S43 and we have had one situation when we thought the vehicle was in park and it continued to move forward. I would like to know how safe this Ford is to drive and when it can be repaired, at least a return phone call as to what is or is not going on.
Desired outcome: Preform the recall work
Ford
-
Ford C-Max
Ford is issuing a recall for 2015 Focus, C-Max and Escape vehicles. According to reports there is a problem with the body control module that allows the engine to run even after switching the ignition off. Both cars with the standard ignition and the keyless push-button start are affected.

Our car 2015 c max has this issue but our vin number isn't listed to get repaired
Desired outcome: I want our car repair will be included on this recall contact me at my phone [protected] or [protected]@gmail.com
Ford
-
My Paint Job is peeling all the way to the primer
I bought my 2017 Ford Escape from Cowles Parkway Ford in Woodbridge, VA. Approx. a year ago, it was sold to Koons Ford. When I first called the dealership, they denied having any information on my car. They informed me that when Cowles left, they did not leave any information on the cars that were sold. And since my car was 5 yrs old, they would not cover a paint job even if the car only has 20,780 miles on it. I called Ford Motor Company and like the dealership, they even refused to open a claim on this problem. I have always had Ford cars as do the rest of my family. I have never encountered this type of refusal to stand behind your product. And then on top of all this, my car has a recall for the power train but Ford has not released a fix for it. Is there anything that can be made so that Ford stand behind their cars and repaint my car? I'm not the only one with this problem.

And to make all this worse, my car will be paid off soon. This car was supposed to be my retirement car.
Desired outcome: I would like Ford Motor Company pay to have my car completely re-painted.
Ford
-
20187 Ford Focus ST - White Smoke Problem
I am very disappointed with the Ford Motor Company. When my Grandson (Brandon Remphry) looked at the car, he wanted it. He took good care of it (Routine maintenance and oil changes). Then at about 45,000 miles the clutch went out and damaged other parts. He had a service contract, but they would not cover it since the clutch tore up other parts not warranted. I called the Ford Customer Service since the clutch was not that old. This was no help. This cost me over $2500 at Dave Sinclair Ford here in St Louis South County.

Now, with under 65,000 miles the car is blowing white smoke and Dave Sinclair Ford said the repair will be thousands of dollars (Turbo, Head Gasket, or Cylinder). This too me is not that many miles on the car. What else is going to go wrong as the miles go up.

I called Ford Customer Service because I heard there was a Warranty on this. She said it ended at 60,000 miles. No Help Again.

I owned four cars that had well over 100,000 miles without engine problems. I am worried this car won't come near that the way it is going.

Please, I hope you have any information on how I can get this repaired possibly at a lower cost. He misses the car. Dave Sinclair Ford has had the car for ten days before they checked it. I heard this is a common problem on Ford Focuses according to other shops I have talked to.

If you need more info on it, Dave Sinclair's phone number is [protected] and the Service Tech is Mike Teasee. They also said Ford has back order the parts that may be needed for about a month. I hope I can get a rental cheap thru AAA.

Thank You

Mark S Kedro

Grandpa to Brandon Remphry

2203 Warwick Castle Dr

Imperial, Mo 63052

The Vin on the car is 1FADP3L96JL325718

Ford Focus Hatchback
This review was chosen algorithmically as the most valued customer feedback.
Peeling paint along side windsheild The drivers side did it about 16 months ago. I reported it to the dealership and I was told to see if there was other complaints. Now July 7 2022 the riderside is doing the same. I had the driver side painted. I still owe for that. Iam attaching a photo.
Read full review of Ford
Ford
-
My 2015 Ford Fusion with a blown motor.
We bought a Ford Fusion for our daughter about 3 years ago. About 3 weeks ago, the engine light came on as she was driving to work. When she left work, the car would not run so we had it towed to the nearest Ford dealership in Wilmington, N.C.. After being diagnosed, the service tech said that the 3rd cylinder was blown and it would cost about $7,200 to repair. This was a surprise to me since we've kept the oil changed up to date and never had any issues with this vehicle or any of the numerous Ford vehicles we've owned and still own trucks, SUV, and cars with never any issues to this level. The service tech also said that this is a know issue with this particular motor on the Fusions and that Ford Motor Company is aware of.

They ordered the parts and repaired the motor and we paid the $7,200 bill.

I understand that the original warranty has ran out, but my question would be is there any type of warranty that could cover at least part of this repair?
Desired outcome: To pay for at least 25-50% of this repair.
Ford
-
2013 f150 steering problem
Steering is binding up during turns, both right and left. Feels like power steering has failed. Wheel does not return to center but must be steered back to center. No warning lights present.

Does not "lock up" but feels like no assist at all. Hard to control at high or low speeds

Was told by service, nothing wring when looked at, I said there is documented issues but like those, it is intermittent.
We are here to help
16 years' experience in successful complaint resolution
Each complaint is handled individually by highly qualified experts
Honest and unbiased reviews
Last but not least, all our services are absolutely free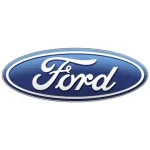 Ford contacts