Overview of Avis customer experience
Avis, the car rental company, has received numerous consumer complaints regarding their services. Customers have reported issues with the company's customer service, billing practices, and vehicle maintenance. Many have complained about being overcharged or charged for services they did not receive. Others have reported receiving dirty or poorly maintained vehicles. Avis has also been criticized for their lack of transparency and communication with customers. These issues have led to a negative reputation for the company and have caused many customers to seek alternative car rental options.
Newest Avis complaints
Given wrecked vehicle and claim file against my insurance
I rented a premium car from Avis at Tweed airport on November 2nd, 2023..

Upon inspecting the vehicle I noticed the passenger side had about $5,000.00

in damage. I went back to the rental counter and told them about it and they refused to give me any other vehicle. I told them to come look at the damage

and the other agent said "oh, the blue car". I told him to mark the damage on the paperwork and he tried to mark it on my copy only but I made him get the original and mark it. He knew exactly where the damage was without going out to look at it. Now A is has filed a claim against my insurance. After four hours of phone calls I have to send in the proof that I already showed the agent upon turning in my rental.
Desired outcome: Full refund of my rental for 1. Aggravation of my time getting this resolved. 2. Not a safe vehicle, there was damage to the rim and tire. 3. My insurance now says I will no longer qualify for my safe driver discount.
This review was chosen algorithmically as the most valued customer feedback.
Reserved a car to drive from airport in Dallas to be returned to airport in Houston. Pick up: rejected first car. Mitsubishi old with many dents and scratches. Second car CX-5 seemed ok. During drive it started raining and we realized tires were worn out. The car was unsafe. Avis literally put our lives in danger. Called customer service. Operator could...
Read full review of Avis
Avis car rental had no oil in it.
I wasted an entire day of my brief vacation due to poor Avis service. Car I rented at Nashville Airport on 10/11/23, GMC Terrain. oil light on 10/12. I stopped, gas station checked, said there was no oil in it! I had driven approx 4.5 hours. They put 2 quarts in, I drove 158 miles. Arrived at friend's house in Huddleston VA, car sat overnight. Checked next morning, no oil in it again! Wasted all day trying to get Avis to pick up car as I was over one hour away from any Avis. Tow truck brought Toyota Camry, tried to drive it, nails in tire! Very poor Avis service.
Desired outcome: Please refund the over $400 I wasted on two bad Avis cars and two wasted vacation days!
Is Avis legit?
Avis earns 91% level of Trustworthiness
SAFETY NOTICE: ComplaintsBoard has analyzed Avis and determined that it has perfect credibility and is completely trustworthy, with a legitimacy rating of 91%.
We found clear and detailed contact information for Avis. The company provides a physical address, 46 phone numbers, and 2 emails, as well as 5 social media accounts. This demonstrates a commitment to customer service and transparency, which is a positive sign for building trust with customers.
The age of Avis's domain suggests that they have had sufficient time to establish a reputation as a reliable source of information and services. This can provide reassurance to potential customers seeking quality products or services.
Avis.com has a valid SSL certificate, which indicates that the website is secure and trustworthy. Look for the padlock icon in the browser and the "https" prefix in the URL to confirm that the website is using SSL.
Our scan shows Avis website is free from malware and phishing activities, which are types of online threats that can include viruses, worms, Trojan horses, ransomware, and other malicious code, as social engineering tactics used to trick users into sharing their personal information.
Avis.com has been deemed safe to visit, as it is protected by a cloud-based cybersecurity solution that uses the Domain Name System (DNS) to help protect networks from online threats.
Avis as a website that uses an external review system. While this can provide valuable feedback and insights, it's important to carefully evaluate the source of the reviews and take them with a grain of salt.
We looked up Avis and found that the website is receiving a high amount of traffic. This could be a sign of a popular and trustworthy website, but it is still important to exercise caution and verify the legitimacy of the site before sharing any personal or financial information
This website offers payment methods that provide the option for customers to get their money back, which could be a positive indicator of the company's commitment to customer satisfaction.
However ComplaintsBoard has detected that:
While Avis has a high level of trust, our investigation has revealed that the company's complaint resolution process is inadequate and ineffective. As a result, only 14% of 460 complaints are resolved. The support team may have poor customer service skills, lack of training, or not be well-equipped to handle customer complaints.
We conducted a search on social media and found several negative reviews related to Avis. These reviews may indicate issues with the company's products, services, or customer support. It is important to thoroughly research the company and its offerings before making any purchases to avoid any potential risks.
Our Verdict: Avis is highly recommended company, but beware of poor customer service. Their 14% Resolve Complaints rating is a cause for concern. We advise using their services securely and reviewing complaints beforehand.
Unauthorized Toll Charge
I rented a car on 9/21/23 to 9/22/23 – 24hrs. One a week later, on 10/1, I was automatically charged for a highway toll charge, $14.52. The charge came from Highway Toll Administration that works with car rental agencies to charge car rental customers toll charges. The receipt gives a date and time for the charge, 9/22/23 at 12:14:15pm. The problem is the car I rented was in a parking lot at the specific time the receipt states I was on the highway. I asked HTA to provide photographic evidence showing the license plate of my rental car at the location of the toll camera at the specific time. Agagin, the rental was in a parking lot from 8:00am to 2:30pm, impossible for the car to be on the highway at 12:14.

Photographic evidence from the HTA would prove one way or another, but they refuse to provide any evidence. Hence this is fraudulent charge.
Desired outcome: As much time and effort I have wasted with this fraudulent charge, I would like a $50 credit toward my next car rental from Avis.
This review was chosen algorithmically as the most valued customer feedback.
Avis Car Rental 14 Lower Harrison St location Rented a vehicle on October 13, 2023, drop off Hyannis, MA Waited in line 40 mins, 1 overworked employee responsible for cleaning vehicles and checking guests in and out. The KIA I rented was dirty and as I drove away I saw a hazard light on the display. The windshield was filthy and when I tried to clean...
Read full review of Avis
This review was chosen algorithmically as the most valued customer feedback.
Avis employee at Shenandoah Airport in Virginia (SHD) backed into my parked car on 28 September at approx 2:30 local time while I was away in Europe. I learned of the incident from the Airport Security Officer who called me at 11:30pm (Italy time). No one from Avis contacted me even after I requested the owner of the Avis branch to call me. The insurance...
Read full review of Avis
This review was chosen algorithmically as the most valued customer feedback.
9/13/2023 Yes the rental was overdue because it's close to impossible to make any money through Uber when the cost to rent a car is almost $1400 per month. That's like leasing a top of the line luxury car through Mercedes or BMW every month ! I want to know where the hell are my belongings that were in the car at the time of the repossession. I'm...
Read full review of Avis
Car had been smoked in and charge for gas
Hello

Reference Avis social media case # 694632. My rental agreement # was [protected] And my name is Gregory Smith.

The car was not very clean and it smelled like it had been smoked in. A block from the airport we stopped to fill the tank . The lot attendant said we would not be charged but on my e recite there was a 52 dollar charge.

regards

Greg
This review was chosen algorithmically as the most valued customer feedback.
On October 6, 2023 I went to Avis rent a car at the New Bedford MA regional airport to extend my rental contract, but was advised that I had until October 10, 2023 to extend the rental. On October 10, 2023 at approximately 4:35PM I went to the Avis office at Pelham Rd, Methen MA to extend the rental agreement, because I was renting acommodations in New...
Read full review of Avis
credit for early return
I prepaid for a rental from the dates of 09/30-10/07. They charged me $335.15 on my credit card. I picked up my vehicle on Saturday morning at 8:30 on 09/30 just like I was supposed to. I returned my vehicle on Monday 10/02/23 at 2:30 because I no longer needed it ( my car was repaired quicker than anticipated). They still charged me $304.15 for the 2 1/2 days that I had the vehicle. I called customer service just like the woman at the booth told me I needed to do and Geordia in customer service advised me that she was sorry but rates fluctuate and therefor my price I had to pay for the time I had the vehicle was $ 304.15 with a credit of $31.00. That is absolutely ludicrous! I didn't even have the vehicle for a full 3 days and to charge that amount. I will never use Avis Rental car company again if that is they way they are going to treat their customers!

my rental return agreement # is [protected]
Desired outcome: I would like to have a decent amount credit on my credit card not $31.00. I would be willing to pay $50 a day. I think that is fair.
This review was chosen algorithmically as the most valued customer feedback.
I have received a letter from AVIS under rental agreement U629232682, which suggests that I returned the car with a smell of smoke. AVIS allege that I and/or my passenger (my wife) smoked whilst renting the vehicle. I can categorically state that I, nor my wife, have ever smoked in our lives, and if necessary, we can obtain medical evidence to support thi...
Read full review of Avis
Budget car rental applying fraudulent excess charges
I have just had the most appalling experience of Budget at Catania airport. I have been charged Euros800 for a minor surface scratch that could could easily be polished out. If this wasn't bad enough, I have today received notification that Budget is attempting to charge me a significant additional unauthorised sum of around £600 for "excess" charges that were already expressly included in my BA voucher booking. This is an attempted fraud and I expect it to be treated with the utmost seriousness
Desired outcome: I want an apology an confirmation that this attempt to impose unauthorized charges will be withdrawn
This review was chosen algorithmically as the most valued customer feedback.
9/17/23 To whom it may concern, I have a slight issue with the serious situation that happened to me upon checking out an Avis rental car at the Kansas City Airport for a trip I took to Kansas on Thursday, September 7th around 1:30pm and returning the vehicle on Sunday, September 10th. I reserved the car as I always do with NO additional insurance and the...
Read full review of Avis
This review was chosen algorithmically as the most valued customer feedback.
I reserved an avis car from 9/6/23 through 9/10/23. Arriving at the airport I waited 30 minutes to get a shuttle to take me to avis. Even though I called and asked when the shuttle bus will come by, but it never did. Ultimately, a budget truck saw me waiting and offered to leave me in front of avis. Returning to the airport (LGA), the drop off location wa...
Read full review of Avis
This review was chosen algorithmically as the most valued customer feedback.
Please clarify why you are charging me for a chipped windscreen that was not caused by me. I returned the car at 12pm on the 6 September. I even filled up the fuel. The car was inspected by an Avis gentlemdn abd signed off in my presence that everything was 100 percent in order. There was no chip on the windscreen when I returned it. The next day at...
Read full review of Avis
Car rental , not a full tank of petrol when given to me
My name is Riccardo Just,

I picked up a Toyota Hilux from your Hamilton branch on 4/09/23. The customer service agent told me to bring it back with a full tank. When I got in the car I noticed that the Petrol gauge was not on full but about one eighth empty. More fool me thinking that maybe this car looks like that when it's full (as all cars are different) so I drove off without checking. I only drove ,probably, 70 to 80 klm's . When I stopped to fill the tank it took $37 AND moved the guage all the way past the full sign. SO fundamentally I was ripped off somewhere between $20 and $30 worth of diesel. I told them at the office when I returned it on the 11/09/23/ not really expecting them to do anything so I am writing to you to let you know your cars are leaving the lot NOT full and customers are being over charged.
Desired outcome: A refund of petrol would suffice.
Joshua cody bank statement for refund
I have recipt of avis taking 2800 out of my bank account wrongfully.I trie3d calling for months about my issue no one actually came thru.One agent says he would send me alink if i copied the bank statements and address the issue,and they would send the refund in 3 to 5 business days,nothing has happened ,tried again they said they was going to send again if i re post the recipt with dates from bank highlighted i did that also,nothing was done.Sad to say i really like this rental company but this really had my account in critical condition,due to high electric bils due to extreme heat here i the south..If you can get in touch with me asap,i would love that so much ,my gmail is [protected]@gmail.Com
Car Rental at Phoenix airport
We pick up the car July 21 2023. For 12 days. Shawn Rogers. Booking number 2023949ous5

We requested a compact car.

There was a discussion about it because they tried to upsell and we said no because of gas prices.

Upon return of the car we noticed another 203 American dollars charged.

We called and said no way we didnt order a mid size. We are 2 people only travelling. They offered us 100 dollar credit or 2 days free rental we said no. A manager was suppose to call us back and hasnt. It has been 2weeks. Then we get a charge for smoking. Which is a joke we do not smoke. There was black marks by the window already which probably was a smoker at some point but not us!
Desired outcome: Want all the money back from mid size car we didnt order. Money back from supposed smoking that we didnt do.
This review was chosen algorithmically as the most valued customer feedback.
I rented a car from the cincinnati /kentucky airport August 18, 22 res # [protected]. pick up August 18, return 8/22/23. When picking up my car at the airport, the first car I was assigned was bashed in the back and the dash message said, "needs service, take to dealer". I went back and was assigned a 2nd car. Approximately 20 miles or so the 2nd car had a...
Read full review of Avis
This review was chosen algorithmically as the most valued customer feedback.
On Friday, 8/11/23 I rental a car from Los Angeles Airport-LAX, CA Avis Car Rental location. The car was returned to the car rental return lot at the same address location on Sunday, 8/13/23 at approximately 3:30 a.m. in the morning. The keys were left inside the car on the console. After arriving back to Texas from my flight, I continued to monitor my...
Read full review of Avis and 1 comment
Collect Your Trust Badge
Be recognized for outstanding customer service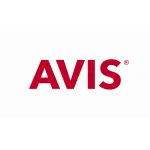 Avis

contacts
We are here to help
19 years' experience in successful complaint resolution
Each complaint is handled individually by highly qualified experts
Honest and unbiased reviews
Last but not least, all our services are absolutely free