Avis
-
Automotive rental
May 15, 2022 to June 12, 2022

I picked up a rental at Muskegon Airport, 101 Sinclair Drive, Muskegon, MI 49441. I had reserved the rental online via AutoRentals.com. I had reserved a New Volkswagen Jetta for a reasonable rate for gas mileage reasons. I was given a high mileage Mitsubishi Outlander Sport 28,000+, this car had a multitude of damage to it and the stench in it was horrendous. When I noted what it was and it's condition I requested another of the multiple vehicles in it's lot. The female customer service rep became aggressively rude and declined doing a damage review and the vehicle had less than 1/4 tank of gas. She offered to go fill it up if I wanted to wait, uh of course I didn't want to wait for an unstated amount of time. I had to take multiple photos of the vehicle then go fill the tank with fuel before I was able to depart on my trip.

The real issue is the transmission was malfunctioning with severe slippage on numerous occasions during my long trip of 1850 miles. If you know anything about mechanics and automotive transmissions, it could have failed at any moment during my trip often in very remote locations. Hence, Avis should have provided the vehicle I had reserved. The other issue was gas mileage. The Outlander got around 24 mpg compared to 36 mpg of a Jetta (why I reserved it).. Do the math it used about 26 more gallons during my trip. I paid an average of 4.759 for gas so this malfunctioning high mileage vehicle cost me $123.73 more for gas plus the stress of worrying about the transmission failing at any time.

Finally I returned the vehicle 2 days early and Avis raises it's rate to assure it gets all of the original quote. I read the small print. This is pitiful and honestly a rip off. OK, don't credit the full per day rental amount but give the customer some rebate for early return. I WILL NEVER RENT ANOTHER AVIS vehicle AGAIN in my future ventures. I should receive a refund for a malfunctioning vehicle which if you read their contract is assured.

Details of my rental agreement #293799940 Original contract quote was for May 11 to June 14, 2022 for $1220.00 I originally reserved a Volkswagen Jetta exclusively for gas mileage and comfort of driving. I was given a very high mileage Mitsubishi Outlander Sport. I also checked the tire pressure which was all over the place, 4 tires had a wide range of pressure, so I spent additional time balancing all four pressures. It is my complaint I was given a vehicle not in a standard quality of mechanical state that had a horrendous stench, hadn't been appropriately checked, fueled or given a damage review prior to my departure. It malfunctioned on a multitude of occasions which caused a high level of concern and didn't allow normal driving for most of my 1850 miles of use. It also used far more gas than the Jetta I had reserved.

I understand customers often don't get the vehicle they request, however other Rental Companies do whatever it takes to satisfy the customer with the alternative. This agent aggressively denied any alternatives and basically stated it's this or nothing. She also was very rude regarding my concerns about the damage, doing the damage review which I believe is the customers Legal right to assure there is no consequence, then rude about the low level of gasoline.

The malfunctioning vehicles cost me time and stress for my very long trip around the Midwest. I couldn't drive it normally like a vehicle in standard mechanical functioning condition. Avis should reprimand their representative, she was the worst customer service representative I have EVER encountered in my life. If I were her manager she would receive a warning about this behavior. I understand people have issues that cause their negative behavior, but I did nothing but request standard, legally required service. I paid enough, probably more than most customers, Avis should be willing to accommodate simple requests for alternative rentals.
Desired outcome: I would like a reasonable compensation for the malfunctioning of the Mitsubishi Outlander Sport with a transmission that should have been serviced or checked before renting it. I would say $250 would be a fair amount.
Avis
-
Product and service
The first vehicle a (Toyota 4Runner)I rented smelled like smoke and called customer service and was advised to bring back. Exchanged it for a Kia suv and got in a rain storm and car was all over hi way and we discovered the front tires were showing the steel belts and had no tread. Very dangerous for everyone. Then from 2:00 pm to after midnight I was on the phone with customer service waiting for a tow truck because it was unsafe to drive. Missed a lot of my vacation plans with family and was unable to go to events we had planned. Finally exchanged it for a Ford Edge
Desired outcome: to get compensated for the time i missed for a day a my vacation with family because 2:00pm to 12:30am i was without a vehicle do to safety concerns.
Avis
-
Customer Service
A coworker dropped the key to my rental down an elevator shaft, I thought it shouldnt be a big deal I would just call the branch and get a replacement key. 5 hours later I gave up and just had them tow the vehicle back to the airport.

1. There is no way to get ahold of the Avis branch in the Airport. Which is absolutely ridiculous. Especially since it would have taken a 5 minute conversation with them to have fixed my issue. But when you call the only options that you are allowed to choose from send you to the call center.

2. Call center cant even get ahold of the branch, again completely ridiculous. They finally answered and told me that it was Roadside assistance issue. Ok fine, transferred me there

3. It is not Roadside assistance it is the branch issue, was told that I would be transferred to the branch, finally going to get it resolved...nope

4 transferred to the branch which dumped me right back into the telephone que which only options send to you to the call center, who tells you its

Roadside assistance issue, who again tried to transfer me back to Honolulu.

I finally gave up and told roadside to tow the vehicle back to the airport in honolulu and I would have to go in and pick up a new one. Only to get there and have the lot attendant ask why I didnt just call cause they have spare keys.

ridiculous, unnecessary inconvenient and utter waste of 2 days all because the people working at the honolulu branch cant be bothered to answer the damn phone?
This review was chosen algorithmically as the most valued customer feedback.
I stopped by the pick-up location where I made a reservation, (#31939048us1) 2 months ago, to reserve a full-size hybrid car from July 3rd-11th. The gentleman explained to me that it is a holiday and gas went up, so I probably won't get a hybrid. He said I'll probably get upgraded to an SUV. I did not reserve an SUV, nor do I want to drive one. I...
Read full review of Avis
Avis
-
reservation
Hello,

I reserved a car a month ago to be picked up on July 3rd.

Reservation # 31939048US1

I went by the pick-up location to see how comfortable the seats of this Prius Hybrid will be for my back. The gentleman at the counter explained to me that I will probably not get a hybrid. He will probably give me a free upgrade to an SUV. I do not want, nor can I drive an SUV. He explained that it being a holiday weekend, I will probably not get the car (or similar) that I reserved. He also explained to me that if he has a hybrid on the lot the day before or morning of my scheduled pick-up, but someone comes in before I get there at the scheduled time, then he will give it to that other person.

He instructed me to call the 800 number. He said that since I made the reservation online, someone at the 800 number can ensure that they have a hybrid car there for me to pick up. I called the 800 number and spoke with 3 people.

All 3 explained to me that a reservation basically means nothing.

So why is your company misleading the consumers like this? Why are you providing the opportunity to' reserve a car' that you have no intentions of fulfilling? This is misleading. And false advertisement.

Amanda Leinart
Desired outcome: I would like for Avis to fulfill the reservation by having a hybrid there at the time of pick-up.
Avis
-
Horrible experience
Got a car hire by momentum insurance from Avis,tyre on the left hand side was in a bad condition however was advised there's a sparewheel,while driving I had a puncture on the same wheel then I changed to a spare wheel,I returned the vehicle and explained what happened,to my surprise Avis deducted about 730 from my bank account and when I asked ,Joyce mentioned it's for the tyre and they will be taking 1500 which was my deposit to dem in total they will take about 2250 which she said it's for the replacement of the new tyre,I explained to her that ur tyre was in a bad condition but she said unfortunately that's how they work and I should expect my invoice soon
Desired outcome: I would appreciate to be refunded in full
Avis
-
Rental fees
I picked up a car at the Natural Bridge location in STL on May 4. I was running late for a meeting and my rental wasn't ready. The agent upgraded me BUT charged me $50/day extra it appears. She SAID it would be $20/day. I don't understand WHY I was charged ANYTHING. Avis didn't have my car. I would like to be refunded the extra. I made the reservation through AARP. I asked for a Midsize vehicle. I got a Luxury. My charges should have been $366.78 and I was charged $853.39. I don't want to have to take further action on this, please. Just refund the extra charges.
Desired outcome: Refund the extra charges.
Avis
-
Insurance
I pre-paid for a Avis rental car at LIR and for Allianz auto insurance for a trip to Costa Rica April 27-May 15 2022, purchased though Priceline, on May 8 2022, trip #522-124-203-44. Avis confirmation #25540792US4. Allianz plan #PLIUS1253625127. When I went to pick up the car I was told I had to have more insurance or I could not get the car and if I did not pay an extra $15. a day for another insurance coverage I would lose my pre-paid car rental and pre-paid auto insurance so I paid it under protest as I was given no choice in the matter.
Desired outcome: I would like a refund for that extra insurance that I was charged for, and I would like a response to the matter.
Avis
-
More focused on selling you insurance than getting you the right car
I booked an SUV with Avis on December 30th, 2021. The pick-up and drop-off location was the same, Juan Santa Maria Intl Airport, SJO. I had specifically asked for an AWD vehicle because of the steep terrain in Costa Rica. My traveling companions booked the same thing on the same day (we were sitting next to each other). We both were told it would be a "Nissan Qashqai or similar".

Upon arriving at the car rental desk, our friends got a Nissan Pathfinder, and we got a Nissan Kicks. Not being familiar with the Kicks, I assumed it was simply a different name for a similar model. Our destination was a 3 ½ hour drive from the airport. It was not until we arrived at our hotel, at the top of a steep hill, that I realized that this vehicle was not AWD. This became apparent because the car could not climb the hill to the hotel (it was not paved). My family had to get out of the vehicle and walk up the hill as I struggled to get to the top.

Clearly, driving 3 ½ hours to go back to the airport and then another 3 ½ to return was not feasible. Being in a foreign country, it's not so easy to find alternate locations for car rentals.

This happened 4 more times during our trip. As a result, we ended up using our friends' Pathfinder for most of the trip. Also, the Kicks is a lower-grade vehicle than the one I had wanted.

Rather than complain at the airport on our return (there was a long line and we had a flight to catch), I submitted a complaint directly to Avis. Their response was basically "We did nothing wrong."

Not trustworthy.
Desired outcome: Refund of 60% of my bill, since I could not use the car for 60% of my trip (3 out of 5 days)
This review was chosen algorithmically as the most valued customer feedback.
My name is Maria Garcia, I had requested a rental from Avis at South Carolina airport this morning at 10:10 am. 1.) I waited for about 2 hours to get the rental. Car #96040991. 2.) About 20 minutes into my drive I got a flat tire and was unable to put spare on it since the spare tire was also flat. 3.) I called Avis and was told tow would get to me in an...
Read full review of Avis
This review was chosen algorithmically as the most valued customer feedback.
I need my situation rectified. I had a nightmare of an experience with my rental car and hell of a lot of stress and time wasted. To top it all, my experience would have been worse if my tire blew out on the highway. I made a reservation online for a rental car at Avis Glenolden. There was only one person attending to customers. There were three of u...
Read full review of Avis
This review was chosen algorithmically as the most valued customer feedback.
My Avis Reservation nr: 23825060ZA0 Ref: E967351092 My vehicle was in for repairs at Northern Cape Panel beaters in Kimberley, so I rented a vehicle from Avis Kimberley (Class B, White Toyota Starlet). My insurance company (Momentum) paid for the time that I rented the vehicle, because it is included in my policy, all I had to do was to pay a deposit of...
Read full review of Avis
Avis
-
Unauthorized card charges
I customer service regarding rental agreement # 23053701us6 disputing charges. The car was dropped off on Friday the 25th at 5am, however I'm being charged until Saturday the 26th at 1030pm. I called the evening of the 24th for instructions on returning the car the next morning before opening. I followed the instructions but received a call from Zach looking for the keys. I returned his call when my flight landed and he obtained the keys.

I've attached screenshots of the text/voicemail and returned call to Zach at Charleston airport that proves this car was returned at said time.

This was also sent to customer service claim #4599052
Desired outcome: Please adjust my bill accordingly.Thank you,Christina Vacca207-590-6599
This review was chosen algorithmically as the most valued customer feedback.
My car rental was reserved & paid for by Government Vacation Rewards; I'm a veteran. Yeah, right, that doesn't seem to matter. I arrive at Daniel Oduber Quiros Intl Apo Liberia yesterday (3/28/22) and had to take a hot shuttle to Avis outside of the airport. I say to myself, "Okay, this is different." Then I stand in line for at least 45 minutes, because it...
Read full review of Avis
Avis
-
check in
south carolina check in took over 30 min.the other worker took care of 4 people before lady came out from office to help. her attitude was nasty to say the least,i had pre paid thru expedia and listed my son as the driver,she said that did not matter and i was charged an extra 13.00 per day.it took 20 min. of my paid drive time to get finished,my son said a cuss word and of course she threated to not give us the car. i will never use avis again just from this experience.son apologized to her and told her sorry several times. her attitude stayed the same - just nasty because she had to do her job instead of sitting in office.
Avis
-
Avis falsely claimed we rented a car - we never did
Avis in San Francisco rented a car to someone that had our name address and DL number. The customer apparently paid cash. The customer damaged the car and left it on the street. We received a call from SFPD regarding the car, which is how we found out about the situation.

Avis would not respond to our explanations that we are not and have not been in the city even (we're in Milwaukee). They demanded we go the route of identity theft and 'defend' our position. Our local police agreed that we should not need to do that. We are innocent.

Now Avis has sent their $3700 claim to collections.

It's our position we are not responsible for Avis' lack of security and inability to control their own liabilities.
Desired outcome: We want this to go away, and we don't want to pay or do anything to make that happen.
Avis
-
Rental car is unsafe
I rented an SUV from Avis. When I got home with the vehicle, I noticed that both front tires are bald...and I mean SLICK bald! Certainly not legal! Also, the car was filthy dirty...certainly not cleaned...and certainly not Covid "clean". I tried to contact Avis several times and was met with long hold times (after which I was disconnected) and their Customer Service people haven't a clue what to do other than say "I'm sorry". They refuse to let me speak with a supervisor. I have no way to correct this issue as I leave tomorrow morning early...in the rain...with a car with two bald tires. Totally unsafe vehicle and totally poor customer service. Awful company!
Avis
-
Poor communication, repossession mistake, overcharged, terrible management
On October 6, 2021 the 4Runner I rented from Avis Norfolk Airport was repossessed. I was not notified letting me know that they would come to my home in the middle of the night while I slept. I walked out the door at 7am on the 6th to go to work and the truck was gone. I called non emergency police and state police to find out if it had been towed. It was not. I called Avis customer service and was told they could not help me. I was told to call the location I rented from at 9am when they opened. I called and called. no answer. the Avis Norfolk airport rental booth does not answer the ever. it is redirected to customer service who had no information about the truck still 2 hrs later. I called to report it stolen. I finally was given a phone number to call and no answer. I left a message. A woman returned my call at 11am. I explained the situation. after a brief hold she tld me the truck was repossessed. I asked her why ensuring her that I extended the vehicle online 3 weeks in a row because when you call customer service the recording askd that you go to avis.com to conduct extentions. I recieved confirmation numbers everytime I extended the vehicle. I was paid up to date via my credit card they had on file. I asked her why I did not recieve a courtesy call to inform me the truck would be repossesed. another brief hold and a very appologetic woman looked on the computer in the notes about this account and confirmed i was never called. i explained to her that not only did I miss work but my husbands keys for all his equiptment was in that truck. He could not run his equiptment so nothing got done. I could not go to work because I was stranded. i had to reschedule 3 jobs and my husband got chewed out by his boss. We both lost pay for that day obviously. The woman gave me a number to call the manager at the airport who would help me out. the manager at the airport offered to pay for an uber to get me there to pick up another rental. I chose to have a friend give me a ride. It is now 5pm. they put me in a Nissan Rogue that I paid for. I followed the lady about a mile down the road to where the 4 runner was located. she allowed me to get all my belongings out of the truck and was very apologetic and kind and she verbally told me due to such an inconvienance I would not be charged for the rental of the 4runner. She would make sure of it. I was satisfied at that point. I felt they made up for their mistake. Neither women had given me a reason for the repossession. They just said it was a mistake. 2weeks later i returned the rogue and exchanged it for a car. fast forward about 3 weeks and I was having an issue with the car. When I would go over 50mph it would start to shake. I took it to Avis to exchange for a safer car and they told me I would not be getting in another car. I was on a do not rent status and then the man rudely told me how the airport has public transportation and walked away. Stranded again by Avis without an explanation again. Uber cost me 56$ to get home. I had to cancel my trip to Christiansburg to see my 4 granddaughers. I go on my Avis app and I see that I am being charged over 2,000.00$ for the 4runner ontop of a 944.00$ charged to my capital one account. The app does not give detail of what I was being charged for. It just gives a basic break down and a total. Finally after going through all this chaos with this company the kind lady from the airport was not so kind anymore and told me I should have signed a new contract once I rented it for more than 30 days. Well that is fine if the contract for a vehicle that is rented long term is diffrent than a weekly rental. However I did not know that. I just kept extending it online like the advise customers to do. Why wouldnt I get a call from an agent asking me to come in and sign a new contract? Why didnt they ask me what i wanted to do with the truck? All of this could have been prevented. I recieved a letter dated Oct 7, 2021 1 day after the repossession letting me know that by law they had to inform me the truck was being repossesed 24 hrs in advance. Well they notified me 24hrs after it was repossessed. It is March 2022 and I am still not satisfied with the conduct of Avis. They have refunded me in the amount of 300$ only and I believe that was the late fee I was charged for a vehicle that was not late. I extended it. How is it late? Everything is conducted Via email. I get diffrent conflicting info from diffrent people representing my complaint. I was told I was removed from the do not rent status and that i was taken out of collections. Both untrue. This company has caused me time off work, loss of pay, stranded twice, 58$ uber cost to get home, they overcharged my credit card witch exceeded my credit limit by over 1500$ which has caused my credit score to go way down. Capitol One is charging me late fees and penalties. A courtesy call would have prevented all of this stress and financial strain and the time I spend on the phone and emailing trying to get my money back. I am disappointed at there customer service. Most of all I am appauled by the email I recieved from the very "nice" lady manager at the norfolk airport avis booth who emailed me a harsh and aggressive letter stating how this is all my fault. She stated how it is my responsibility to read my contract and I should have come in on the 30th day of rental to sign a new contract. Am I out of line to be upset? Any other car rental company would have called me to ask me to come in and sign a new contract. After all the policy states that I am to be notified prior to them repossessing the truck. They handled this situation very unprofessionally and they still are by blaming me and now ignoring my emails.
Desired outcome: I want removed from collections and from the do not rent status. I'd also like a full refund for the 4 runner.
Avis
-
Complaint
In February 2021 on the 28. I was parked in a parking bay when a guy crashed into the back of my vehicle. We found out that the car his driving was actually a rental vehicle. He appeared in court in August 2021 for drunk and driving. We have contacted avis they gave me a case number but I haven't heard from them since. The vehicle I was driving is 1 polo vivo 2021 model and it only had about 900km on the clock. Please assist it's going to be 1 year my car is standing now
Avis
-
Unethical behavior
We forgot a shopping bag with two keychains in it in the center console of our rental car when we returned it to Orlando Sanford airport. The rest of the car was completely empty. We called the Sanford Avis 6 hours later when we realized it. We were told to call back the next morning because the service department was gone for the evening. Called back the next morning as soon as they opened and we were told we actually needed to check the Avis lost and found website and file our claim there. We hung up and went to the website and found out that Sanford Avis doesn't even participate in the lost and found website. Called back to Sanford Avis for a third time and someone finally was willing to check with service to look in the car. At this point it had been over 14 hours since our first call to them. Service department said there was nothing in the car. We were told they would check with the manager who came in at 3:00ET to see if someone had turned it in and would call us back. In the meantime, I emailed customer service to see if they might be able to help us quicker, explained the entire situation, and received an automated email. We finally called them back at 7:30ET, almost 24 hours since our first call to them, when we still hadn't heard from the manager. This person was very helpful and said she would check with the cleaning crew and call back. At 8:30CT, I finally received an email back telling me to call the location we returned the car to or check the lost and found website, followed by a copy of the contract that says they aren't responsible for items left behind. It was obvious the customer service rep hadn't actually read the email I sent. At this time, we called back to Sanford Avis (9:30ET) because we still hadn't heard back about the cleaners and were then told that the cleaners didn't find anything.

I am aware that it was my fault that I forgot something in the car, however it was made clear to us that very few people in this company actually care about helping. They not only kept the item that we forgot, they blew us off for over 24 hours while we were trying to recover our property. Just because they aren't responsible for lost items, doesn't mean they shouldn't have an obligation to help you recover an item that you've left behind, especially when you realize it within hours of returning the car. Had the first or second person been more willing to help, we might have recovered it before someone else had a chance to keep it for themselves.
We are here to help
16 years' experience in successful complaint resolution
Each complaint is handled individually by highly qualified experts
Honest and unbiased reviews
Last but not least, all our services are absolutely free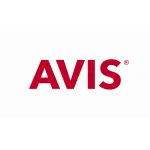 Avis contacts