Budget Rent A Car complaints
262
Budget Rent A Car
-
Charged for 16 Hours less Rental
I pre-booked a car from Budget on April the 7th 2022 for pickup on the 27th May 2022 at Perth Airport.

I had pre-paid a total of $855.00 to pickup on the 27th May and return on the 5th of June.

I had to change the pickup time to 12:00pm on the 28th of May because my flight had changed. I was notified by Budget that I would have to pay an extra $490.00 for 16 hours less rental.

This cannot be justified with 'base rates' used as an excuse from Budget.
Budget Rent A Car
-
The Car was filthy in and out. The windshield was dirty to the point of unsafe.
I picked up the car at the Orlando airport garage. When approaching the car, I noticed it was unwashed. When I entered the car, I noticed the windshield was dirty to the point of unsafe. Then noticed what looked like milk or Ice cream stains on the rear seat. For me to get another car I would have to take my luggage back to the terminal and wait in the line again. So being I had a deadline I drove the car to the nearest service station and cleaned the windshield. When I returned the car, I told the attendant at the Budget counter about the issue. He offered a compassion refund, but I never got it. I have rented many Budget cars in the past and never had an issue. I will list the information I have below.

Reservation number 06948430-us6

Budget car#95568701

Plate # FL LDPV56

Sincerely Frank Verdolotti

401-743-6006
Budget Rent A Car
-
Inability to Honor Pre-booked Reservation
I made a rental car reservation over a week in advance so I could travel to my grandmother's funeral. I received multiple confirmation emails, and yet when I arrived (5/4/22), I was told they had no cars available. I had walked 20 minutes from my hotel with my bags to the rental location (700 West 7th St, Los Angeles, CA) only to be told they couldn't help me. They left me completely stranded outdoors in an unfamiliar city without shelter and denied me the transportation they had previously promised. The clerk offered no help, no sympathy, and no suggestions as to how to get transportation. Due to the abject incompetence of this location, I had to book a last minute flight in order to get to my grandmother's funeral. I hope Budget never again puts a customer through what I had to endure today. I'd be happy to provide any additional details to a Budget rep.
Desired outcome: I'd like for Budget to cover the cost of my plane ticket, which was $351.60.
This review was chosen algorithmically as the most valued customer feedback.
On April 28, 2022 at approximately 1:00 PM I went to the Budget rental counter at the Atlanta Airport. I spoke to a representative who was very professional and offered great customer service. However, she then expressed that my truck would not be ready for an hour. I informed the representative that I reserved a compact car. She told me that would not be a...
Read full review of Budget Rent A Car
Budget Rent A Car
-
Reimbursement after car collision
Hi,

On March this year we traveled to Ireland for Holidays. In my return to the airport I was parked in a gas station when a third vehicle hit my rental car in the front, nothing big, however, the painting was damage.

The third vehicle driver gave me all details related to his insurance, which I it passed to Budget rental cars.

After almost 2 months, I'm waiting for my reimbursement, they charged to me all repairs for the rental car saying the money will be back once the third insurance pay for the damage, until now, nobody from Budged is answering my emails and phone calls.

Details about the rental car agreement:

Vehicle: CORSA UNLEADED

Reg No: 191D42211 B06625 GREY

AS SIGNED CONDITION REPORT

Out DueIn

Location: DA DA

Date: 11−03−22 14−03−22

Time: 16:08 14:00

Odometer: 60251

Contract: DA522395

Thanks

DA522395
Desired outcome: Reimbursement of cost reparations
Budget Rent A Car
-
Car Rental
This was the worst experience I ever had renting a vehicle at the Las Vegas International Airport. I waited in line for over an hour. Each customer took at least 15 minutes. The counters were inadequately staffed. Then after waiting in line for over an hour they required numerous signatures a $200.00 deposit and then closed it out with the fact that there would be another 30 minute wait before the vehicle was ready. This was such an example of inefficiency. It took me longer to rent a car, even with a reservation than it did to fly to Las Vegas from Boise, Idaho.
Desired outcome: Refund half of my rental cost.
Budget Rent A Car
-
Billing over charges
I reserved a vehicle through Expedia for Budget Car Rental. The total cost of Reservation was 301.00 on Expedia. Budget billed my credit card $677.00. They incorrectly added extra days to my bill and other charges more than doubling the cost of the rental. I was reimbursed $216.00 only. The only additional charges that I agreed to pay as for tolls at 11.99 per day for 3 days and 1/4 tank of gas was used. I figured the most that would be is an additional $80. They still currently refuse to process the additional refund of $80.
Desired outcome: Refund of $80
Budget Rent A Car
-
2.5 hours waiting for a reserved car
We arrived at our destination of Fort Myers, Florida on 4/4/22. We waited in line for 2.5 hours to get our reserved rental car. During this 2/5 hours, not one representative addressed the long line of patiently waiting customers. A little communication goes a long way as to why the line was so long at such a small airport. When we finally made our way to the counter, the representative only asked for our license and credit card. Another 30 minutes went by without a single word from your representative. She sat at her computer and wondered around. We had no idea what was happening. Very unfriendly, no apologies for the long wait, nothing. We finally went out to get our car and they had no idea. So another stand around for 20 minutes trying to figure our what to do. They finally said, "just take that car", even though it was not assigned to us. We asked the representative for a card as to who she was. She wrote it on the back of our agreement. We normally inspect the car and she was having none of that and told us to just take pictures of anything that was wrong. We asked her to show us the details of the car, again, she just ignored us. What a horrible experience.
Desired outcome: Please refund partial payment and how this problem is going to be fixed in the future.
Budget Rent A Car
-
Surcharges
Budget charged me $125 for key even though the girl say to leave it in car. I even ask the front desk and they say leave it in car. They charged me extra $200+ dollars for rental on top of rental costs saying its just for deposit fees. After paying the cost of car rental, i didnt think about the key charge until now. Just got a $125 key charge that i already returned WITH the car and even told the lady that i left in car. She even checked it and said its good to go. It has been exactly a month after travel and the card i used to pay for car rental is being charged for $125 key charge. This is a bogus company with shady dealing.
Desired outcome: How about not try to skim the customers with bogus fees.
This review was chosen algorithmically as the most valued customer feedback.
Rental Agreement No. 441322151. April 3, 4, and 5th 2022 Requested 2 day one Way Rental from Nashville AP (4/3) to Ind. AP (4/5) Agent agreed to meet my request for the price of $381.70 which seemed reasonable at the time. Agent then quickly stepped me through the signatory agreements by telling to me to "accept" Accept""Accept"which I did attributed to...
Read full review of Budget Rent A Car
Budget Rent A Car
-
over charging
I recently rented a car in FT Meyers, Fl on Feb 26 and returned the car on March 5th in Tampa, Fl. Upon returning the car at the airport I received no receipt from the Tech's checking cars in for return. I made sure the car was full of fuel before returning the car and took 2 pictures of the gas gauge for proof that the tank was full.

Well I got my credit card bill and there it was a charge from Budget for $79.99. I did add SUNPASS for $59.99 dollars. At the time of pick up the clerk never said anything about paying tax for SUNPASS. I already had paid all the taxes when I rented the car. When I reviewed the online receipt it was for $68.20 when they charged my credit card $79.99, that's against the law. There was a fuel charge @ $9.99 a gallon. The based the car at 11.9 gallons when I got the car and when returned at 11.0 gallons. THE GAUGE SAID FULL WHEN I GOT THE CAR AND FULL WHEN i DROPPED IT OFF. How do I know what the fuel level was when I got the car, THIS IS WRONG!

Checking the computer to show the computed fuel Level?

When I called to dispute the additional charges Vallerie was nice at first but then seemed defensive when I question the charges and then ended the call without notice. I need a lawyer, I want to sue, they are so far out of line. NEVER USE BUDGET RENT A CAR, THEIVES...
Desired outcome: I want my money reimburse, the car was returned full, I have pictures. The clerk never said I was going to pay tax for SUNPASS, that's ridiculous! And how do they charge my credit card for $79.99 and the Budget receipt totals $68.20.
Budget Rent A Car
-
Rental car of poor quality
I rented a full size car in from Budget at airport in San Juan Puerto Rico from 3/19/22 - 3/26/22 and the car had tie wraps holding the front bumper cover on, was dirty inside and out, and vibrated at highway speed. The car looked to have not been properly maintained and was very dangerous at highway speeds. I was also charged almost $1000 for the week which was outrageous for the quality car I received. Confirmation number is 02523754US2
Desired outcome: I think I should receive at minimum a discount for a car like this as others who paid the same had a more suitable vehicle.
This review was chosen algorithmically as the most valued customer feedback.
I rented a vehicle from Budget Rent a Car in Barrie. Reserved for pick up on Sunday March 13th around noon. Rented for 2 days as our vehicle was in getting repairs done and needed a car to attend appointments. I was given a White Hyundai Elantra Sedan. Drove home and the brakes were horrendous. Tried calling but they were now closed. Contacted them on...
Read full review of Budget Rent A Car
The complaint has been investigated and resolved to the customer's satisfaction.
Budget Rent A Car
-
No one calls back
Tried calling Budget to inquire about the refund, left a phone number to call back: 6313567451 - no one called back though system informed me that the call be will given in 30 minutes. I have requested this 3 times during the period of 3 days. No body called. what the hell is wrong with your system why are you lying to your customers ?

reservation has been canceled. I need to get the refund for remaining $150 as I was travelling from eastern Europe and did not have the internet to perform the cancellation sooner. Please refund remaining $150

Pick up:

Tue Mar 08, 2022 at 09:00 PM

Drop off:

Fri Mar 11, 2022 at 09:00 PM

Your Confirmation Number:

05173568US1
Desired outcome: $150 to be refunded in addition to the previous refund.
The call back happened and this issue was resolved 100% Love Budget again !
Budget Rent A Car
-
Lost & Found unable to retrieve keys
Rented car from TPA and returned it 2/28(FLKCCP46). Immediately realized our personal keys were left in ignition with the rental key and returned to Budget immediately only to be told they couldn't find the vehicle (this was 30 min after we turned it in). Filed claim and expected to hear quickly since the keys in the ignition couldn't be ignored when the vehicle was cleaned and rented again. Two weeks later we have heard nothing. I continue to check found items listing and am amazed that people's coats, purses, sunglasses can be found but a key ring with two large key fobs that I've described in my lost/found claim cannot be located. How could these not have been immediately discovered, tied to the rental and returned to us? Claim reference is 15253519. I'm out about $1000 to replace two key fobs if we can't locate these.
Desired outcome: I would like for someone to proactively determine what happened to the keys that were left in the ignition in this vehicle and return them to us.
This review was chosen algorithmically as the most valued customer feedback.
i rented a car from budget in last summer and got in an accident of no fault of my own. I had rental insurance from MPI. Budget rent a car in MOrden, Manitoba made me pay a deductible of $500, which i later found out from MPI that i am NOT responsible for paying that deductible, i had already paid MPI a deductible of $200. they also charged me $500 for...
Read full review of Budget Rent A Car
Budget Rent A Car
-
Car Rental
Good night.

I rented a car from Budget Car Rental at the Miami International airport on Tuesday March 2nd, 2022. To be drop of at the Melbourne international airport on Wednesday March 3rd, 2022.

The car was a KIA SELTOS (silver)

Reg number: 98203081

On my way I experienced problems with the

Steering wheel, intermittently a light came on the dashboard, it would bling and the steering became unstable making it difficult to control, I had to drive really slow and stop a few times on the highway. This was very scary for me. I have never experienced anything like this before. Looking forward to a refund. I reported the matter to the attendant when I returned the car who indicated they would take the car out of service fro repair.
Budget Rent A Car
-
renting a car through my insurance company
on feb 16th of 2022 i was givin the okay through insurance company to go pick up a full size vehicle that the car had been reservated,i get to the budget location which is 1966 northpoint blvd ste 114,hixson tn 37343 i walk in to immediatly rudeness,i let the man no i was there to get a insurace replacement and that i had a reservation,he begins to tell me that the reservation was there and now he wasnt seeing it so he gave my reservated car to someone else,meanwhile there is over 30 cars in the parking lot ready to be rented. so i leave and call insurace company and get them to set up another reservation i go the next day to pick it up,the same man is there again i walk in an let him no im back to pick up a car he says i see your reservation but i dont have anything avalible mean while there is once again 30 cars in the parking lot ready to be rented,we had a few words where then he cursed at me and told me i wouldnt have anything till the 28th of feb.over that following weekend i went back into the location hoping for someone else to be working,i go in and it is a younger guy and i tell him that i have a reservation for a insurance replacement he then tells me he doesnt no how to do insurace reservations that i wil have to come back to the location on that monday when someone is there that knows how to do it. so i go back that following monday and that man is there again, he begins to tel me he still doesnt have anything avalible for me. i ask him well when will you have a car avalible for me he says NEVEr and smiles! i feel as if the man was very unprofessonal and very rude, i am trying to get a rental so that i can get my car fixed please someone help me with this
Desired outcome: retrieve a rental car
Budget Rent A Car
-
rental in Phoenix from airport
3/2 at 12:30 and all afternoon until hours later.We are Fastbreak members, but No car was prearranged for us. WE went to the Fastbreak counterand were treated rudely. The lady said the car was reserved for 1:30 ,so could not give car without an exorbitant extra charge. I said what if I return at 1:30? She said return then and come right up to counter for car. She also argued with me about the Costco prearranged price. When I returned ,she ignored me and made me go to the back of a very, very long line. I was there for at least an additional hour. When I made it to the front, She had given away my car. She said the car was $16.50 per day more with no explanation. She gave me no paperwork and said talk to staff when I return the car even at 6:30 AM I complainedso she said talk to Avis Preferred upon return. I went over to Avis Preferred that day after procuring a car. The man at Avis was so politeand understanding. He said she had charged me $16.50 per day for insurance that she never discussed and I would not want. He gave me a printout with my Costco price and deleting the insurance.The lady also had no help . At 12:30 she had a trainee who seemed not nearly ready to help. I am disappointed that a Costco and Fastbreak client was treated so rudely. She could have been cooperative at 12:30 and just given me a car. Planes do arrive late or early at times. I may have typed in 1:30 due to time change or an innocent mistake. I often choose Budget for rentals. I have not traveled too much during the Pandemic; however , this incident has made me unhappy about Budget . I hope that this matter will be taken seriously. My Fastbreak # is GV916G. You have my email address. Confirmation# 03614531US4. Thank you for your time and interest. I know that Budget does not condone this lack of service.
Desired outcome: Would like at least an apology. Would like some type of refund or coupon ,discount for future use.
Budget Rent A Car
-
Car hire in Tenerife
Dear Sir or Madam

I rented a car from your organisation for a period of 2 months. I collected the car from Tenerife adjacent to Tenerife south airport. The first rental was from 1/1/2022 to 31/1/2022 (rental agreement number E888928250)

The second month's rental was from 31/1/2022 to 28/1/2022 (rental agreement number 890750383)

I returned the car at the end of the first month, which was a requirement of the agreement, but your organisation did not have a car available to exchange and advised me to keep the original car. When I rented the car in January I asked if I could keep the car for the 2 months hire period but is was told this was not possible. This process which was clearly unnecessary took approximately 2 hours including travelling time.

I rang your organisation at 10.30 on 21/2/2022 and advised the member of staff I spoke to that I would like to keep the car until 10.30 the next day (1/3/2022). I was told the additional cost would be 11.63 euros. The telephone number I called was 928 092 330 and no doubt you will have a recording of this conversation.

I have now reviewed my account and I note that I have been charged £24.14. This is unacceptable and had I been made aware that the cost would be so high for what was a period of 17 additional hours I would have returned the car on 28th February.

My expectation is that as a minimum I will be refunded the difference between 11.63 euros and £24.14, however taking account of the inconvenience I have suffered a more equitable solution is to refund the £24.14.

Regards

Mike Gallagher
Desired outcome: See above. If this complaint has been forwarded to the wrong department please send it to the appropriate part of your organisation
We are here to help
16 years' experience in successful complaint resolution
Each complaint is handled individually by highly qualified experts
Honest and unbiased reviews
Last but not least, all our services are absolutely free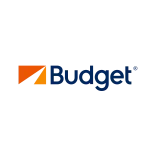 Budget Rent A Car contacts