U-Haul International complaints
177
U-Haul International
-
Rent a truck
I reserved a truck on Monday 05/23/2022. Got to location for it to be closed and my reservation cancelled 45 to the place for them to make reservation at another place costing me another fee. Get there to uhaul having a system outage. Now. I'm stuck on side of road in not a very safe neighborhood. To be told they have ETA as to when system would be back up. I stuck standing in the rain trying to verify my driver license. Finally get truck get down the road and ac is blowing straight gas smell. Now after going through all I just did I rolled the windows down. By Tuesday I started feeling a sore throat headache burning breathing. Still smell of gas but I already paid for this one and went through hell. Now Tuesday night I can't breathe head hurts coughing. Now we on Wednesday I'm in the aER with possible carbon monoxide poisoning. I want a full refund my medical paid my day I missed from work. I'm hiring an attorney how do the ppl who store and care for them for Uhaul don't care you can die from inhaling gas
U-Haul International
-
Trailer Warranty
On 02/05/2022, I attended the 2275 Barton St E, Hamilton ON location and dealt with Colin Weese. I am very concerned about this young man's response to this situation. On 28/4/2022, I spoke with Customer Service clearly identifying the fact that I could not locate my receipt for a trailer hitch that I had installed in 2009. This hitch had a lifetime warranty on it. I was provided an appointment, contract # 98592942 and was advised that there would be no problem with the warranty and not having a receipt. The customer rep stated that the uhual installer would be able to see that it was a Uhaul product. I obtained time off of work and had to be dropped off. I encountered Mr. Weese. He was arrogant and took several opportunities to remind me of his authority, stating that he superseded anything customer service said and noted. He seemed to not care about what I said nor understand what it took to get the vehicle for this scheduled appointment. Would not look at any solutions and when asked for him to reach his supervisor, Mr. Weese refused to do so. I have attempted to reach Mr. John Fisher and have been unsuccessful. I am very unhappy with this man's customer service and was appalled by the way I was treated in front of other customers in the store.

He seemed to make every effort not to help rather make every effort to deny service. I have used your company numerous times and I am hoping that I can continue to say I will but with people like this in this role, I will not be using Uhaul especially at this location. I would like to speak to someone about this in further detail. 9059020072,
Desired outcome: For Uhaul to honor their warranty and replace a very unsafe hitch
U-Haul International
-
Charges on acct
My sister Kim Baird rented a uhaul in Tennessee and I called in to pay for the first 4 days. I called back again and paid for an additional 3 days. At NO POINT did anyone tell me that my card would be kept on file an ALL charges would be debited. I am now out $468.00 on charges I did not approve. I have contacted the local uhaul in Kinsport and spoken to the manager and she said that when my sister signed the contract and I gave my debit info I authorized them to use it. At NO TIME did anyone relay that information to me. I told her it would be a good idea to let the party calling in know this. If I had I would have never left my debit info. I agreed to pay for the initial $120 & subsequent $99. I contacted the main office and the lady there said she does tell the parties calling in. She may want to let Kelly at Uhaul in Kingsport that this a procedure she should do so people arent caught off guard. POOR POOR SERVICE!

Kelly Decker

1418 Hazelwood Ave

Richland, WA 99352
Desired outcome: Refund me $249
U-Haul International
-
Truck rental - damage bill
A member of our organization rented a U-Haul truck for organization use. It was returned with damage, which we had purchased insurance in advance to cover. They went ahead and billed us, claiming we abused/misused the vehicle, and we took it off road, all untrue and libelous claims. When we tried contacting them multiple times to discuss it, all we were told the was the same story, without any reason or proof for why our damage left the category of damage, and became "abuse". They freely decided that our damage was caused by abuse, an insulting story indeed. This means they can decide to void insurance whenever they are in the mood. In the meantime they sent it to collections, and they refuse to tell me what collections agency it was sent to, claiming I need to wait a few months to find that out. Very disturbing.
Desired outcome: Bills for damages dismissed and an apology for all the time wasted and the disgusting way we were treated.
U-Haul International
-
Hitch installed. Poor attitude towards caustomer
Week of March 7-11 I went into Missoula U-Haul numerous time to.have hitch installed and get estimate on renting a 5x8

trailer and made a reservation for that trailer(

95081468)

Nicholas gave me a price for trailer verbal to be around "$100.When the same person wrote reservation order somehow the price changed to $133. Plus tax $5.32

Clerk at the counter was very rude to me and that rudeness quickly spread to

the rest of the crew.

Then saddley in numerous phone calls from U-Haul around MT that there was a problem honoring reservation for 5x8 because of equipment shortage.

Saturday March 12 I called to check on 5x8 reservation. The clerk that answered the phone improperly had no idea how to turn computer on and no one else was in to answer my

Questions about reservation (95081467)

Trailer hitch no.94928929 was installed properly by Nicholas same person that gave me initial $100. Price on a 5x8 trailer

I have rented in the past trucks and trailers from U-Haul with ease. Now it seems the system has become absolutely complex and difficult.
Desired outcome: More training for the crew in Missoula in customer appreciation manners and attitude.I expected to get better service in stead of a vicious run around. Submitted ByRonald W Jackson
U-Haul International
-
Additional toll fees from uhaul
Our experience matches the two people above. We received a bill for $7.30, we paid it on 9/29/21. Today we received another bill, shoeing the 7.30 as a credit along with a new bill of $36.60.

We paid each and every toll on our two day trip. There was ONE toll that was down due to construction. We do not mind paying a toll fee that we couldn't pay because it was down due to construction, however, it is not fair to have to pay additional fees through uhaul!
Desired outcome: To pay toll fee only if applicable
U-Haul International
-
Rental truck, bait and switch.
I called 7 days prior to a job to reserve and rent a 10 foot van moving truck. This was for a one way trip from Regina Saskatchewan to Saskatoon Saskatchewan.

When I checked in online, the truck was at the correct pickup point in Regina, the location I discussed with the service representative. Once I paid for the rental online the truck is no longer available in Regina Saskatchewan but is 3 hours away in another city, Swift Current, Saskatchewan.

I call customer service and after being transferred multiple time and on hold after every call/transfer, I am informed no truck that size is available in Regina. Please keep in mind I have checked in and paid for the rental already.

I am now forced to rent a larger vehicle at a higher rate since its the only truck available. It is $60.00 more to rent, the service representative cannot cancel the original 10 foot van truck that is in Swift Current and I cannot receive a refund for the original rental.

I want my original rental cancelled and refunded as well as refunding the difference between the original rental and the new, available rental.
Desired outcome: Refund my money, make it right.
U-Haul International
-
Return of a 6 x 12 trailer
My name is Paul Clark…I rented a 6 x 12 enclosed trailer in York PA on 10/11/21, returned it today 10/13/21 at 11:00 am within time frame required to Millsboro, DE. As per instructions I called Route 24 Self Storage to inform them I was bringing the trailer back. I was asked "Let me guess, you don't know how to unhook it"…so condescending it may me angry. Responded I would appreciate the assistance. When I arrived I unhooked it myself, took my paperwork to the doublewide office. The gentleman there only stepped out of the office with binoculars to check the unit #(4493 E)…and said it 'looks good', that I would get an email receipt. He never physically inspected the trailer. I told him that I did not appreciate his condescending attitude, to which he rambled on that he is not the owner, it pisses him off that he "can easily unhook them even though he is 5' 7" and weighs 175 lbs, yet people expect him to unhook them"….and that they are not a UHaul dealer, and that they make a million dollars off their storage business but only $50, 000 off the UHaul business. Out of concern that I would not get a receipt, or that he may claim I damaged the unit, I took a video walking around the entire trailer, and am submitting this concern to you. Thank you.
This review was chosen algorithmically as the most valued customer feedback.
I rented a truck from - southkeys tires and brakes, 2638 mac street ottawa ontario k1v8v1-which had blown exhaust manifold and had truck towed back to uhaul. I spent hours being transfered around uhaul explaining situation and telling them I almost went to hospital for carbon monoxide poisoning. Each rep I spoke to said I shouldn't be charged for thi...
Read full review
U-Haul International
-
Truck Rental
We had a 26' truck rental reserved for 10 a.m. Saturday, July 31, 2021.
We got a call Friday afternoon saying that the truck wouldn't be available until Saturday afternoon about 4 p.m., along with an offer for a 'deep discount' if we drove the truck back to the pick-up location in South Bend IN. We weren't thrilled about all of the extra time & effort that would be required to do this, but the price was certainly better. Then we got another call about midday Saturday, saying that the truck wouldn't be available until Sunday afternoon around 4p.m., AND we got downgraded to a 20' truck. They did knock off another $20 for taking a smaller truck, but still required that we pay regular rates for the additional time needed to return the truck to the pick up location. After refusing to accept such a late time of day for pick up, it was moved up to 12 noon on Sunday - all in the same phone call. Then we got ANOTHER phone call at 10:30 Sunday morning, saying that no truck was available at all, & none WOULD be available at any time in the future because the location was really only concerned with the business that the University of Notre Dame brings them. But we could call the regular general 800 number to bring U Haul more business anyway. Having no other contact to talk to at U Haul, we called, trying to see if anyone anywhere else within any kind of driving distance had any trucks. It wasn't terribly surprising that nobody had any at that late last-minute attempt. We finally arranged to pick up a 26' truck in Lansing MI (also our destination) for Saturday August 7. We were also offered a $50 voucher to make up for the trouble we'd had so far. Not a great offer, considering the jerking around we'd gotten, but at least it was something. It turned out this voucher is apparently not available to collect on though, as we got transferred around 5 times during this hour & a half phone call, & the most of a response we got in trying to get our voucher was the customer service agent wanting to know "who authorized that", in a tone that thoroughly implied we were trying to steal from the company. All of the customer service agents were happy to add on additional services such as car dolly rental & furniture dolly rental at the regular rates though, along with re-offering the standard 1 free month of storage that comes with a truck rental, as if it were a special big deal. Only to then transfer us over to the next agent for our voucher, who also 'knew nothing about it', before transferring us to the NEXT agent who 'knew nothing about it', & so on through FIVE PEOPLE. We finally just hung up while waiting for our 6th agent, out of a large abundance of frustration & aggravation after an hour & a half of all that. Doing an online search on Monday revealed that U Haul failing to keep their promises & guarantees seems to be a fairly standard practice.

My idea of a satisfactory resolution to this total fiasco would be that $50 voucher plus free furniture and appliance dolly rental plus 3 months of free storage. Or a $100 refund on our rental this weekend of August 7th, 2021, assuming that everything goes through as you would normally expect of such a major long-standing company.
(Exactly what is "a miximum of 240 symbols" for the "desired outcome" category? I had to take an extra 10 minutes just to figure this part out after I couldn't submit this claim as it was.)
Desired outcome: $50 voucher plus free furniture & appliance dolly rental plus 3 months free storage. Or a $100 refund on our rental this weekend of August 7th, 2021, assuming that everything goes through as you would normally expect of such a major company
This review was chosen algorithmically as the most valued customer feedback.
I called Uhaul again today on 7/21/21 and ask why haven't anyone folled up from corp she said they close my complaint and that the manger said she did sent me the link to my phone and that it did go thru I said she lying because when I told her I didn't get the link she said it doesn't matter but it does matter because thats how they calculate the miles why...
Read full review
This review was chosen algorithmically as the most valued customer feedback.
Reservation confirmation received via email on 6/12/2021: Reservation #: 28087366 Requested Pick Up Location: Niagara Auto Specialties 236 Sweeney St North Tonawanda, NY 14120 Pick Up Date: Saturday, June 26, 2021 at 10:30 AM Drop Off Location: U-Haul of Southside Plaza 500 E Belt Blvd Richmond, VA 23224 Drop Off Date: Wednesday, June 30...
Read full review
This review was chosen algorithmically as the most valued customer feedback.
Very disappointed with the service I received today. Ordered a 10" truck on Monday to be picked up Friday 4pm in Herford NC. I was called a 3pm today (about 24hrs before pick up time) and told that I could pick up the truck at a location 62 miles (almost a 2 hour drive) away. So I could drive 4 hours to pick up a truck that I was going to take 3 hours away...
Read full review
This review was chosen algorithmically as the most valued customer feedback.
I reserved a u-haul for one way drop off for $170. I drove the vehicle around the corner (.1 miles) and it stalled out in the middle of a 4-way stop. It would not stay started at all. I called the rental place and was told we cant have anyone run down to check on it but then showed up with gas (and it had 1/4 of a tank) he then tried repeatedly to start it...
Read full review
U-Haul International
-
Belligerent Counter/Service Rep
March 20, 2021 reservation 24202092. A male Rep with blue eyes and a shaved head helped me. 2nd Rep, a 20-something male with red hair was hot-headed while the other guy helped me. Neither wore a mask. Rep 2 said many, many, hostile, threatening belligerent things. I am male but I did not feel safe in that office. That red hair Rep was threatening.
Desired outcome: Fire the Red-Head Customer Rep
This review was chosen algorithmically as the most valued customer feedback.
A charge was put on my card for 172. For Feb 5th. I did not rent a truck from uhaul. My name is Rene Larson 339 Magnolia Ave West Berlin NJ 08091 my cell is 8568898553. I spoke with the office I. Clemeton New Jersey they have mo record of me finding a truck… This need to be rectified as soon as possible.
Read full review
U-Haul International
-
WA to TX
Reserved a truck on 10/12 at the store in Bellingham, WA. The guy said the would give me a call 2 days before pick up. A week later, I stumble on this site and see all
the awful reviews. I had a really bad feeling so I reserved a Penske for $1800 more. Ouch...
Call time deadline comes and I never hear from U-Haul. I have a hard closing date and must move. U-Haul failed. What a joke of a company.
I thought a reservation meant you had a truck on your date. I'm guessing they didn't call because they didn't have a truck. They left me high and dry. Glad I reserved that other truck just in case!
Don't be cheap and get stuck with no truck.
This review was chosen algorithmically as the most valued customer feedback.
I rented a car trailer for auto transport from Goleta, California to Standish, Maine. The trailer was rented on September 15th, and returned on September 19th, 2020. We told the staff at U-haul we were picking the car up and bringing the car home to Maine, we gave them Maine licenses. The rate was $55 a day, we opted for extra insurance. I have received a...
Read full review
This review was chosen algorithmically as the most valued customer feedback.
On September 8, 2020, I rented a truck from a U-Haul dealer. I returned the truck that same evening. I was not told about a $20.00 charge for returning the truck after hours unless I used my mobile phone to sign the truck in. I did not have my mobile phone with me. All the dealer had to do was open a lock box and remove the key, as I paid for the truck...
Read full review
U-Haul International
-
Fraud billing
I paid for the truck to ut I have the reciept and bill you all are doing fraud charges and I have papers to proove it you got paid last month for 3 days over and milage from ut back to desert hot springs ca I will send every thing to corporate and you did fraud on my card merick is also reporting it you never gave me my tow dolly for truck laughed at me when I had no way to get the one in indio I had to hire drivers for mybecause I had no tow dolly for my car I paid to go to ut and turn truck in at ogdon ut on the 20th of july since I hired drivers I took it further and contract says I pay for the extra milage not all the trumped up charges I have paid you 1700 dollars and you will not get any more for putting me through hell no toew dolly, full truck on side of road so I had to hire men to drive my truck all my papers are going to corporate with my story and charging my credit card with out my ok merick knows its fraud the fraud account is 33885358 I have my receipt for truck to utah and paid receipt no dolly no refund, and paid extra miles and 3 days of truck over and gas they are fraud in desert hot springs calif
We are here to help
16 years' experience in successful complaint resolution
Each complaint is handled individually by highly qualified experts
Honest and unbiased reviews
Last but not least, all our services are absolutely free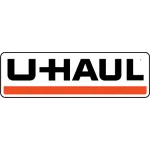 U-Haul International contacts