Taco Bell complaints
2295
This review was chosen algorithmically as the most valued customer feedback.
Yesterday, 3/31/2022 @ 5:30 pm, I purchased a chicken fajita meal from the Grenada MS restaurant. I actually only got a shell with sauce and cheese! There was NO chicken in it whatsoever. It didn't help any that the employees were rude and service was extremely slow. The prior Saturday, 3/26/22, around 4:30 pm, I purchased the same meal and it wa...
Read full review of Taco Bell
Taco Bell
-
Forgotten item
I ordered online Thursday, 3/31, 3:00 pm16 items,

location 2249 East Sunshine Springfield, MO 65804

Drive-thru Pickup

Order Number 980130

Credit Card Ending in 8504 Total: $36.86

They forgot to give me my crunch wrap. Would have just went back but had to go pick up my girls from school and their drive-Tru was rather busy.

I know it's only a few dollars but this is not the first time I've ordered from here and not receive a item that I paid for.
Desired outcome: A Coupon for the Crunch wrap that I already paid for and didn't receive
Taco Bell
-
Customer service
I went to Taco Bell today and was told to place my order on the kiosk it took 4 times the normal time to place it on the machine the whole time there the cashier is just standing there waiting to see if she could help someone with the machine so the customer behind needed help so no one at the counter to take my money and with 3 customers in the store we all had to wait for our orders I as a cashier at one time could have taken 5 orders and got some of them out by the time I got my order so my question is does customer service mean anything to you because it makes the difference on weather I ever go back to Taco Bell I would rather do without than to have your company waste my time
Desired outcome: You can call me at +[protected] my name is jack
Taco Bell
-
Watertown WI Taco Bell
I went through Taco Bell's drive-thru yesterday around 1:00 PM. I ordered two meals to take home. Mine was #2 on the menu board - 3 soft shell supreme tacos and a soda. The menu states supreme, and I specifically ordered #2 with beef supreme. When I got home, much to my disappointment, all 3 were plain. I've ordered that before and for whatever reason, the employee asked if I wanted supreme, so this time a said that when ordering. We've overlooked incorrect orders in the past, but this is getting old. It wasn't a large order and I wasn't running all the way back across town to complain. The food is also not as good as it used to be.

I have enjoyed some of the summer specialty drinks these last years, but way too often the machine is down.

Mary Petrie - [protected]@charter.net
Desired outcome: I think a refund or comp card would be appropriate. Perhaps additional employee training and a required double-check before handing the order to the customer. We will give this another try, but it is discouraging.
This review was chosen algorithmically as the most valued customer feedback.
Taco Bell worker called me a [censored] March 19, 2022 11:30pm, Arrow Hwy., Glendora, CA 91740 I drove up to pay and nice worker said I needed to pull around to the front to wait. I asked why? He said the timer would show too much time and Cinnabon Delights take 3 minutes. Since no one was behind me, I said no thank you. I'll wait here. Keep in mind that I had...
Read full review of Taco Bell
This review was chosen algorithmically as the most valued customer feedback.
We all ready bus the tables, now we have to order on a kiosk...soon customers will cooking their own food! I will never buy taco bell again!
Read full review of Taco Bell
Taco Bell
-
Lobby never open!!!
I live in central VA. The lobbies of most of your restaurants are rarely open. In fact I never know when they will be open. One day it may be open and another its closed. Mostly however they are closed even though your restaurants have kiosks where people can order on their own. It is a huge inconvenience to drive to a restaurant just to find out the lobby is closed. When I call ahead of time to see if the restaurant is open rarley does anyone even bother to answer the phone.

I see a lobby closed with a crew inside and very few cars in the drive-thru. Perhaps you are short of employees but isn't that what the kiosks are for? The truth is that I think that employees close the lobby much of the time just because they can.

This is what happens when a huge part of the populace buys into a "pandemic" with a 99% plus survival rate. We've destroyed our country and our economy and now everyone is hooked on government money----money this country doesn't even have!

Sadly many woke idiotic companies bought into the lie and clown world is the result. America has become a third world nation and it is appalling that restaurants across the board just open and close as pretty as they please with no regard to the customers that take the time to drive only to find the doors locked! Pathetic.
Desired outcome: Open your lobbies and keep them open!!
Taco Bell
-
Inability to be able to sign in for online orders suddenly...
I have been attempting to sign into my Taco Bell account, which I have had no problem in doing until today. I am using the correct information including my password. I even changed the password to the same one which it allowed & tried to sign in.

The result:

Login failed. Please try again.

When attempting to create a new account due to this, I get this response:

Access Denied

You don't have permission to access "http://www.tacobell.com/register/newcustomer" on this server.

Reference #18.861c2117.[protected].2ea73580

Please advise.

Debbie Rudi
Desired outcome: The ability to sign in.
Taco Bell
-
We ordered 5 tacos 2 burritos non Of them were eatable
03/19/22 poteau Oklahoma location 2am .. at first the young man said we would have to wait 5 minutes for the meat to cook then he was no we got it .. all 5 tacos had maybe a table spoon of meat and topping verily filled a 1/3 rd of the taco .. 4 of the tacos had broken shells …. The two burritos had no meat at all ant the rice an egg cheese was cold ..just awful we had to throw it away and this is the 2nd time this has happened we were there at 2am on the 03/17/22 and it was just as bad..
Desired outcome: I would like descent food or my money back
Taco Bell
-
Taco bell wait time
I had put my order in on 3/19 and had waited over 40 minutes. There was one behind me in the restaurant that received her food first, which was fine. But they were finishing all the drive thru cars and there was time enough to work on the peoples inside. The drive through cars all were waited on before any of the inside got their food. After they emptied out, there was a car here and there that came through and the drive through was emptied out twice, so I didn't even get my food cause I had to leave because of my kids and groceries in the store.
Desired outcome: Better training
Taco Bell
-
New product
Hello Taco Bell please read this through please my name is Richard Coker not that it matters please just hear me out I do know this site is for complaining I not here for that just read on please I love my Taco Bell but about 2 months ago I started making soft tacos at home with only your brand name stuff then oneday on the grill I said I'm going to try it I made the best tasting taco Buger you ever put in you mouth this is the next best at Taco Bell I had friends come over and try the it was the best ever please think about put that on your menu you want be sorry good luck I'll be waiting for it I love them RDC
This review was chosen algorithmically as the most valued customer feedback.
In Tullahoma TN at approximately 250 pm today while eating cheesy been and rice burrito I cracked my back molar on the right side. There were three black rock like objects I had spit out that were in the burrito. My order was 3 cheesy rice burrito nothing else today's date is Friday March 18 2012
Read full review of Taco Bell
Taco Bell
-
Rude employees
I asked for a couple cups of water at the window and was told I'm not allowed to ask for that at the window (after I paid for my order already), and I was told I needed to drive around to the back of the line to resubmit an order for water. I told the first two girls no ma'am, I won't go to the back of the line to wait again, and waited. The third person came out and her name was Lisa, I asked for the store managers number/name. Was given the name of the person who came to the window, not sure if that's a coincidence or not, but I left with a phone number and a name, Lisa. The two girls who told me I needed to go to the back of the line were Aria and Ollie. Not sure I even believe Lisa, the one who told me their names. I have a video, but it's too long to send. I'm happy to provide it as proof, although the first girl is not in the video, only the second and Lisa.
Desired outcome: I'd like to know if the names/number is correct or if they were lying about that, then I'd like them to have a formal complaint filed against those girls. And if it's a rule to deny paying customers water at the window.
Taco Bell
-
RGM Amanda Neighbors
This RGM should be fired from her position! She It's abusive to the employees using threatening tactics. She also physically strikes them and uses derogatory words towards them. Also in gauges and illegal drug activity while working. As a parent of a employee and hearing my child say how she behaves. I strongly believe she doesn't deserve a position she obviously don't have the tact to possess. If the Physical harassment and verbal harassment does not stop a lawyer will be contacted. No child should have to go to work and be scared of a person in a Manager position or anyone for that matter!
Taco Bell
-
Incorrect order
Today 3/8/2022

I went into your establishment on my lunch hour and ordered a $5 Chalupa box, minus the lettuce and tomatoes but please leave the sour cream. I give the lady behind the counter my name and paid. Went to my seat and heard my name called, when I look up as I am going up to retrieve my food, I see the lady that took my order give it to another customer. So I stand for a few more moments thinking maybe I was wrong in hearing my name. The lady asks if she can help me and I said yes, I am waiting on my order. The ones in the kitchen were clueless. So they make my order again and the lady behind the counter tells them what I want cut off of it. I get my order, go to the table and low and behold, it has lettuce on it. I take it back up there and I tell them the problem, I am supposing it was a manager, she is the next one that comes up and asks what the problem is. I tell her. She was RUDE! It does not take much to read off of a screen to get someone's order right. Please teach your employees to read the screen and take their time. Teach your managers to not be rude. I will not be back to this establishment and I will for sure let everyone I know about the horrible experience I had. Customer Service is low at this store.
Taco Bell
-
Customer service.
Taco bell on Main St. In Madison, Mississippi is not capable of getting an order right. Every single time i go there, they mess up items by leaving sauce off, they leave items off my order, and sometimes like today, they give me a completely different item instead. Now, they are even asking customers if they want to round up the change, and are unclear what they are asking that for. I had to ask, and they specified its for scholarships for their employees. You'd think if they want extra money for their employees, they'd at least get the order right, in less than THIRTY MINUTES, and not have a bad attitude. Suck it, taco bell, yall have the worst service ever.
Taco Bell
-
Wrong Food
I ordered the "chicken box" and got two beef tacos, and the burrito had beef in it. I haven't eaten beef or pork in over 30 years, that is why I order "chicken".

I had to work, so couldn't go back and return the products. I feel that I should be reimbursed for the order, since I wasn't able to eat it. (my dogs thank you)

TACO Bell location on Stearns, in Simi Valley, CA. 93063

thank you.
Desired outcome: My address for any refunds: Nancy Knoll 4735 Adam Road, Simi Valley, CA 93063
This review was chosen algorithmically as the most valued customer feedback.
2719 Watson Blvd, Warner Robins, GA 31093 Seems to always have issues. Tonight at 9:30 the excuse was system down due to power outage. There were zero storms in the area and no other stores in area had any issues. This store has turned me away so many times at this point I will not be visiting it anymore. An occasional problem is one thing however if I had...
Read full review of Taco Bell
Taco Bell
-
30 days free taco for only $10.
I order from my phone through the app. I've purchased The special in 2/13/22.

Only once did I get the special, my 1st order. No info on how to use the promo to get the $10 value from the special.

I ordered from my phone again, yes the same phone I bought the deal and from the same app.

There was NO info about how to include free taco with my order. So I go and pick-up food and no free taco. Asked at window if this included the promo fre taco...NO.

I can't understand how a corporation as large as Taco Bell could have such an

unusable promo.

Thank you

Roger staum

109 Sand Fiddler Ct

Daytona Beach, Fl.

Ordered between 11:30 am and 12 noon pickup.

Store 1400 block Beville Rd

Daytona Beach, Fl.

Ordered from phone [protected] same phone and number from above.
Desired outcome: Just satisfaction of my purchase of the 'free taco for 30 days'.
This review was chosen algorithmically as the most valued customer feedback.
Staff is rude and unprofessional, left door unlocked and wide open and screamed "get the [censored] out" at me for walking in. This is highly confrontational and harassment. I did nothing to deserve to be cussed at and they should be the ones getting cussed out by you for leaving the building unsecured. The children that work here are rude and angry At the world.
Read full review of Taco Bell
We are here to help
16 years' experience in successful complaint resolution
Each complaint is handled individually by highly qualified experts
Honest and unbiased reviews
Last but not least, all our services are absolutely free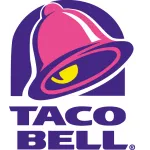 Taco Bell contacts