Subway
-
Tax charged on a gift card purchase
On May 6th, 2022, my husband purchased a gift card from Subway at 30 Pearson Blvd Gardner Massachusetts. He was charged sales tax on this card. I believe gift cards are not taxed until you use them to purchase. He questioned the person serving him and they said that's how they do it. I had a $25.00 purchase with a 1.56 tax. My biggest concern is how many other people have been over charged at this establishment.
Desired outcome: I should get my money returned and some type of fine or future fine for them if they continue to do business like this.
Subway
-
The product
Date: May 8th, 2022 6:51 pm

Subway Trion, Ga

Two footlong subs, 1 meatball, 1 cold-cut combo...paid $1.80 more for the meatball sub to be deluxe, there was nothing deluxe about this sandwich or either of the sandwiches. The bread on both sandwiches were old, stale, to narrow to make a decent sandwiches out of and the meatball sub looked as though it had been shifted around and sat on by the time I got. There was barely any toppings and the meatballs were sparingly. I called up to complain about my order and I was told by the one answering the phone, "Call back tomorrow when a manger is on duty I don't have to deal with this!"

and I was hung up on. I couldn't even get anyone to answer the phone again when I tried to get a district manager's number. Happy Mother's Day to me I guess.
Desired outcome: get a descent crew in there that knows how to put together a descent sandwich or take down all your photos of the sandwiches you represent.
Subway
-
False Advertising
I walk into Subway Douglas Ga to order. The sign clearly shows The Melt Sandwiches. They tell me they don't have them. I pointed to the sign. She said she doesn't know what they are. I said they are listed on the app, you can look there. I tried to order from the app- she said it was down. I said it basically the same sandwich just 3x cheese. She said I can't do that. You can't sell me a sandwich that is on your app and menu board? She said they ( somebody in the back that I never saw) says she doesn't know anything about it. Sub shop on every corner here. Won't be back. I was just in that plaza and thought I would run in and try a melt, some extra cheese just cost you a customer.
Desired outcome: The manager actually be held accountable would be nice. Item be removed from app and menu board at this location or educate your employees and actually sell the item you advertise.
Subway
-
Sub ordered
May 04-2022 @ 21:42 Hrs, l had ordered a foot long sub, and all l got was half of a sub.

Address of store 140 Parkhill Rd W, Peterborough, Ontario,

Delivery Number #413660383,

Total Cost 22.06

Couriers name: Arshpreet

My name is :Steven Thomas,

Address 71 Summer Lane,

Peterborough, Ontario,

Canada, K9L0G4
Desired outcome: refund of purchase price
This review was chosen algorithmically as the most valued customer feedback.
We didnt finish order because they were to rude my wife ordered hers the worker was talking spanish to guy behind us and not listing to usshe finally got my wifes sandwhich in the oven and asked me if I wanted a sandwhich too I said yes I do and she was still talking spanish to other guy in line and not paying attention to me and started making guy behind...
Read full review
This review was chosen algorithmically as the most valued customer feedback.
on 4-28-22 @ 3:00pm (pst) I went into the subway store in El Sobrante, ca. I walked to the counter and waited almost 10 min. before a lady walked in the door from outside to help me, so no one was in the store when I entered. I placed an order, which was a coldcut sandwich, ask for swiss cheese, we dont have any cheese is what I was told, well move on and...
Read full review
This review was chosen algorithmically as the most valued customer feedback.
I recently received coupons in the mail and was happy about that, as my local Subway is very close to my house, and I LOVE the Subway Club. When I got there, I saw a sign that advised "No Coupons" for a list of different sandwiches, which included the Club. My husband and I ended up getting tuna sandwiches, as there were few options left (Cold cut...
Read full review
Subway
-
Incorrect order
I ordered a breakfast ham, egg and extra cheese footlong toasted flatbread. They one never put enough extra cheese on it but when I got home 20 mins later I found they forgot the egg. When I called Lexi was very rude and sarcastic towards me and even tried to hang up the phone on me. My mom took over the call to speak to the asst manager mary and she also was rude, wanted me to drive back (20 mins) with the sandwich, to make a new one to drive another 20 mins home.
Desired outcome: They told me to save the sandwich for a week or how ever long and bring it in whenever and they will make a new one once we bring in the bad one
Subway
-
Egift card paid for and never sent
I purchased a Subway gift card for my Father's birthday. I paid $30.00 for it and your company withdrew the funds from my account on 4/12/2022.

The order# is CNDXP6FCWV

It was to be sent to my sister's email address at [email protected]

It never arrived.

I have sent two inquiries to your company by email and they have responded sayiong they would check into it.

Today was my Dad's birthday.

As I stated in my 2nd email to your company earlier today(which they did not respond to), I either want the gift card sent, or my money returned to my account.

I would like a response to this please.
Desired outcome: As stated above, either send the gift certificate to the proper email address mentioned above within 24 hours, or return my money to my account within that same time period.
Subway
-
Incorrect order
Store 14217 this is the second time that my order has been wrong there. I don't even have cheese on my sub. I am tried of having to go back to store because no one ever answers the phone. I am attaching photos in the photos you will see what I am suppose to have 1 with chicken American cheese honey mustard x mayo and lettuce 1 with chicken American cheese sweet onion mayo salt and pepper. What I got was chicken lettuce mayo (no cheese or honey mustard) and the other chicken lettuce and mayo (no cheese or sweet onion and had lettuce and was not suppose to). This might be my last time eating at subway.
Subway
-
Made my order like all wrong.
I ordered on the online store and my melts were so small I had to give mine to another family member to have enough food to eat. The other regular subs were supposed to be 6" and came 12" . Ok but I didn't order them like that. I didn't get my bacon on my melt that I had to pay $1 extra. The melt was like $8-$9 each. Huge waste of money. Look at the pic. No substance at all.
Desired outcome: Do the orders correct. Offer my $38 back not just a free drink and cookie. That's not what I want or even ordered that day. And I don't want to go back to same place so that can put bad juju in my food for complaining.
Subway
-
Coupons Not Accepted
I have multiple Subways near where I live and receive coupons for Subway weekly to monthly in the mail. However every location I have been to have signs posted that they "do no accept any coupons". Why are coupons sent out when no locations accept them? I just don't understand as I would feel more inclined to visit Subway if these coupons actually worked.
Desired outcome: I would appreciate being able to use the coupons sent to my home rather than throw them away as junk mail
This review was chosen algorithmically as the most valued customer feedback.
I ordered 2 subs through the app, received a message that the sandwiches were ready for pick up. When I went into the restaurant, they had not even started on sandwiches and said it would be at least an hour! Asked for refund, said it would have to be done through corporate. I have emailed corporate for refund 3 times and I have received zero response. This is illegal practice to charge for products never produced!
Read full review
Subway
-
footlong roast beef
I ordered a sandwich with everything on March 16, 2022, at about 19:12. What I received was not as ordered. There was almost no roast beef on the sandwich at all. I called the store and was told to go back, and my sandwich would be re-made. I asked for a refund of the amount charged for the sandwich of $9.79. The person from the store said that they could not authorize a refund. I asked for the number of the store owner.

I called the store owner, who texted instead of answering the phone.

I explained the sandwich was unacceptable and not worth what was paid.

The owner said it was policy to return to the store to remake the sandwich or obtain a refund. But unfortunately, returning to the store seems to add insult to injury.

The owner blamed COVID and new employees for the horrible sandwich. The manager said the matter would be investigated and used for training purposes in the future.

I rejected her excuses because it looks more like poor management, and then she started claiming she was being harassed and threatened to call the police. I have seen other reviews online saying they have also been subjected to these threats. This owner has a tough time accepting responsibility for a poor product and chooses to blame and threaten customers for her own failings.
Subway
-
Customer service- using a gift card
Hello, i was just at a subway in my hometown i bought a six inch steak and cheese sub, small drink, a bag of chips had a coupon for $3.49 and alson a coupon for $3.49. My gift card had 10.93 on it and used it to pay for my sandwiches. It came to 10.05, i had .88 left and they told me i couldn't use it. I wanted a cookie that i was going to pay the difference of .17.
Subway
-
very unpolite personnel service
On March 9, 2022 3:49 p.m at your

subway store in Charleroi Pa. I ordered a small Pizza, and a 6" meatball sub. My order and term id - trans# 1/A-417280 by Ashley. She treats customers very nasty. I will not be returning to your store there. I had my grandson with me and for her to tell me "You should have said that in the 1st place" when I added a drink to my order was very rude and impolite. The receipt says served by 250 3/9/2022. Subway #11463-) Phone 724-483-9495. Thank you for listening and I pray you train your employees to be nicer to people who keep you in business.

Selma Arnold

4127600402
Desired outcome: I would like an apology and that person fired.
Subway
-
Email discount for "deal" sends you to a inflated priced menu.
I received a buy-one get-one at 50% off in my email today. Order from the email or the ap.

Clicked order now and picked my restaurant. Went to order and found the sandwiches had increased over $1.00 each. Got out of the order and just went to subway to order, and the sandwiches were the normal price.

Thus subway will give you 50% off one if you buy from a menu where they have increased the price.

If it looks like a rip off... Etc.
Desired outcome: Let everyone know they are trying to screw them
Subway
-
Products missing from order
On March 1st, 2022, I ordered online 3 cookies and chips with my sandwich. But only 2 cookies and NO chips in my order. I got all the way home before I noticed the missing items. This subway is not close to my house, but I will get back there soon. This store is the closest to my house, so it is convenient, but I want to make sure I get the food I paid for and ordered.
Desired outcome: I would like to get the items I ordered included in my next order
Subway
-
RAW bacon on chicken and bacon ranch.
I'm incredibly disappointed with the way the bacon is prepared for the chicken and bacon ranch. Bacon should be cooked SEPERATELY before being put on the sandwich.

The RAW bacon is put on top of the chicken, under the cheese, then put in the oven. This does NOT cook the bacon in the slightest. The bacon on my subway is completely raw and now raw bacon juice is all over my subway sandwich. How do subway not teach their staff the basics of putting bacon on a sandwich!?!?!?!?!? $13 down the drain.
Desired outcome: To teach your stuff to cook the bacon BEFORE it goes on the sandwich.
Subway
-
order
We tried 2 times to place an order online and was charged 14.86 both times when the order was 12.70 and both times the order did not go thru but we were charged at the bank. Contacted store and said order did not come thru and to refresh and try again . they could not give us special at counter of buy 2 get 1 free. Don't care just want my 29.72 back
Desired outcome: want money back and site fixed
We are here to help
16 years' experience in successful complaint resolution
Each complaint is handled individually by highly qualified experts
Honest and unbiased reviews
Last but not least, all our services are absolutely free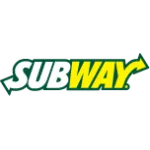 Subway contacts